Grab your yarn and get ready to make a great DIY project….no crochet or knitting required. This yarn tassel garland is simple to make and will look great in your home. I used a gold metallic yarn for my version but you can use any yarn that matches your decor. This one was first posted over at Crafts Unleashed where I am compensated for being on the design team.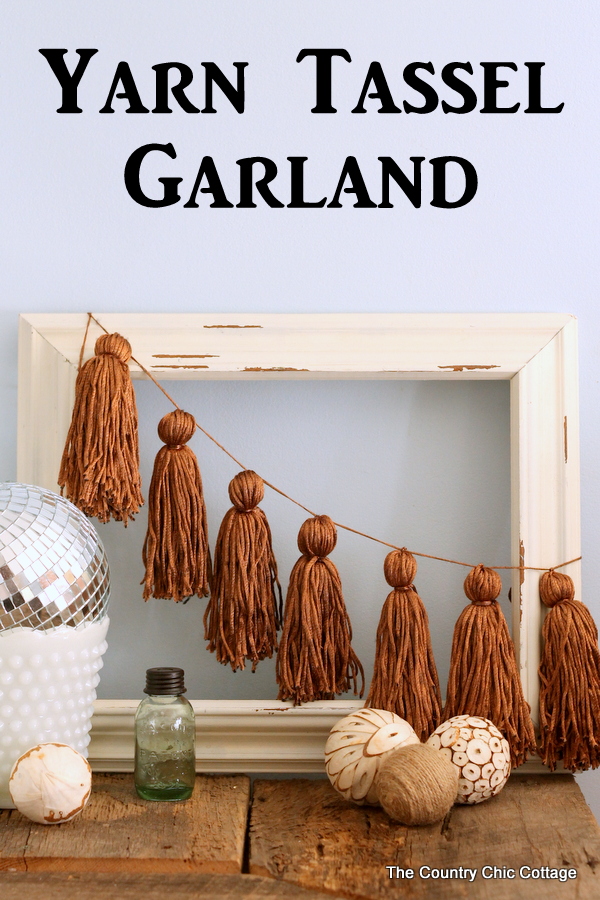 To make this yarn tassel garland, you will need yarn in the color of your choice, hot glue, glue gun, scrap piece of foam board, tape, and scissors. Start by making as many yarn tassels as you need to make your garland the length you desire. You can follow along with the quick video below to see how to make a yarn tassel.
Now that you have your yarn tassels, we need to turn those into garland. Use one long piece of coordinating yarn and tie on your tassels as shown below. The spacing is completely up to you and what you think looks best.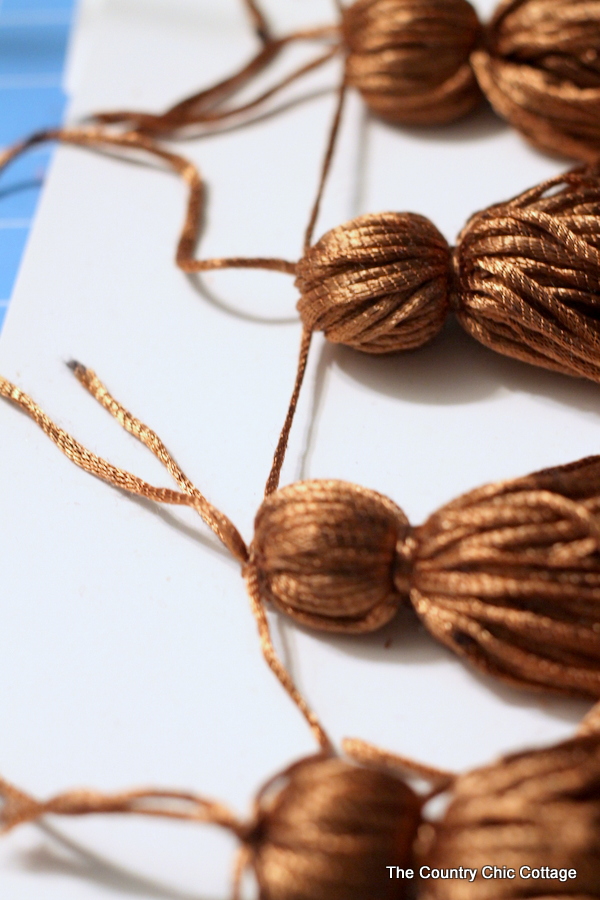 Take the loose ends and wrap them around back. Secure with a bit of hot glue. This keeps everything nice and neat from the front. You can also secure the area where the top knot meets the long piece with a touch of hot glue if you wish. This will keep everything from moving later.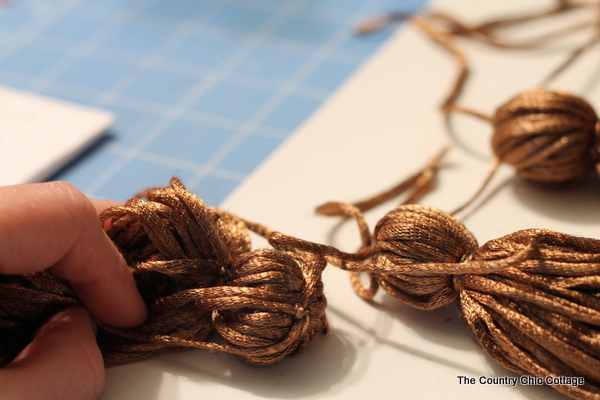 String the completed yarn tassel garland anywhere around your home. I love the gold metallic yarn for fall decorating. You might go with a brighter color if you are making this one in the spring. Heck go crazy and make each tassel a different yarn color! That would be a great use for leftover bits of yarn from your stash.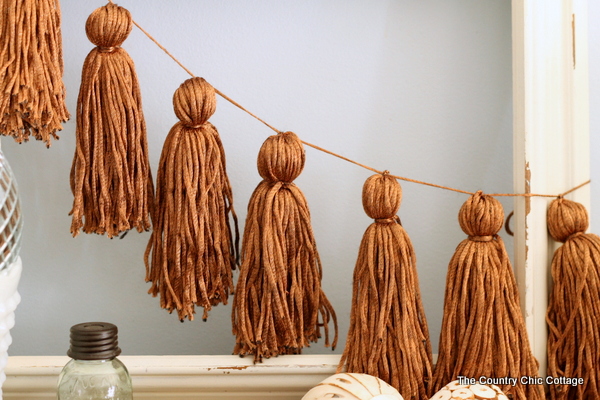 I added my version to a rustic picture frame for a fun vintage display on my barnwood mantle. Plus who doesn't love a disco ball y'all? Grab your yarn and get started on this yarn tassel garland today!