There are not many things I love more in life than a clean house. In our home, we cannot get by without our own carpet cleaner. I was sent a new one from Bissell as part of a sponsored campaign. I thought I would share a little about it plus give you 10 things you can clean with your carpet cleaner. Cause y'all….it is NOT just for carpets anymore! I am of course giving mine a work out prepping my home for hosting Christmas. If you are hosting a holiday party, be sure to check out my laid back 12 days to cleaning for Christmas checklist. You will love it as well and it is below. Psst…if you already have a Bissell and want to give the BISSELL Scotchgard ™ Protector solutions a try….click here for a $1 coupon! Yes a cleaner that helps to prevent future stains….halleluiah!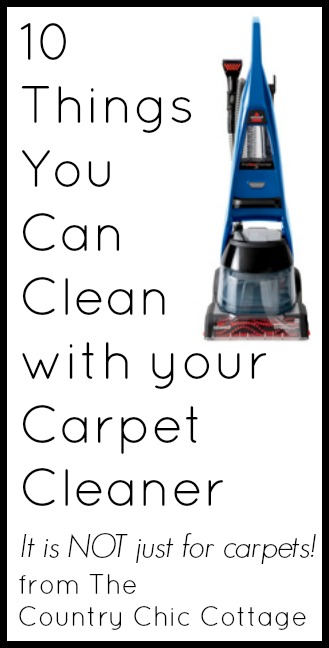 Just in case you are like me and would really LOVE your own BISSELL ProHeat 2X® Premier 47A23 Upright Deep Cleaner — here are your TEN ways to use it in your home.
Carpet
Stairs
Upholstery
Car
Mattress
Linoleum (usually a special attachment so check your manual)
Tile (usually a special attachment so check your manual)
Area rugs
Boat
Pillows
I tried out a few of these in my own home in preparation for the holidays. As always be sure to use first in an unseen area so you know that the cleaner is safe for your surface. Then get to cleaning!! Y'all know a girl has got to clean for those party guests!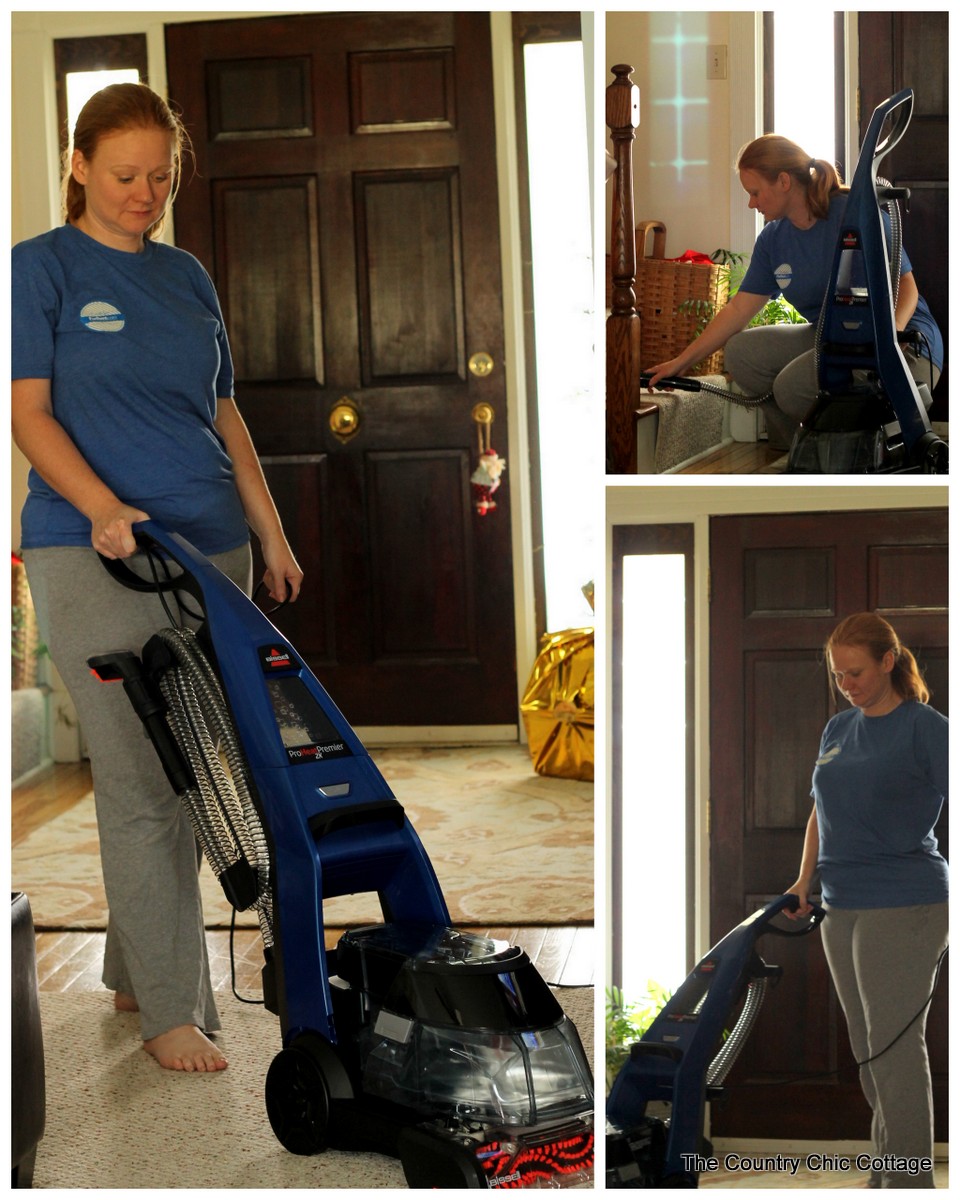 I am rocking that Bissell right?? If you are in clean mode as well, print my checklist below to see a breakdown of the common tasks that need to be done before you host Christmas. Click here or on the image below to download and print your own.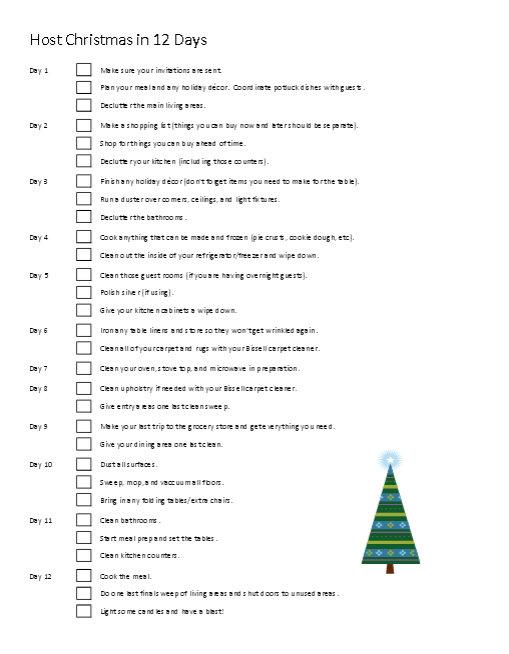 Do you want to try one of the BISSELL Scotchgard ™ Protector solutions listed below?
– 2X Professional Deep Cleaning Formula 78H63 (48 oz)
– 2X Professional Pet Urine Eliminator Formula (48 oz)
– 2X Deep Clean & Protect Formula 62E52 (60 oz)
– 2X Pet Stain & Odor Formula 99K52 (60 oz)
Be sure to click here or on the image below to download your $1 off coupon!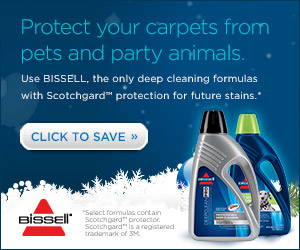 This post is sponsored by Bissell however all opinions are my own.
Want to see my favorite cleaning supplies and products?
I have gathered all of the products I love using around my home into one great section of my Amazon storefront. You can click here to shop! If you're looking for just about anything to clean your home, I probably have an option that you will love!