Use our free printable party planner to plan any parties that you have coming up. I am sure at least some of you are planning some holiday parties. How do you plan for these events? Just flying by the seat of your pants? Yea. That is what most of us do. I have a single sheet printable holiday party planner that will keep all of your party information organized and in one convenient location. Read on to print your own copy and see how to use this useful party organizer.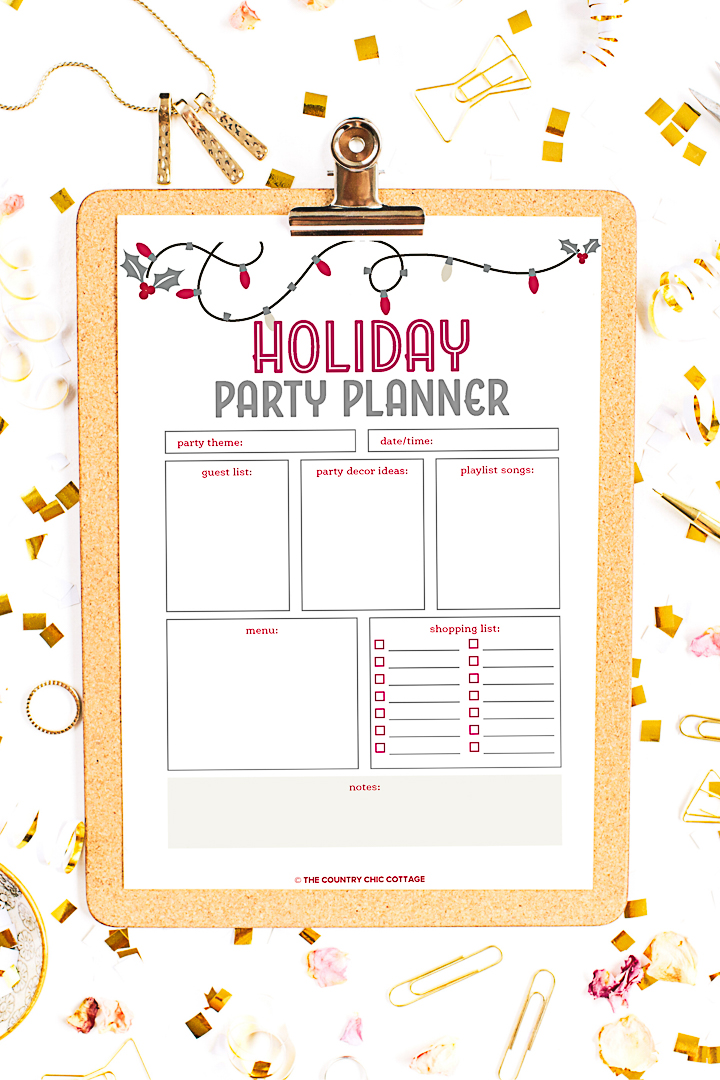 Printable Party Planner
To print your own copy of the holiday party planner, sign up for the newsletter in the box below and the printable will be sent to your email address. From there, you can download and print as many times as you would like. If you already get our newsletter, just add your information again as you will not be signed up for anything further.
Please note that this file is for personal use only. You can also email me if you have any issues getting your download.
How to Use the Holiday Party Planner
Start by printing my holiday party planner then get inspired for your holiday bash by browsing a site like Pinterest. My holiday party planner will walk you through the steps of creating a fabulous holiday party.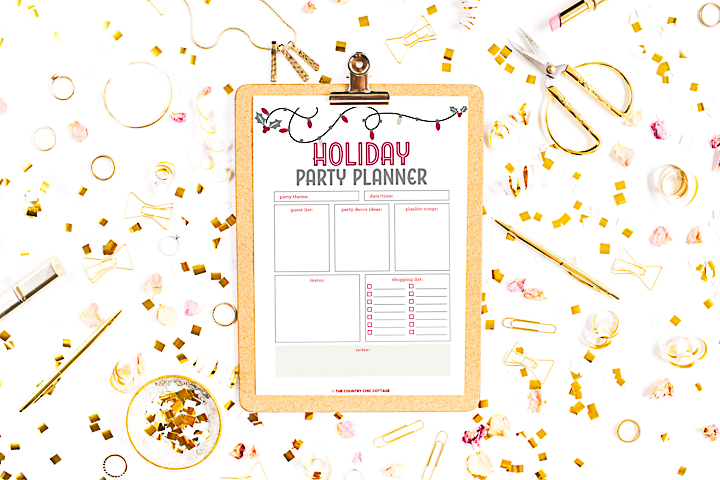 Decide your theme and date. Fill out the top two boxes with this information.
Make a guest list. Decide who you will invite and how many party guests you will have. Now is a great time to send them a virtual invite or a more formal paper invitation.
Plan your decor. How will you decorate for your party? Are there any crafts that you want to make to use during the event? List those on your printable party planner.
Make a playlist. Gather songs that you love or ones that really match with your party theme and put them together on a playlist now. Try this list of holiday music for inspiration.
Set a menu. Decide what foods you will serve at the party. Will you have foods all in a certain theme? Decide now so you can move on and make a shopping list.
Make a shopping list. Make a list of things you need to pick up before your party. The early you make this list the better as you can shop for items when they are on sale.
Add notes. There is also a box for notes so that you can take any notes as you plan that may help you with your party later.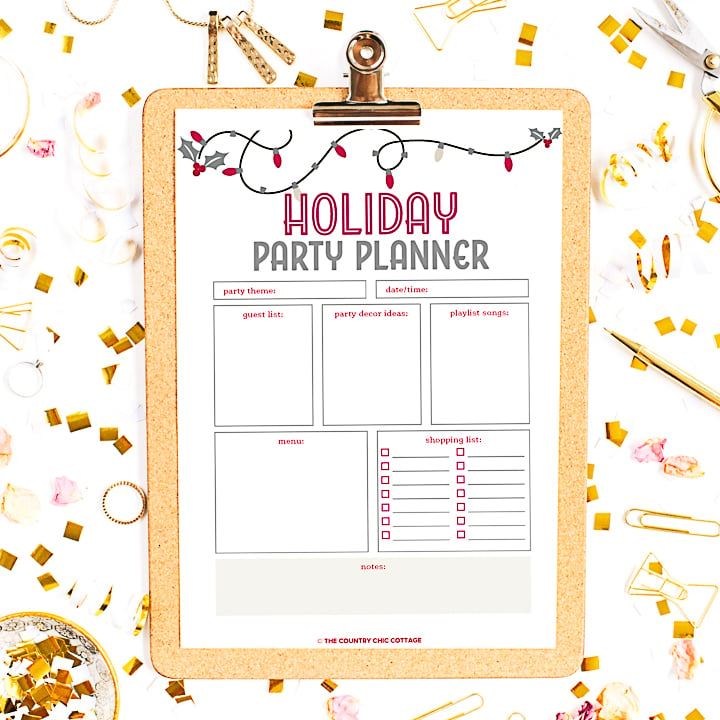 This one sheet planner is convenient enough to carry in your purse and have it handy at all times during your planning process. Enjoy your holiday party planning this season by being organized and inspired to throw the best party ever. Our printable party planner will allow you to do just that. Enjoy and happy holidays!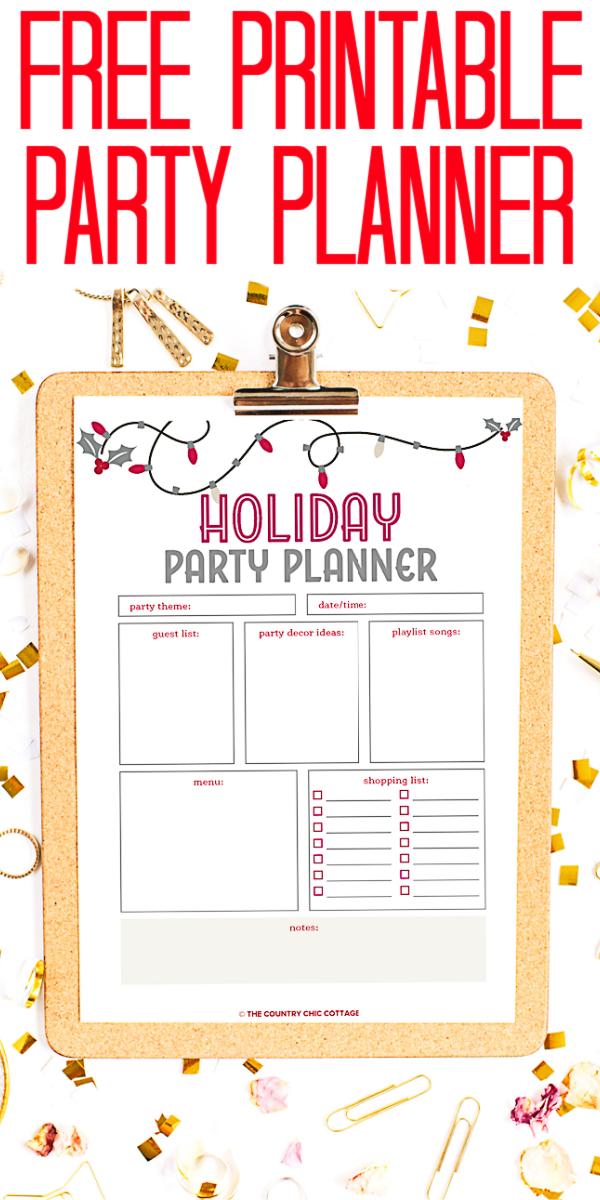 Love this party planning printable and want more ideas? Try the links below as well!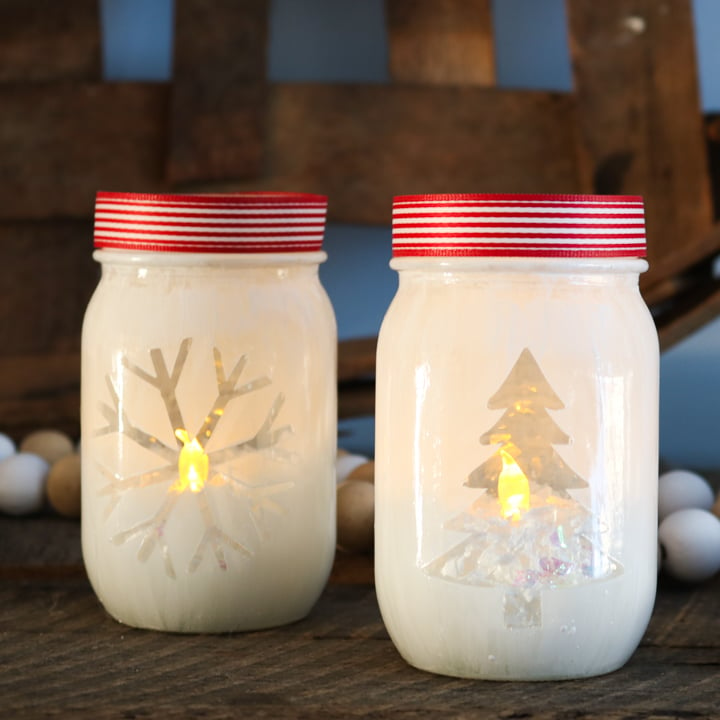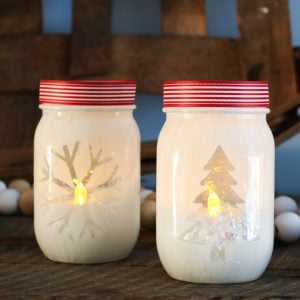 Christmas Mason Jar Candles
Grab your Cricut machine and make these candle holders for the holidays!
Read More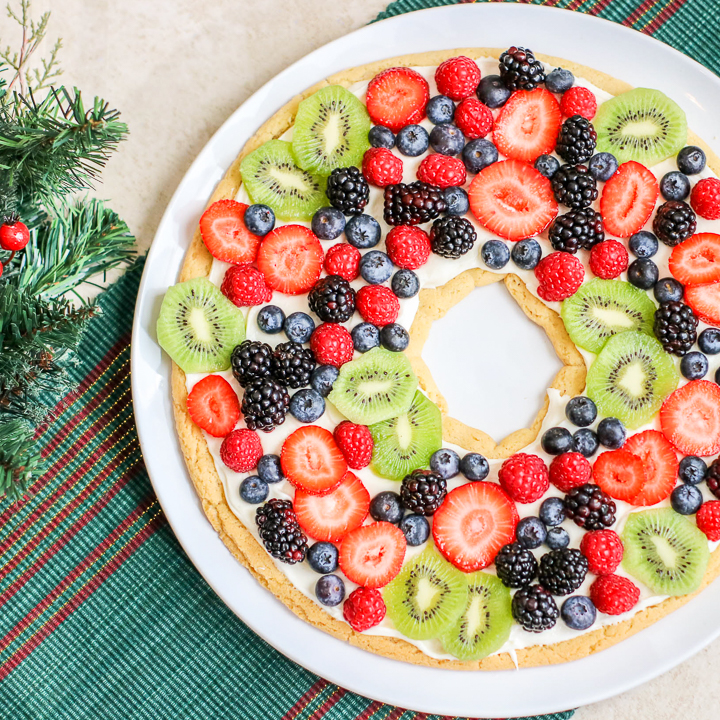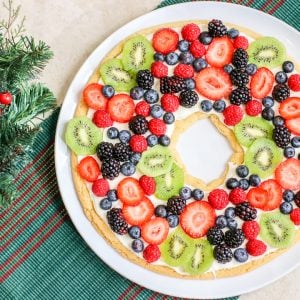 Sugar Cookie Fruit Pizza
Make this wreath-shaped Christmas dessert for any party that you are attending this holiday season.
Read More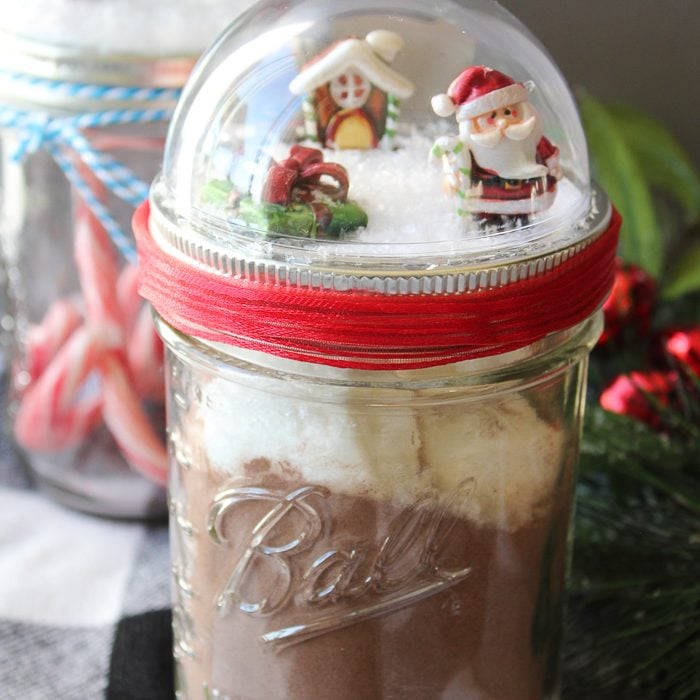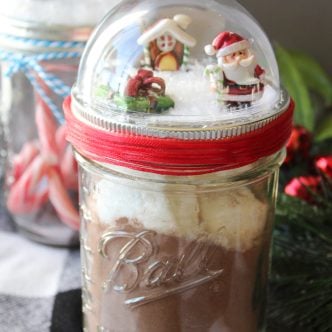 Snow Globe Topper: Mason Jar Christmas Craft
This quick and easy mason jar Christmas craft will add a special, festive touch to your mason jar gifts this holiday season!
Read More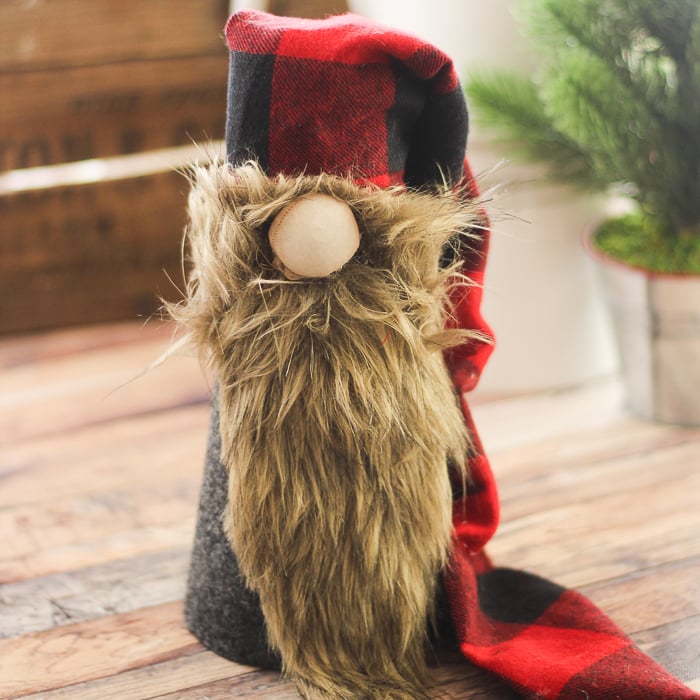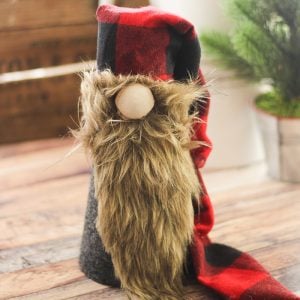 How to Make a Scandinavian Christmas Gnome
These cute Scandinavian gnomes will look great in your farmhouse style home this holiday season.
Read More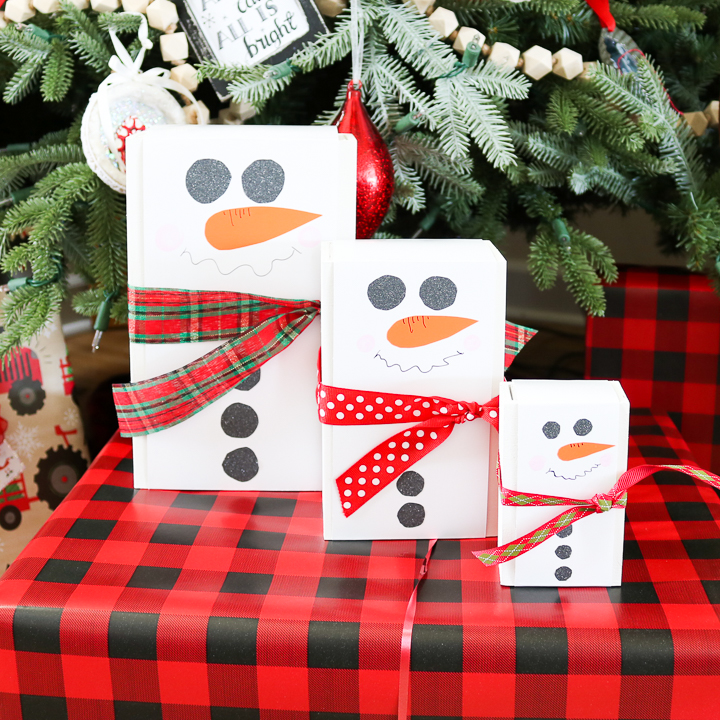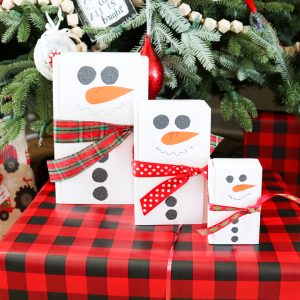 DIY Gift Box for the Holidays
Make your own Christmas gift boxes that look like snowmen in minutes!
Read More