I have a festive holiday tablescape for y'all plus some of my tips on prepping for a holiday party. I received a steam mop to review and used it to help prepare for a little holiday party. Get your snow boots on as this party is getting a little chilly.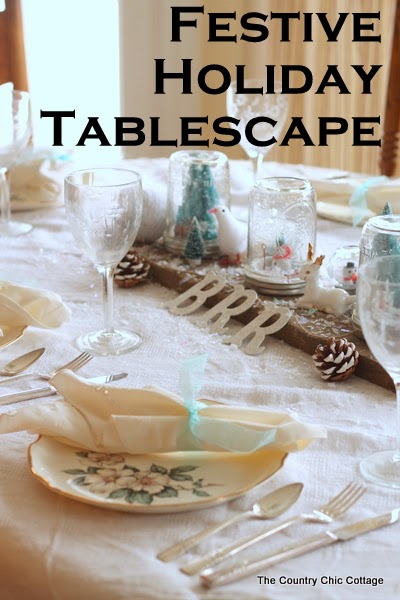 I started with my
Swiffer BISSELL STEAMMOP
and a house full of wood floors. Ever need to do a quick clean on your floors? Steam power is the way to go y'all. I use steam regularly and one of my favorite things is to steam clean floors. As a special bonus, the Swiffer clothes are scented. It was almost like using air freshener in each room without actually using air freshener — love that! When the guests arrived my floors were cleaned and each room smelled great.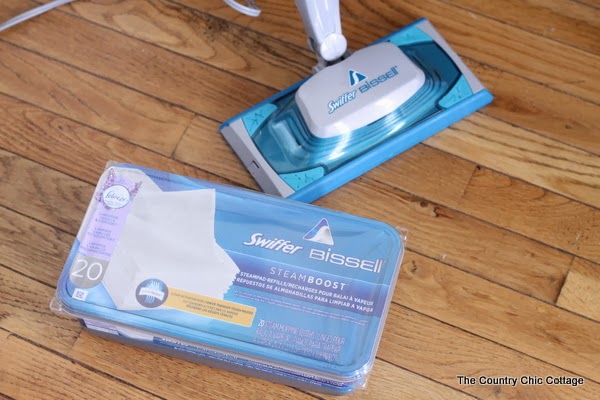 My steam mop review included lots of floor cleaning in my striped socks. Don't judge y'all a girl has to stay warm. But seriously, I gave the Swiffer BISSELL STEAMMOP a workout for y'all and it is everything you would expect from a name like Swiffer. The extra boost of steam really helps to power away the dirt and grime. I am going to say this beats the regular Swiffer mop by a mile. This one is quick, easy to use, and leaves you with wonderfully clean floors (woot!). Floors that are clean enough to have guests over….which is what I did.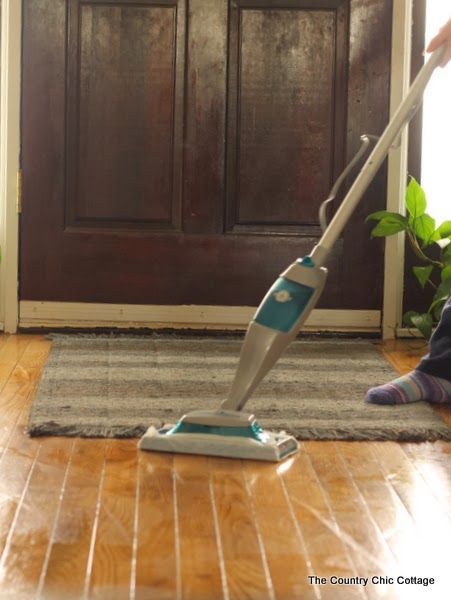 If y'all are prepping for a party, be sure to print my holiday party cleaning checklist as well. A Swiffer BISSELL STEAMMOP will help you complete your checklist quickly then you can get onto the important part of your dinner party….the decor! I started with some vintage china and a table setting. Then I added in a centerpiece and decor that went with these plates.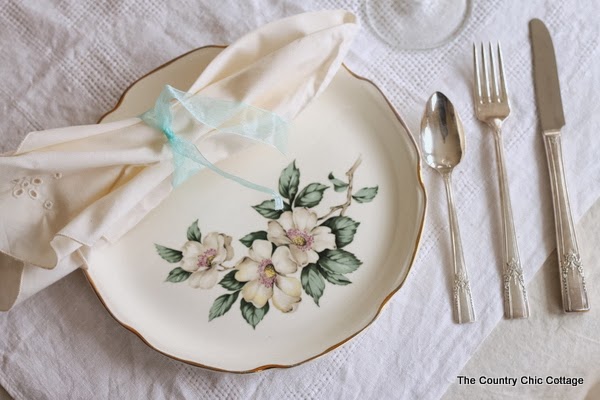 I have a piece of muslin on the entire table then a white square tablecloth over the top of that. The table runner is an old piece of wood with a collection of snowy items sitting on top. Start with a few of my waterless snow globes in mason jars to add some fun.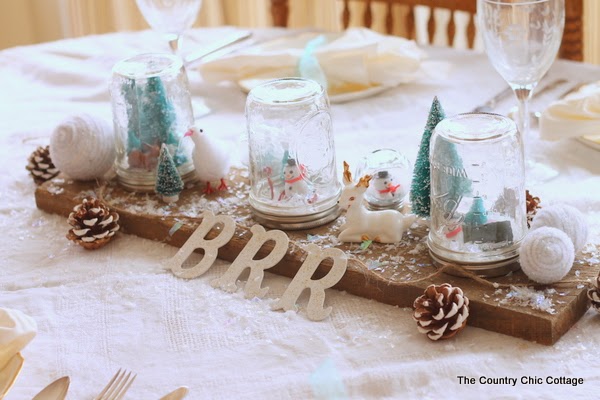 Add in some pine cones, mini trees, and of course some loose snow sprinkled all around the centerpiece and the table itself. Bring the winter wonderland to your guests.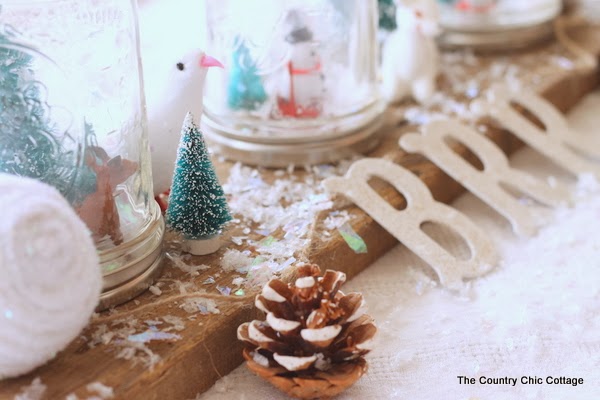 This is a dinner party for 6 but you could expand this fun theme to a party for any number of people. Grab your snow and get started on a fun themed dinner party this weekend. We had a blast and I am sure your guests will too. Now that the party is over, it is time to break out the Swiffer BISSELL STEAMBOOST again. It never ends does it y'all?
Be sure to pick up your own Swiffer BISSELL STEAMBOOST.

The new Swiffer BISSELL STEAMBOOST ingeniously couples the power of BISSELL steam with the innovative cleaning technology of Swiffer to deeply penetrate and help remove soils that mops can leave behind. The steam's heat activates the dirt dissolving solution in the cleaning pad. Together, they break down dirty and trap and lock it away. Make your own version of my festive holiday tablescape and throw a dinner party once you have your house all clean. Are you prepping for a holiday party this year?
I was compensated for this post and a steam mop was provided for my review but all content and opinions are my own.
Linking up to Serenity Now Blog.