Make fabulous glitter tea lights in just seconds with little to no mess. How? Let me show you! This one was originally posted over at Crafts Unleashed but I am republishing here in case y'all missed it. Get a few supplies and make a ton of these in just a few minutes. Add them to your wedding, reception, graduation party, or any other event.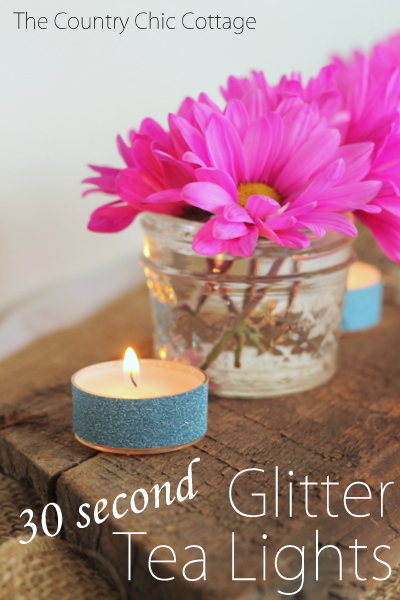 Supplies for glitter tea lights:
Yep that is it! Two supplies and you are ready to craft! Watch the video below where in just 2 minutes I show you how to make these great glitter tea lights.
Simple right? In case you can't see the video, just cut the
glitter
tape to length (you want it to wrap around and slightly overlap). Then remove the backing and apply it carefully to your tea lights. That is it. DONE!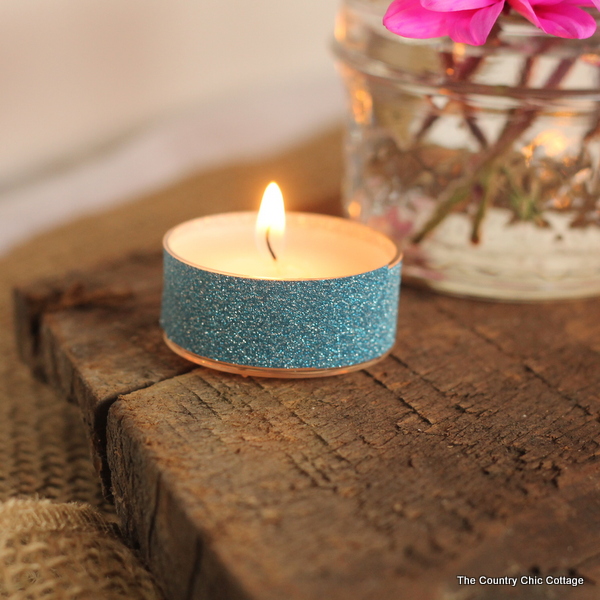 The best part? No glitter mess on your hands or work surface. This glitter tape is virtually mess free. Your guests will even thank you when they don't go home with glitter on their faces (how does that always happen anyway??). You can also pick up some 4 oz mason jars
for the complete centerpiece below. I added barn wood and burlap for a rustic element as well.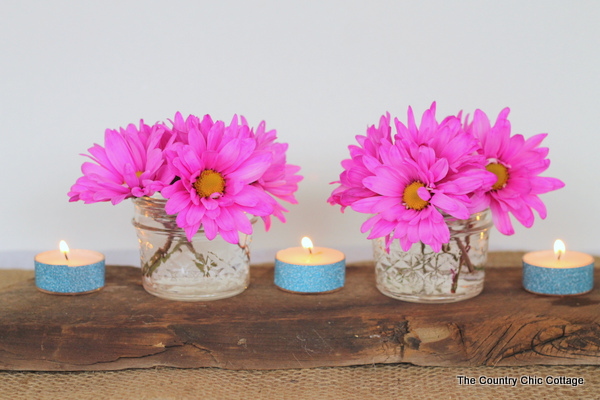 Grab your glitter tape and tea lights and get started making your own elegant wedding centerpiece today. Or maybe you just love glitter and want these glitter tea lights for you home? Either way — just follow the video above for the full instructions.