Ready to learn how to stiffen fabric? With this technique you can make these doily candle holders in minutes. Then use them in your home decor or even at weddings and more. Here we are starching doilies to maintain a shape but this same technique can be used on any fabric.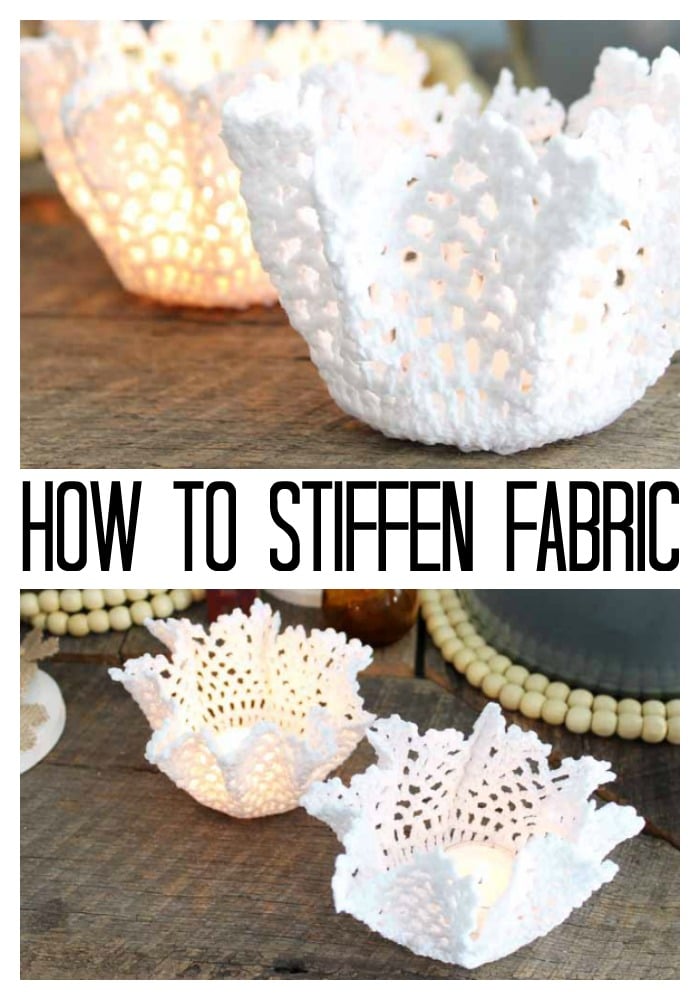 How to Stiffen Fabric: Video Tutorial
First, start with the video below that has all of the information you need to making fabric stiff.
Can't watch the video or missed some of the steps? Follow along with the directions below.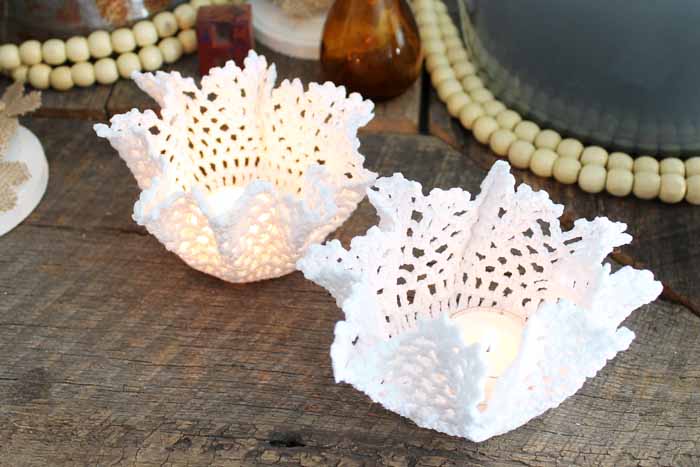 How to Stiffen Fabric Tutorial
The secret to stiffening your fabric is a product called Stiffy. And no I did not misspell that! You can find it for sale at your local craft store or on Amazon here.
Decide what shape you want your finished product to be. I used a drinking glass. Cover this in plastic wrap to protect the surface.
Pour the Stiffy into a disposable bowl. You can reuse this material by pouring any excess back into the container.
Add your doily or other fabric to the Stiffy and soak completely.
Squeeze any excess from the doily. DO NOT WRING OUT! This will stretch your fabric.
Apply the doily to your plastic covered surface.
Gather up any excess as needed. Here we created a fluted edge around the top.
When you are happy with the shape, set aside to dry overnight.
Remove from the glass and these are ready to add to your decor. If you made the tea light holders, add in a battery operated light or carefully light a real candle. You will need to watch real candles carefully as you don't want them to burn the sides.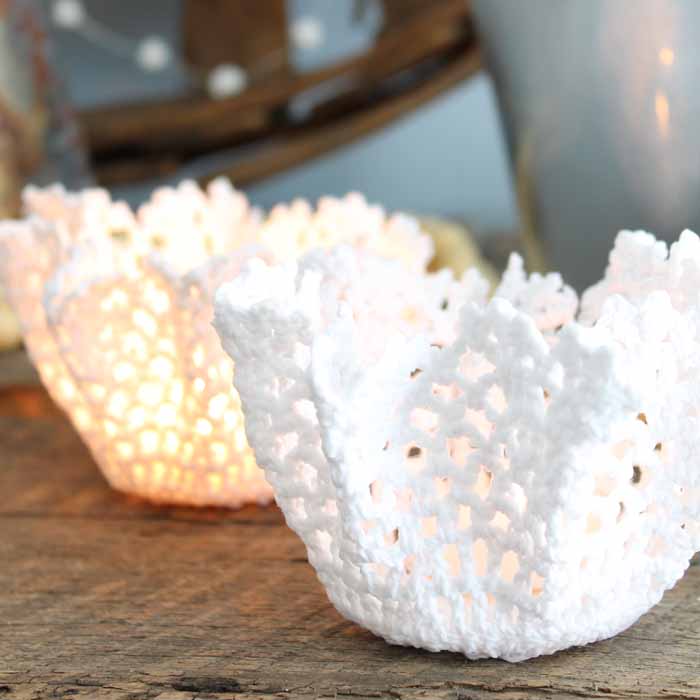 Add these to your home decor or make a bunch for a wedding or party. Now that you know how to stiffen fabric, these types of projects are super simple.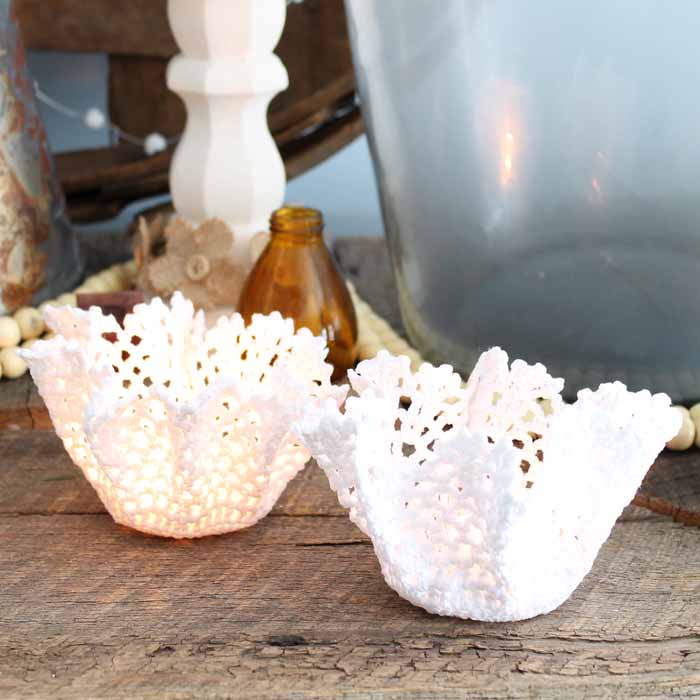 Will you be using this technique to create fun projects? Had you ever heard of Stiffy before this?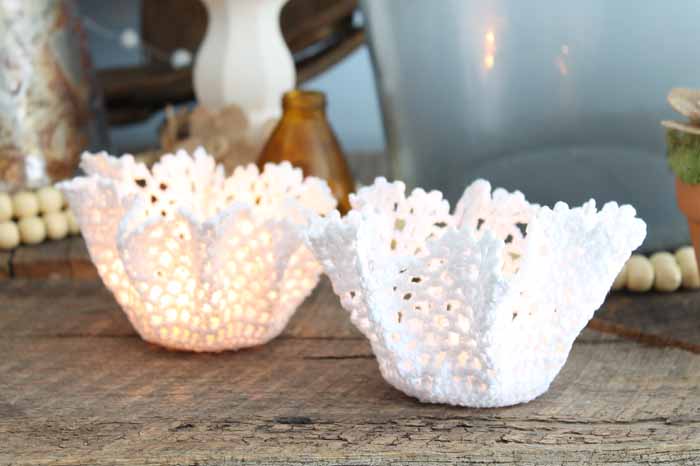 Love this project and want more ideas? Try the links below.