We have been sharing recycled craft ideas for Earth Day all week and I thought I would round them all up in one place for you.  Grab a cup of coffee and sit down to enjoy these crafts that all take 15 minutes or less to make.  Then grab those recyclables and turn them into something amazing.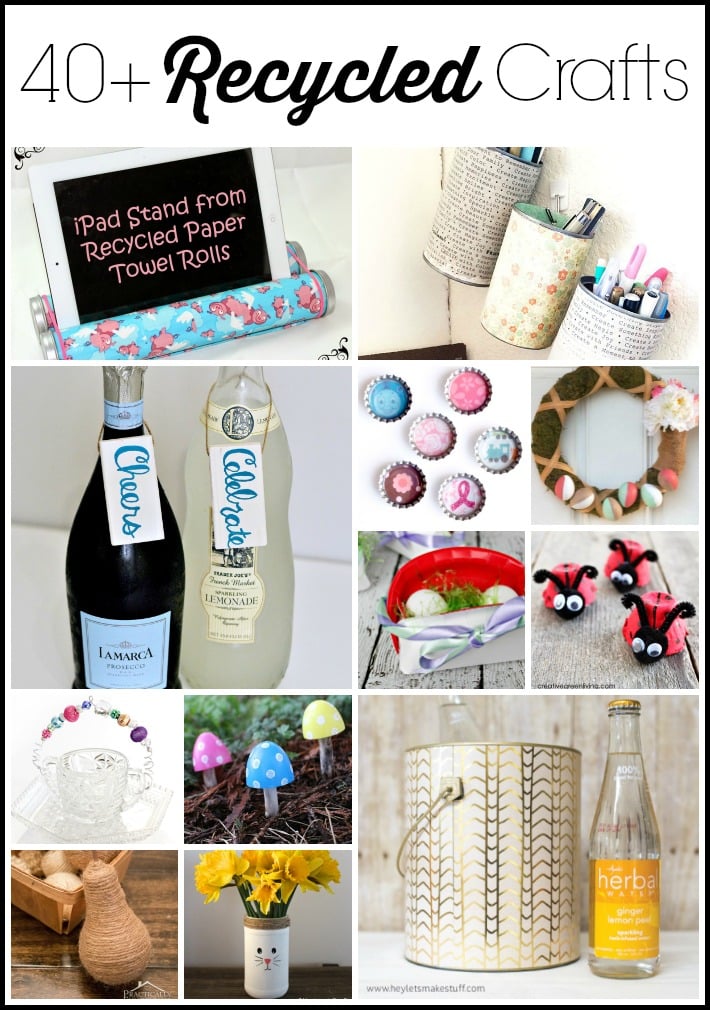 Recycled Craft Ideas
The links are all listed below however if you would like to see even more recycled craft ideas, just head to our quick and easy crafts Pinterest board.  Otherwise, just click around on the crafts below and get inspired to make something recycled today!
Which of these recycled craft ideas will you try this year? Want even more ideas? Try these recycled crafts as well!
Get Our Weekly Newsletter