I love my terracotta clay pots to be aged looking and worn. Are you ready to learn how to get that look with paint? All crackled with what looks just like crazing on vintage dishes…swoon worthy for sure…
To get started, you will need some terracotta clay pots. I had a few around the house so I picked out two in different sizes.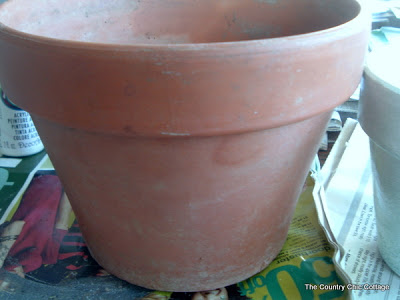 Next up is my supplies from Decoart. The folks at Decoart were kind enough to send me some supplies to play around with. I used their Americana paint in warm white, one step crackle
, and elegant finish metallic glaze in old world patina.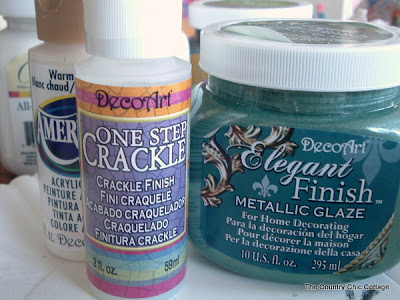 These products together will turn your pots from terra cotta to wonderful, crackled goodness…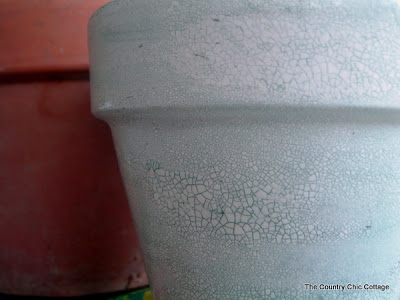 Start with about 2 coats of the white paint. Enough to cover the clay color.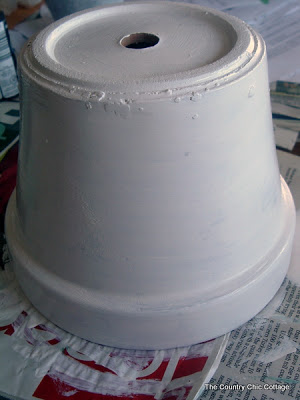 Let that dry to the touch. Then add a good coat of the One Step Crackle. Let that sit for at least an hour and watch the magic happen…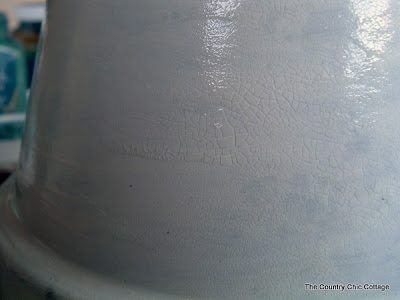 The One Step Crackle is so easy to use and is my new fave product. I love that crackled finish! After at least an hour, break our your sponge and metallic glaze. Dab it on with your sponge is small areas.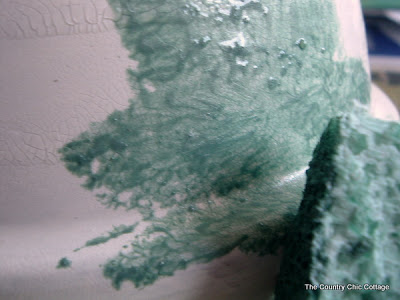 Then wipe it right back off. The following picture is a section on the left where I have just applied the glaze and a section on the right where I have already wiped it off.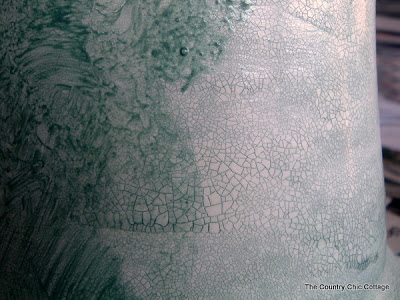 Continue around your entire pot. Sing to yourself the entire time cause you are so in love with the finish…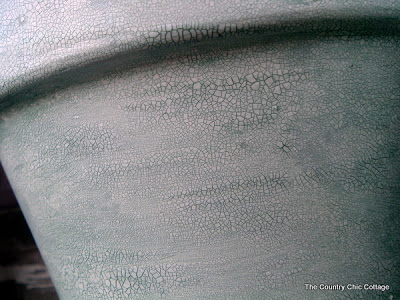 I also did a little way down on the inside of each pot. That way when I plant something in it, the inside will look crackled also.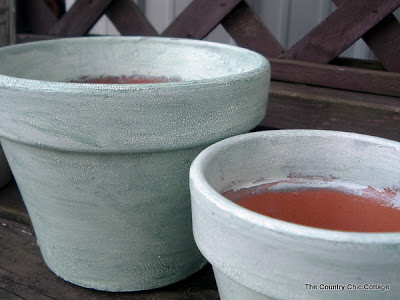 See all planted…and they look gorgeous inside and out…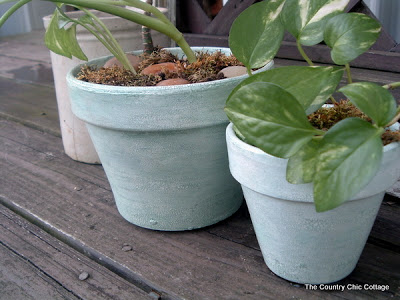 Some tips on planting…if you cover your dirt with smooth rocks and moss, the plants look oh so much better…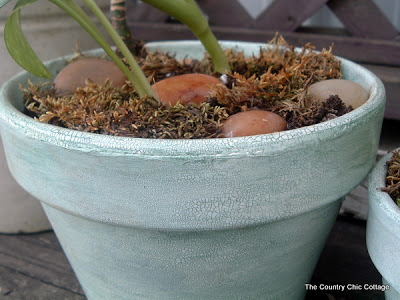 I grab my moss off of an old tree outside, so it is free. 🙂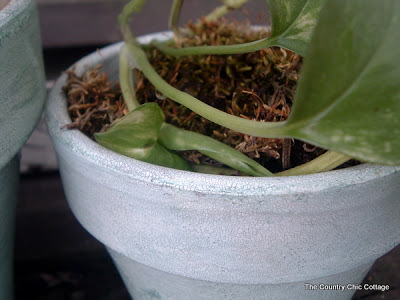 The finish totally looks like an old plate or cup that has crazing under the glaze. Love, love, love…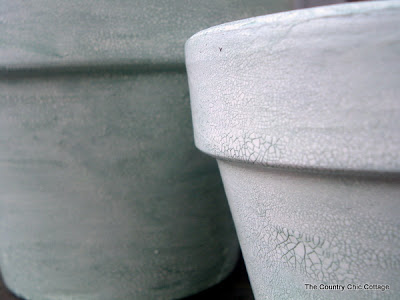 Here is a beauty shot of the little plants. I had started these off of some pieces of plants I already had.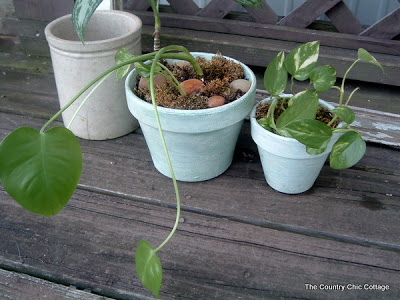 I will be using my one step crackle on another project next week so y'all stay tuned! Told ya I was in love with it!