Looking for some fun back to school teacher gifts? This pineapple coconut sugar scrub is simply delightful and a fun way to show the new teacher some love! This sugar scrub teacher gift is simple to pull together and any teacher is sure to love it. You can even add our free printable tags to this gift for an extra-special touch. Teacher gifts are some of my favorite things to create and I hope this will be one of your favorites as well.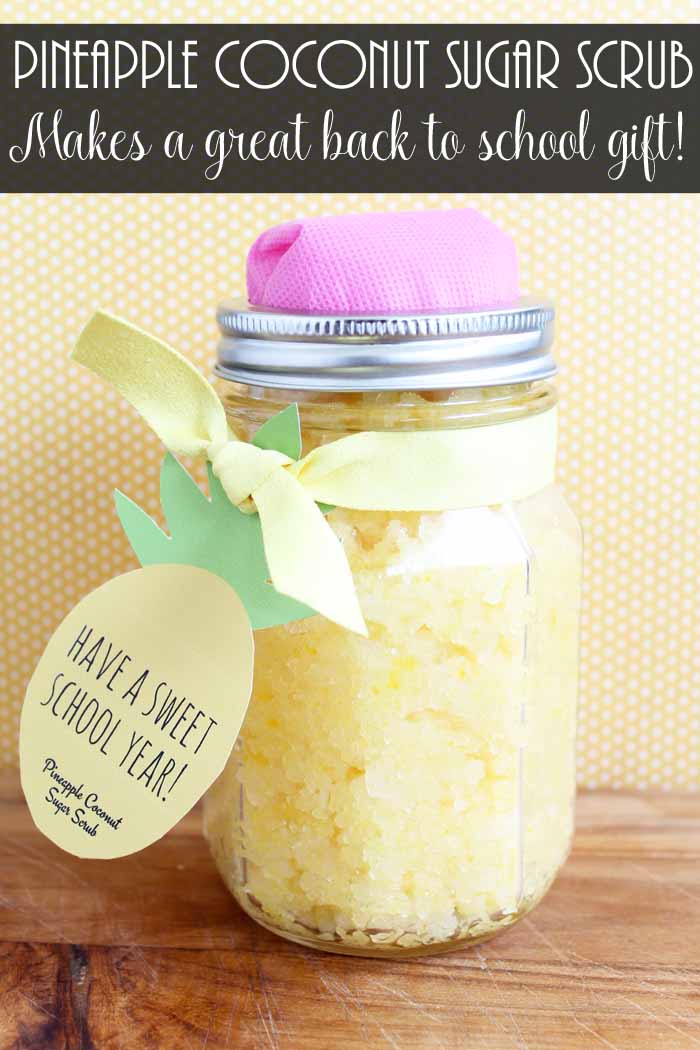 Back to School Teacher Gifts
First, you will want to make the sugar scrub then you can add it to the mason jar for your teacher. The sugar scrub recipe is simple with only a few ingredients which makes it even better!
Pineapple Coconut Sugar Scrub Recipe
1 cup cane sugar
1 cup 6 oz package dried pineapple
1/2 cup coconut oil, room temperature
Yellow food coloring (if desired)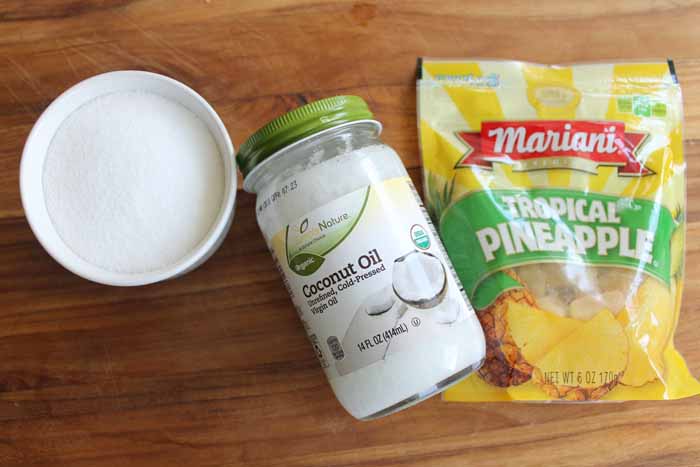 Add the pineapple and coconut oil to a food processor. Process until pineapple has broken down into tiny pieces and combined with the coconut oil.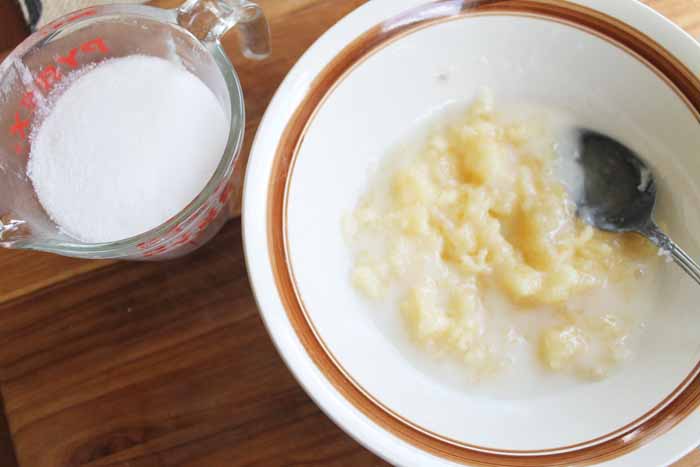 Then add in sugar and mix well. You will have a very thick sugar scrub that is just perfect for gift giving! I added in one to two drops of yellow food coloring as well to make the color more pronounced however this is completely optional. Once mixed, fill your jar with the sugar scrub. One recipe filled this pint-sized jar.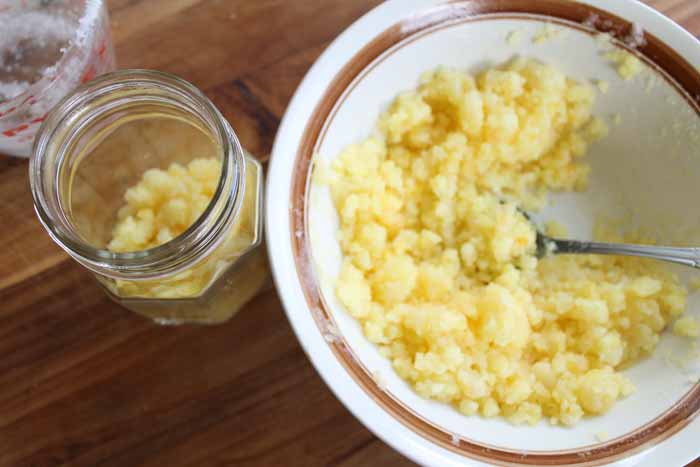 Sugar Scrub Teacher Gift
Now that you have your sugar scrub, it is time to add it to a cute mason jar. Just follow along below with the simple instructions for pulling your gift together in minutes!
Supplies:
Mason jar (I used the Ball sharing jars because of their pencil like shape. I have found them in stores but you can also get them online here.)
Pink fabric
Yellow ribbon
Fiber fill
Printed pineapple tags (You can download the tags below.)
Hole punch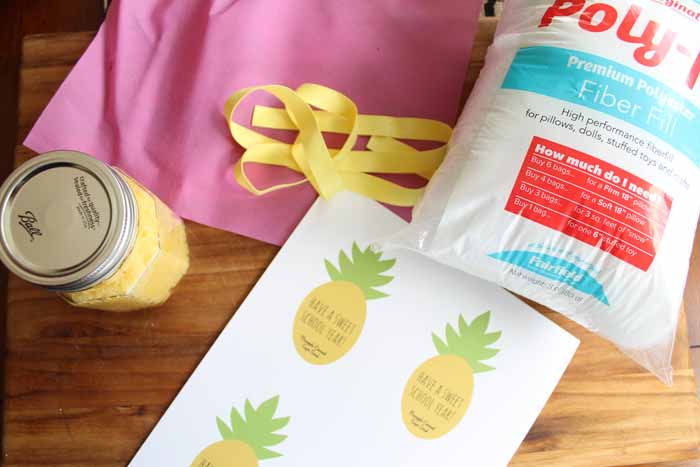 Free Printable Pineapple Tags
To print your tags, sign up for the newsletter in the box below and the printable will be sent to your inbox. Look for a box below with a picture of the printable you are looking for then add your information. If you already get the newsletter, just add in your information again as you will not be signed up for anything further. Then just check your email to get the download and start printing as many copies of these tags as you need!
Please note that these tags are for personal use only. You can also contact me if you have any issues with your download.
How to Make This Teacher Gift in a Jar
Start by adding your sugar scrub to your jar. I wanted the gift to look as much like a pencil as possible so I made an eraser top. Just use a small piece of pink fabric cut slightly larger than my mason jar lid with scissors.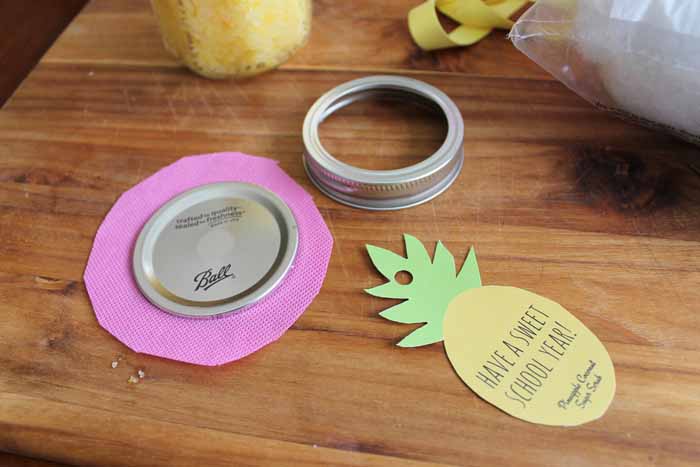 I then added a small amount of fiber fill under the fabric and put the lid on the jar as shown below.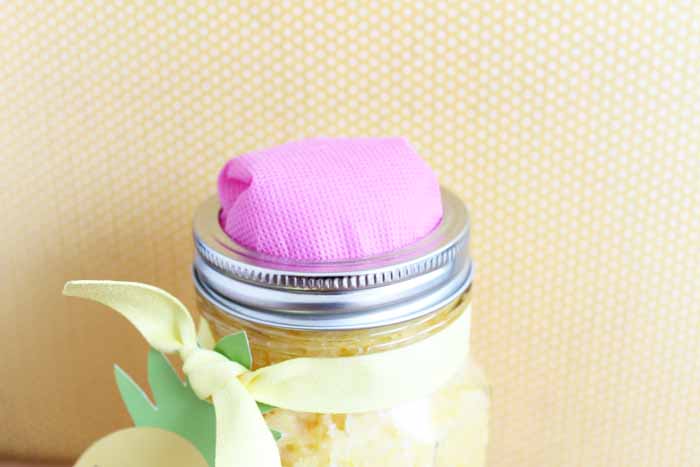 You will also need to print the pineapple tags, cut out using scissors, and punch a hole in the top. Then tie this around your jar using some yellow ribbon.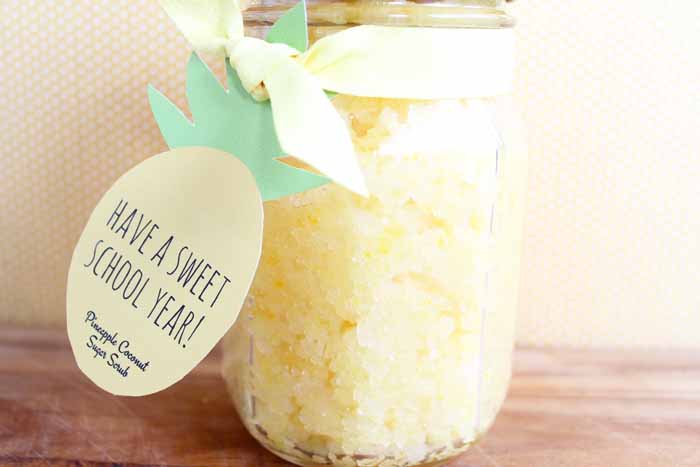 The jar itself reminds me of a pencil so it was perfect for this craft idea. The silver band of the lid along with the cute pink top resembles the eraser.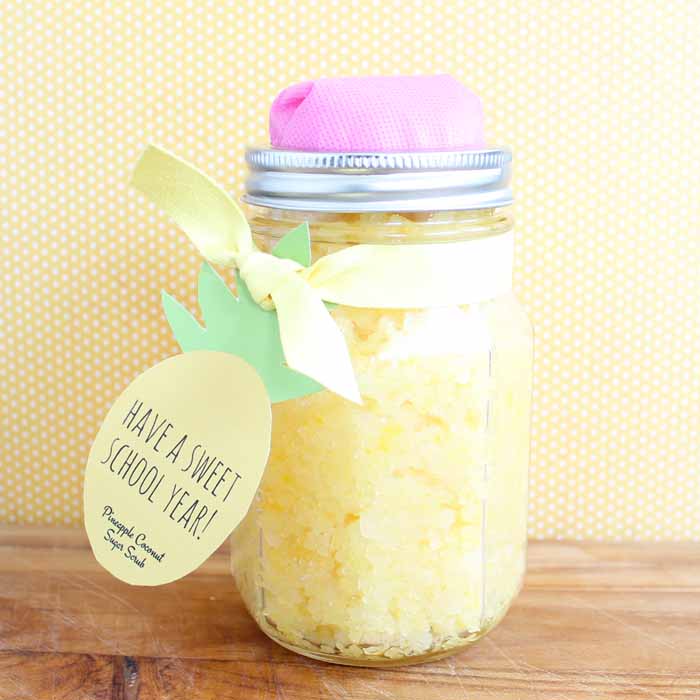 You can make these quick and easy back to school teacher gifts for all of your child's teachers. It is an inexpensive way to show them some love as school gets back in session. And yes it is almost that time y'all! School will be starting before we know it!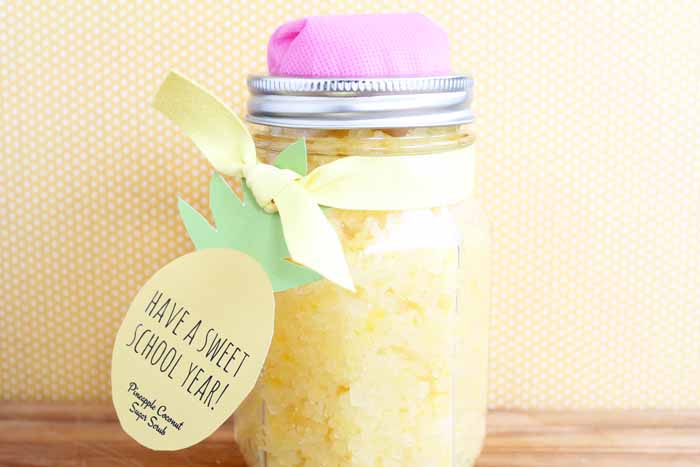 Want more gift ideas for teachers? Try the links below as well!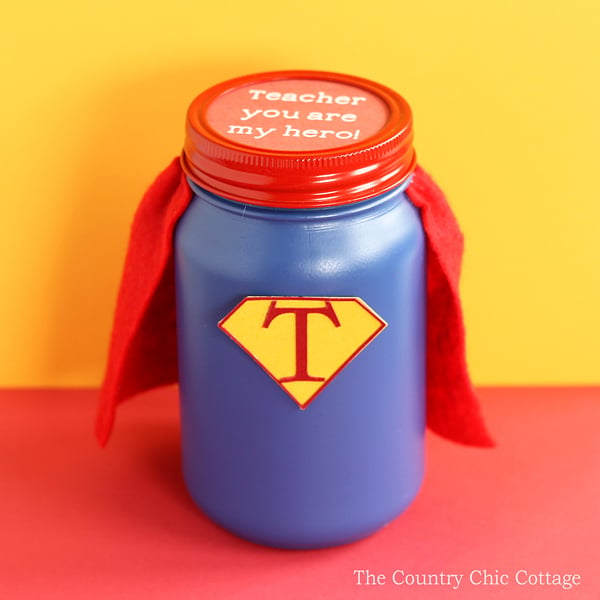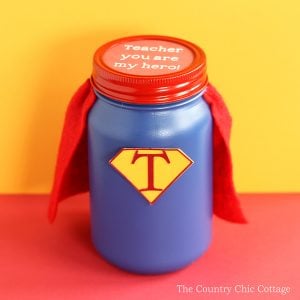 Superhero Teacher Gift in a Jar
Our hero teacher gift in a jar is perfect for Teacher Appreciation Week. If you are looking for a fun gift to pull together for any teacher, this is a cute and practical idea. You can fill it with any gift that the teacher will love and will fit inside. Then gift to any teacher that is a hero to your child.
Read More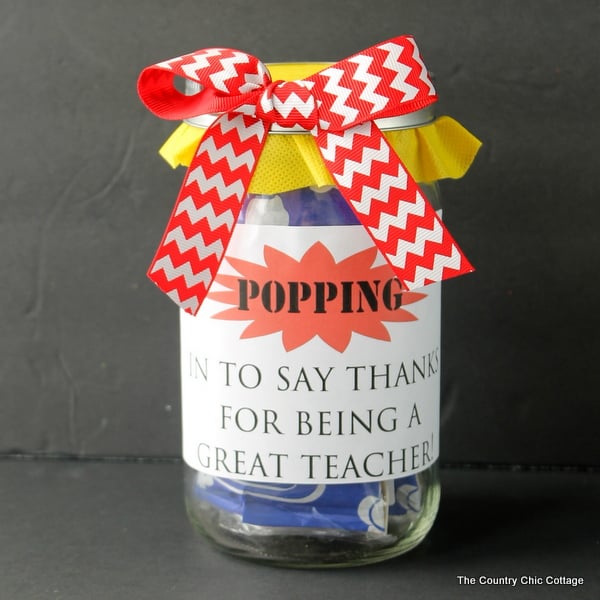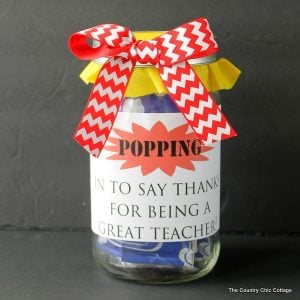 DIY Teacher Gifts: Popcorn Jar
Here's a quick and easy gift that teachers will love. It's super simple to make so you can create it in just minutes and gift it anytime!
Read More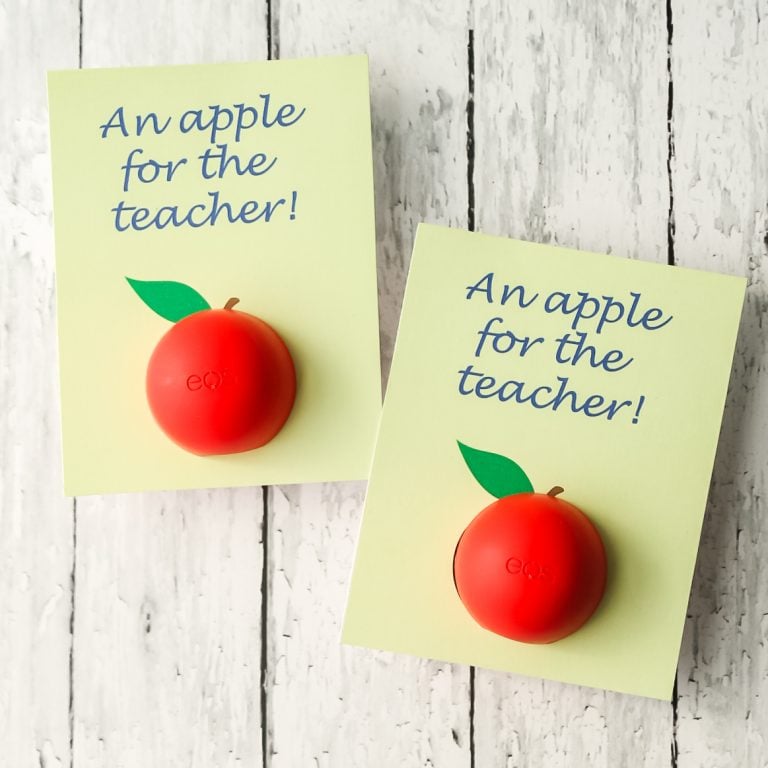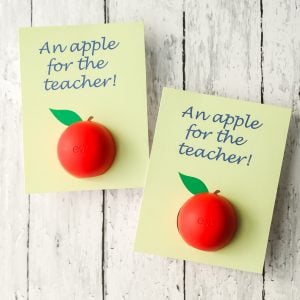 DIY EOS Lip Balm Teacher Gift
Put a smile on any teacher's face with this easy to make gift idea that is inexpensive as well.
Read More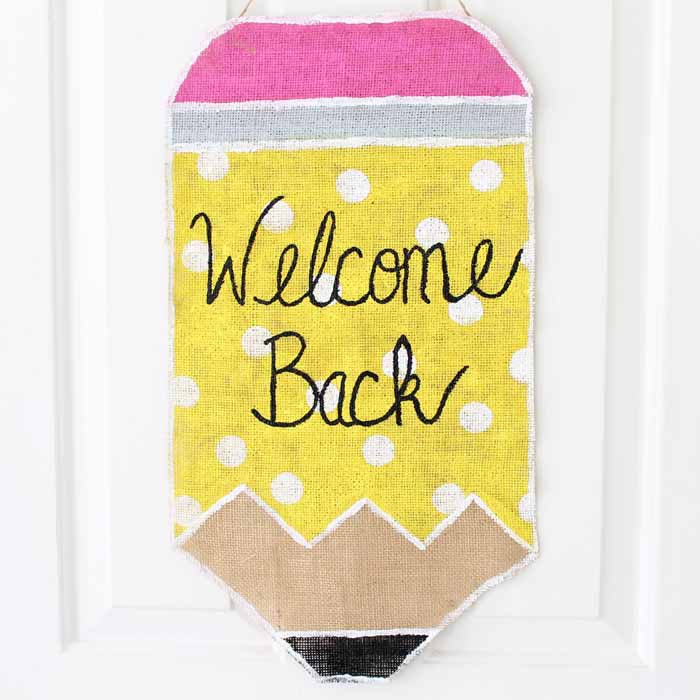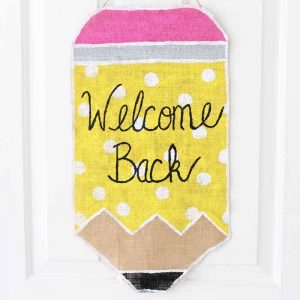 Class Door Decoration for Back to School
You can make this class door decoration for any teacher in just minutes. This is a super fun way to celebrate back to school and you just need a few supplies to make your own version.
Read More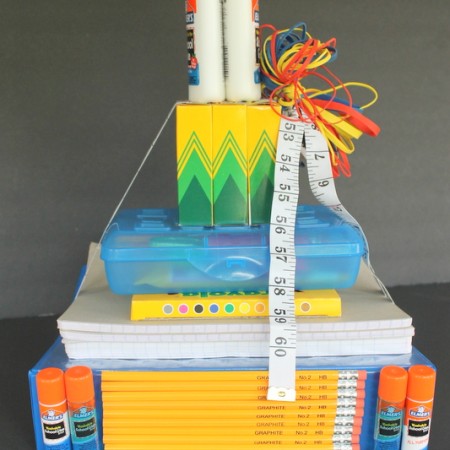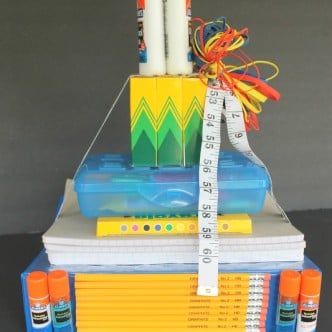 School Supplies Tower
This school supplies tower is the perfect gift for teachers and classrooms! Since school will be starting up soon, teachers are always in need of classroom items. You will love the smiling faces on the teachers' faces when they receive this teacher appreciation school supplies cake.
Read More
You can make some back to school teacher gifts or any of the other great ideas shown here in just minutes. Now grab your supplies and get to crafting! So tell us….which of these ideas will you be making?