This week I am sharing ideas for Teacher Appreciation. This popcorn teacher gift in a jar is the perfect quick and easy craft for your child's teacher. This post is sponsored by Online Labels however all projects and opinions are my own. This is a part of a series of teacher appreciation gift ideas for Craft Lightning. You can find more inspiration on the posts from day 1 and day 2. Also, be sure to scroll to the bottom of this post for more 15 minute teacher gift ideas from our partner bloggers.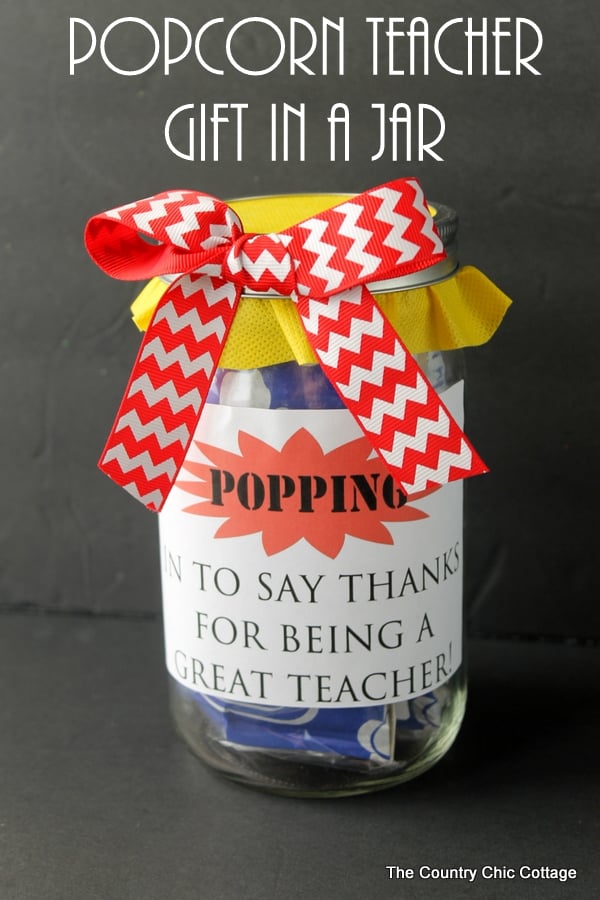 Does your child's teacher love popcorn? Then this is the gift to give! Grab some OL5100 labels from Online Labels then click here to download our free printable file. Print as many labels as you need for your gifts. Apple each one to the front of any mason jar. Fill your jar with the popcorn and seasonings of your choice.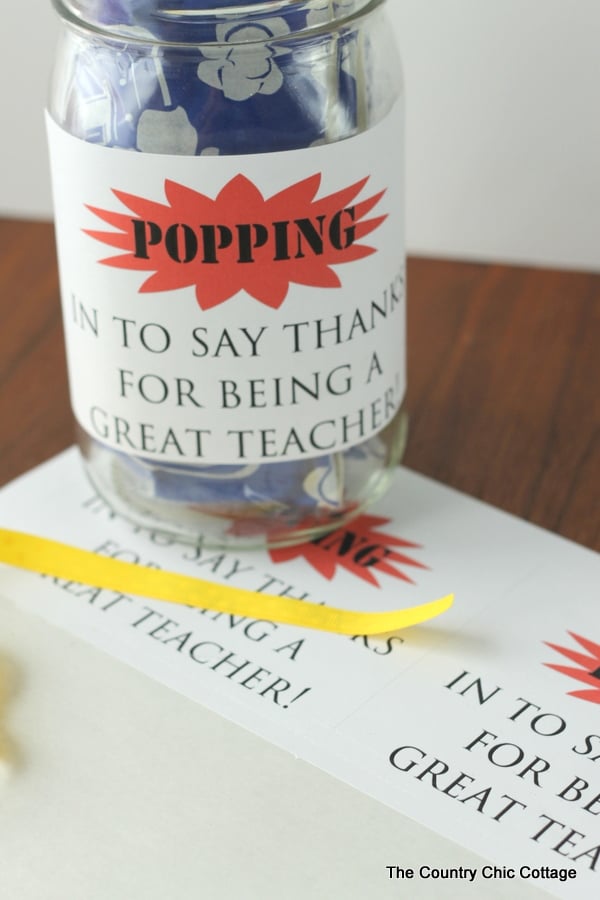 Cut some fabric slightly larger than your jar lid as shown below. I used OlyFun as it does not fray. Be sure to keep this in mind when choose the fabric to use.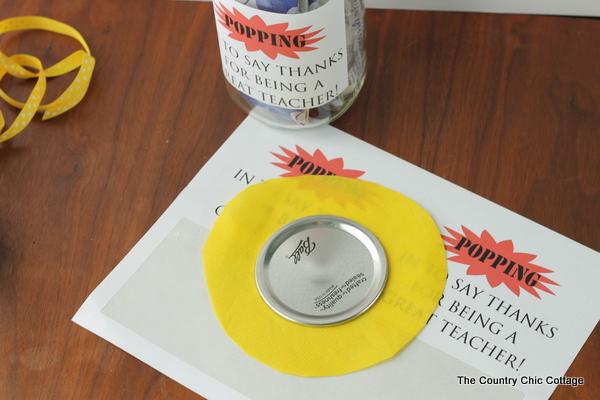 Put the lid on the jar with the fabric sandwiched between the lid and band. Tie some ribbon into a bow for the front if desired.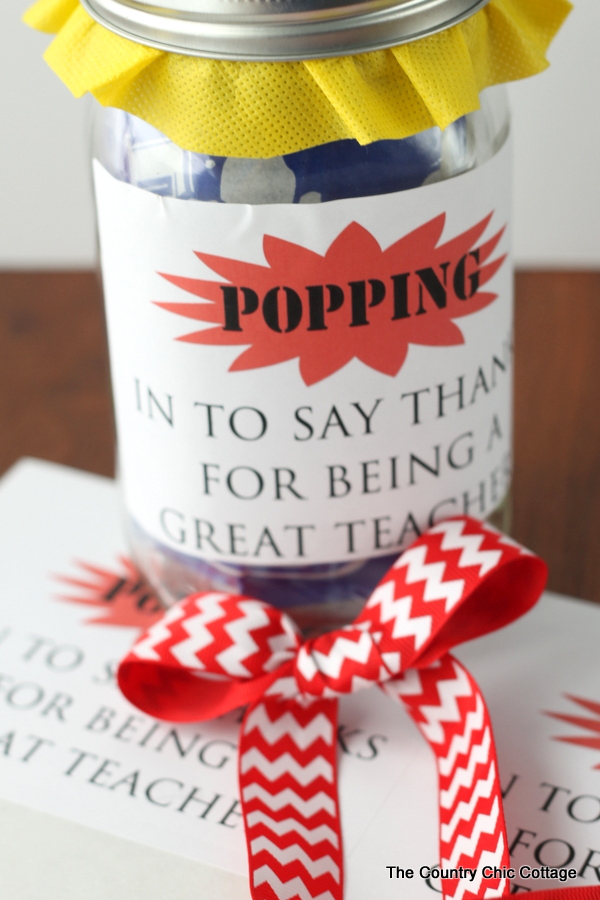 Add the bow to the front of the lid with a little hot glue and this one is ready for gifting to your favorite teacher. This fun teacher appreciation gift idea can be made in just minutes. Y'all enjoy this one!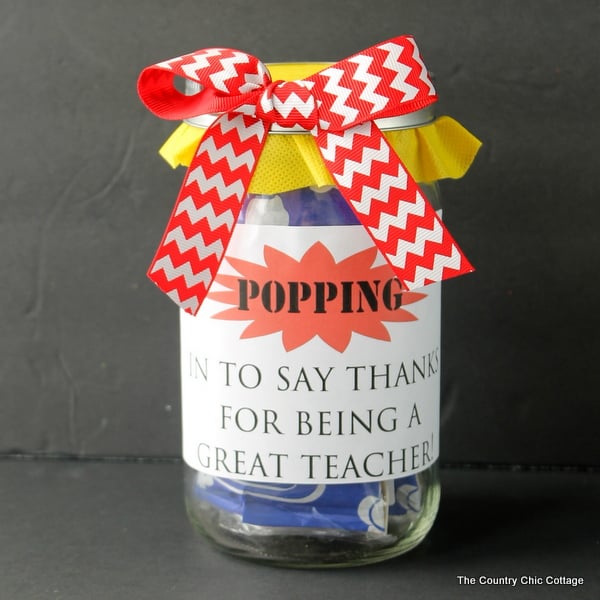 Now for some more quick and easy teacher gift ideas. We are kicking things off with another mason jar teacher gift idea. Laura's Crafty Life has a collection of mason jar printable tags that are ah-mason and perfect for teachers. Click here to print your own.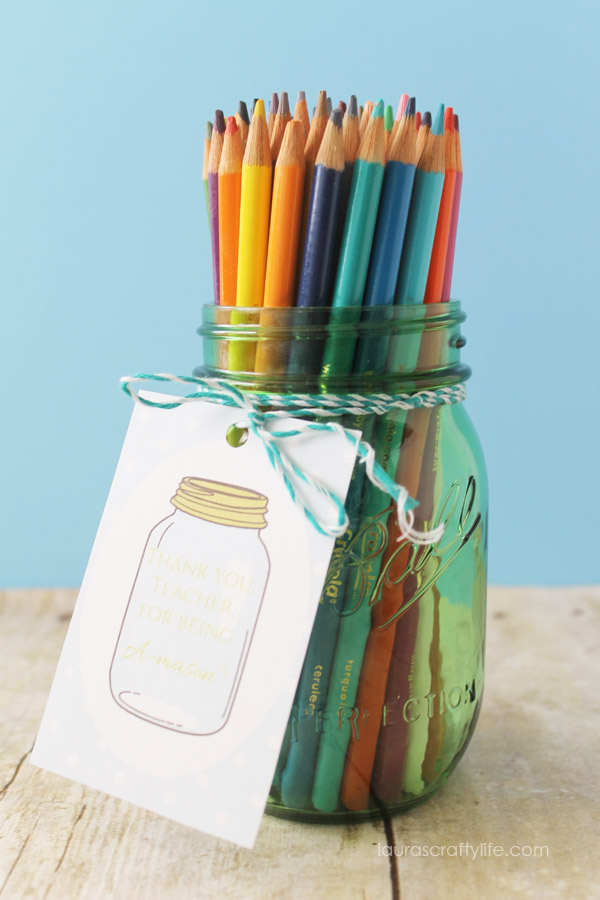 Print this amazing free printable from She's Kinda Crafty and add paper flowers. You can get the printable and the instructions by clicking here.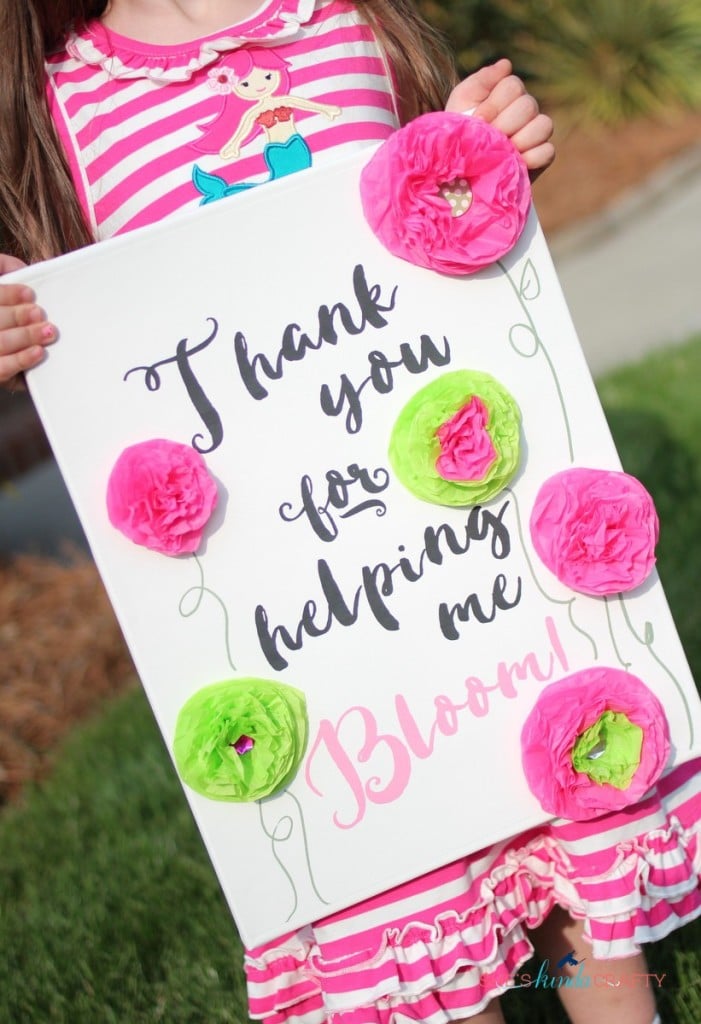 Let your teacher know she is super sweet with this teacher gift idea from Cute as a Fox. Yep you can print that printable tag by clicking here as well.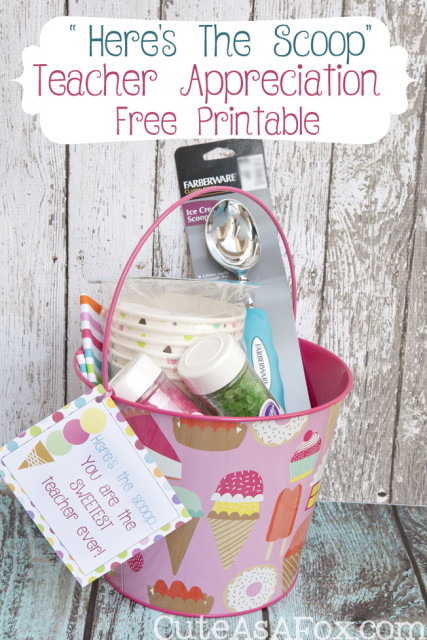 Carla Schauer has some amazing free printable gift wrap for teachers that you don't want to miss. She even shows you a few different ways to use it to wrap your teacher gifts.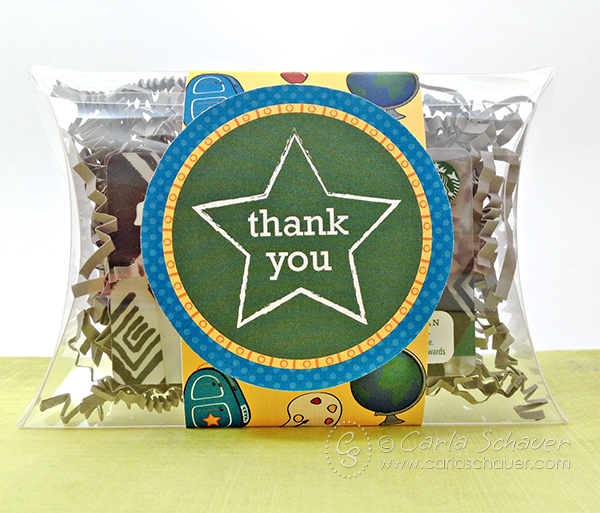 Cyn Gagen shows us how to create this great sticky note memo holder for a gift teacher will love to use daily.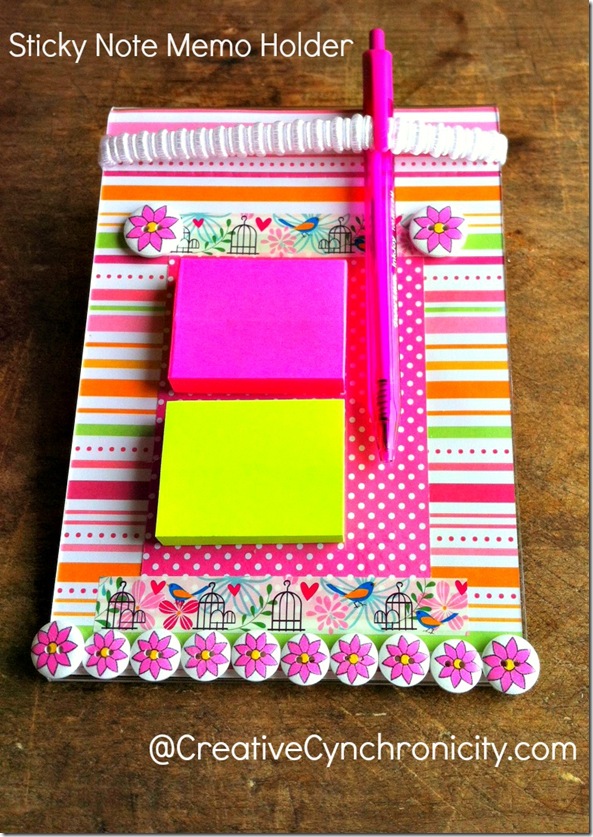 Is your child older than elementary school or do you have a male teacher? This periodic table clipboard craft from Hey Let's Make Stuff is the perfect gift!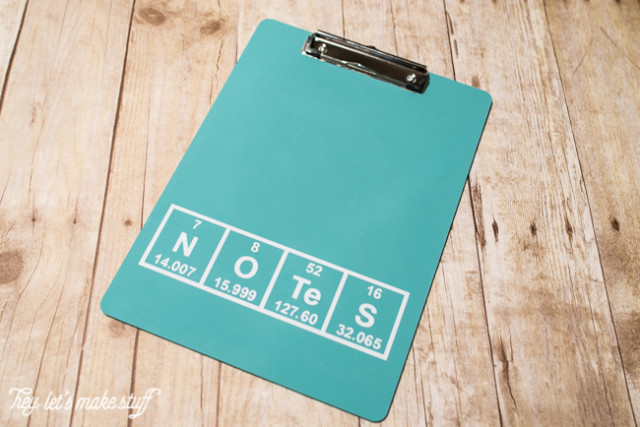 Love pineapples? Well teachers cannot live on pineapples alone! Prove it with this free printable and gift idea from Frenchie for a cute gift idea!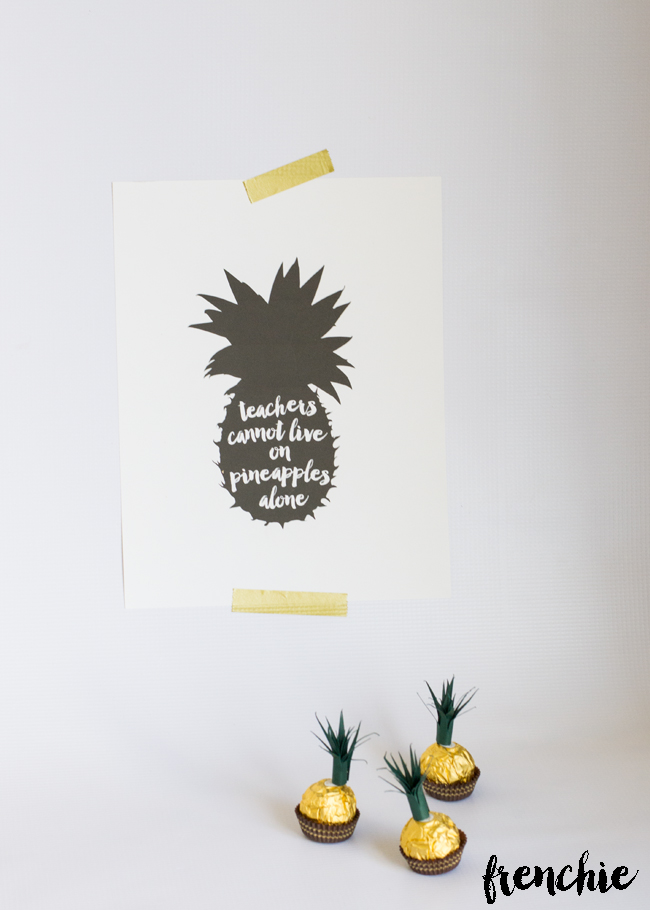 Have a child in Kindergarten? This tote from Housewife Eclectic is easy to make and will make a great gift for your child's teacher.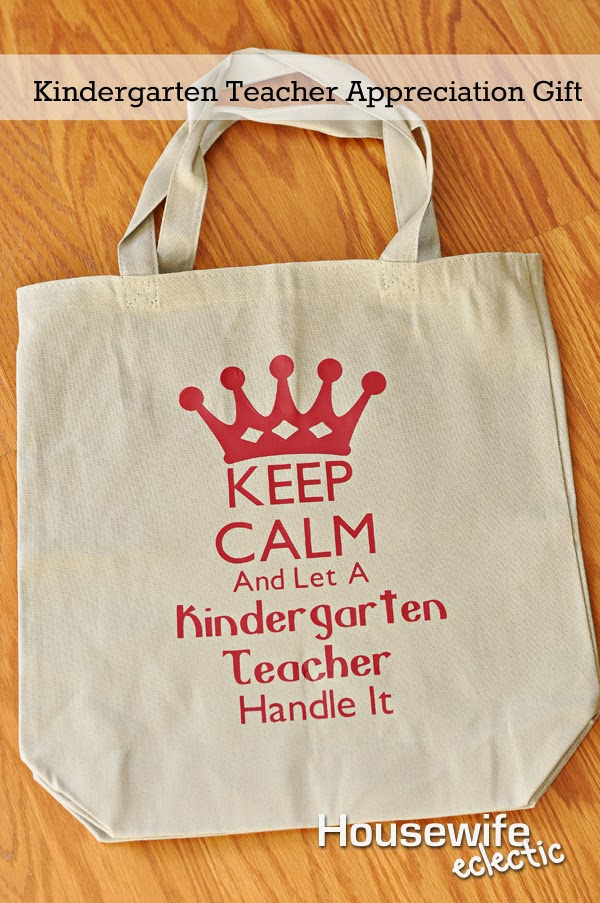 Give any teacher the gift of an emergency classroom kit with this great craft and free printable tag from Busy Mom's Helper.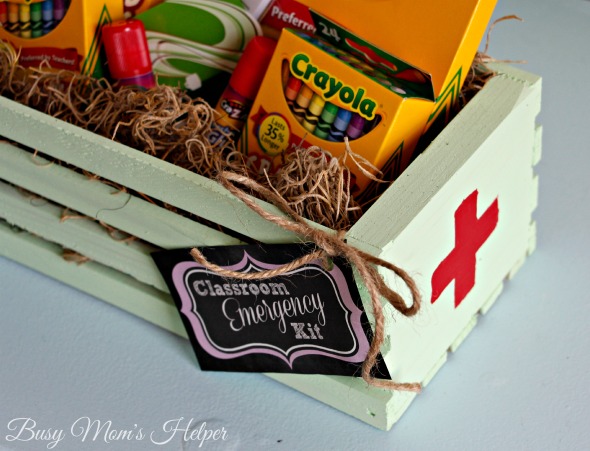 My partners for this series have some great crafts as well. Mad in Crafts is sharing how to make this gift card organizer for a great teacher gift idea.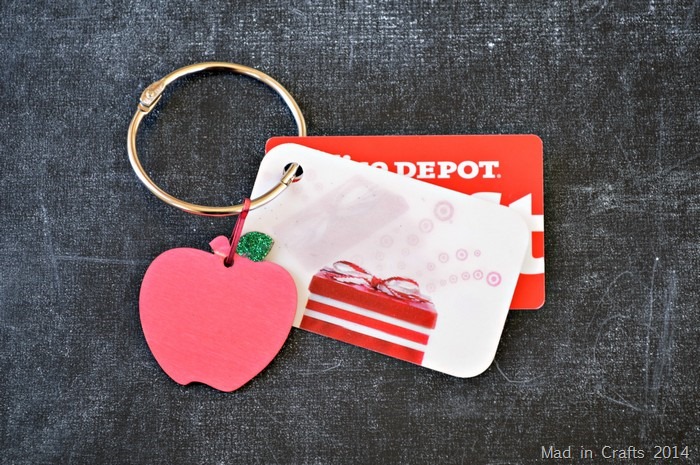 And for our last quick and easy teacher gift idea for the day, 30 Minute Crafts has a great gift card book idea that includes those free printables. Click here to see more about how to make this for any teacher.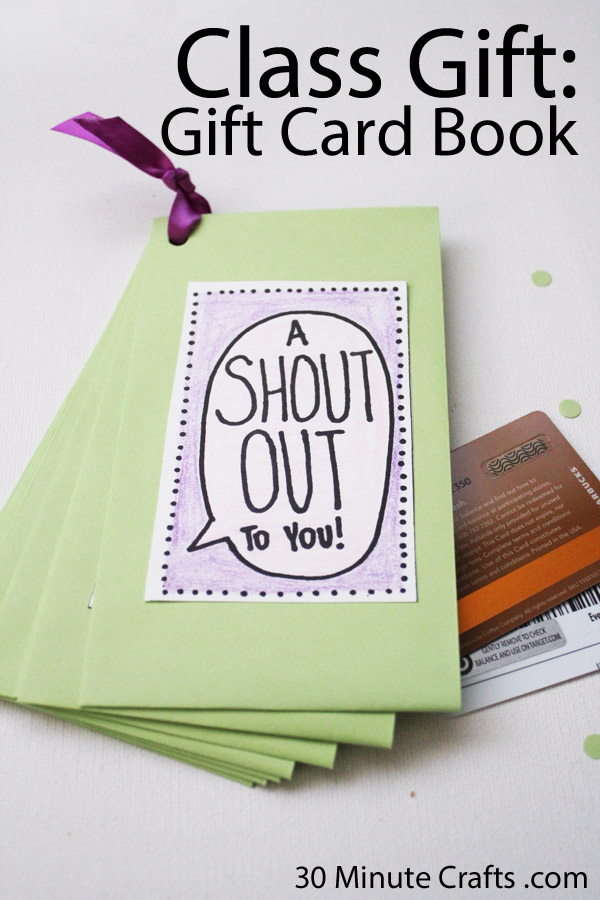 If you want to see even more teacher gift ideas, be sure to click here and follow our Teacher Appreciation Day Pinterest board.