Yep for my last post in the "balling" in love series I used a sweater! This is a great project for an old sweater. Turn any old sweater into a fun addition to your home decor with our craft tutorial. Check out my other home decor balls here: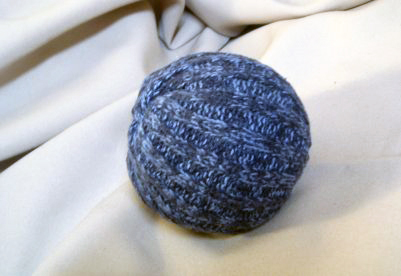 This one took me a while to develop a good method. And you still have to sew — but just a little — I promise. You will need a piece of the arm of a sweater about twice as long as it is wide. Also some rubber bands and stuffing.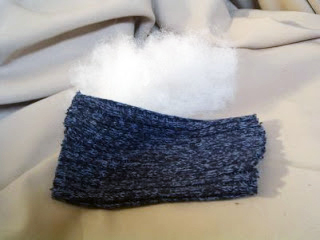 Turn your sleeve piece inside out. And then just put your rubber bands on either end. Cut a slit in one side wide enough to stuff through.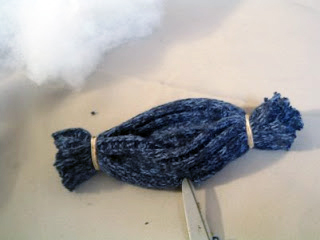 Turn it right side out through the slit and get to stuffing!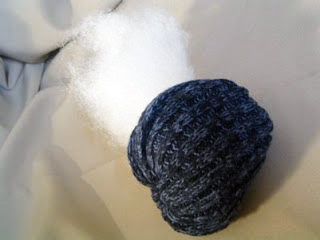 Stuff it til you love it and sew up that slit — yep just a little bit of sewing!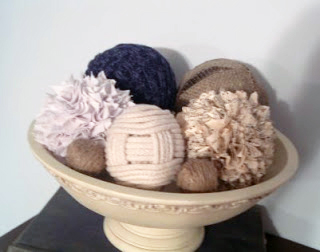 And now my bowl looks all full and pretty!! I am just so proud! Now if you want to know what I did with the rest of that sweater — come back next week.