Need an easy homemade hand lotion recipe? Look no further than this beeswax lotion. If you want to make an easy lotion that is all natural, this is definitely the recipe for you. The number one reason that I love handmade beauty products is because I know every single ingredient that is touching my skin. Read on to learn how to make your own!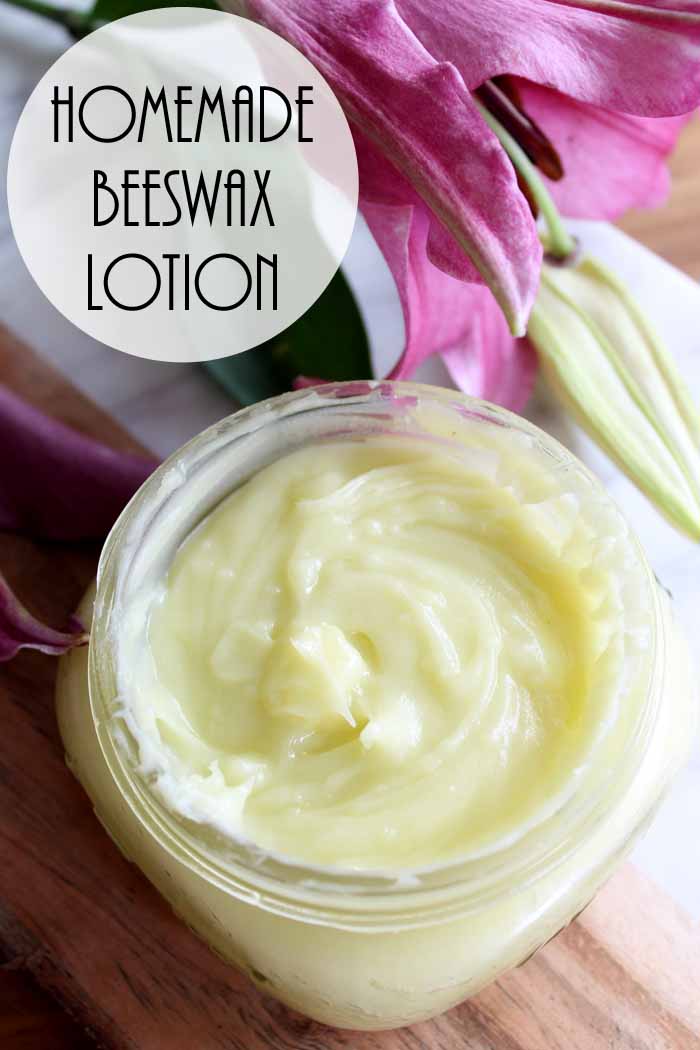 Beeswax Lotion Recipe
1/2 cup olive oil
1/4 cup coconut oil
1/4 cup beeswax
10 drops essential oil (in the scent of your choice)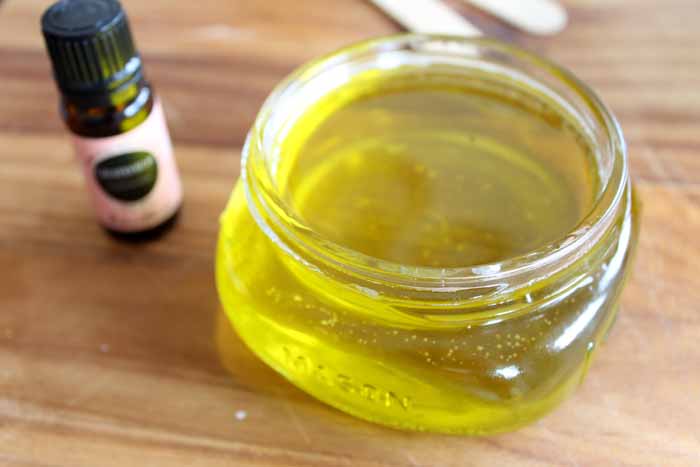 Start by adding the olive oil, coconut oil, and beeswax to a jar. NOTE: Beeswax pastilles are easier to measure but you can also grate or chop up a full size bar. You will want to melt this mixture over medium or low heat. My favorite method is to set the jar on a canning lid ring and add water until it is about 1/4 to 1/2 way up the jar. Heat and carefully stir occasionally until everything is melted and combined.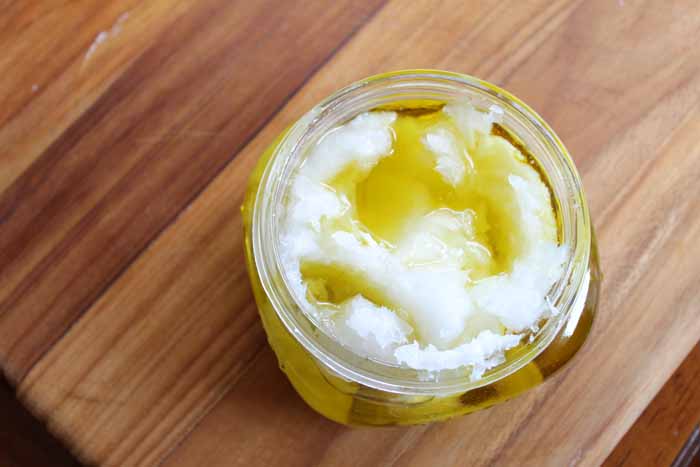 Remove from heat and allow to cool to room temperature. You will want to stir the mixture with a fork about every 15 minutes during the cooling process. Once the mixture has cooled, add in your essential oil and stir. Remember that you can add in your favorite scents and don't be afraid to experiment! Now you have a jar of lotion that is great for your skin and all natural!
Please remember that these products have no preservatives and may not last as long as commercially prepared lotions. You can use this as a hand or body lotion. Give it a try for yourself! I think you will love the results.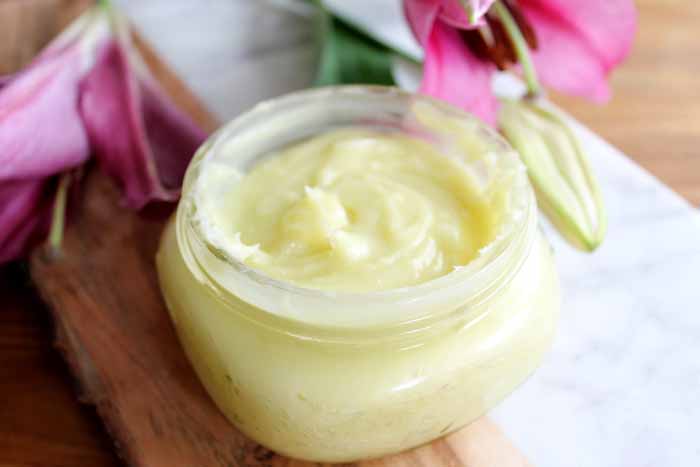 Make this easy homemade hand lotion and let your skin thank you later! A good beeswax lotion is the perfect way to cure that dry skin. Get the ingredients for this recipe today and make some for yourself or to give as a gift. Hint, hint….Mother's Day is fast approaching!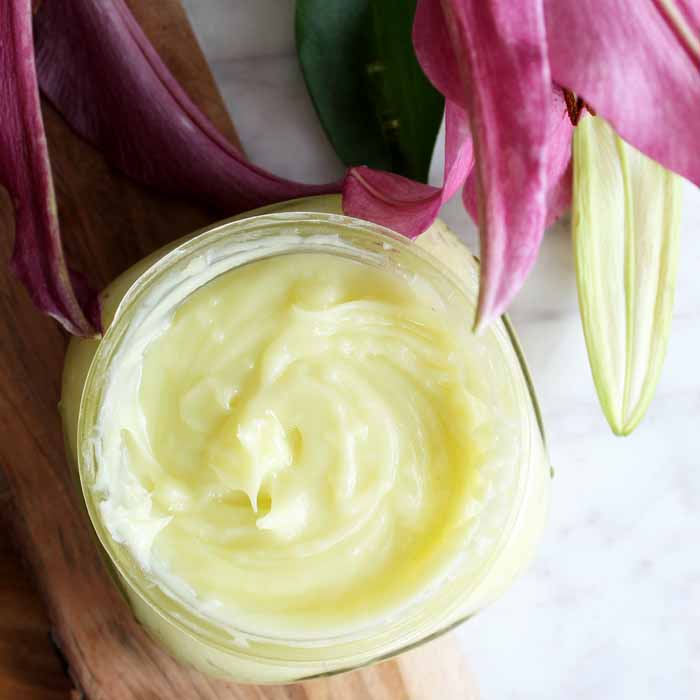 Like this and want more homemade lotion recipes? Try our links below!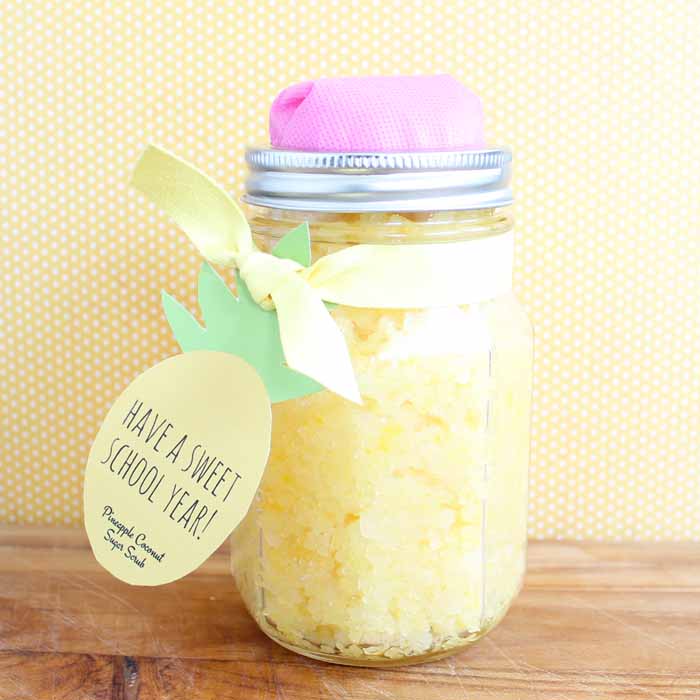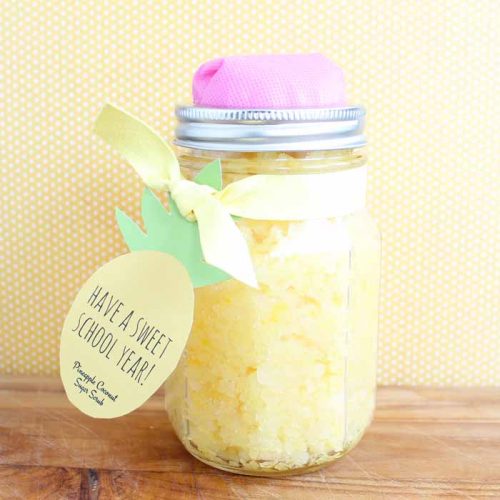 Back to School Teacher Gift Idea
Gift this sugar scrub teacher gift for back to school and put a smile on any teacher's face!
Supplies
Mason jar

I used the Ball sharing jars because of their pencil like shape.

Pink fabric

Yellow ribbon

Fiber fill

Printed pineapple tags

Hole punch
Instructions
Start by adding your sugar scrub to your jar. I wanted the gift to look as much like a pencil as possible so I made an eraser top. Just use a small piece of pink fabric cut slightly larger than my mason jar lid with

scissors

.

I then added a small amount of fiber fill under the fabric and put the lid on the jar as shown below.

You will also need to print the pineapple tags, cut out using scissors, and punch a hole in the top. Then tie this around your jar using some yellow ribbon.
Tried this project?
tag us to show off your work!