Handmade beauty products make a great DIY gift idea. They are perfect for Mother's Day and even Teacher Appreciation Week. I have collected over 30 great recipes for you to try. You can use them for yourself and also make them as gift ideas. They are inexpensive and perfect for experimenting! Use a few recipes as they are written then experiment with your own great versions. You will most likely find the beauty products of your dreams…all in your own kitchen!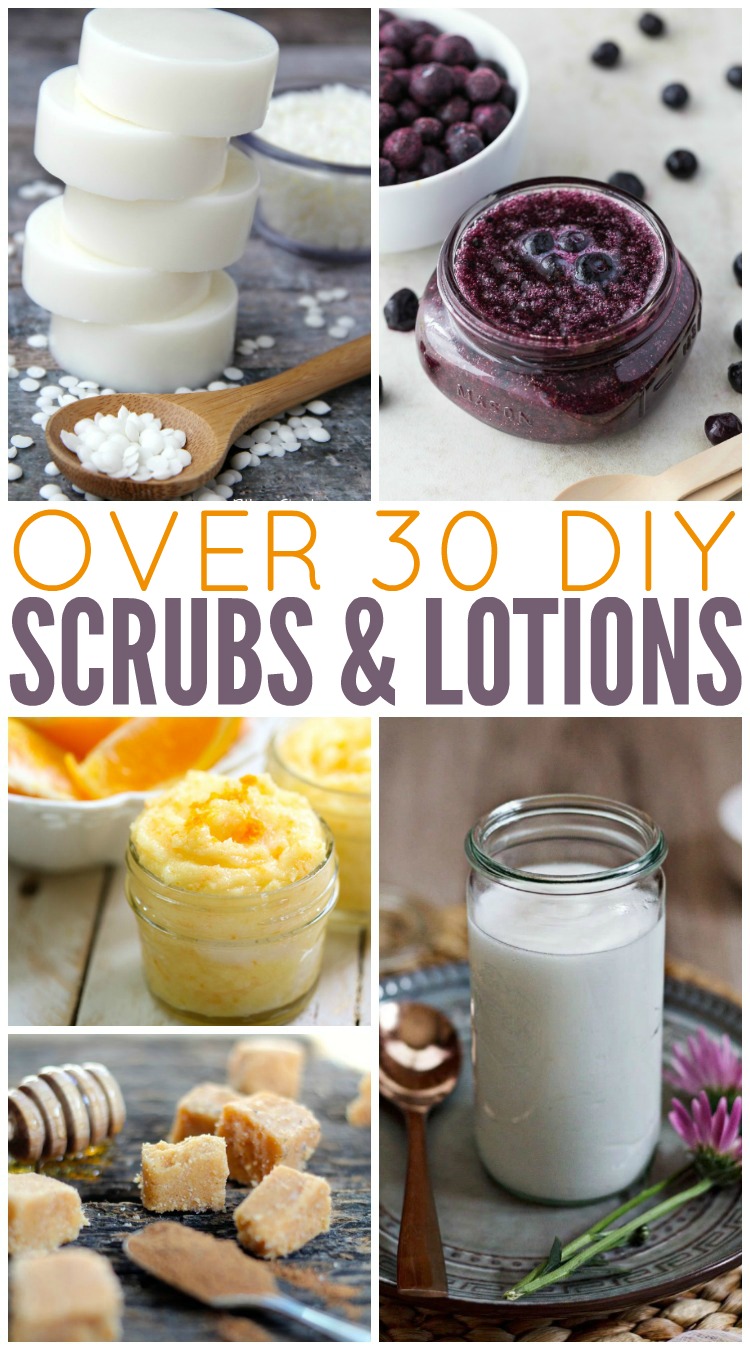 Handmade Beauty Products
So, you want to start making your own DIY beauty products? It is so much easier than you think it is! You can make your own lotion, sugar scrub, bath salts, sunscreen, and so much more.
Getting Start Making Your Own Beauty Products
To get started with handmade beauty products, be sure to see our guide on how to make sugar scrub. This is one of the easiest DIY beauty products you can make. It will help you get started making your own DIY beauty products. Then you can move on to the list below and expand your skills.
Recipes for DIY Beauty Products
Click on each link and then the recipe will open in another tab on your computer. From there, you can pin or print to try these recipes for yourself!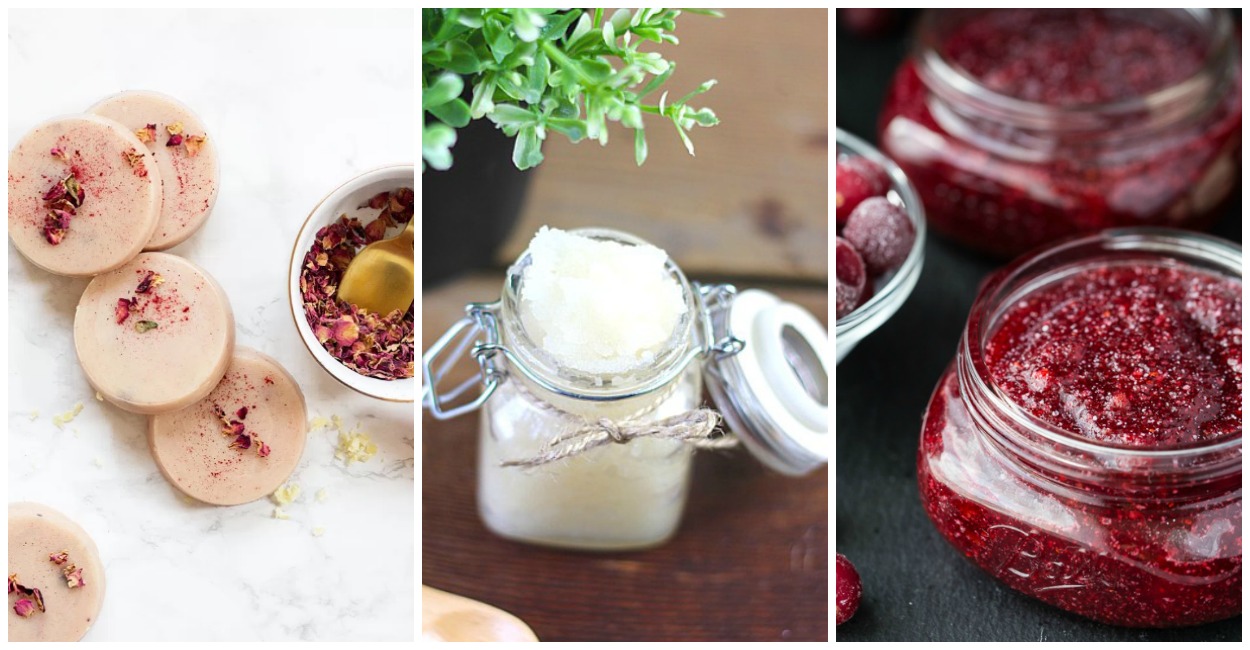 Add these handmade beauty ideas to your must-make list. You will love the all-natural products and knowing exactly what is in the beauty products that you use on your skin. Handmade beauty products are the ultimate in DIY luxury and they are so affordable. Pick up a few supplies and experiment with several of these recipes. You can also see our collection of DIY lotion recipes here.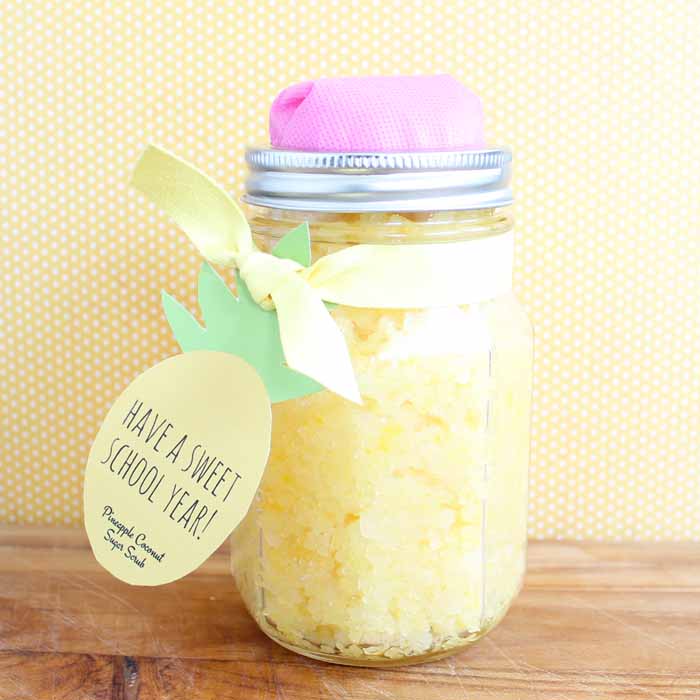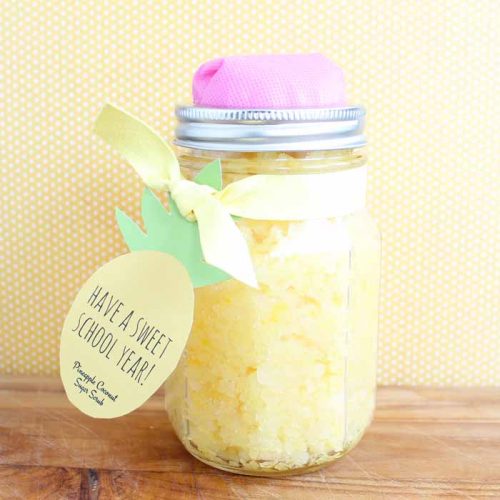 Back to School Teacher Gift Idea
Gift this sugar scrub teacher gift for back to school and put a smile on any teacher's face!
Supplies
Mason jar

I used the Ball sharing jars because of their pencil like shape.

Pink fabric

Yellow ribbon

Fiber fill

Printed pineapple tags

Hole punch
Instructions
Start by adding your sugar scrub to your jar. I wanted the gift to look as much like a pencil as possible so I made an eraser top. Just use a small piece of pink fabric cut slightly larger than my mason jar lid with

scissors

.

I then added a small amount of fiber fill under the fabric and put the lid on the jar as shown below.

You will also need to print the pineapple tags, cut out using scissors, and punch a hole in the top. Then tie this around your jar using some yellow ribbon.
Tried this project?
tag us to show off your work!
So, how many of these handmade beauty products will you be making? I know I have a list to try about a mile long!