Are you a fan of meal planning? You will be after I share the benefits! I love planning our meals out for the week or even the month. It keeps me organized and helps with our grocery bill. How you may ask? Well read on below to discover the wonders of meal planning. I also have a free printable meal planner for you so you can give it a try for yourself.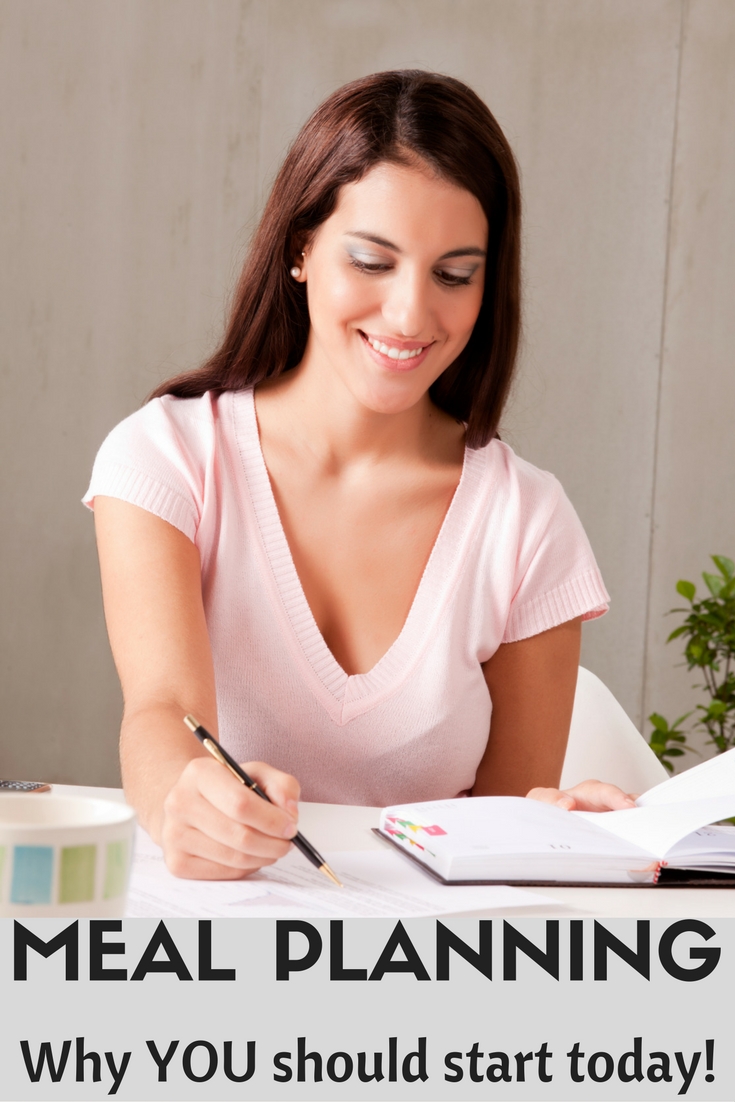 Benefits of Meal Planning
Reduced grocery bill – you can stay within your food budget each week and meal planning can help get you there! Plan around sales and coupons to reduce the amount you spend at the grocery store each week. Make a list around your plan to stay on task at the grocery store and avoid buying excess food and impulse items.
Eat healthier – meal planning helps to keep you away from those frozen dinners and fast food chains. Planning your meals keeps you on track for making a healthy meal for your family every night of the week. Write out a plan that includes healthy options to keep those New Year's resolutions.
Dine out less – ever dine out just because you have no idea what to cook for supper? That is solved! Meal planning keeps you on task and makes sure that you have everything on hand that you need to make an amazing meal every night of the week.
Get organized and eliminate stress – meal planning will organize your life and eliminate stress. Imagine knowing what you are going to make every night and never having to answer the question "what is for dinner?" That is what meal planning can do for you!
Use what you have – have a freezer and pantry full of food? Meal planning can help you use up what you have on hand. Take stock each week before you write out your plan to make sure no food goes to waste.
Are you ready to get started? Start with a plan for just a week's worth of meals but you can work your way up to planning as far in advance as you would like.
Always keep in mind any activities you have during the week when making your plan. I love to plan an easy to cook or slow cooker meal on nights when we are busy. You can definitely plan three meals a day from the start but it may be easier just to plan one a day to get your feet wet. Don't get overwhelmed!
Start small and work up to meal planning regularly. The benefits of meal planning are numerous and make all of the effort so worth it in the end. Now is the perfect time to start….no matter when you are finding this post! It is never too late or too early to meal plan for your family. Need more inspiration? Check out these 12 tips to meal plan like a pro.
Want to try a meal planning service? Check out our review of Blue Apron!