I have a weekly menu planner today for all of you that are on the new year organizing kick. My system with free printables is the perfect way to organize your kitchen this year. I find that menu planning saves me time and money. I wanted to design an easy to use system so you can enjoy menu planning for yourself. My system will allow you to plan a week's worth or a month's worth of meals. So if you want to jump in to menu planning in the new year, give my printable system a try.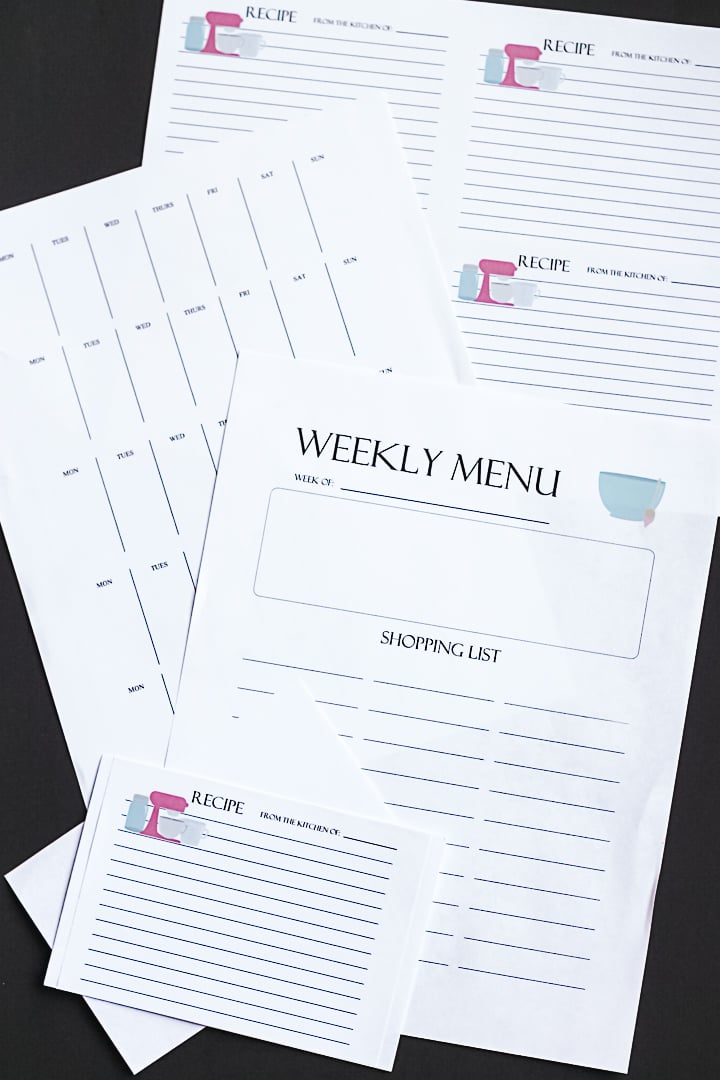 Weekly Menu Planner
First I have a printable planner with the days of the week. You can plan up to 5 weeks on one label sheet. You see I designed my planner with removable label weeks. Then each week you just peel off the plan and put it onto my weekly menu sheet. You then have a place to drop in a shopping list for your week's worth of meals. For this sheet, I am using OL7000WX labels from OnlineLabels. Then you can print the weekly menu sheet on plain copy paper.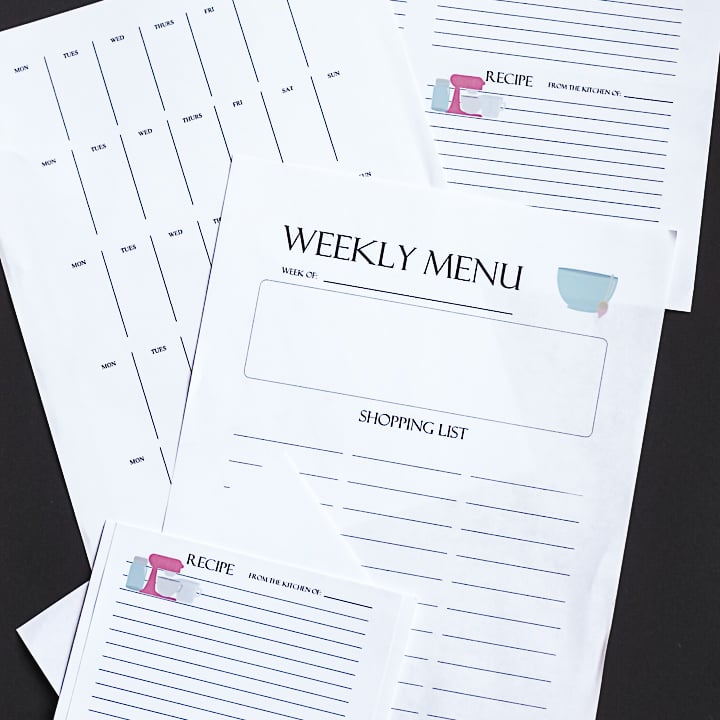 The download also includes my free recipe cards that print onto an OL450WX label from OnlineLabels. You can then just peel these labels and stick them to a plain 4 x 6 index card wrapping under the extra height. I love these little recipe cards for organizing my massive stack of recipes.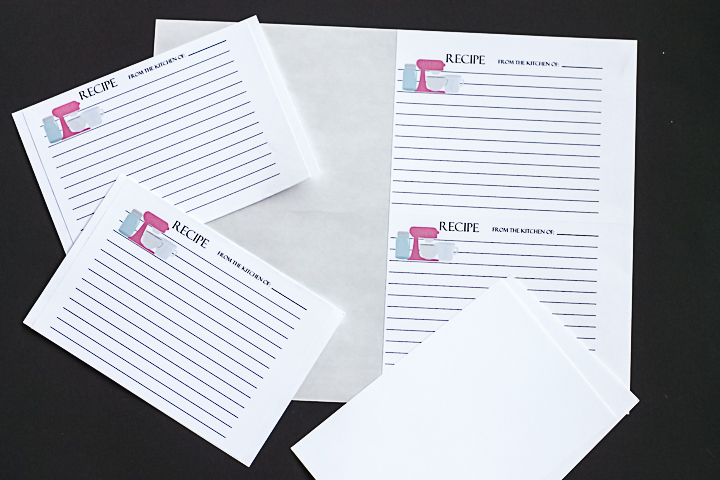 Want to print the complete meal planning package? Just sign up for the newsletter in the form below. Once you sign up, the download will be sent directly to your email. Be sure to look for an email sign up box with a picture of the download that you want. If you already subscribe to the newsletter, just sign up again to get this weekly menu planner.
Please note that this is for personal use only. You can also contact me if there are any issues with your download. The printables will be sent as a zip file. You will need to unzip in order to print.
Using Your Menu Planner
You can drop your weekly menu sheet onto a clipboard on the fridge so everyone knows what's for dinner as well. Not only does a plan save you time searching for something to cook but it can save you from answering that "what is for dinner" question.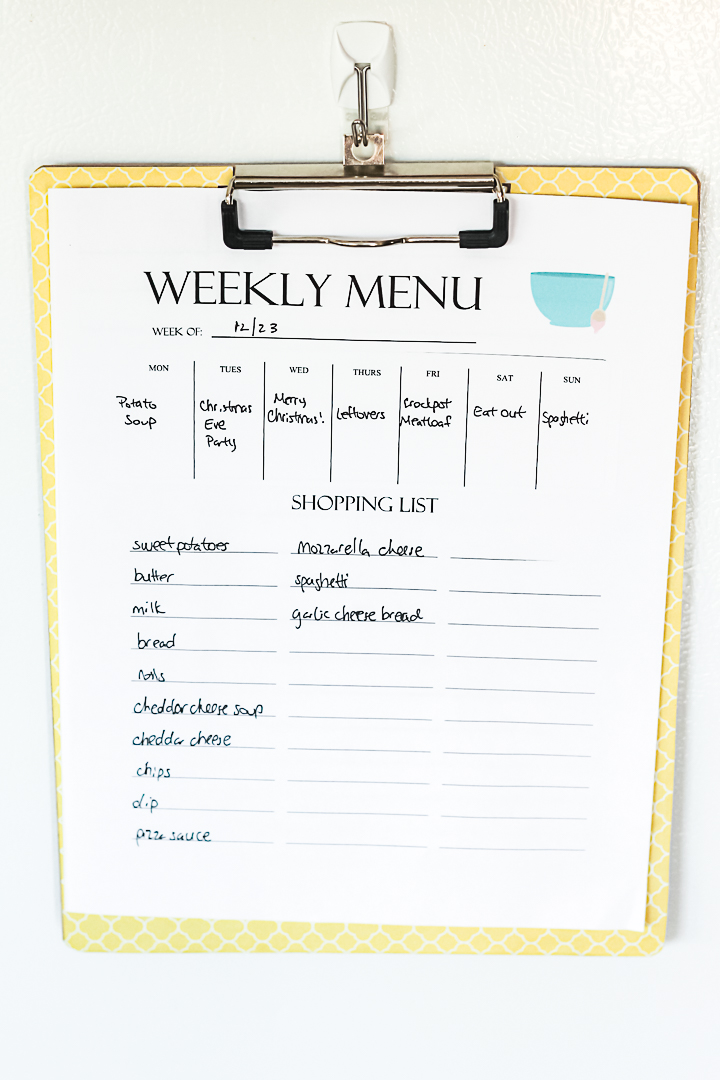 My entire weekly menu planner system will fit nicely into a binder in your kitchen. Add the weekly planner labels and weekly menu sheets to full-size sheet protectors. The recipe cards can be added to 4 x 6 index cardholders that will also go great in a binder. You will have an organized recipe area in no time at all.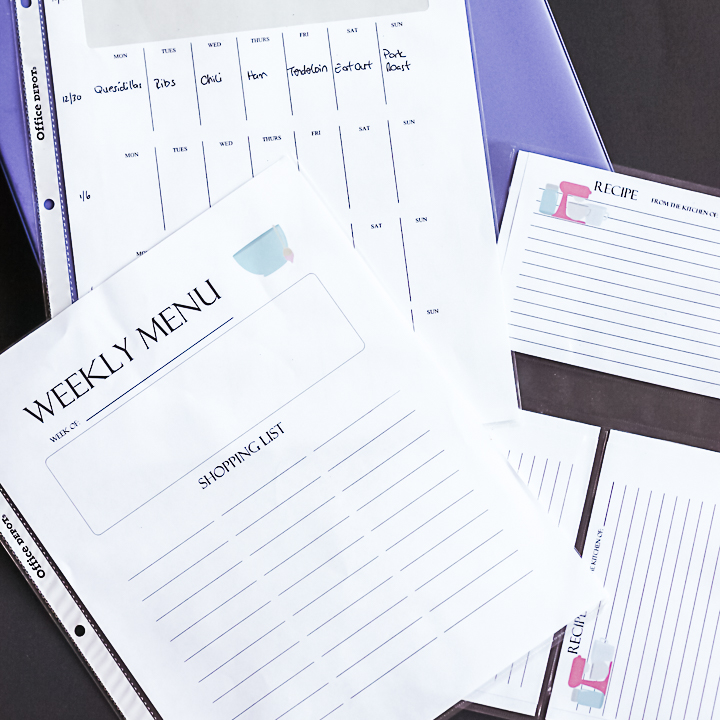 Save money with a weekly menu planner system by planning your meals around the items that are already in your kitchen. I love to think of what I can make with things I have on hand or produce that needs to be used up.
BONUS: This saves food waste as well. I am off to plan a few more weeks' worth of the menu. I am wondering how low I can get my grocery bill in January. How about you? Do you meal plan? Print my system for a new twist on your existing planning system. Even if you are new to menu planning my system is super easy to use and will change your life. That nightly battle of what to cook for dinner is gone…for good!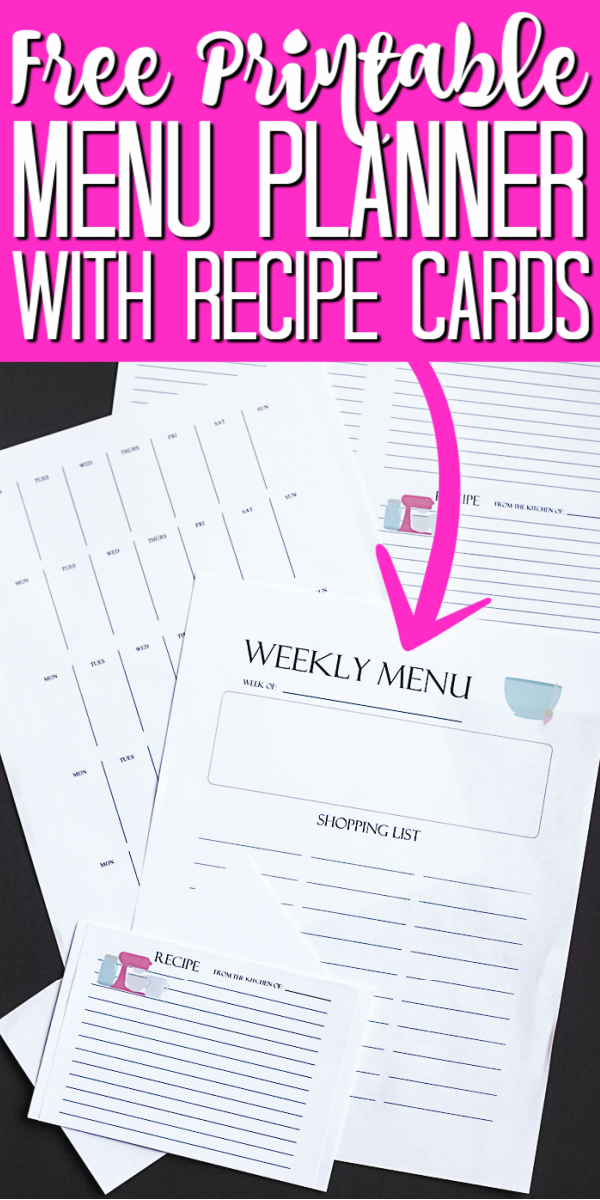 Love this kitchen organization idea and want more? Try the links below as well!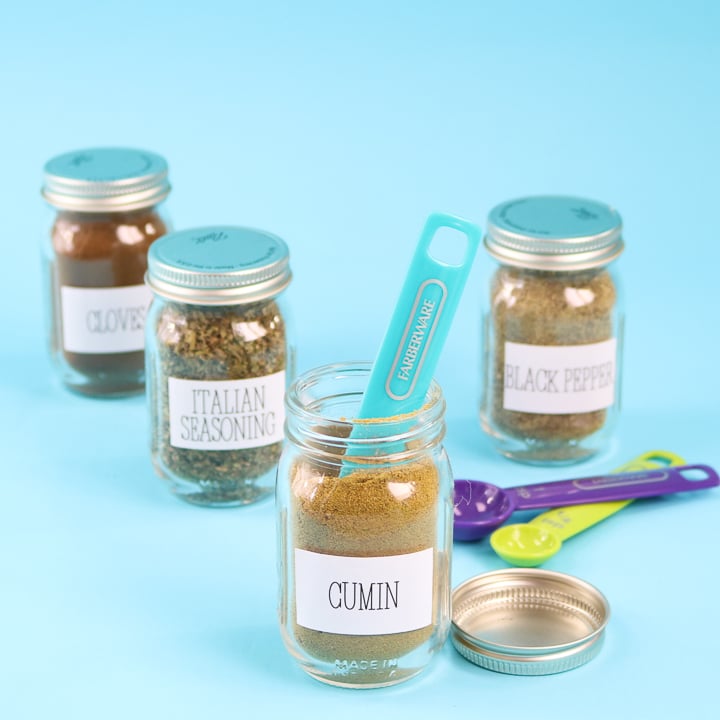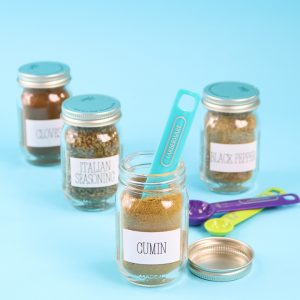 Printable Spice Jar Labels with a Cricut
Want to organize your spice cabinet? Here's how to make printable spice jar labels that look great and help keep your kitchen organized!
Read More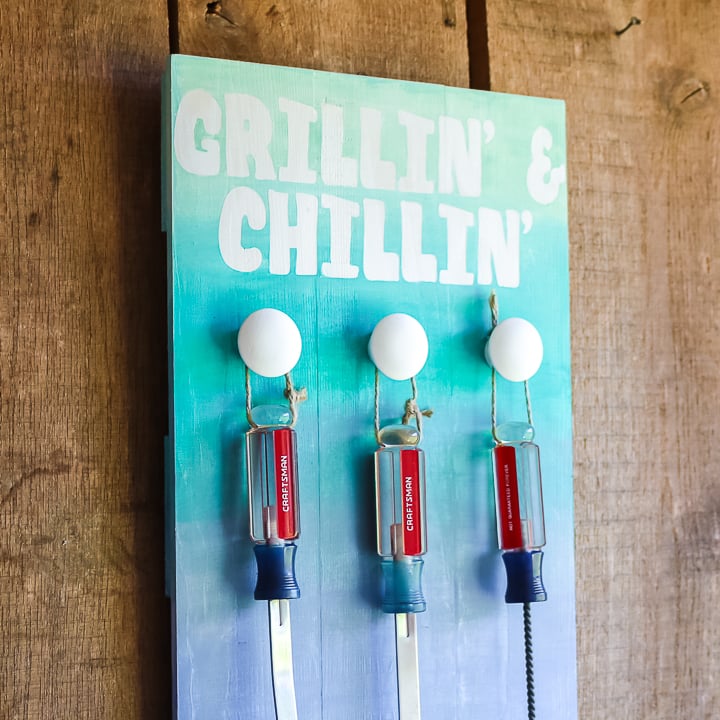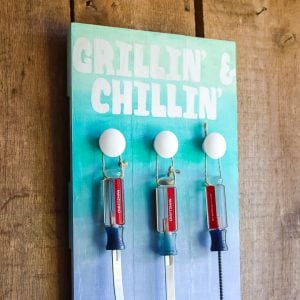 Grill Tool Organizer
Make this DIY grill storage with just a few supplies and some simple steps!
Read More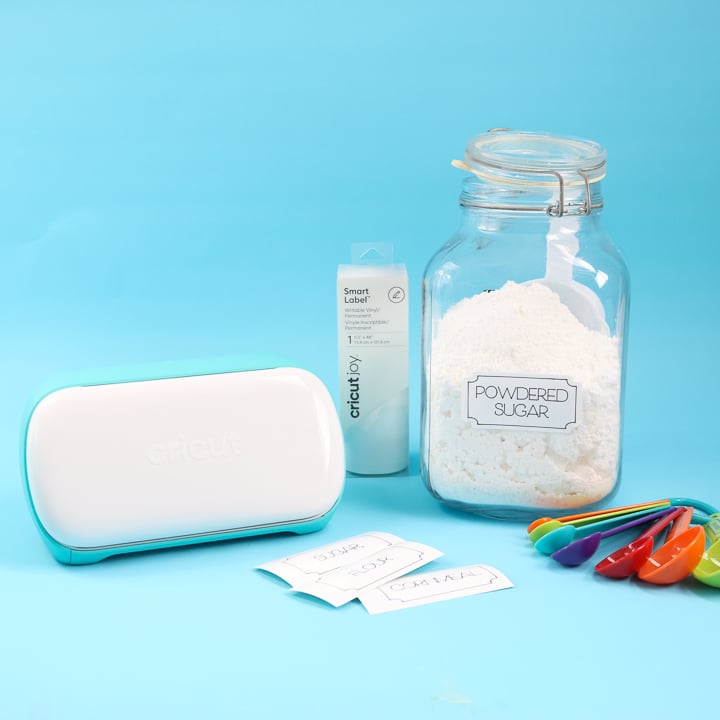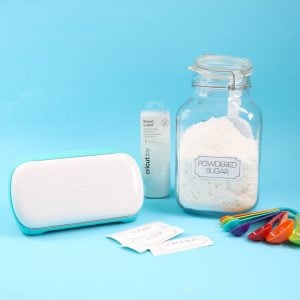 Your Guide to Cricut Joy Label Making
Learn all about making labels with the Cricut Joy and the new SmartLabel material from Cricut.
Read More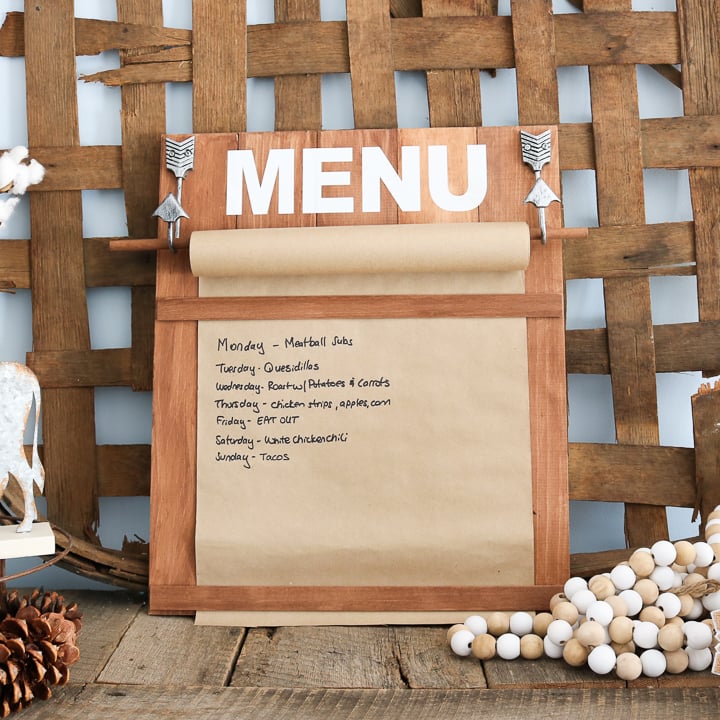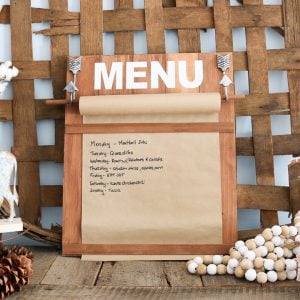 DIY Menu Board with Farmhouse Style
Make your own farmhouse style menu board in minutes with these instructions.
Read More