Save money at the grocery store with our meal planning ideas. If you are new to meal planning or are a seasoned pro, you can probably learn a little something from our list. Get free printables, advice, and so much more. You will soon be planning your meals and getting more organized in your kitchen.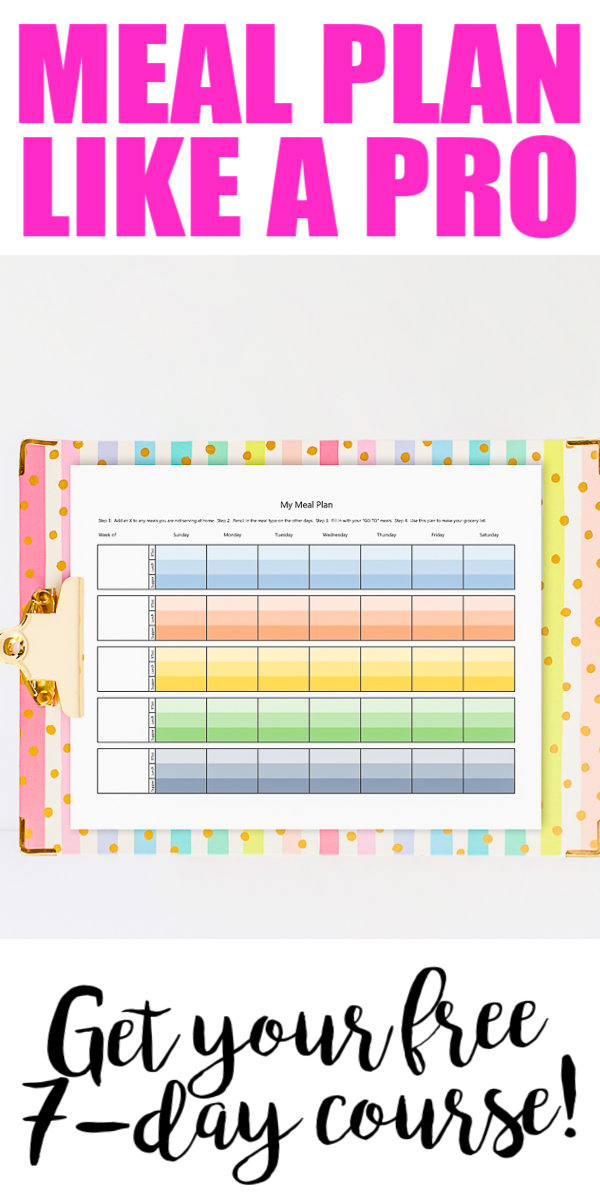 Benefits of Meal Planning
Before we get started, do you know what meal planning can do for you? Be sure to check out our benefits of meal planning to understand just why you should start doing this today. You may know that it can help you save money at the grocery store but there are other benefits that you may not think of. Now that you know why….the next question is how?? That is where our meal planning ideas come in!
Meal Planning Ideas
You can actually plan your meals for a week or an entire month. I like to start with my planner and a bit of quiet time. If you don't have a planner, be sure to print one of the free ones at the links below:
It can be a little less intimidating if you start with planning a week's worth of meals. Start filling in your meals for the week. You might plan three meals a day or just your main meal. There really is no right or wrong answer. It comes down to what works best for your family.
Be sure you start by thinking of ways you can use up the food that is in your pantry and freezer already. Fill up your meal plan with your favorite recipes and even ask for suggestions from your family. Want to try some new recipes? Add those in as well! Here are some of our favorite recipe lists:
Once your meal plan is the way you want it, use the plan to create a grocery shopping list. Now you are purchasing just the items you need for the week. If you can be disciplined enough to stick to the list, you should see an immediate reduction in your grocery bill. Take your meal planning a few steps further and start planning around grocery store sales. You will be singing the praises of meal planning to everyone you meet!
Meal Planning Tips and Tricks
Meal planning can be a huge help to any family. I personally have used it for many years and developed a way for it to work for my family. I have put my best tips and tricks together into a 7-day series just for you! Sign up below and get my tips via email then use them to start planning meals for your family.
I hope these meal planning ideas help in your quest for a more organized life. I know that meal planning has helped us tremendously over the years! Good luck and happy planning!
Want to try a meal planning service? Here is our review of Blue Apron!