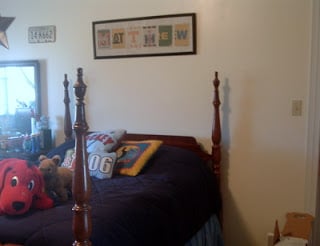 I thought I would share with y'all how I made it. I started with this picture…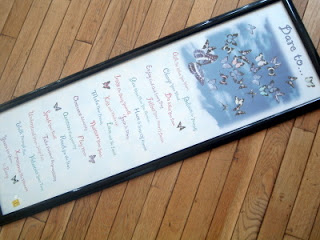 With a $4.99 price tag…it fit the budget…
I disassembled it. Covered it with white burlap using spray adhesive. Then printed my letters right on some drop cloth canvas material.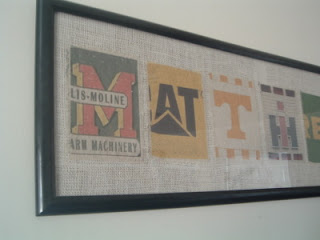 The letters are mostly parts of tractor logos. Which for my big boy is just perfect! You can pick what is meaningful to your little boy or girl. Crop em and print them right on your fabric.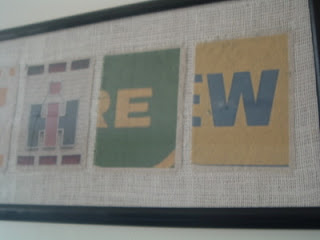 Then just secure your letters using hot glue and reassemble the frame. Easy peasy and a big impact…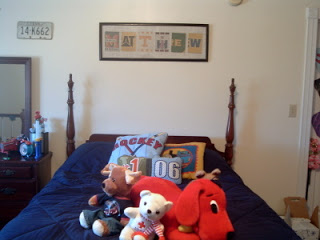 Great art that cost me less than $5!!
Posted at Make it for Monday on Cottage Instincts.
Posted on Met Monday on Between Naps on the Porch.
Posted at Your So Very Creative on Me Making Do.
Posted at What are Little Boys Made of on 733.
Posted at Air Your Laundry on Freckled Laundry.
Posted at the Weekend Wrap Up on Tatertots and Jello.
Posted at the Sunday Showcase on Under the Table and Dreaming.
Posted at the Paint Party on Centsational Girl. ~Thanks for stopping by!~