I love quick, easy home decor fixes! We are all busy moms and don't have a lot of time. So let's make a quick 5 minutes addition to our Halloween decor…a quick and easy Halloween candle wrap…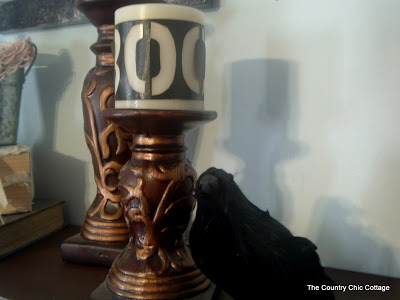 A candle wrap turns any plain ordinary candle into something festive! I had some wide black ribbon for this project but you can totally use a black piece of paper cut into a strip. You will also need a stencil of some sort. Or be a rebel and free hand it!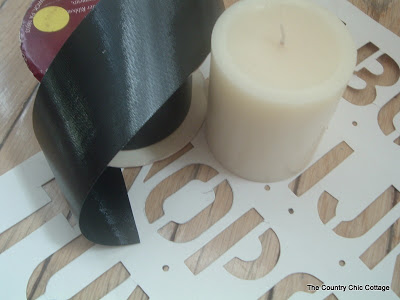 So chalk showed up the best and wiped right off so that is what I used. A pencil will totally work too! Trace around your letters…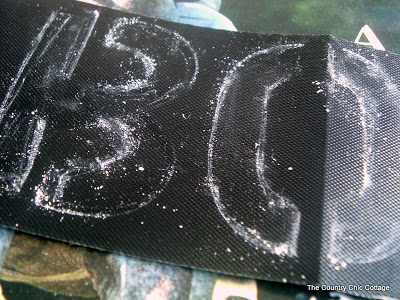 Cut them out with an exacto knife…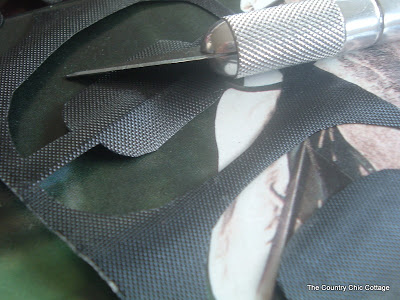 Wrap it around your candle and tape it in the back…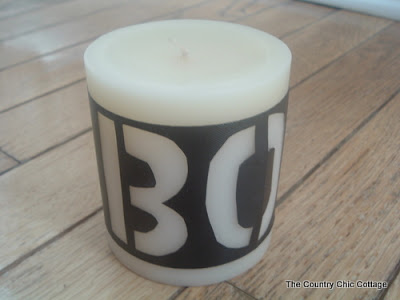 Yes you are DONE!! You can of course choose to use something else besides letters…maybe a pumpkin face, a witches hat, a raven silhouette, a bat…the possibilities are endless!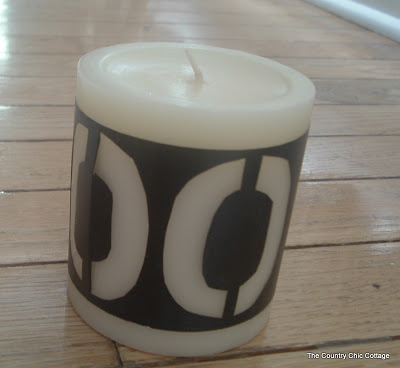 So take 5 minutes tonight and make yourself some SPOOKY candles!!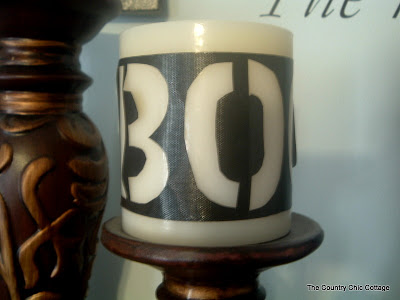 Weekly Newsletter
Subscribe to get our latest content by email every week!