Have you ever wondered how to make jar candles? You can make your own fall candles in just minutes and add some fall scents to your home. This easy way to make candles is perfect for a fall centerpiece or just an everyday way to add some all natural air freshener. Try them on your table or around your home for Thanksgiving or even a fall dinner party. You can also mix up the scents after you master the technique for new scents whenever you want them.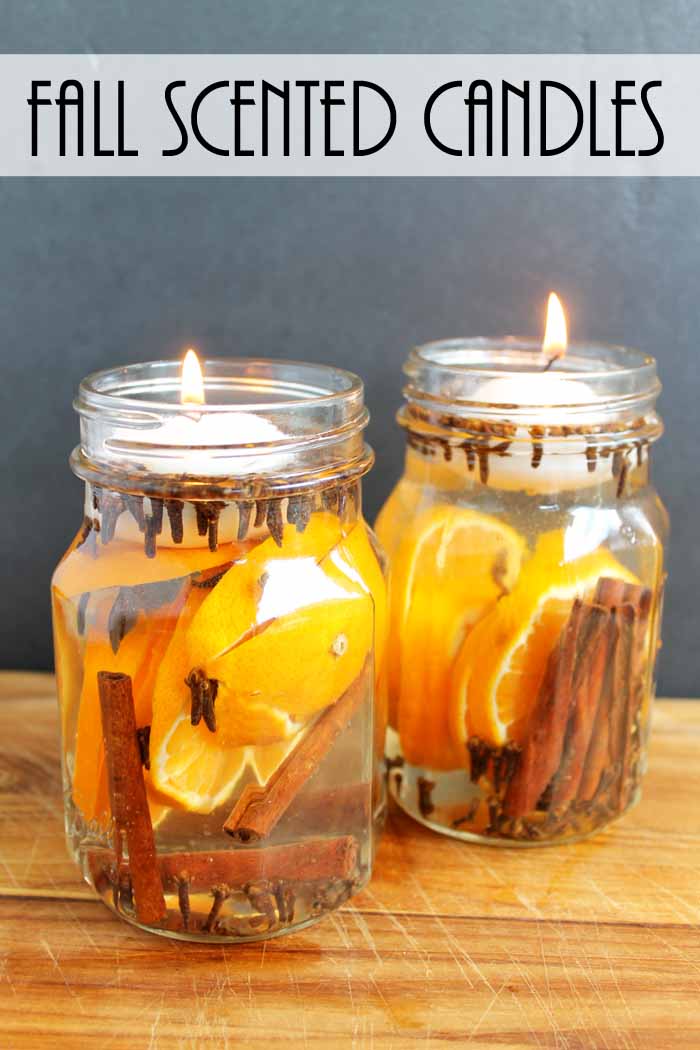 Supplies needed to make your own fall candles:
Jars (I used the Ball Sharing Jars found here)
Floating candles
Orange
2 tbsp cloves
3 – 4 cinnamon sticks
5 drops orange oil
5 drops thyme oil
Water
Pick up everything you need for this during your next trip to the store! Don't want to forget? Be sure to download the free Cozi app and add the supplies and instructions to your app! Just click the button below to add everything you need to your list.
You can get the Cozi app for free in the app store and also click here to learn more about how it can help you to organize your home and family!
How to Make Jar Candles
Want to see just how to make these fall candles? Follow along with the short video below.
Can't watch the video or missed some of the steps? Follow the instructions below.
DIY Jar Candles
Start with the jars of your choice.
Add the cloves and cinnamon sticks.
Slice one orange and then add to the jar.
Fill with water to threads of jar.
Drop in the orange and also thyme oil.
Stir.
Add in a floating candle and then light.
You have fall candles to add some scent to your home!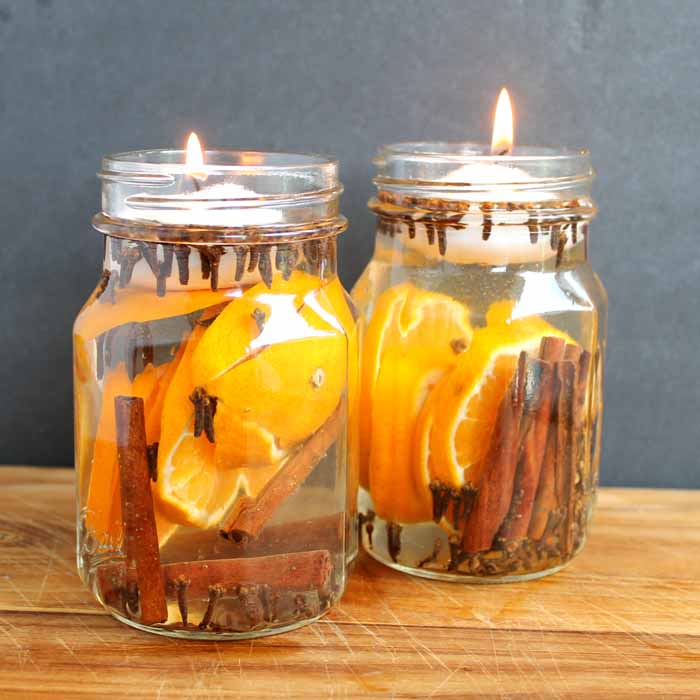 These lovely candles are perfect for fall. You will love both how they smell and how they look. Try the Ball Sharing Jars for a unique look or just add to some jars you have on hand. Either way, you are sure to love this all natural way to add some fall scents to your home. You might just need to make one of these fall candles for every room!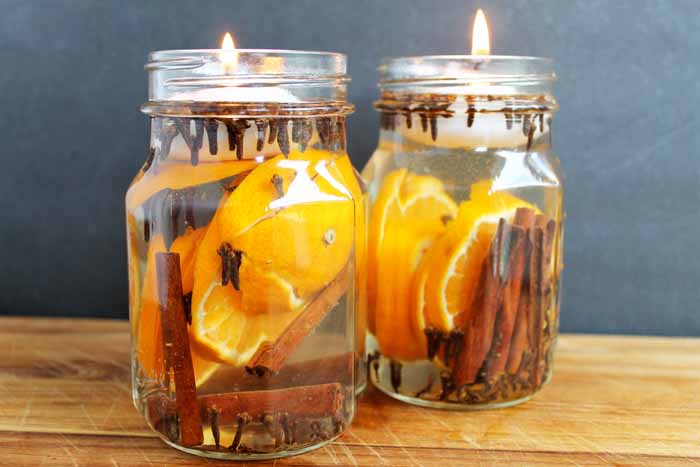 Now that you know how to make jar candles, you can change up this idea for any season! Add in fresh rosemary for the holidays or lemons for spring. There are so many ways to make your own candles right in your own home!
Love these fall candles and want more ideas? Try the links below!