Over the past few months, I have been infatuated with paper candle wraps! I have made a few different versions and I am going to combine them here in one post for y'all just in case you missed either of them. I am in love with this idea because it is so easy yet has a large impact on your home's decor. Don't you just love those kinds of projects? So let's make some DIY paper candle wraps TWO ways to add to your farmhouse fall decor!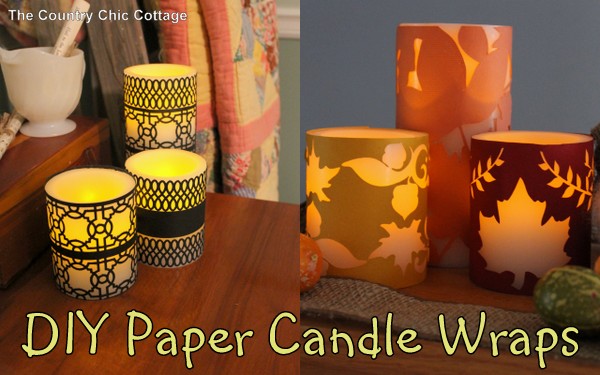 Supplies Needed to Make Paper Candle Wraps:
Some links below may be affiliate links which means that you do not pay anymore, however, a small commission will go to this site.
Punches or Cricut machine (NOTE: Both punches I used were Martha Stewart but any craft punch would work for this project. The all over punches are perfect for these wraps as you can punch anywhere on the page.)
6 inch Candle Sleeves (NOTE: These are real wax candle sleeves that your LED tea lights will just slip down into and they come in various sizes. You can also get battery-operated candles in this size.)
3 1/2 inch Candle Sleeves
Cardstock in the color of your choice
Double stick tape or spray adhesive
Please note that real candles are NOT recommended for this project!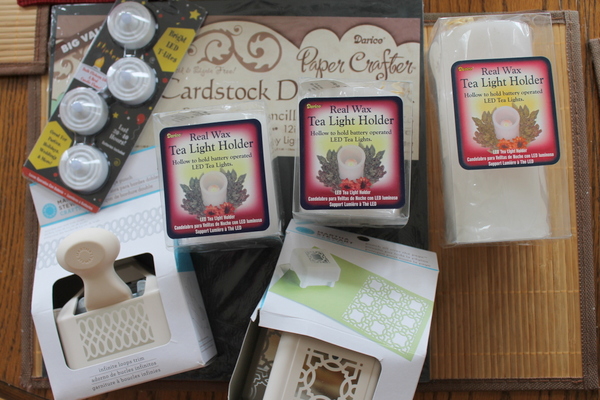 How to Make Wraps for Candles with Punches:
Cut your card stock to the height of your candle sleeve.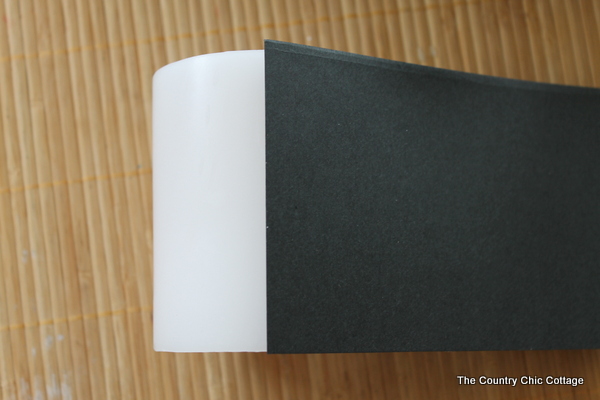 Then cut it to size with just a slight overlap where it will meet in the back.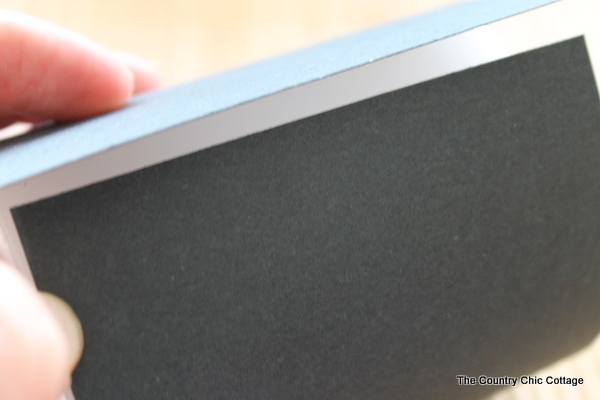 We will start with the punched version of the candle wraps. Use an edge punch down both edges of one wrap. Please note I left a small area on each end to use for the double-stick tape and so the punched piece would not detach.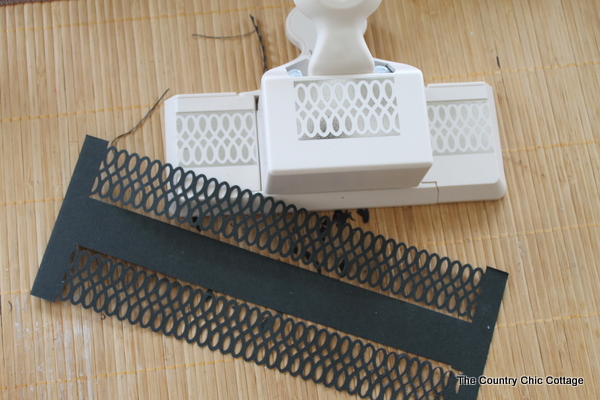 The version below uses the all over punch which is perfect for this project.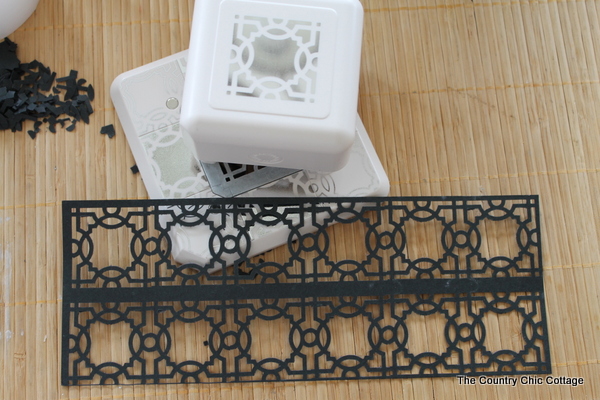 I also did another version that combined the two punches. These designs worked fine being held on the back with double sided tape. Here they are with the candles off.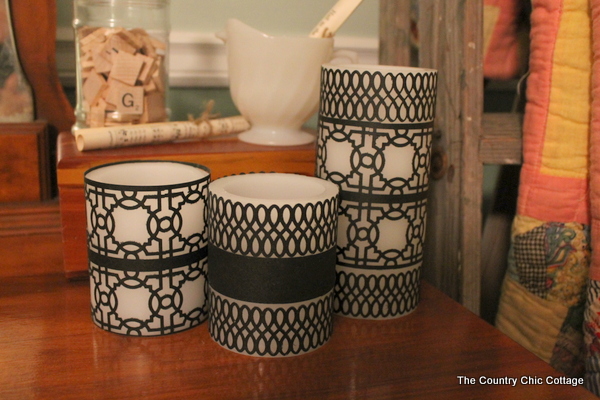 And with the candles on. I adore how the light comes through these wraps.
Just so you know the LED tea lights look so real inside these wax sleeves. Your guests will never know.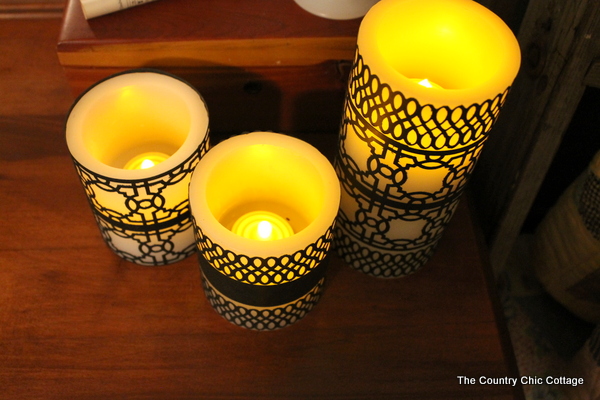 Make Cricut Candle Wraps:
Don't have any paper punches? If you have a Cricut this project is just as easy! I designed some fall wraps in Cricut Design Space and cut them out of card stock. I found that due to the way I laid out the designs, the wraps did not look as well with just the double sided tape. So for these, I used spray adhesive.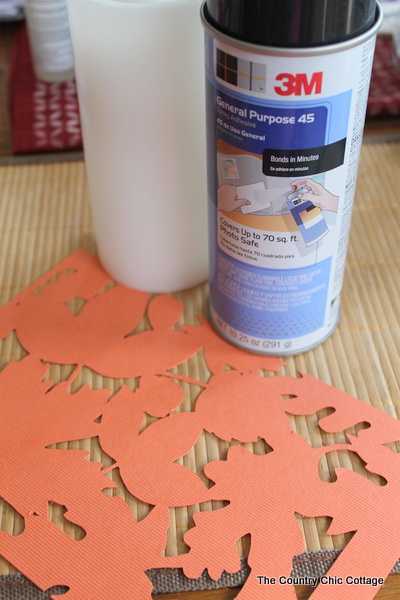 Just spray on a generous amount (please spray your paper OUTSIDE as this makes a mess).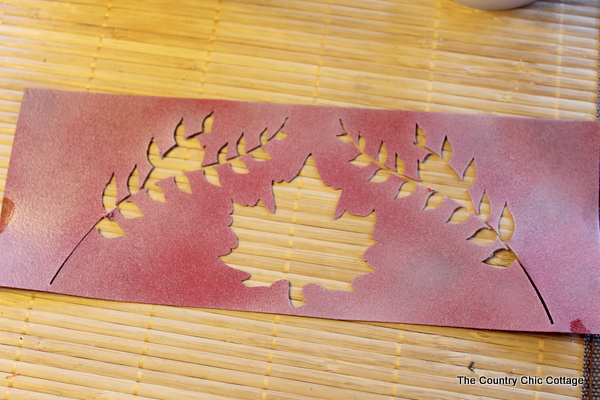 Lay your candle on the wrap.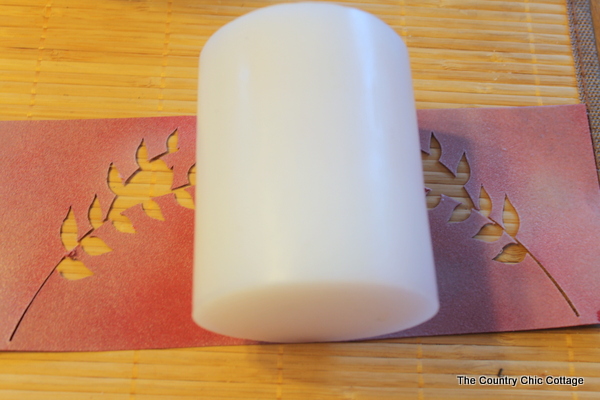 Then just roll to adhere.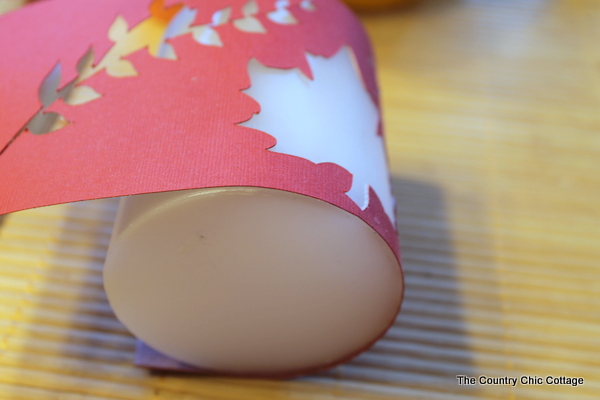 I made three of these as well all with different designs. Here are these wraps with the candles off.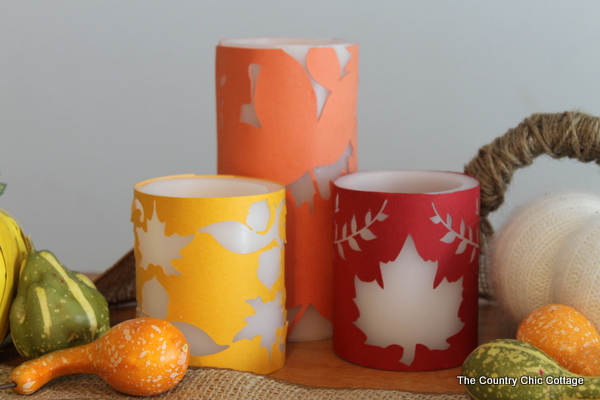 And then again with the candles on. Gorgeous how the light shines through, don't you think?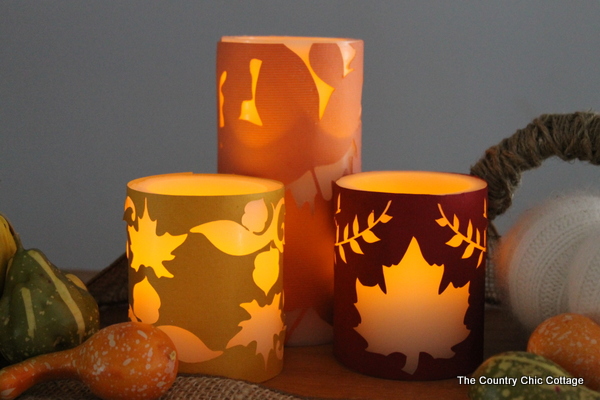 Y'all enjoy both of these paper candle wraps. I am thinking there might be a seasonal paper candle wrap post around here. The possibilities are endless!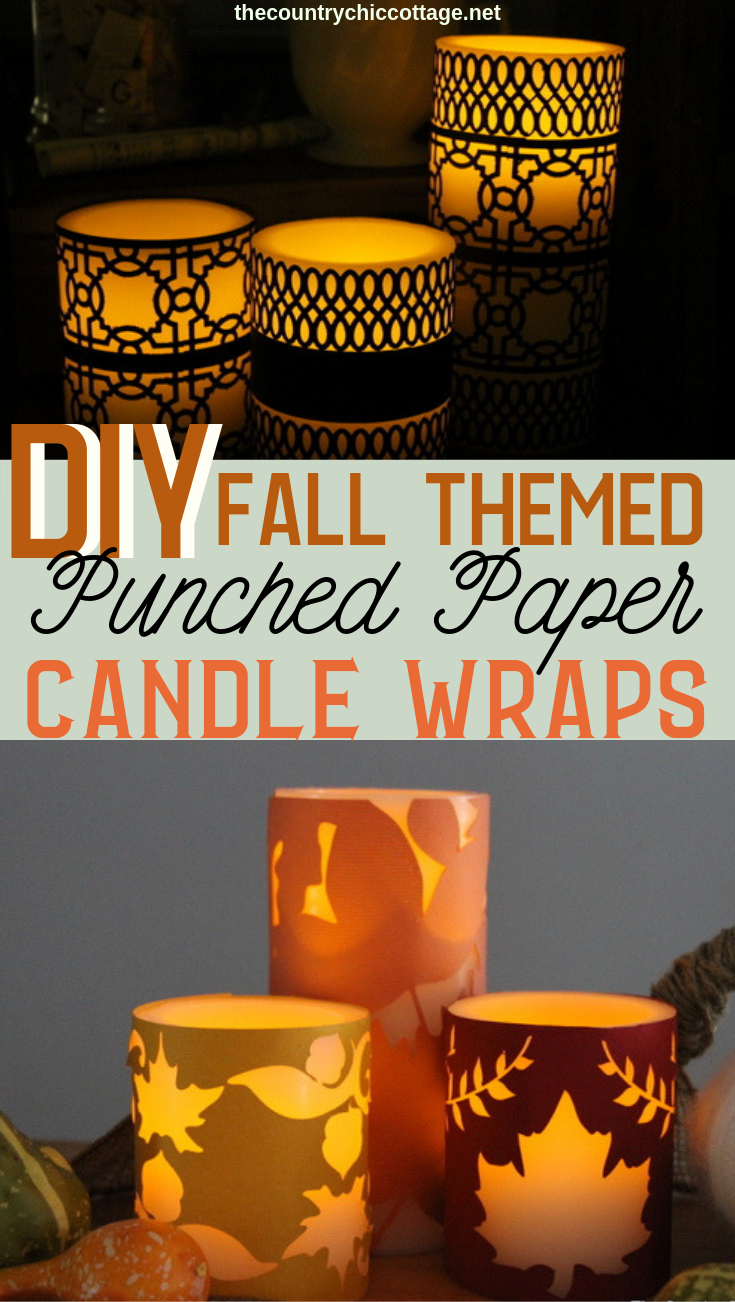 Love this fall craft idea and want more? Try the links below as well!
New to Cricut?
Sign up for our email list here to download the Beginner's Guide to Cricut Design Space for FREE today!
Sign up to get the guide emailed to you!