I have a quick and easy 5 minute craft today with my bradded pumpkins. If you are looking for something even the smallest of kids can do….this craft is for you! All week long around here we are doing quick and easy crafts for Halloween with the Craft Lightning super spooky edition. If you missed any of the fun, be sure to check out the features from day 1, day 2, day 3, day 4, and day 5. Also if you want a chance to be featured this week, be sure to link up your quick Halloween craft to our Craft Lightning linky party. Now get ready for the simplest pumpkin decorating tutorial you have possibly ever seen.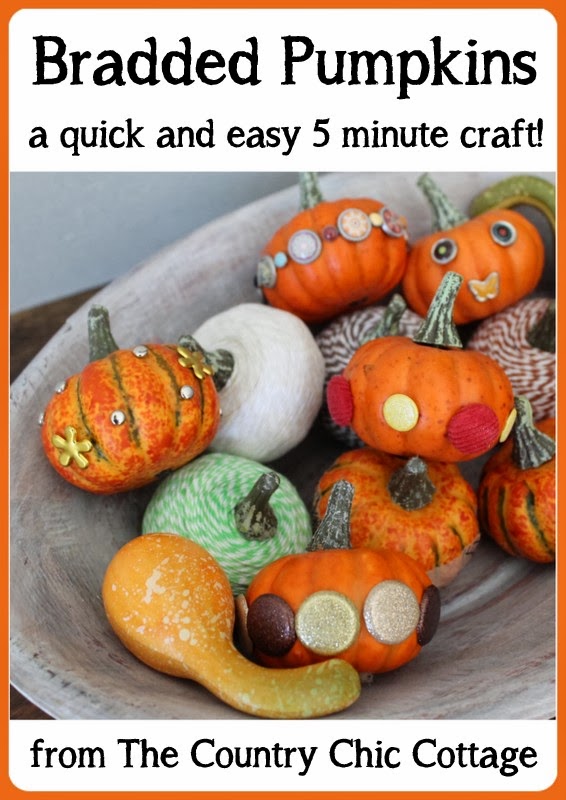 You will need some brads. I grabbed some from my stash along with some really fun ones from Buttons Galore and More as part of my designer status with them.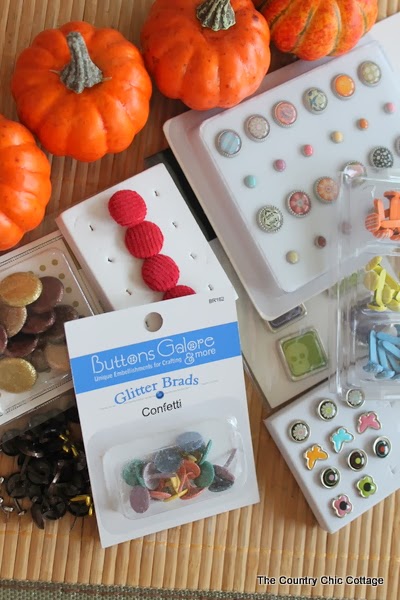 Then literally you just push them into the pumpkin. If you don't know what a brad is you can see that it has a nail like appearance in the photograph above. However brads are not sharp and can be used when crafting with kids. So they are perfect! I pressed them into fake pumpkins here but they will work on real ones as well. They are so easy to push in it is almost not like a craft at all! No glue is even required y'all.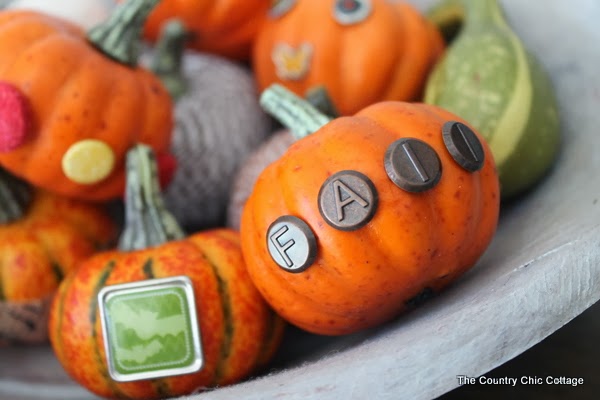 You can spell fall with these antique ABC brads like the picture above. Or grab some fabric and glitter covered brads for some pumpkins like the picture below.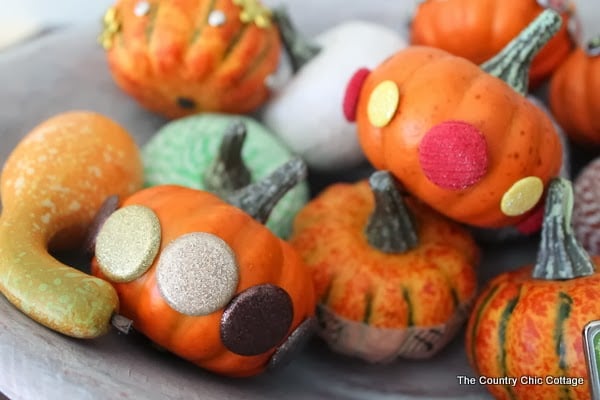 Maybe you don't like the brads all in a line? Just used them as dots all around your pumpkin. Below I used a combination of tiny jewel rounds and jewel flowers.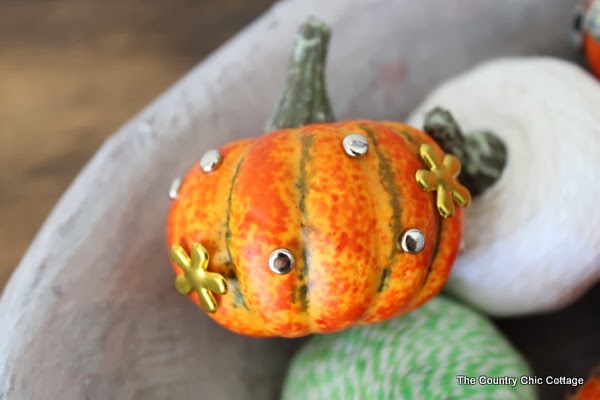 You can even get a little funky with your brads and use them to create a fun pumpkin face. What a fun way to "carve" a pumpkin without ever getting out a knife. The best part? I created all of these in less than 15 minutes. Such a quick and easy craft that there is no reason NOT to do it!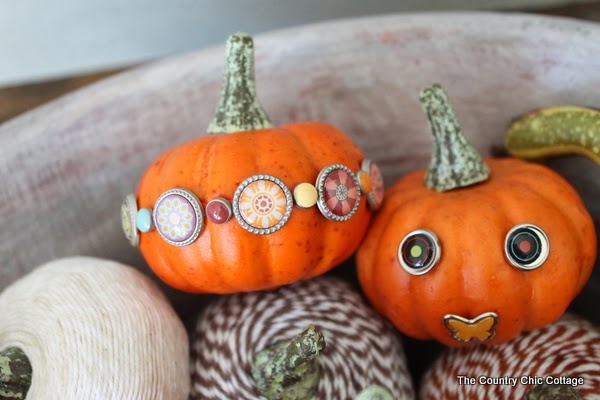 I am displaying mine in a bowl along with my baker's twine pumpkins. What a fun addition to your fall decor and all in just a few minutes time.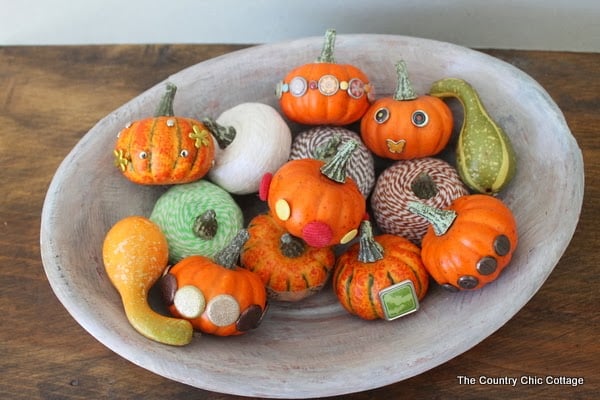 I hope you have enjoyed my bradded pumpkins and will come back all week for even more quick Halloween craft inspiration. Every morning I will have a quick craft for you and every afternoon I will have a set of features from around the web. Fun right? Don't miss it!
I am a member of the Buttons Galore and More design team where I am compensated for my use of their products. All projects and opinions are my own however.