Who doesn't love easy Halloween crafts? Creating something amazing in less time always puts a smile on my face! We gathered over 50 craft ideas for Halloween that are each under 15 minutes to make. See you do have time to craft! Carve out 15 minutes and grab one of the craft tutorials below to make your own Halloween decor, favor bags, wearables, and so much more. You will love making your own Halloween decorations and even gifts to give to friends and family.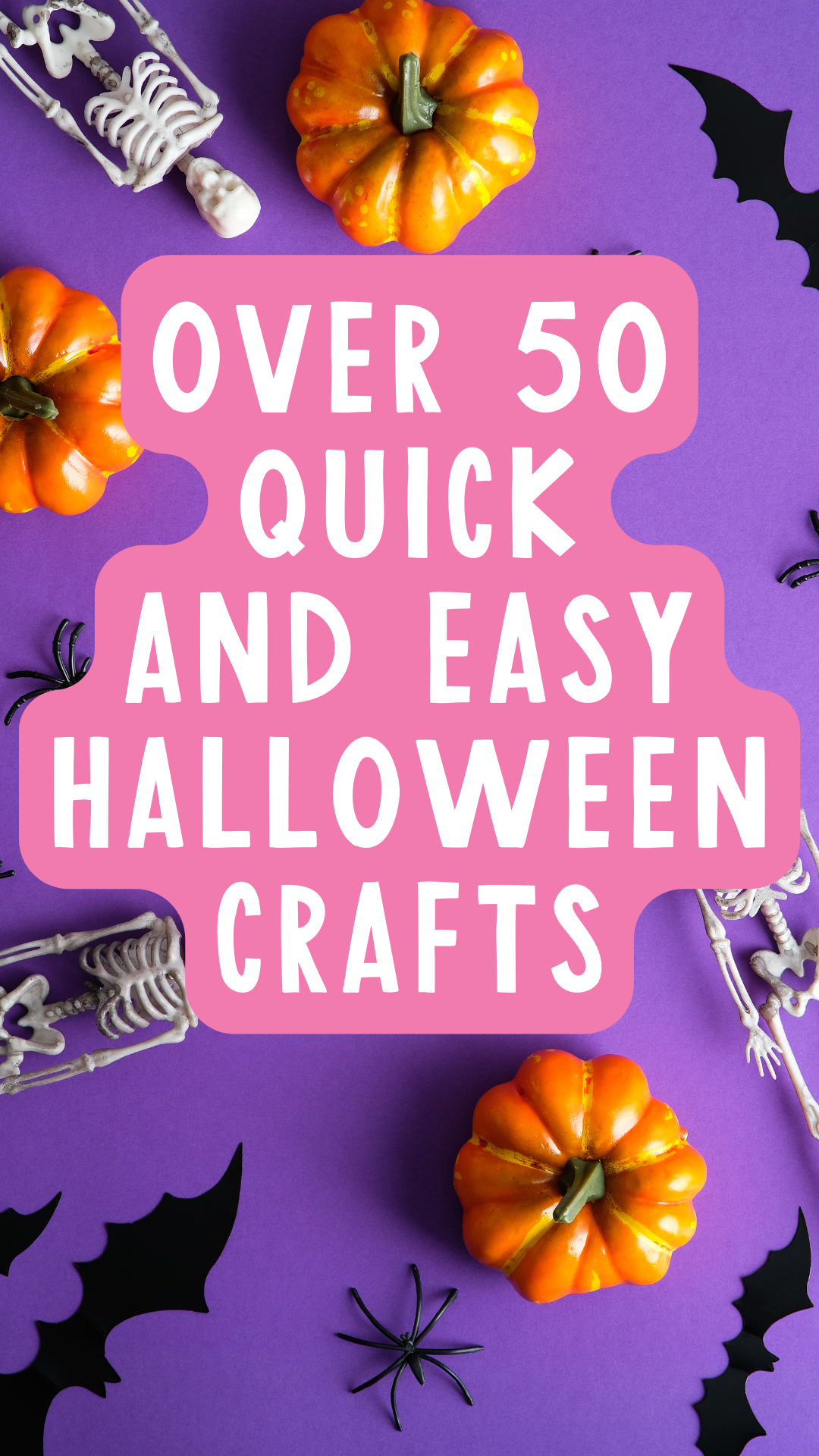 Craft Ideas for Halloween
If you have a few minutes, be sure to give some of these crafts a try this fall. You might also enjoy our quick and easy crafts Pinterest board for even more inspiration. Now, find a craft idea you love below and pin or print it to make later.
You can paint flower pots for Halloween in minutes and use various things to decorate them like any character you would like.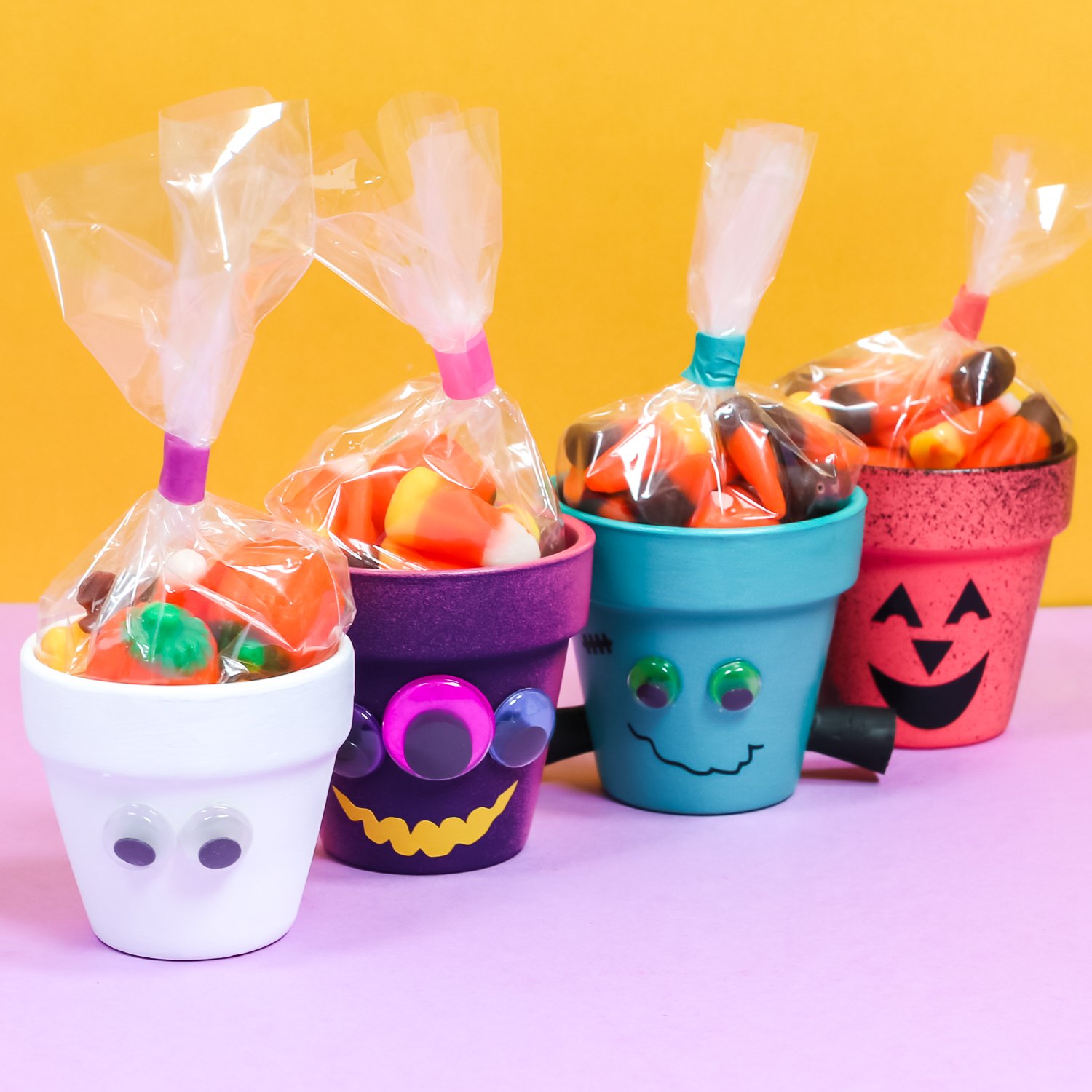 Got a sublimation printer? Use it to make a cute shirt with a Halloween theme in minutes!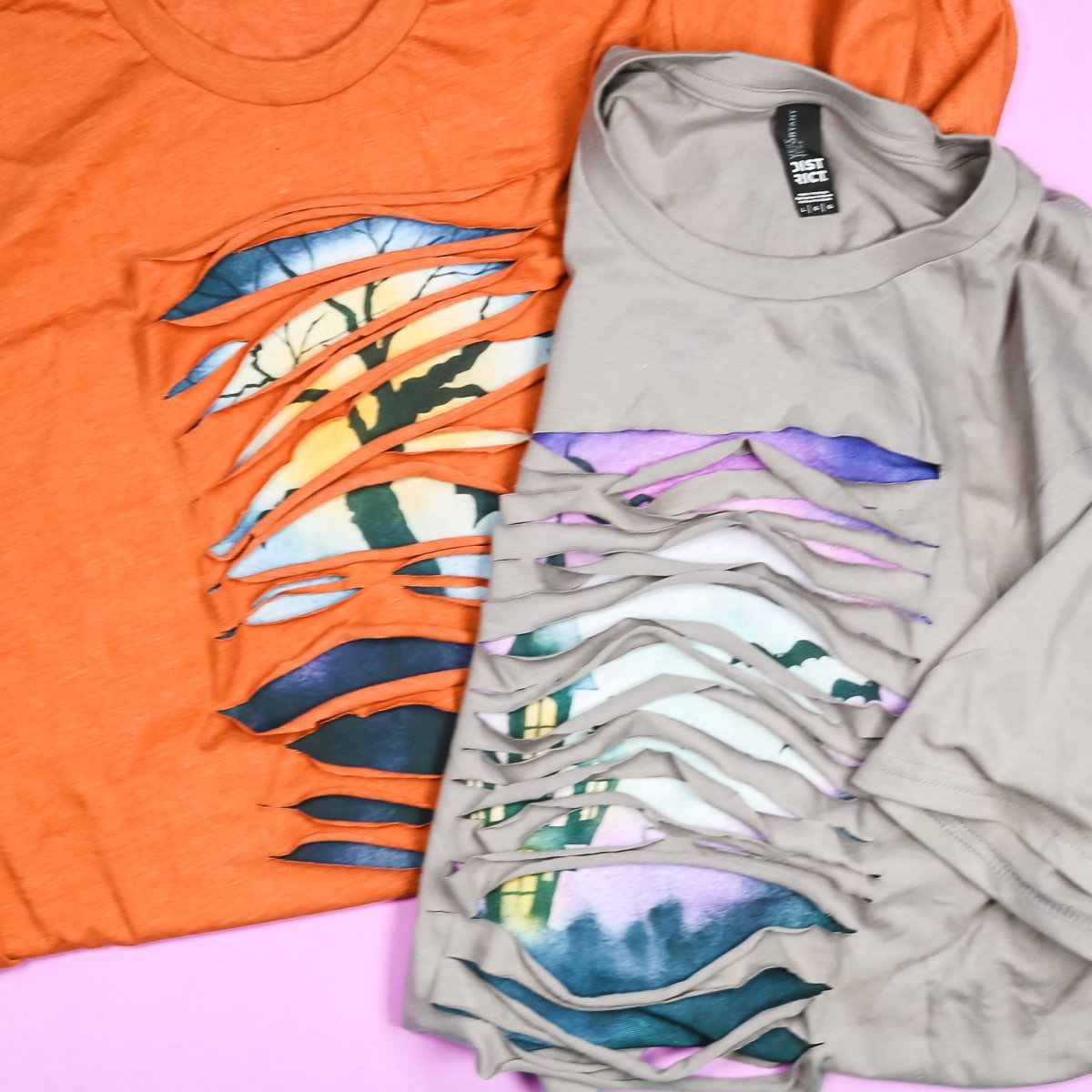 Cut HTV with your Cricut machine and add it to the front of a plain tote bag. You can then send the kids out trick-or-treating in style!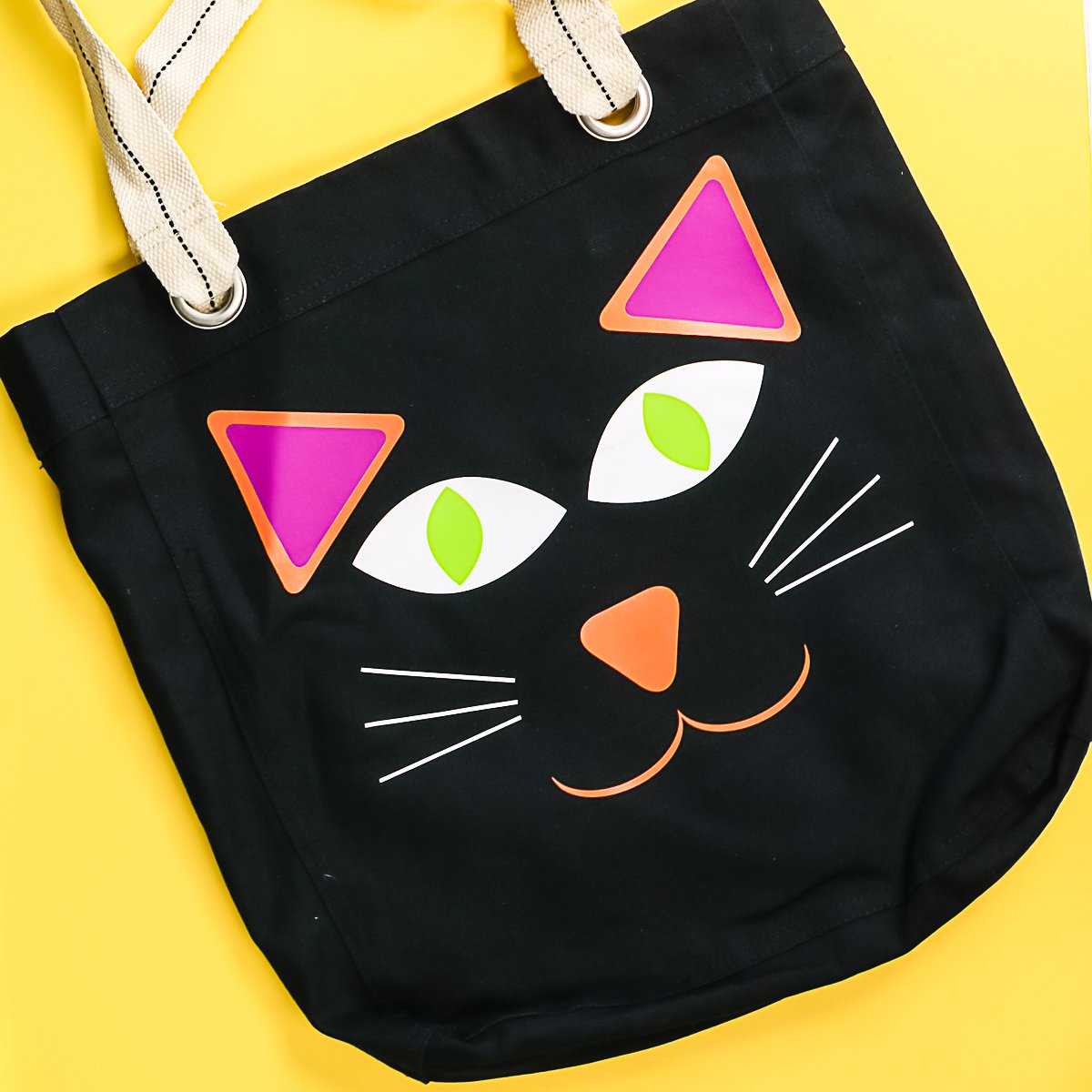 Use your Cricut machine to cut paper and add to the top of plain mason jars for a treat your little ones will love!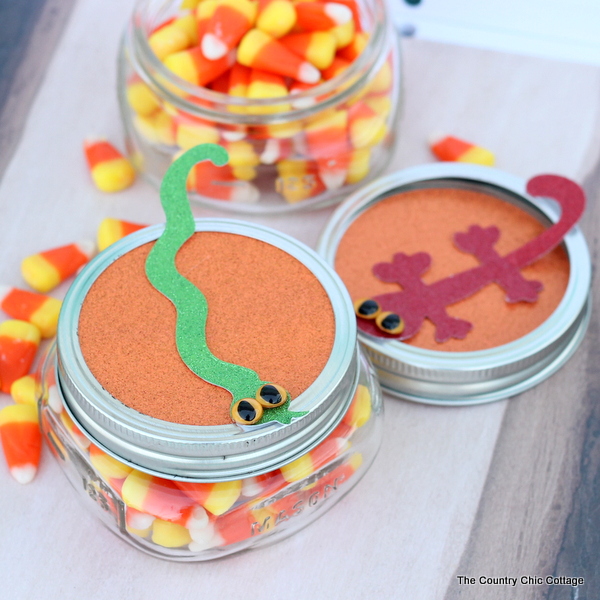 It doesn't get easier than crafting with duct tape! There are two treat bag ideas on this post that you can make with a little duct tape and some zipper bags from your kitchen.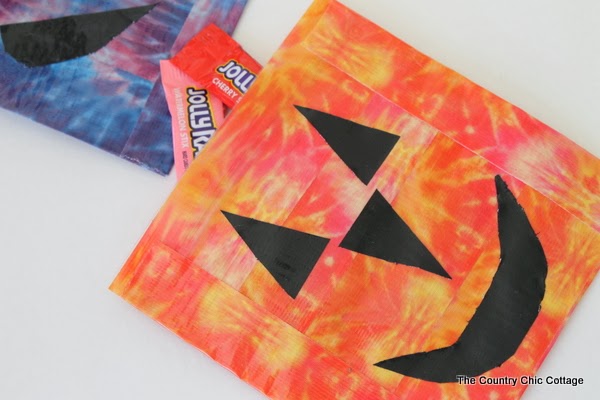 You can make these mugs in minutes then serve up your coffee or fill with treats for a neighbor.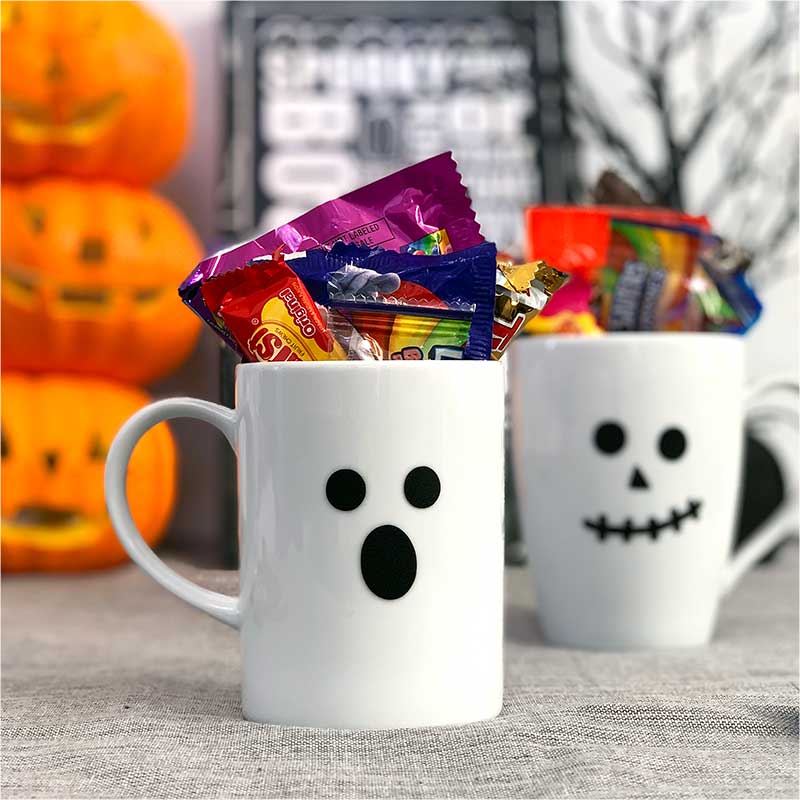 This is one of those Halloween crafts that do double duty! Make the monster cookie kits then let the kids craft away at decorating their own cookies.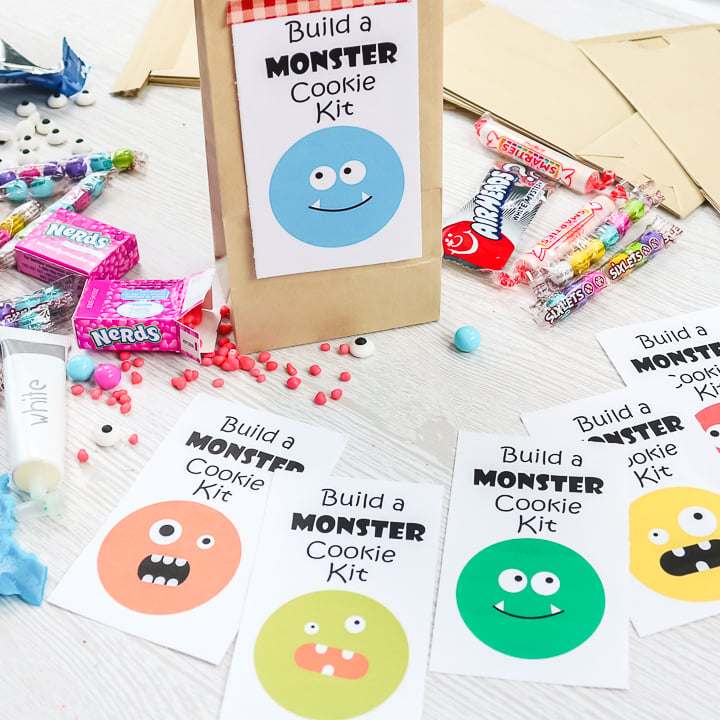 Print these Halloween labels for free then add them to bottles and more for a spooky addition to your home.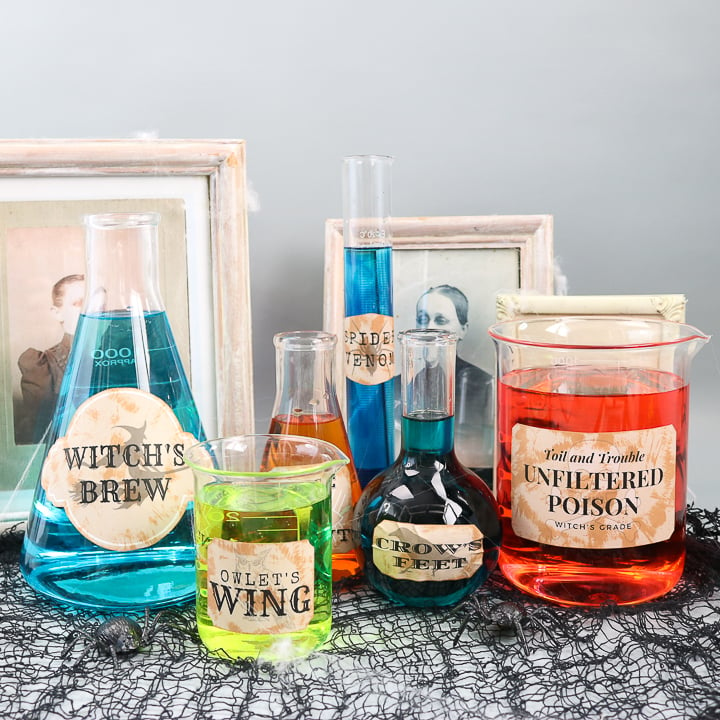 Pumpkin Cupcake Topper
Serving up cupcakes at your Halloween party? Add these cute paper pumpkins to the top!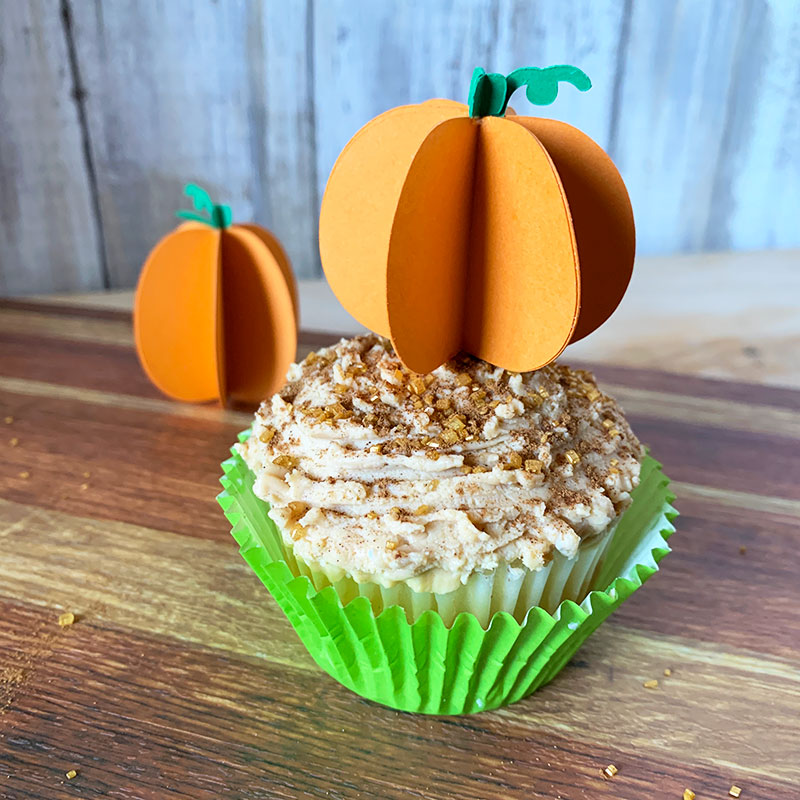 Want something a bit more rustic? Use burlap to create these cute scarecrow Halloween treat bags in minutes!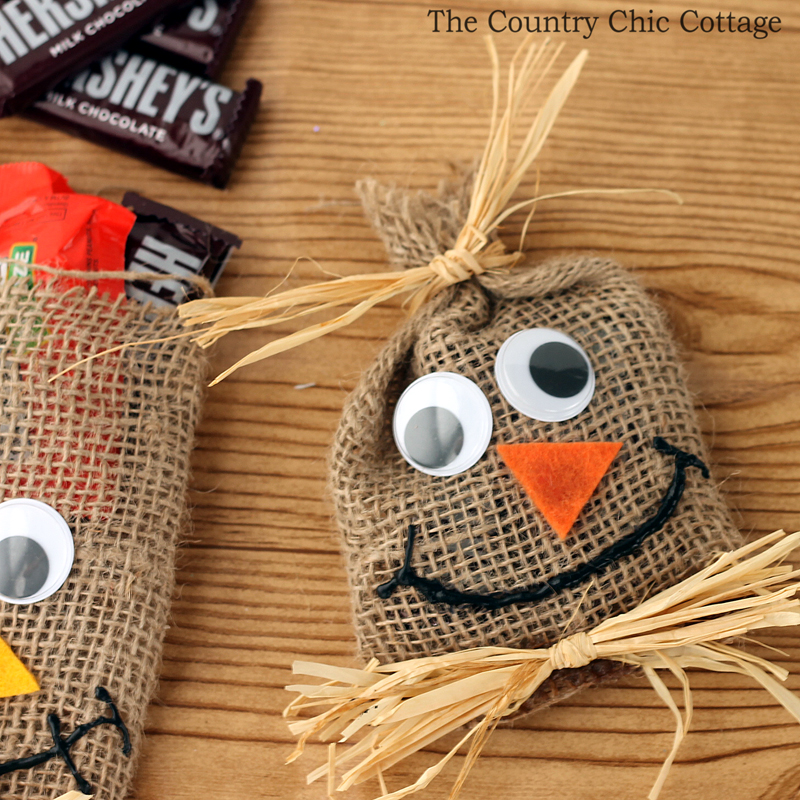 Print a Halloween cootie catcher then fold it right at home for hours of fun.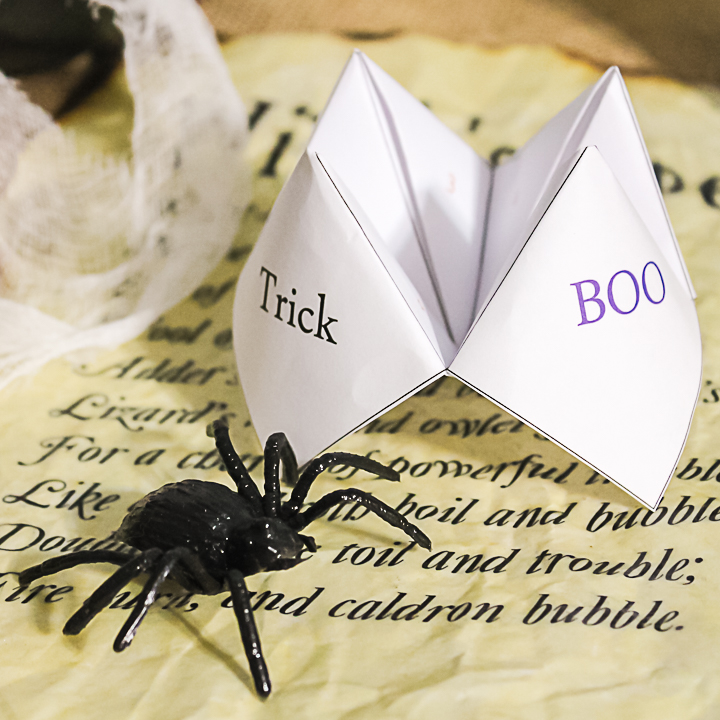 You can make this cute candy bucket in minutes and scare all of those trick-or-treaters.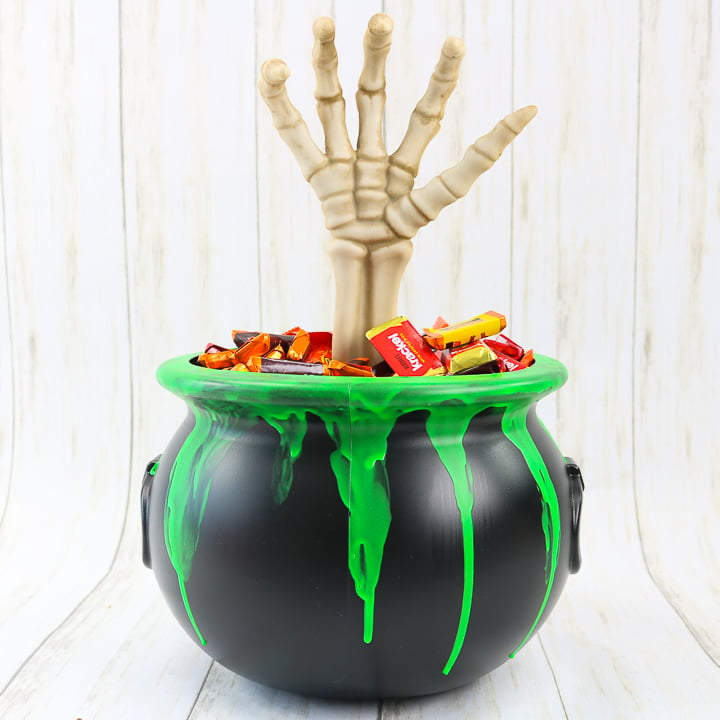 This easy-to-make snack jar is perfect for gift giving this Halloween.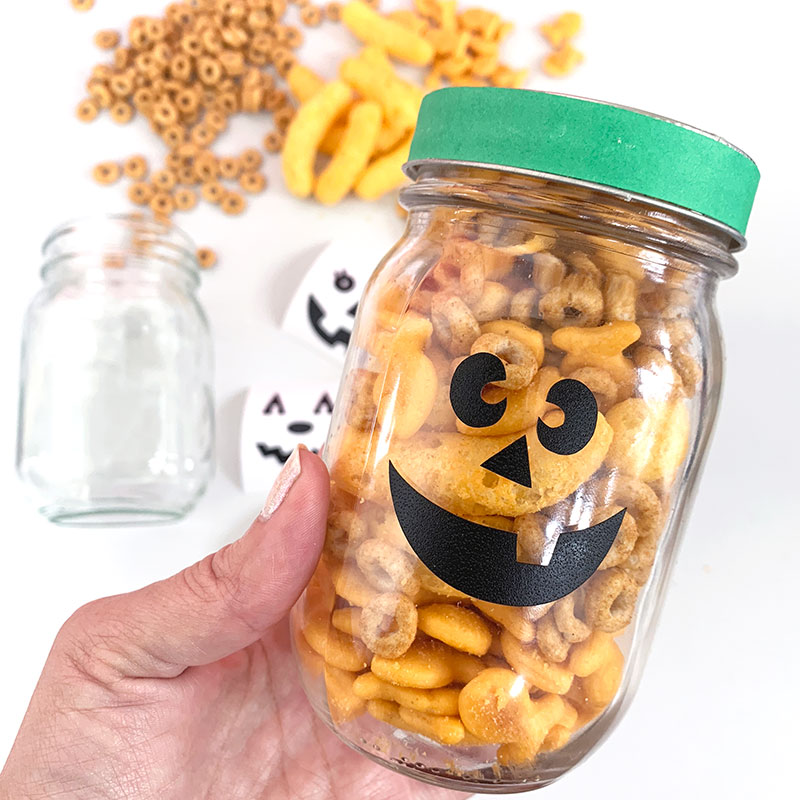 Turn glass gems into cute pumpkin magnets in minutes.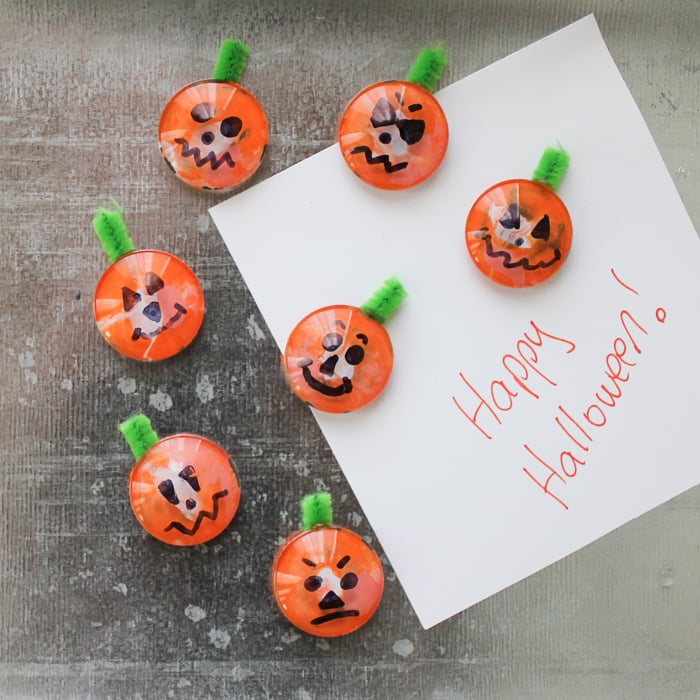 Use your Cricut to make these cute Halloween bottle labels and use them to add some fright to any Halloween get-together.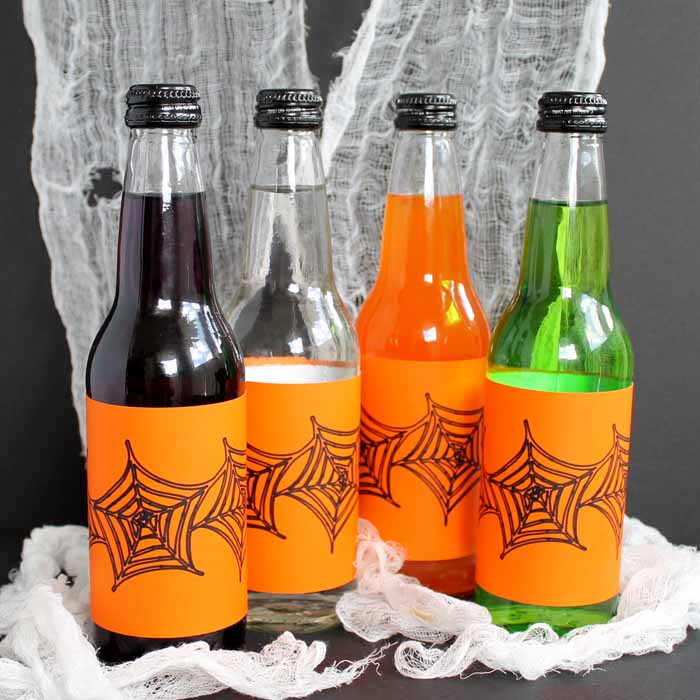 Make these cute potion jars in minutes for your Halloween decor.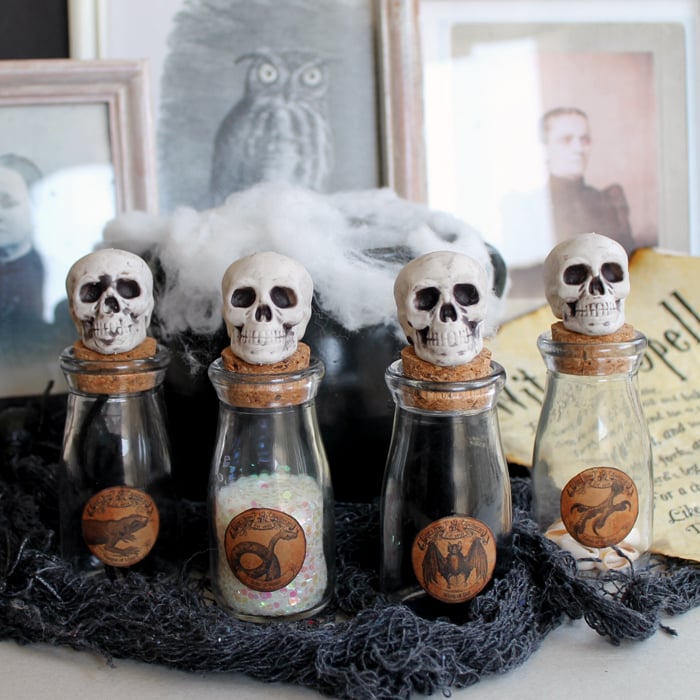 Give the kids a treat that is NOT candy with this fun slime that looks like a pumpkin!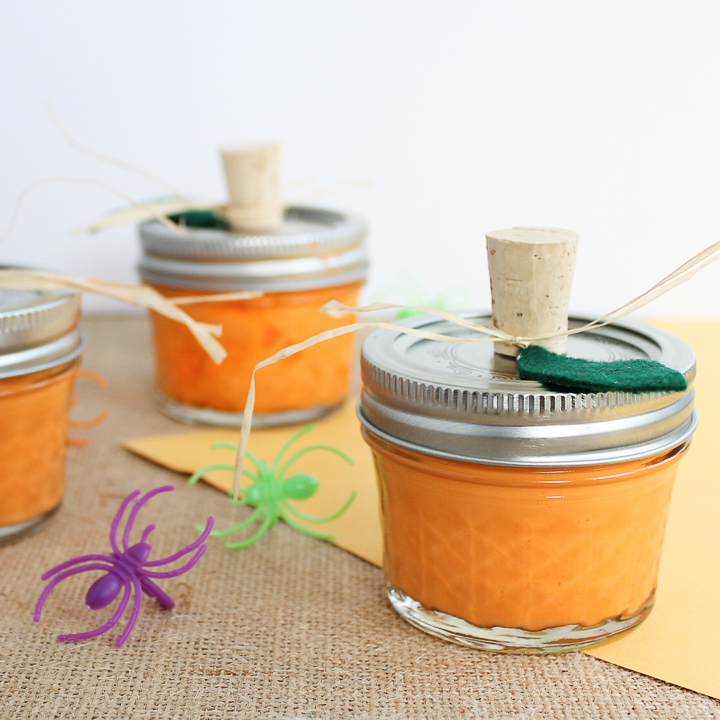 This quick and easy wreath idea is the perfect way to welcome trick-or-treaters to your home!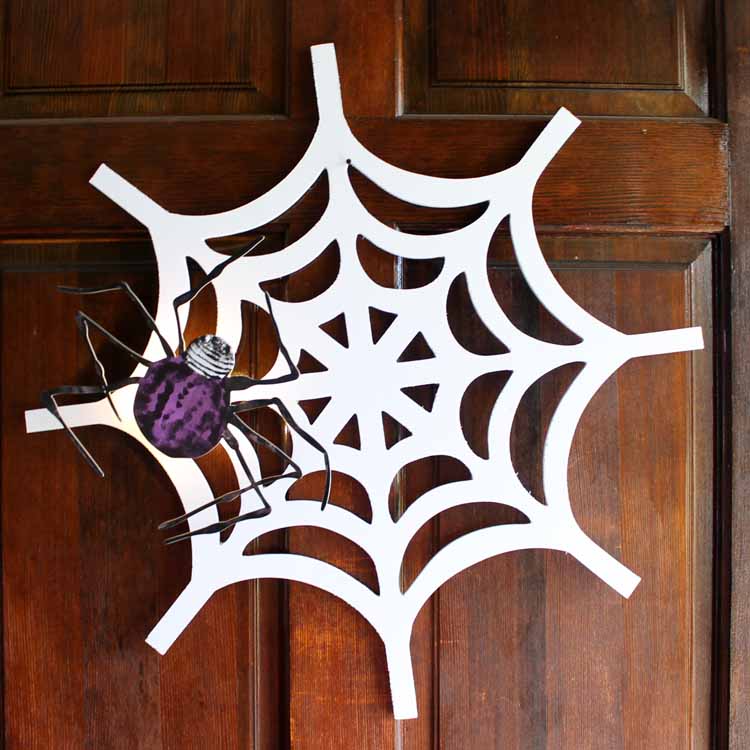 Have some log slices? Why not turn them into this farmhouse decor idea for Halloween!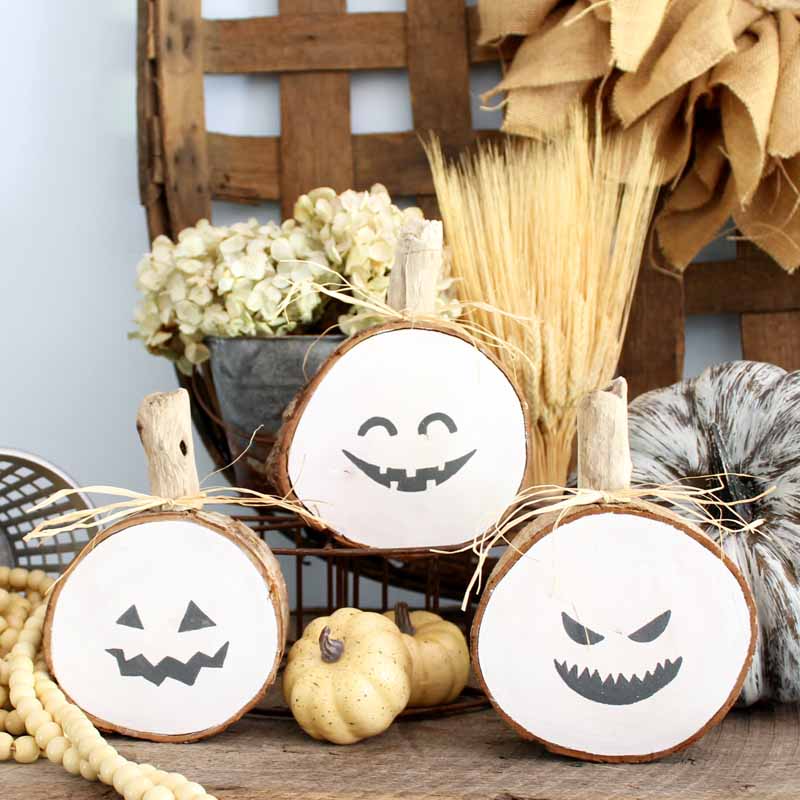 Craft ideas for Halloween don't get much easier than this! Use felt to make some Halloween bags that any child will love.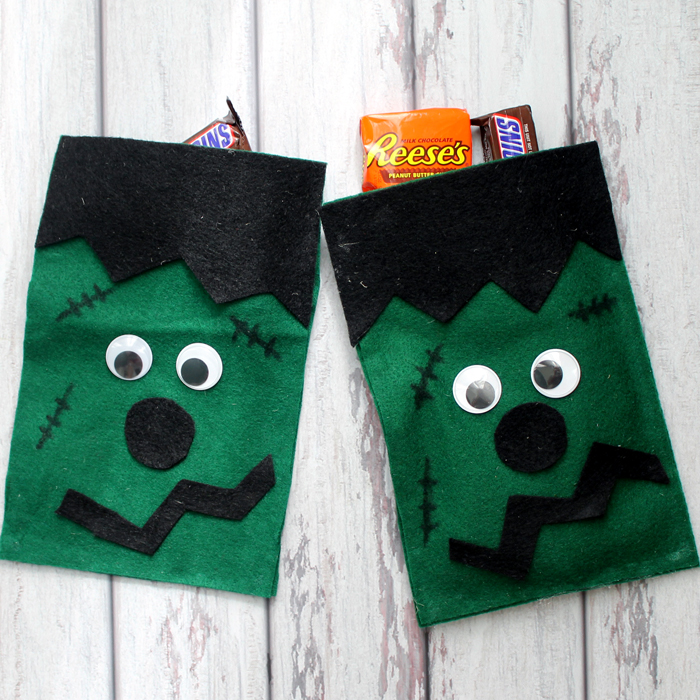 Make this ghost in a jar for Halloween then put it on your mantel or shelf.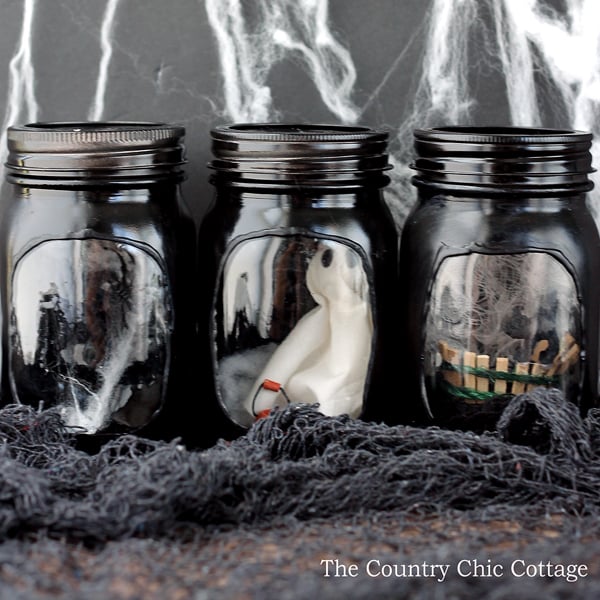 These Halloween lanterns will look great in your home indoors or out.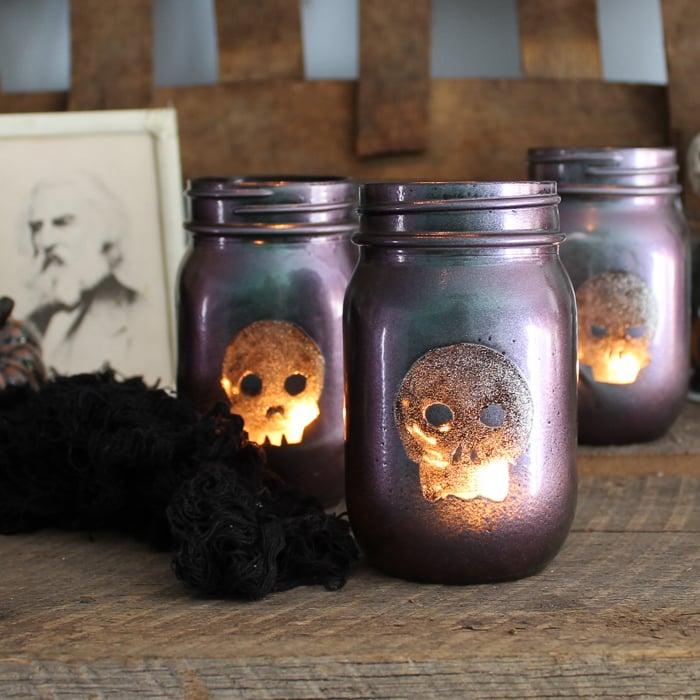 Cut fabric on your Cricut machine and apply it to the front of a tote bag in minutes!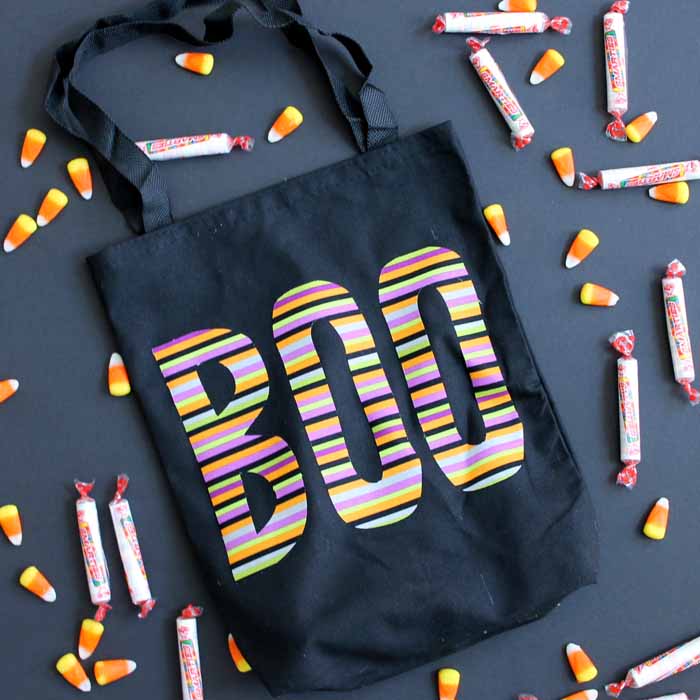 Who doesn't love a cute pair of witch legs? Add them to your favorite treats for something all the little ones will love!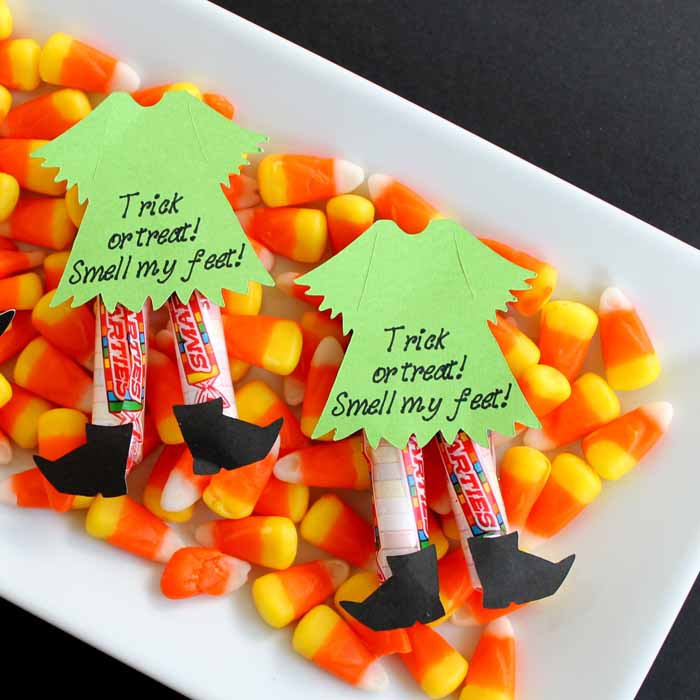 Use an air brush or even fabric spray paint to make this cute and spooky shirt for Fall!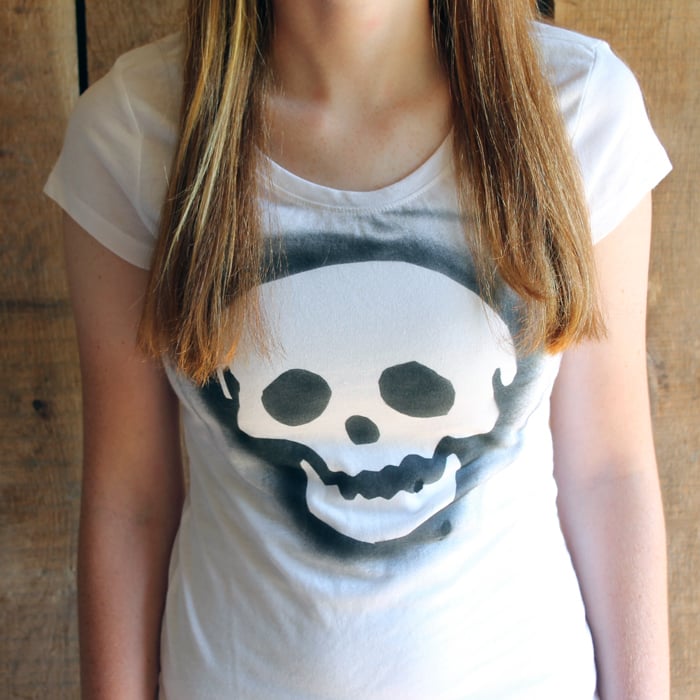 Easy Halloween crafts like this one will make your treats even more special! Paint some bags to look like candy corn in minutes!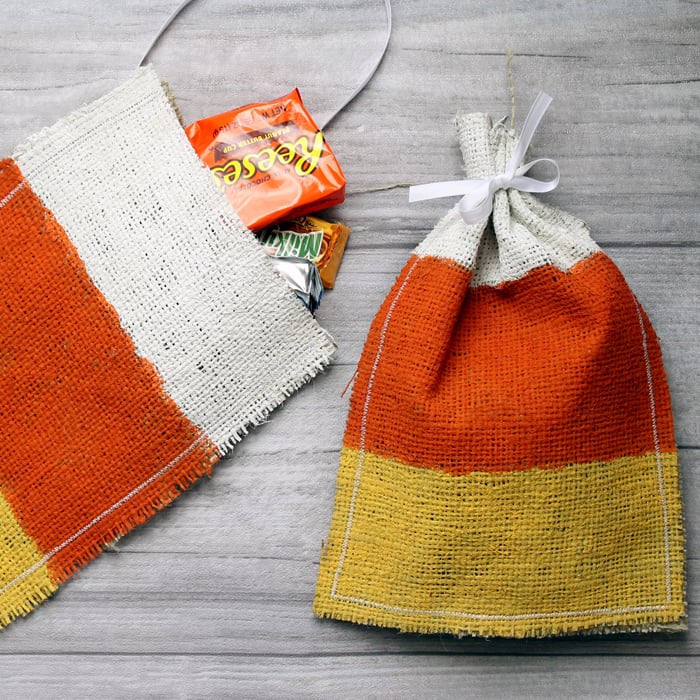 My favorite craft ideas for Halloween are spooky wreaths and this monster wreath can be made in minutes!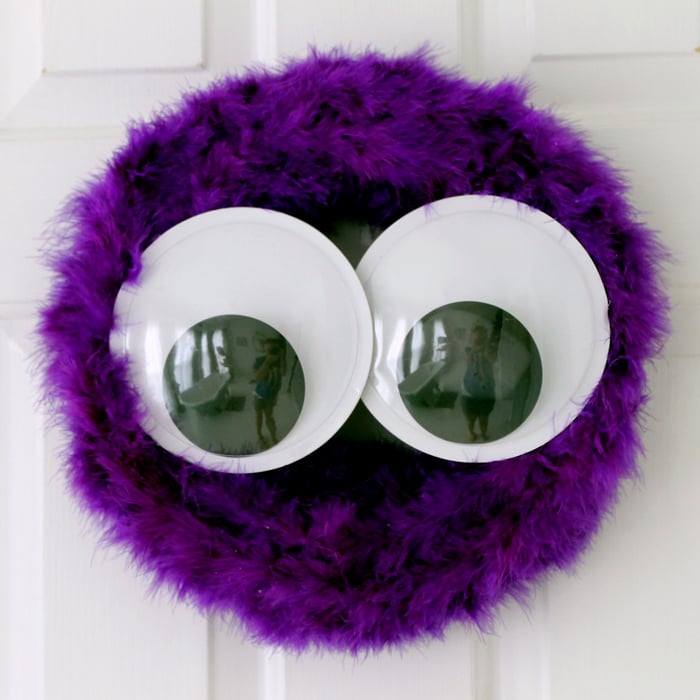 Yes you can even make popcorn a bit spooky with these easy-to-make treat bags!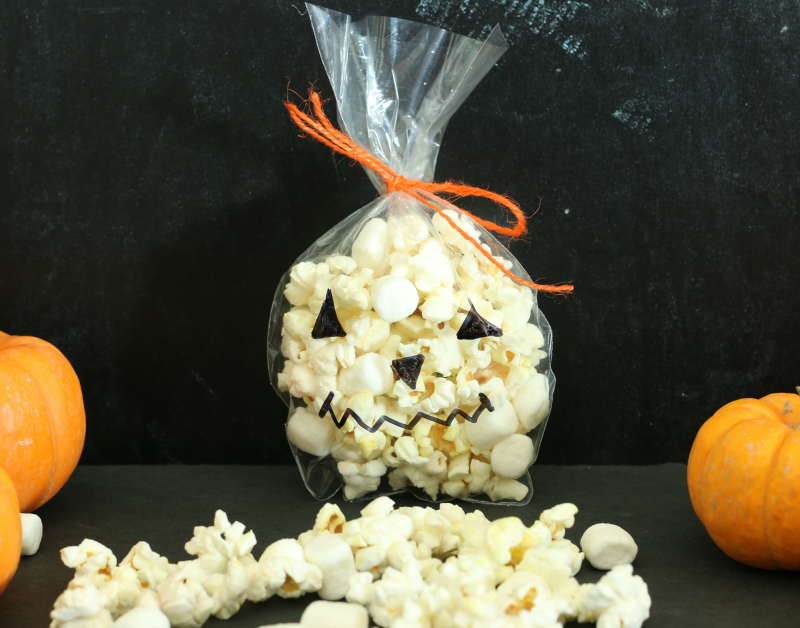 Light up the night with some ghost jars added to solar lights!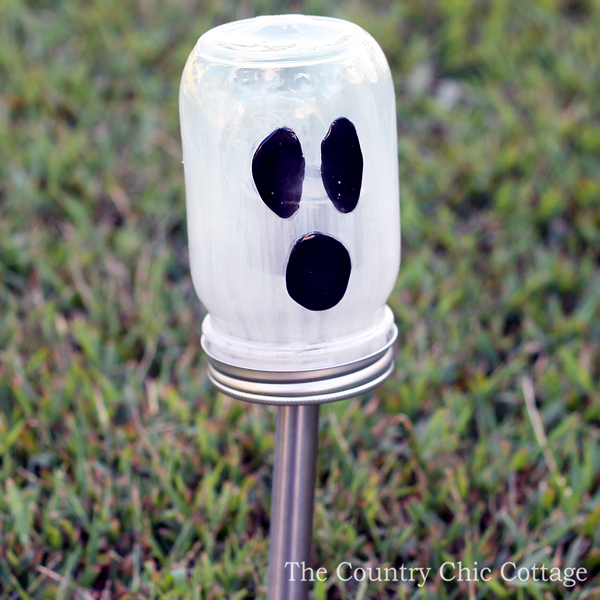 Use brads to decorate pumpkins in minutes with this easy idea. They are not just for paper crafts anymore!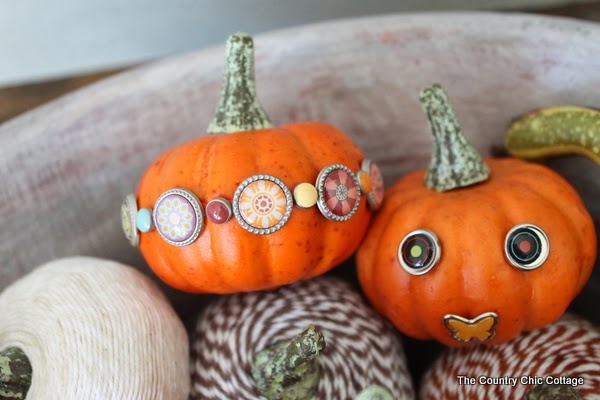 Print these cute Halloween popcorn boxes for free then fill with any Halloween snack mix. Easy, cute, and the kids will love them!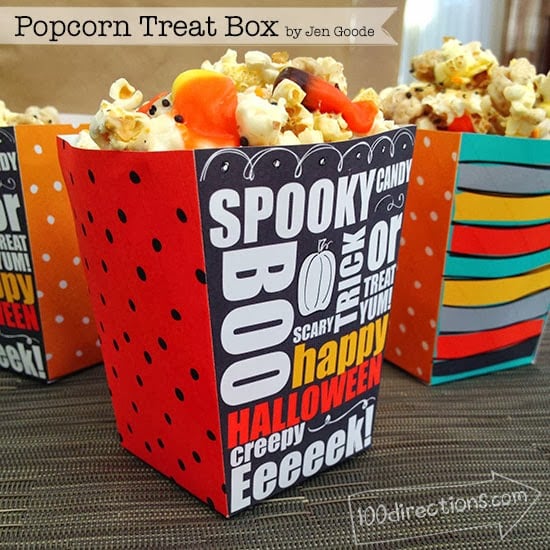 Add a bony hand to a vase in minutes. This elegant-looking vase will look great on your mantel or in the center of your table.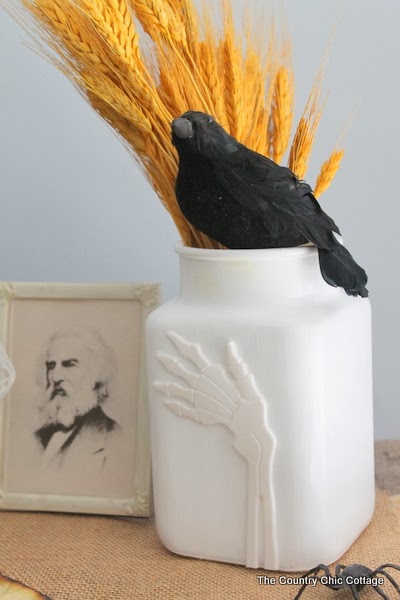 This easy idea for turning donut holes into cake pops literally takes 5 minutes and you don't have to turn on the oven.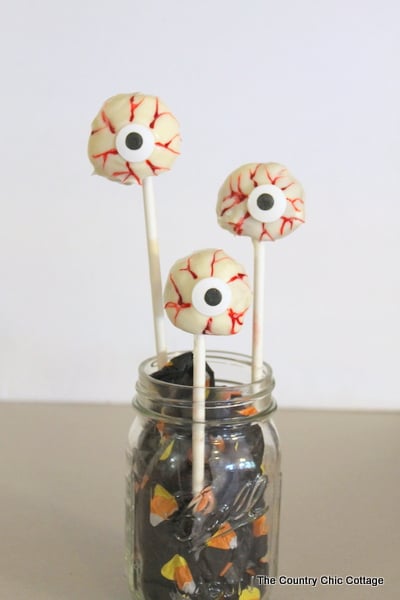 Make a cute floral headband in Halloween colors in just 10 minutes.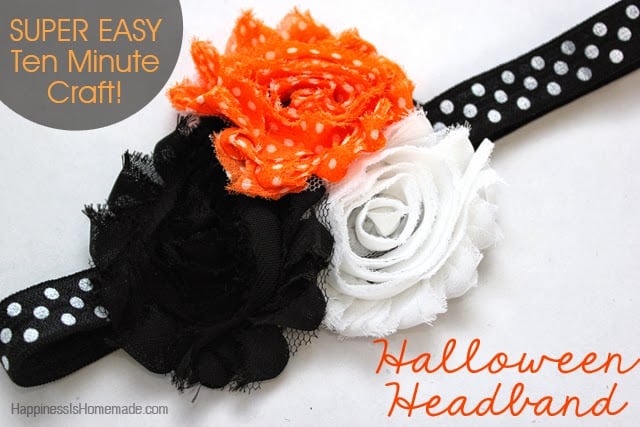 Use a stencil to make a cute shirt that is perfect for all ages.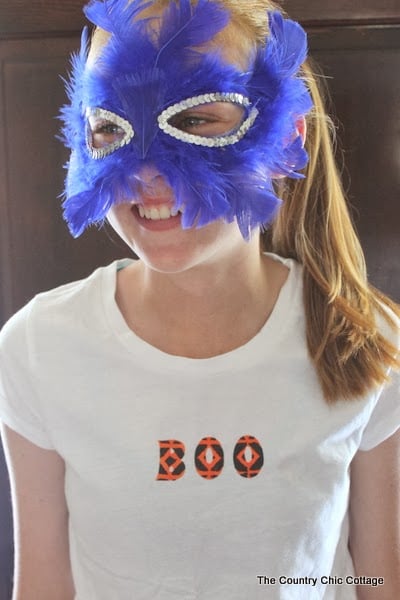 You can make these jars in less than 5 minutes to add to your Halloween party decor!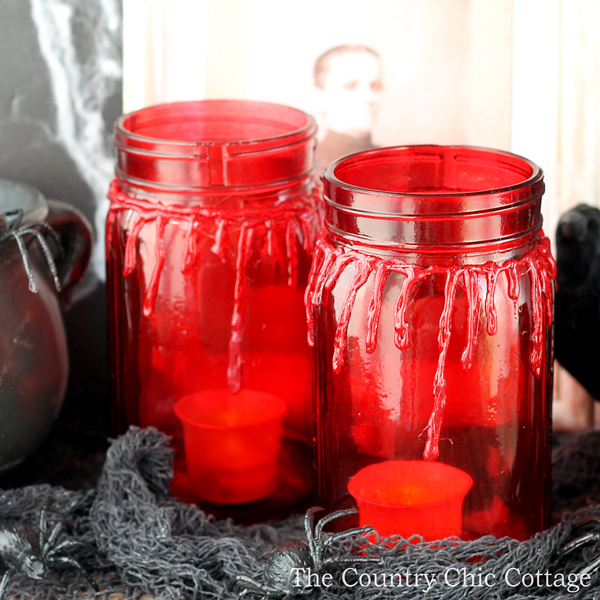 Cut spider decals with your Cricut and add them to surfaces around your home! This is one idea that is sure to frighten your guests!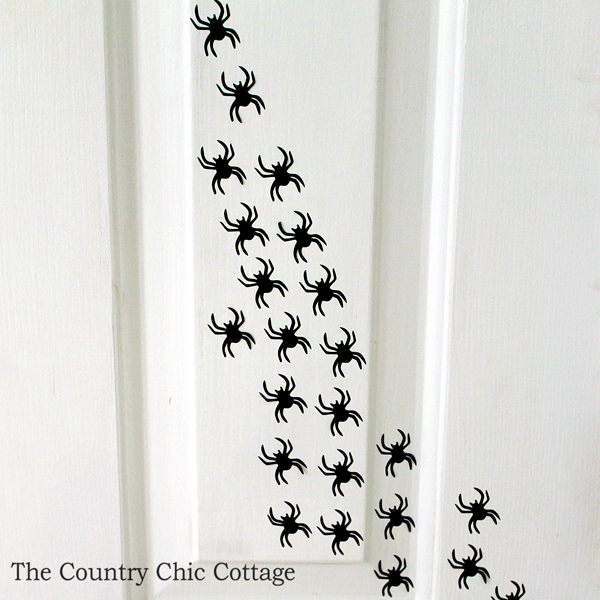 Grab these free printable eyes to make cupcake toppers or any number of craft ideas for Halloween!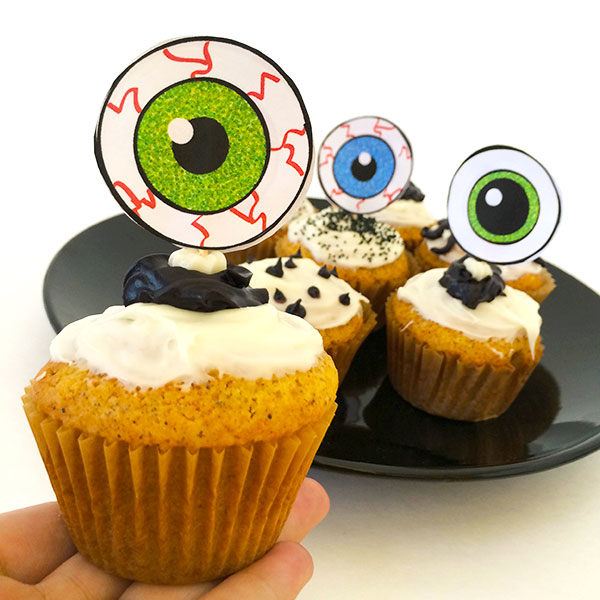 Add some spooky spiderwebs to your window that glow in the dark! The best part is that these easy Halloween crafts can be made in minutes!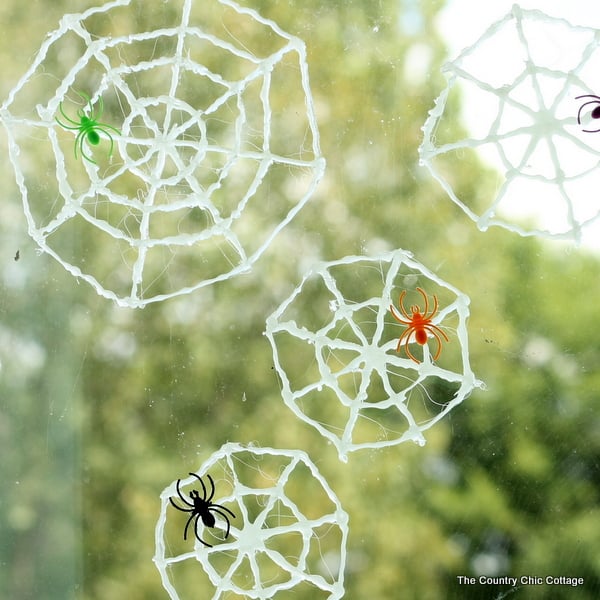 Even if you don't like to eat candy corn, you can't deny it makes some adorable Halloween decorations! That is no exception on this cute wreath idea!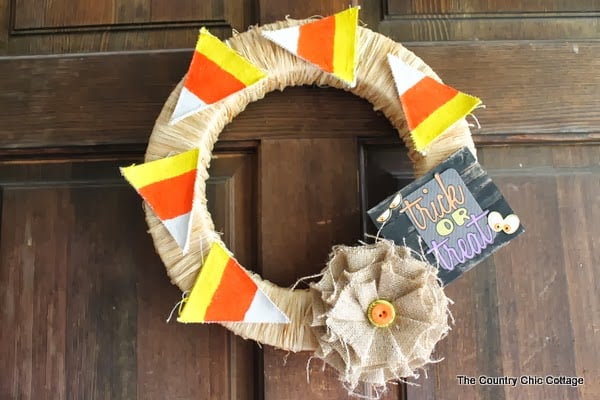 Get inspired by MacBeth and make your own Halloween decor with this free printable!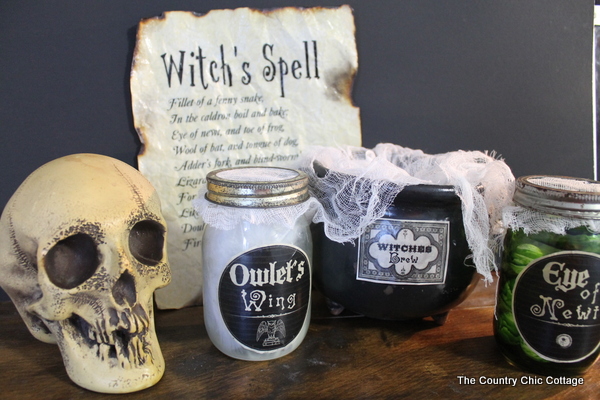 Add any shape to a pumpkin with some decoupage and this tutorial.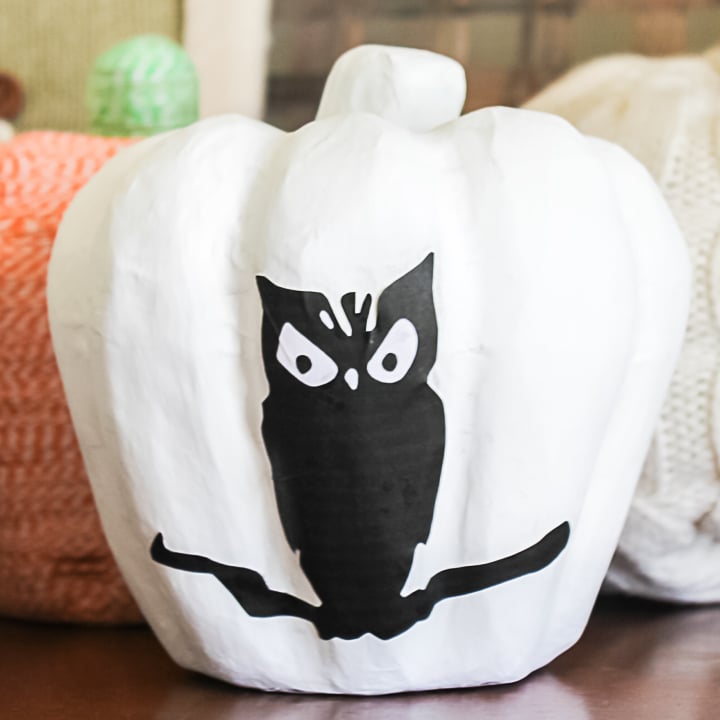 Add a skull cut out to any vase and spray paint for a spooky addition to your Halloween mantel.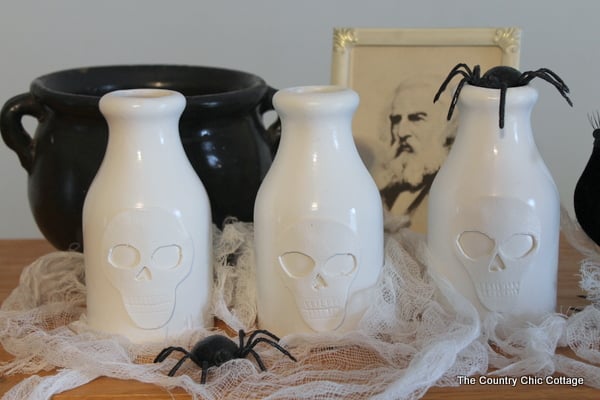 Google eyes are probably my favorite way to decorate for Halloween! Add them to a wreath and you have a spooky addition to your home!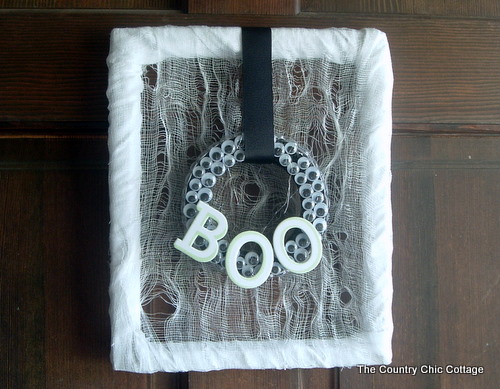 Make these cute paper bags with any Cricut machine then fill them with treats!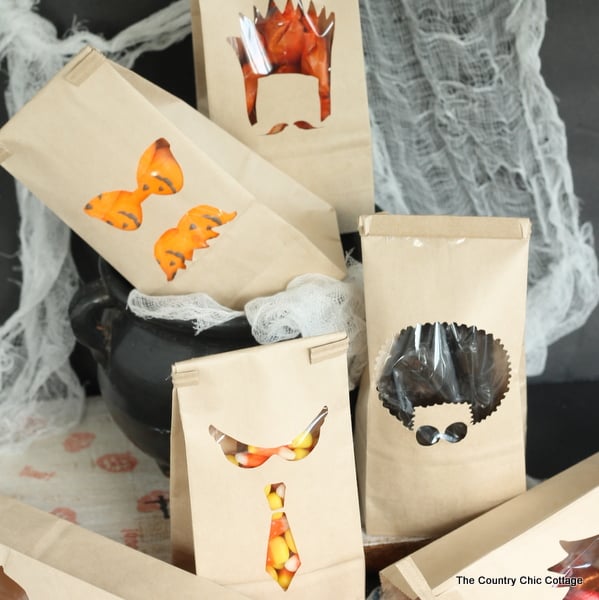 You can fill up any popcorn box with Halloween treats but it is even better when you decorate it!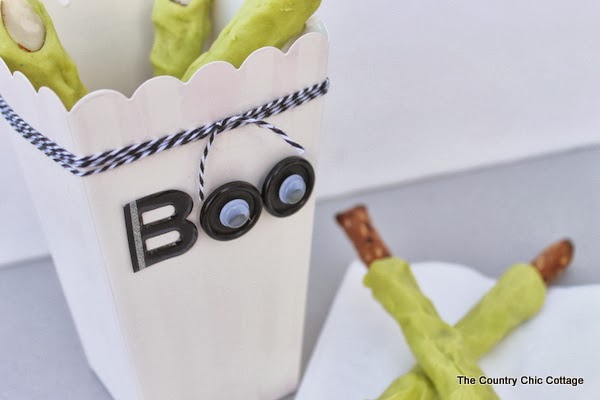 Spook up your decor inside and out by making this mummy ghost!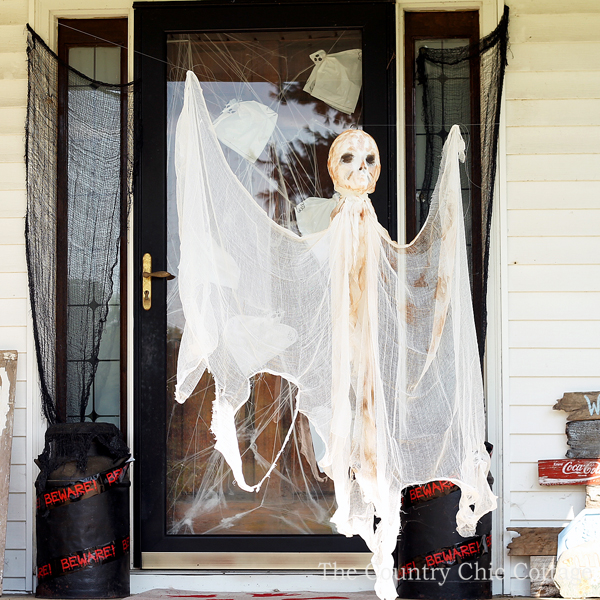 Grab your dollar store supplies and make these inexpensive Halloween gift bags for any party!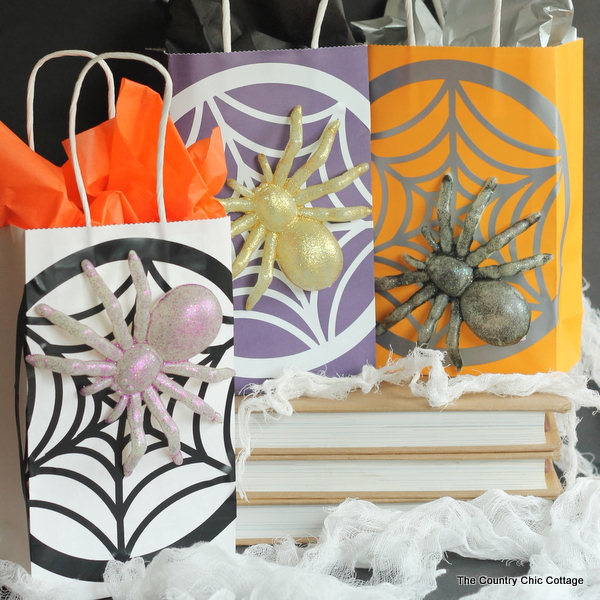 Turn plain cardstock into something to light up your walkway on Halloween night!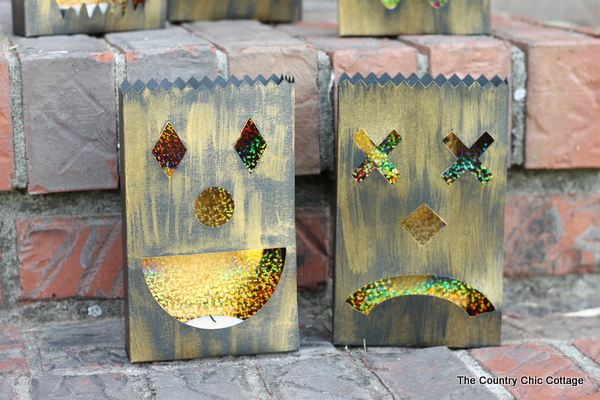 Share with your neighbors by making these cute Halloween boo bags!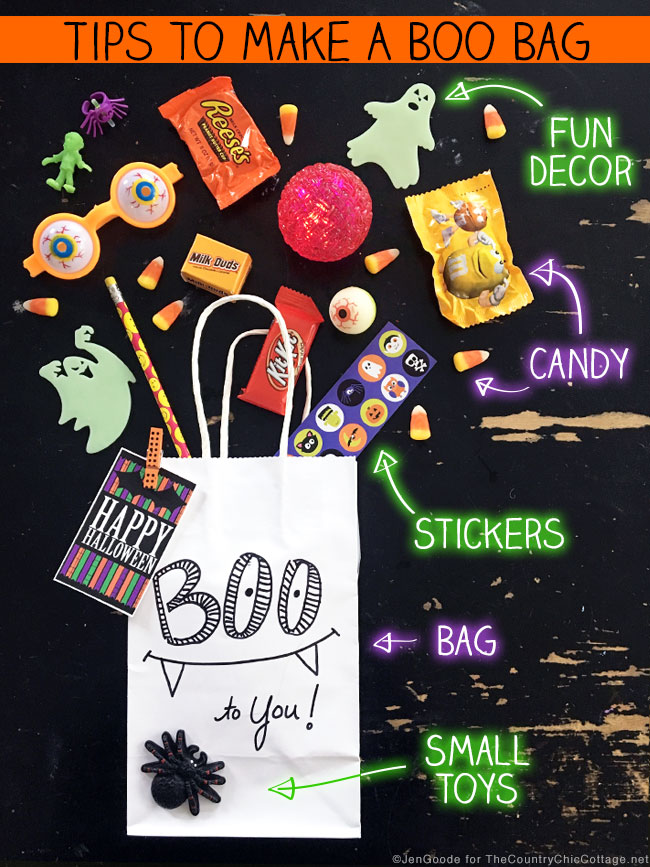 Looking for something elegant to add to your Halloween decor? Try a pumpkin pillow!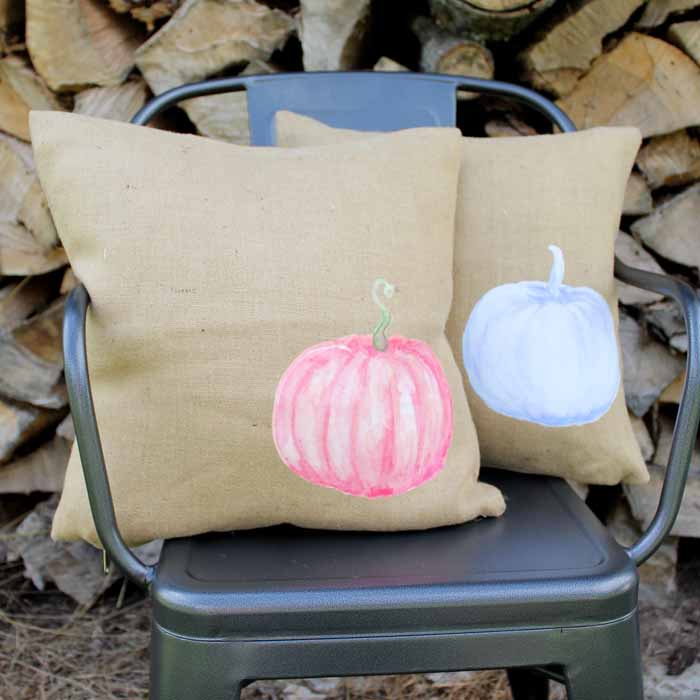 How is that for some quick Halloween crafts? Craft ideas for Halloween do not have to take a long time to make. Y'all be sure to stay crafty and make a few of these craft ideas this year. You are sure to love the results you get all in just 15 minutes or less. I know I will be coming up with more easy Halloween crafts year after year!