Burlap table runners are great any time of the year and for any occasion. We have gathered the best from around the web for you to try in your home. If you are having a party or just need a new runner for your kitchen table, give one of these burlap table runners a try. You will love the rustic touch it adds to your farmhouse home. Plus burlap is so inexpensive! This will be one project that you will want to tackle again and again!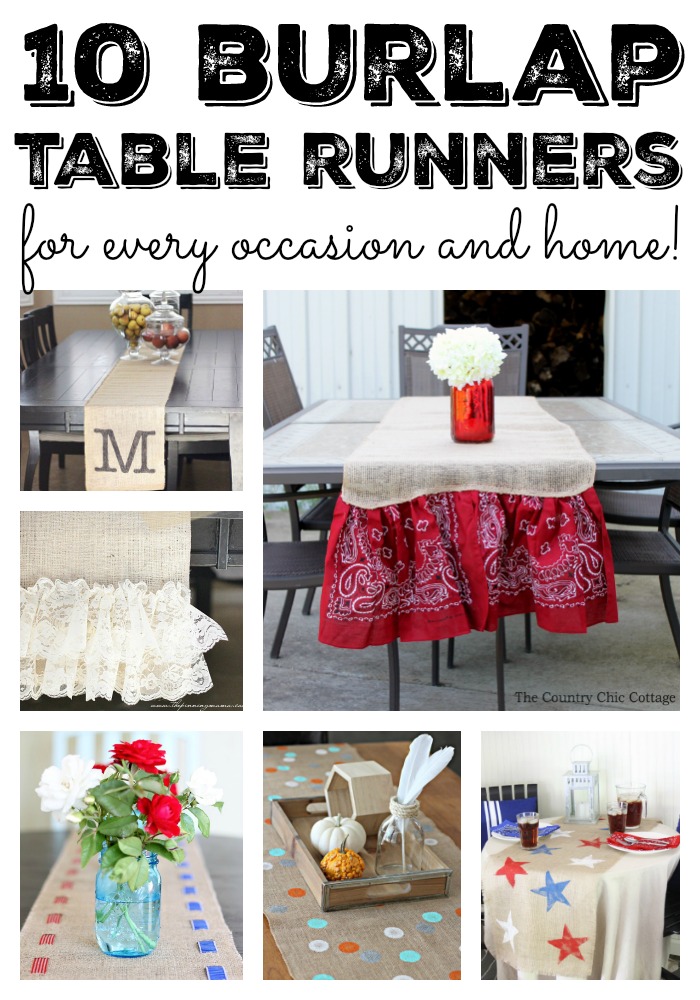 Burlap Table Runners
Just click on the table runner that you are interested in below. The instructions for making it will be opened in a new tab on your computer. You will just need to purchase your supplies and start crafting! Enjoy!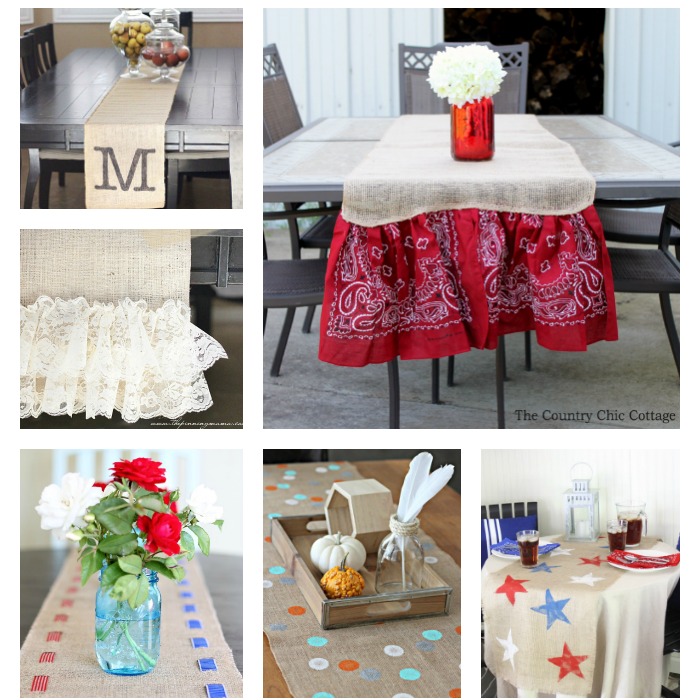 If you love these, you might also like this DIY monogram burlap aisle runner. This idea could also be used for a table runner easily. It is a quick and easy sewing project that anyone can tackle for a wedding. Or change it up for be a table runner that works anytime of the year.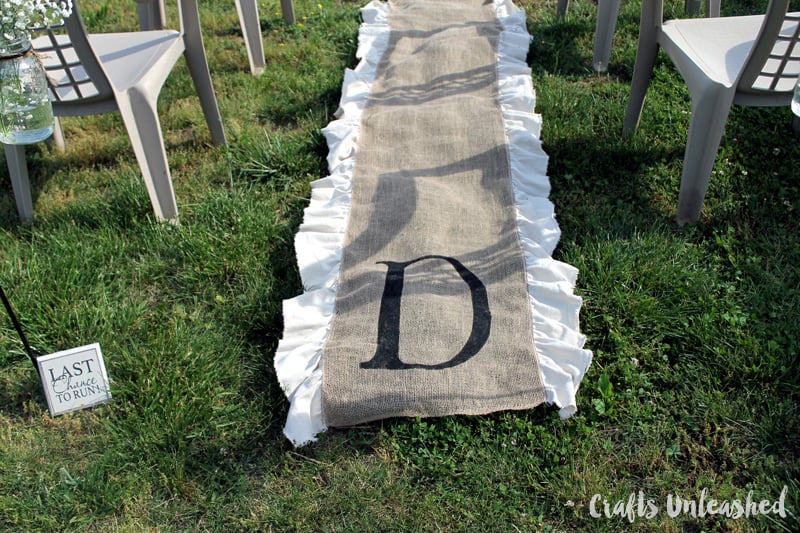 You can also purchase a wide variety of burlap table runners on Amazon. That is my favorite source for getting a simple burlap table runner that I can then decorate for any occasion. I have gathered up a few for you below. The links in the widget below are all for purchases on Amazon and they are affiliate links.Y'all enjoy!