What is better than a painted rocks craft? One painted like a camper! This adorable rock painting idea is the perfect addition to your garden or potted plants. And yes it is part of Craft Lightning so you can make it in 15 minutes or less! Grab some paint and a paintbrush to get started because this one is easier than you think. Want to see the ideas for painted rocks from earlier this week? Head to the posts for day 1, day 2, and day 3.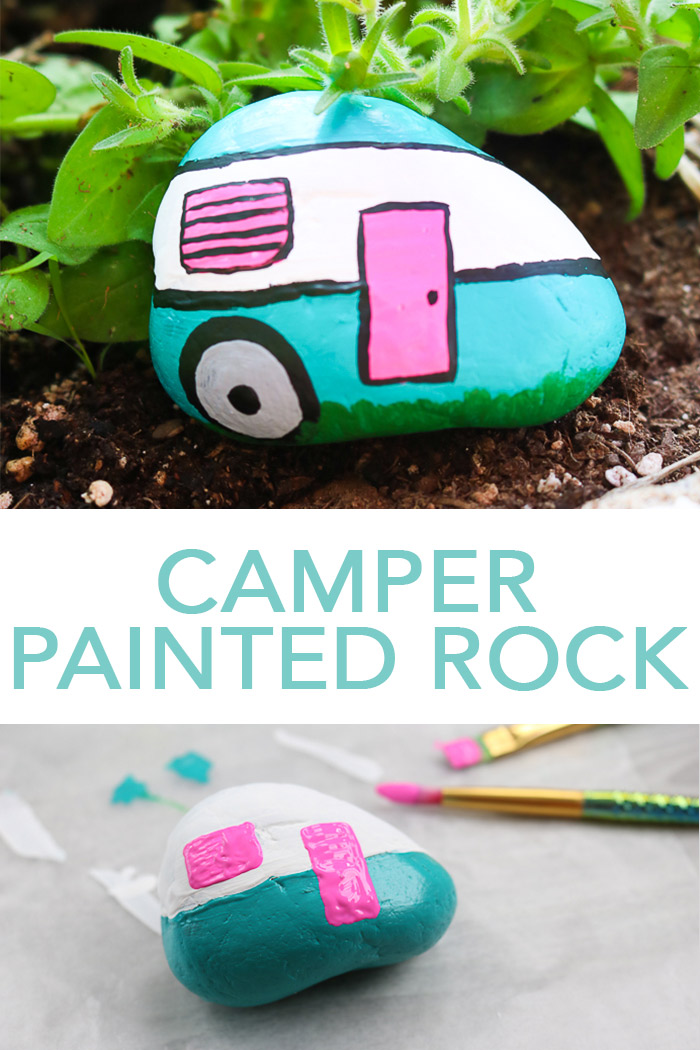 Supplies needed to make a camper rock:
Rock in camper shape
Paints in the colors of your choice
Paintbrushes (a round pouncer brush for the wheels make painting easier)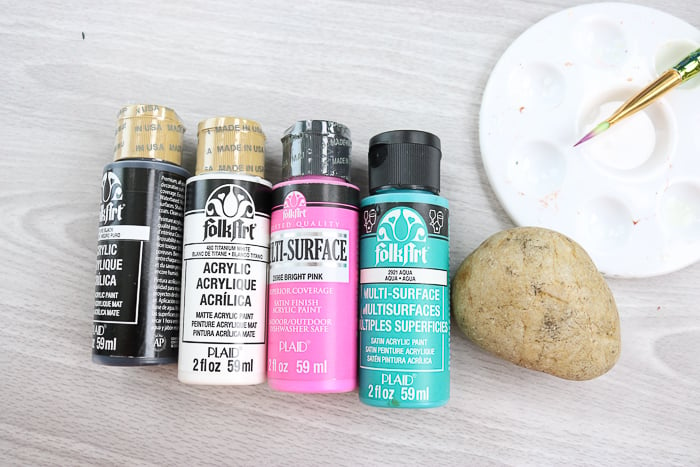 How to make this painted rocks craft:
This one really can't be simpler. I started with the white and aqua and painted the top and bottom of my camper rock. Allow those two colors to dry. You may actually need 2 to 3 coats to cover the rock adequately just be sure to dry in between coats. You can also paint the back of the rock if you would like.
Then, once the paint is dry, add on the door and window in pink paint as shown below. Set aside and allow to dry.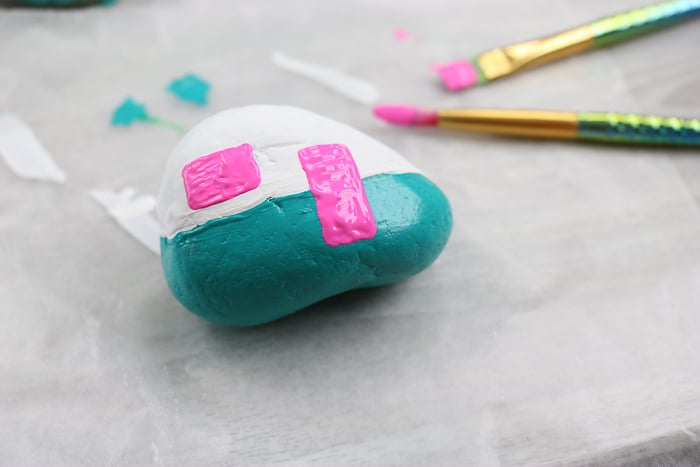 I then painted the top of my camper with some more of the aqua and added on accents in black. Outline as shown below and also add a tire to the back. For the tire, a round pouncer brush will help you make a circle. Then add some green grass to the bottom of your camper.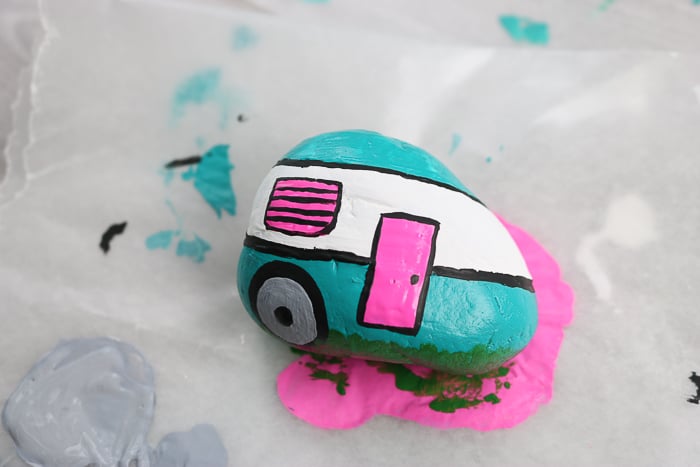 Allow the entire painted rocks craft to dry completely then add to your garden or any potted plant.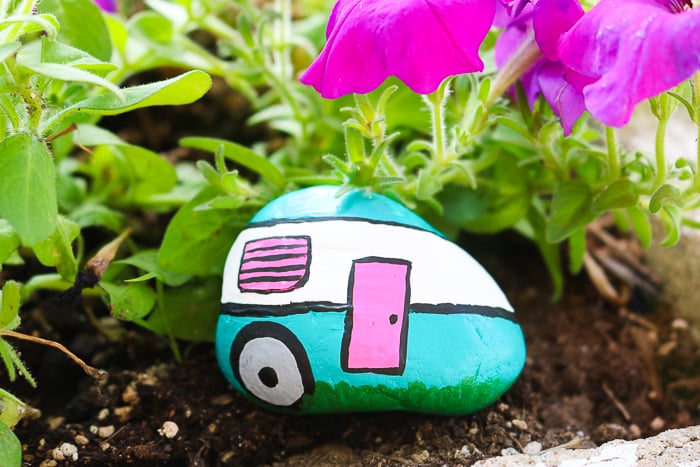 This cute camper will look right at home and you will love the simple touch it gives to your outdoor space.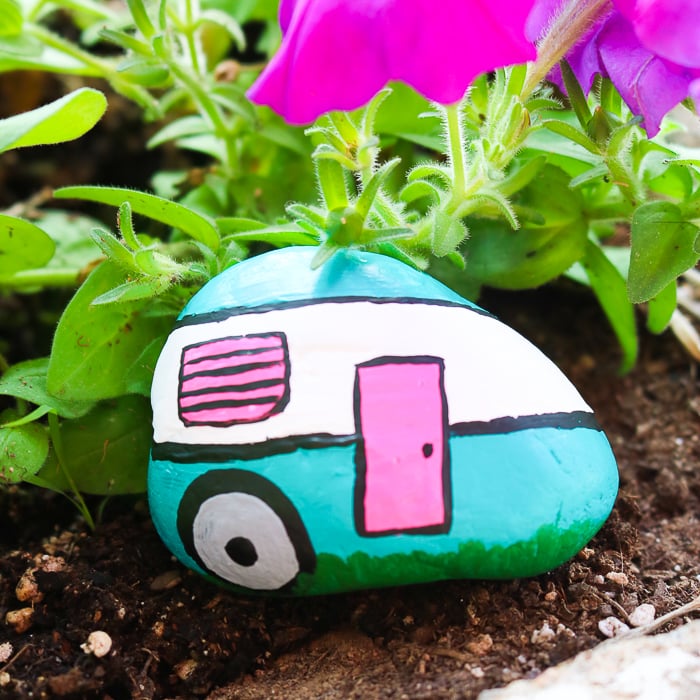 I mean who doesn't love a camper rock? It is simply adorable!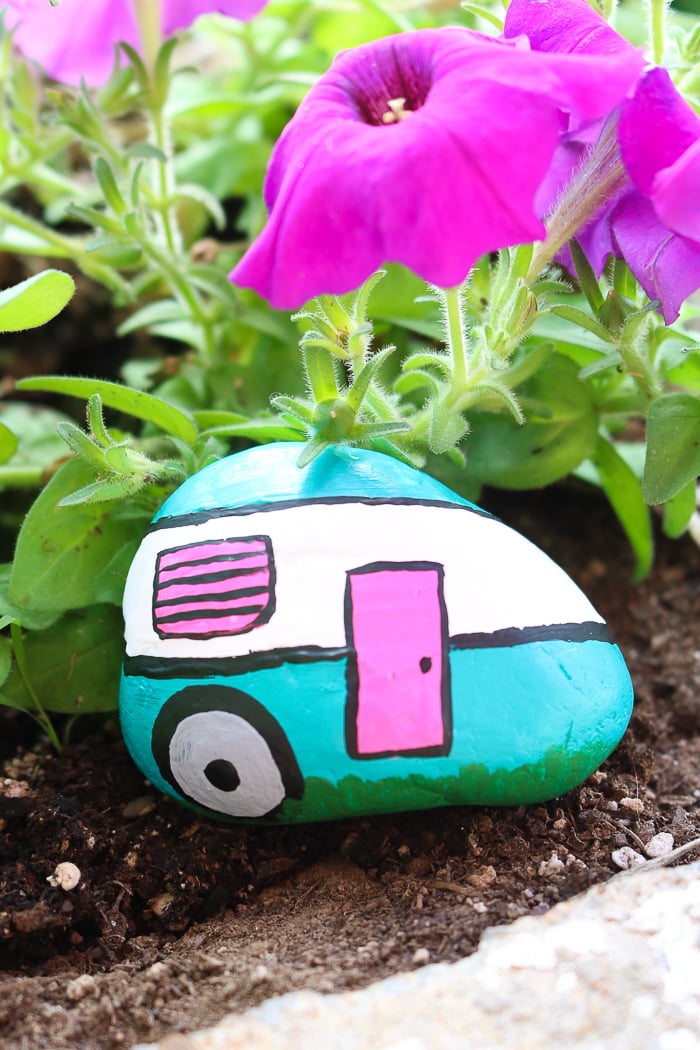 This one has me dreaming of a painted rocks craft in every shape!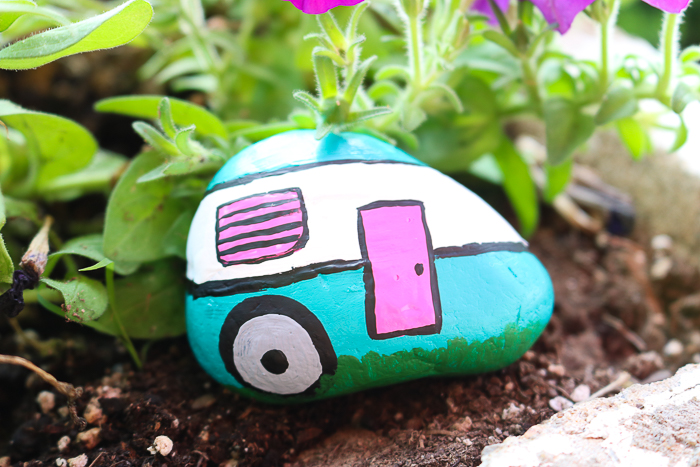 Love this rock painted like a camper and want more ideas? Try the painted rock ideas below!
Add a constellation to a rock easily with this method from Albion Gould.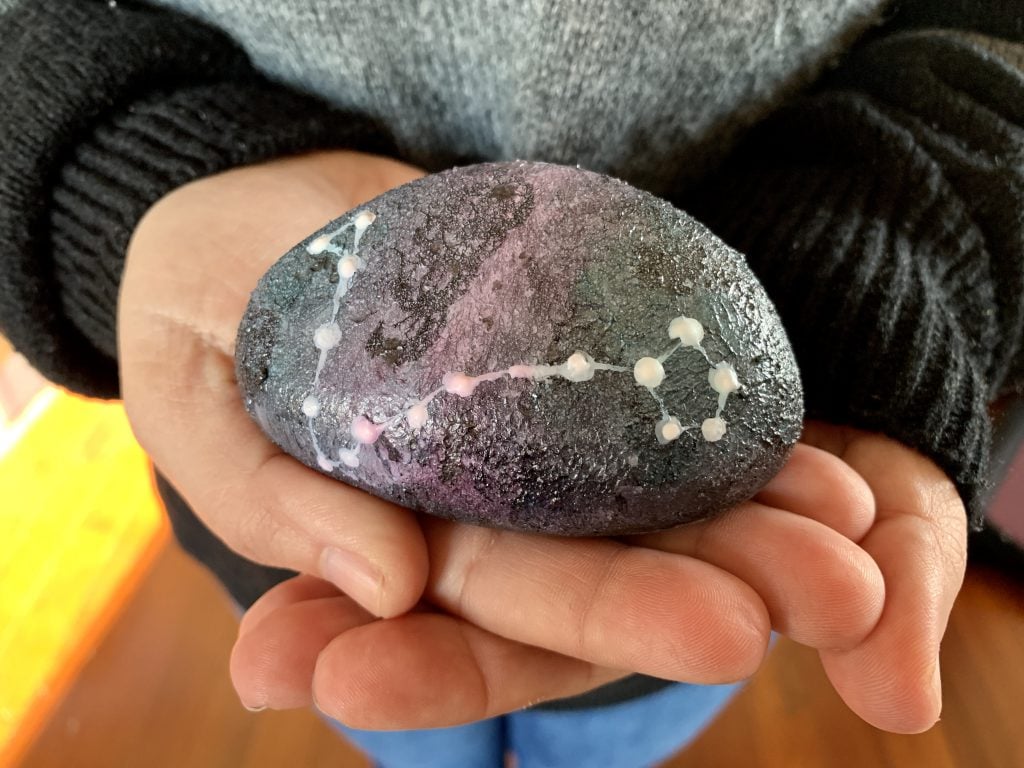 A cheerful dandelion rock like this one from Paint Happy Rocks might just be the thing your garden needs.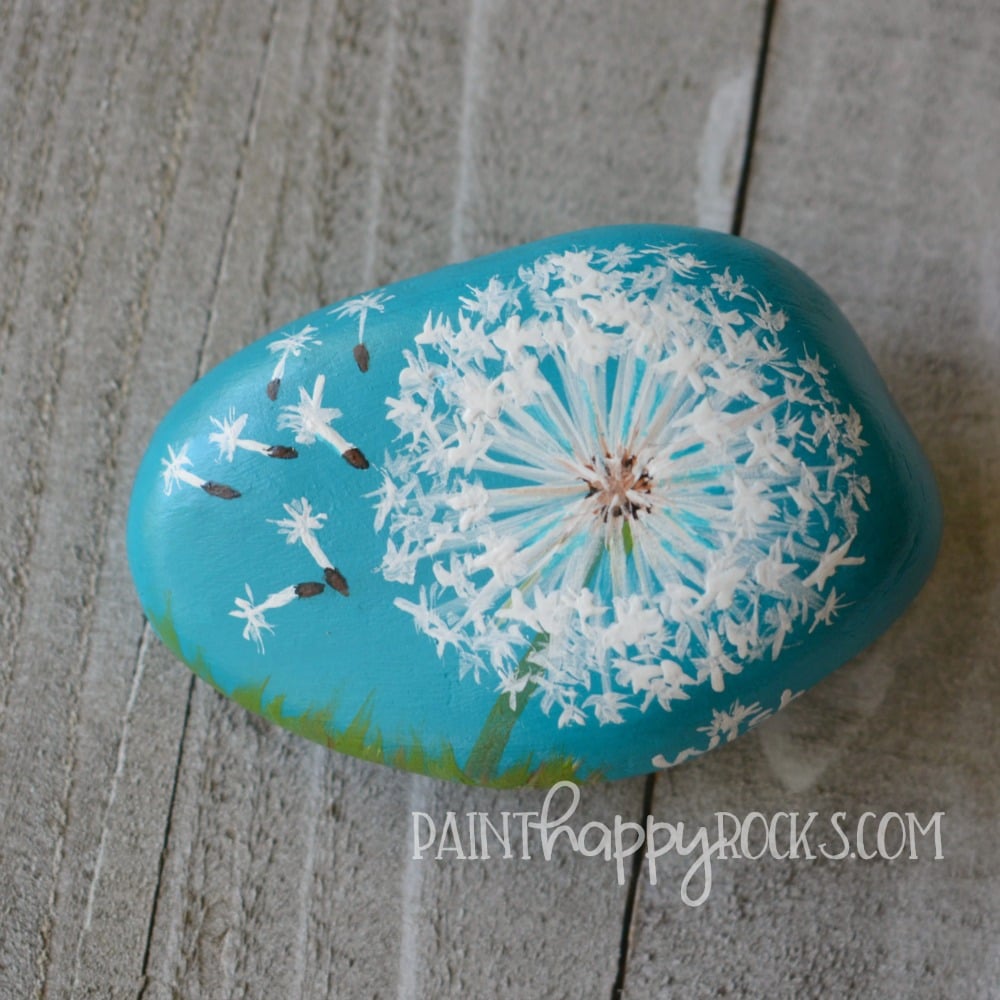 Want an easy way to paint rocks? Try these floral rocks from Organize and Decorate Everything.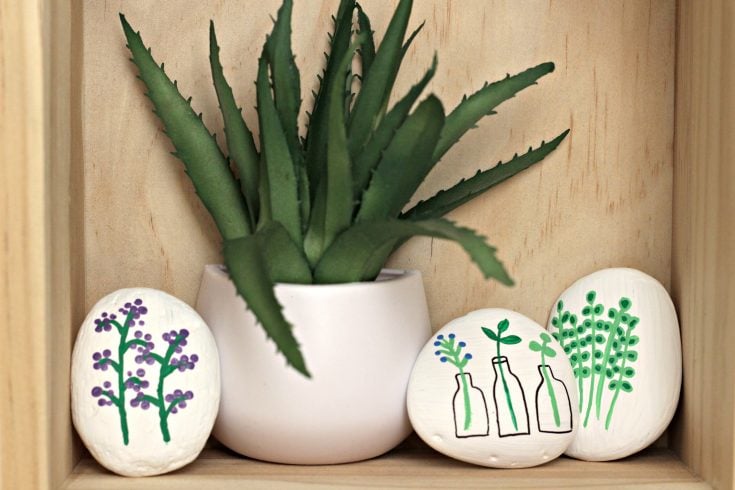 Want a stunning display? Make these gold accent rocks from 5 Little Monsters.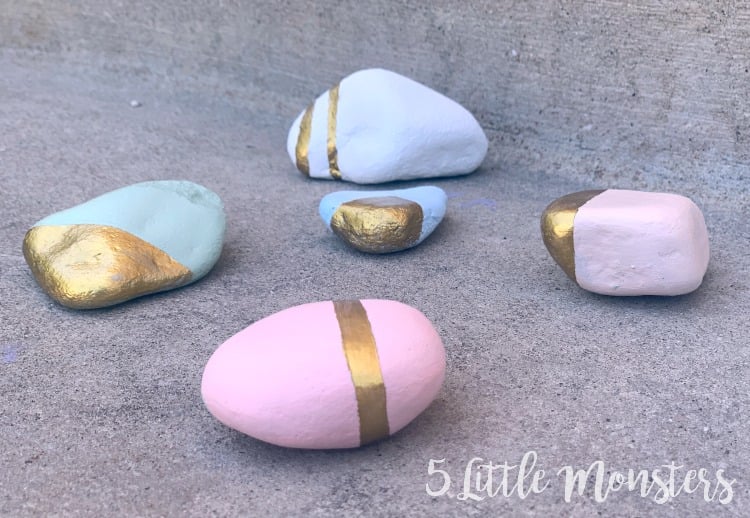 Make lemon and lime rocks like these from Sustain My Craft Habit to show off your love of summer.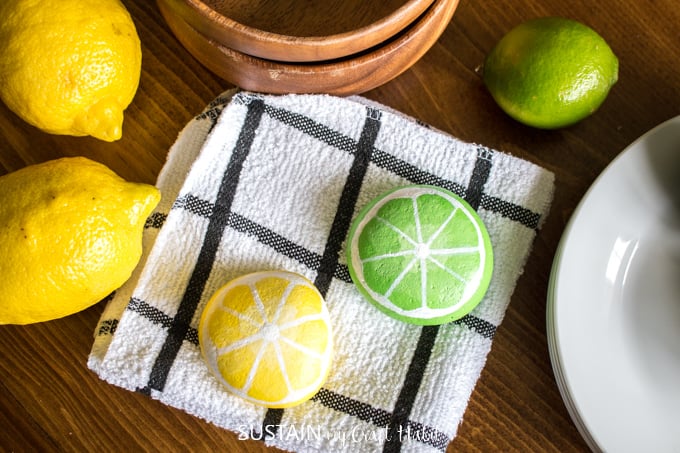 Paint pouring is huge! Did you know that you can do rock paint pouring like this from Try It Like It?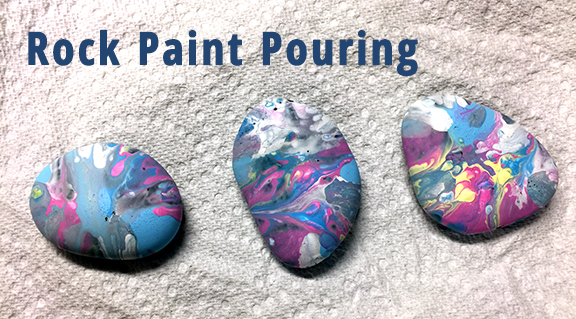 Sprinkles anyone? Make donut and cupcake rocks like these from Happiness is Homemade.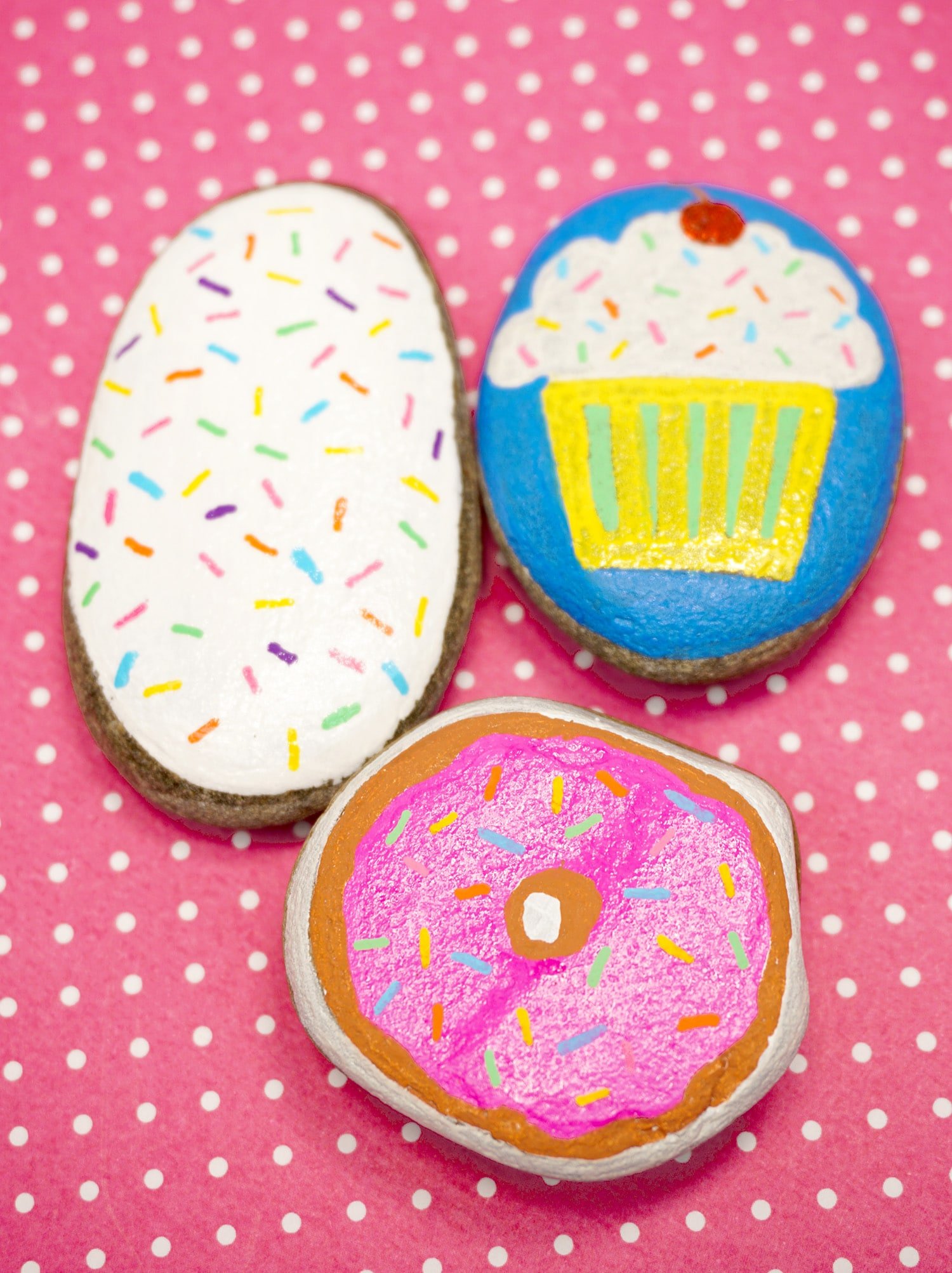 Don't think you are good enough to paint a rock? Try this stamped rock technique from Crafty not Shifty instead!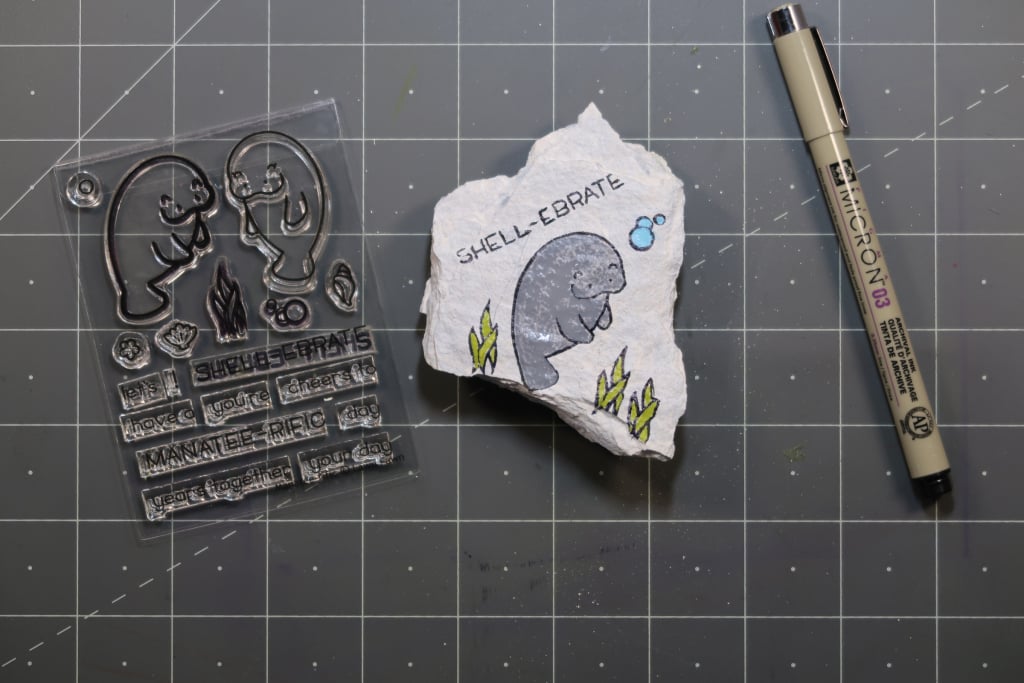 Be sure to use one of these ideas to make your own painted rocks craft. You can make a camper rock or one of the ideas from our blog partners for this series. Happy creating!