This candy cane button tree is one of my favorite Christmas projects ever. Grab some red and white buttons to cover a cone. I will show you below how to lay everything out and keep those stripes just right.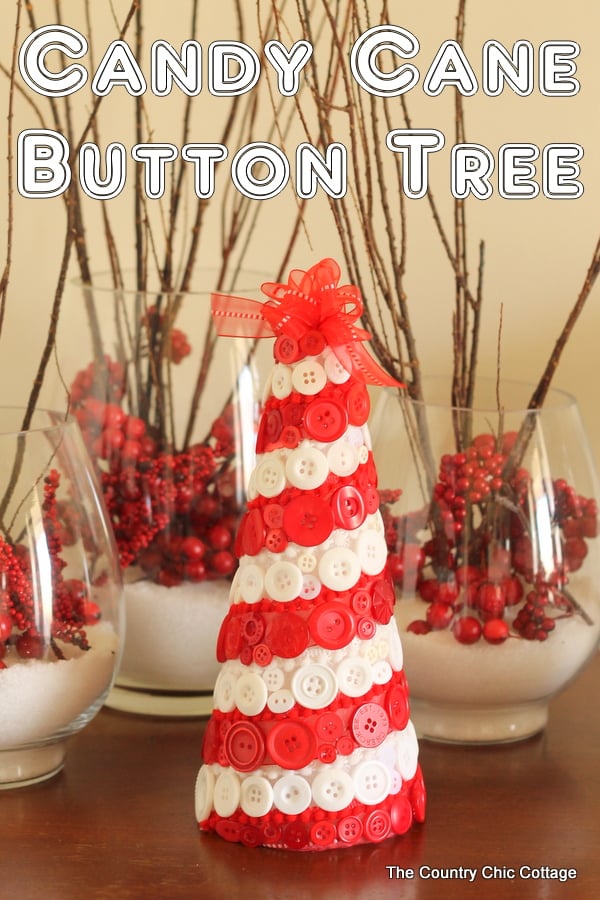 Supplies needed to make your own candy cane button tree:
Red and white buttons
Styrofoam cone
Mini pom pom fringe in red and white
Shear red ribbon (not shown below)
Hot glue and glue gun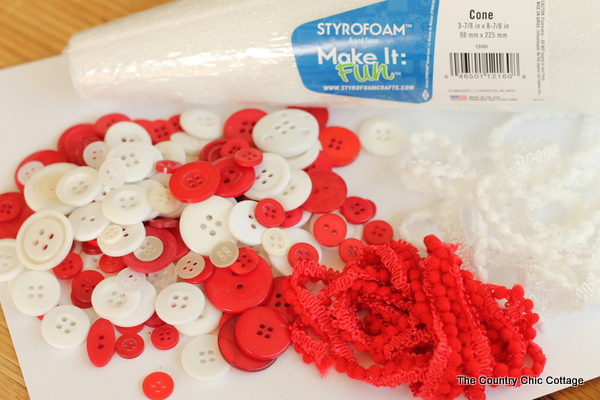 Start by wrapping that mini pom pom fringe around your cone as shown below. Hold in place with pins. Adjust until you get the spacing where it looks right. Remove pins and add hot glue to hold into place.
Wherever you want a "red" stripe, put red ribbon as shown below and hold in place with pins. This will ensure that the white cone does not show through on your red stripes.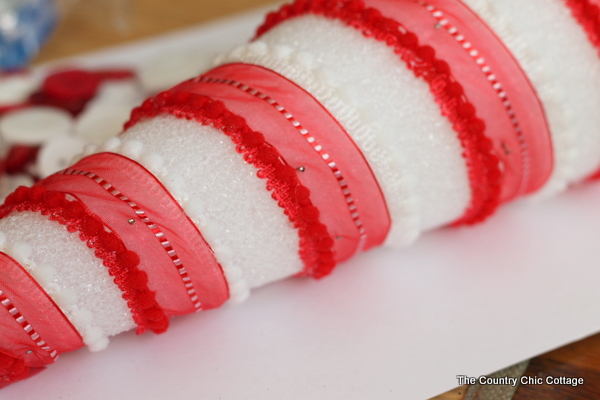 You can start using hot glue to add buttons to each stripe. Adding the red buttons on top of that shear ribbon will hold everything down. No need to glue the ribbon separately in this case. Just remove those straight pins from the red ribbon as you work your way up the cone. Mix and match the buttons as shown below to fill in each stripe.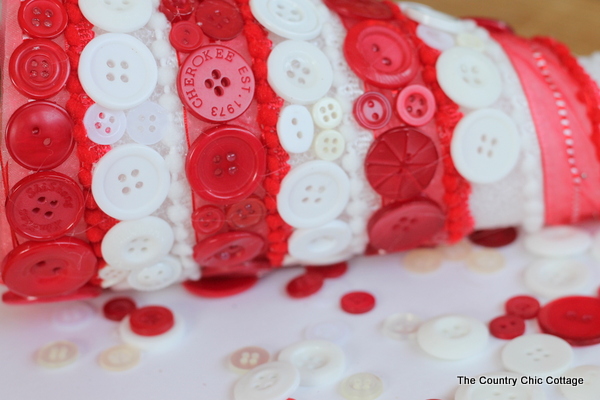 Make a bow for the top with some additional red ribbon and hot glue into place for the finishing touch. You can blow dry your entire tree with the blow dryer on hot to remove any hot glue strings.
Add your candy cane button tree to any holiday display. This will look great in your home for the Christmas season. Make a smaller or larger version as well if you desire. These candy cane button trees will be the star of any holiday display in your home.