If you are looking for a holiday gift idea for the crafter in your life, look no further than the Cricut Explore Air™ 2. This machine will cut up to 2x faster making it the machine that is on the wishlist for crafters of all ages. This post is sponsored by Cricut however all projects and opinions are my own. I also have a fun napkin ring project to share with y'all today. Trust me you don't want to miss my deer napkin rings for Christmas.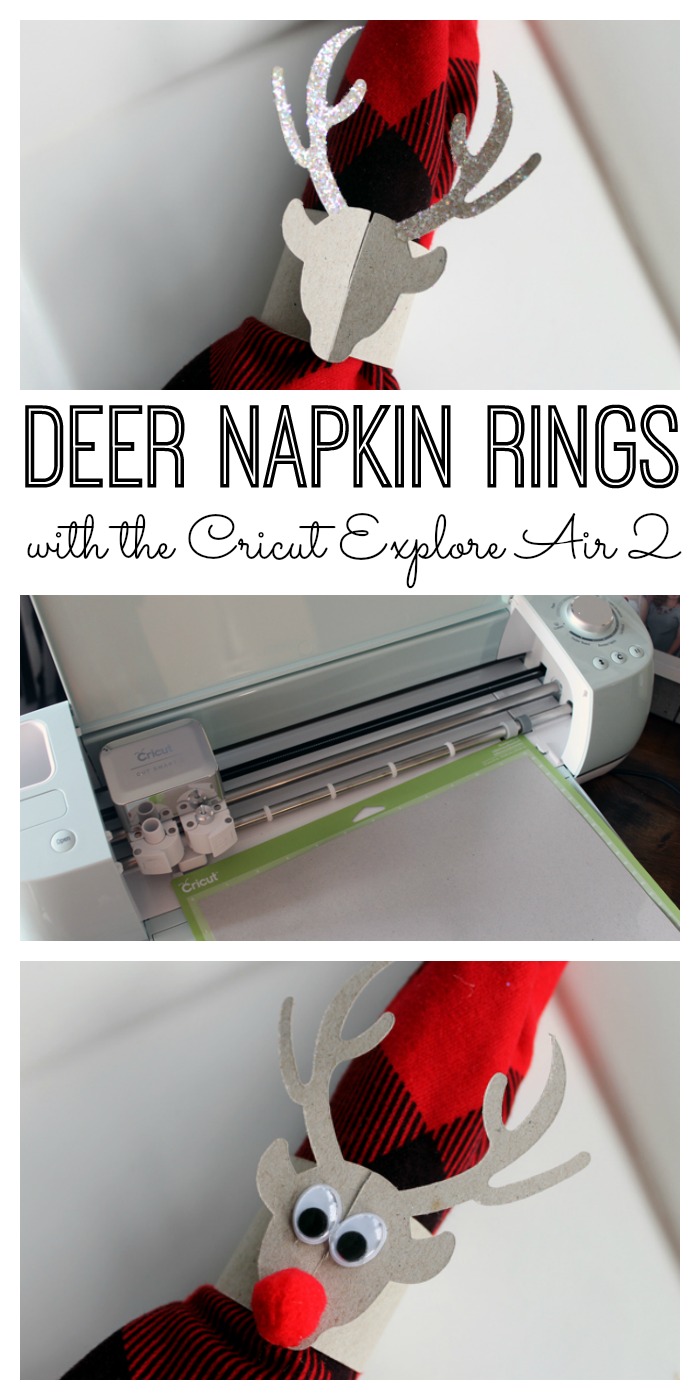 Please note that this post may contain affiliate links which means you do not pay anymore.
First of all, let's start with WHY the Cricut Explore Air 2 would make a great gift idea for anyone that loves crafts. Even if they already have an electronic cutting machine, the first thing they are going to love is that this machine cuts up to 2x faster. That is a game changer for anyone that does crafts regularly. The wireless capability via bluetooth is just a bonus for me. You can actually watch the short video below for even more ways this machine is the ultimate DIY tool.
If this looks like something the crafter in your life would love, be sure to click here for more information and to purchase. I also used my Cricut Explore Air 2 to make some deer napkin rings. I had to give it a test and what better way than with some Christmas crafting.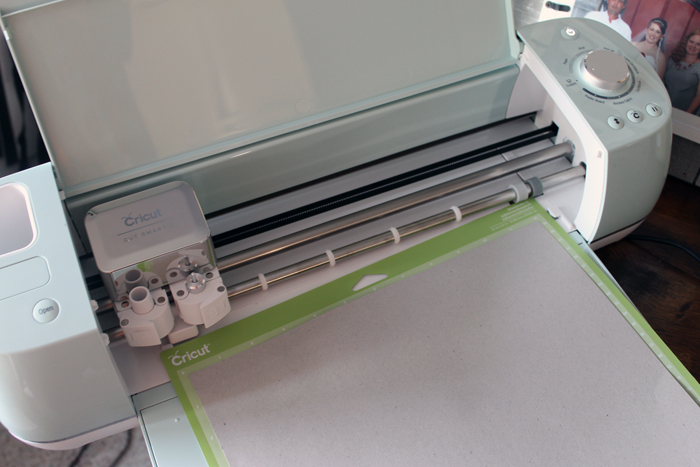 Supplies needed to make your own deer napkin rings:
Search for the deer ring cut file in Design Space and add to your project. If you don't own a Cricut, Design Space is full of great cut files that you can purchase right from your computer. Just search for the perfect image and start cutting. I love just purchasing what I need and not purchasing a group of images I will never use.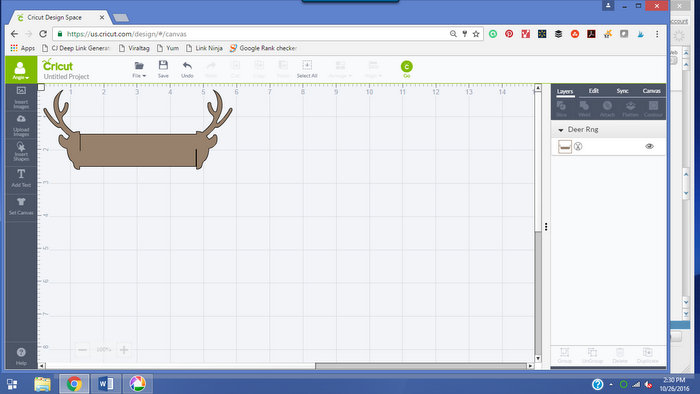 You will need to make it larger. I made mine about 7 3/4″ long as shown below. Just drag it to the right size right in Design Space. They make it easy to customize those images.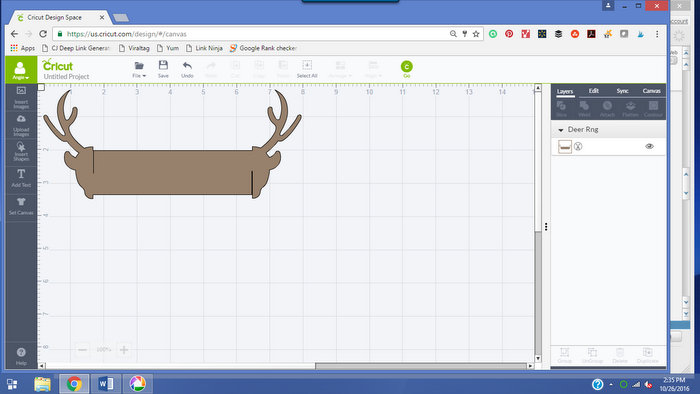 Click "GO" to start cutting your project and choose how many of the napkin rings that you want to cut. The software will do all of the work for you and determine the proper location for all of the images that you are going to cut.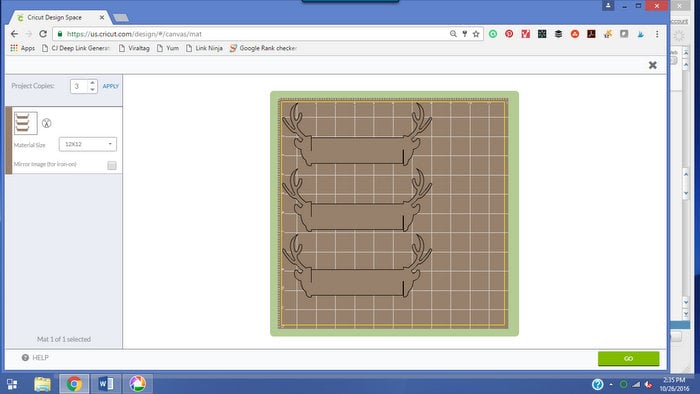 Set your dial to custom. Chipboard is not available on the standard settings. I love that you can adjust the blade with just a quick turn of this little dial. So easy!
Choose chipboard in Design Space from the pull down menu. There are TONS of custom materials in that menu or you can even customize your own material if you find something that they don't have listed.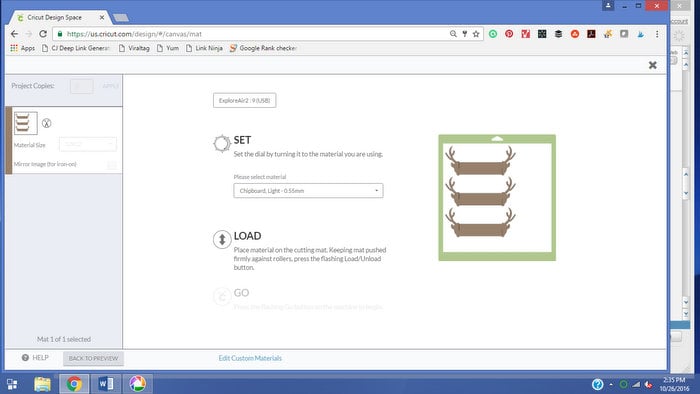 Load your mat and cut your napkin rings. You will have something that looks like the image below.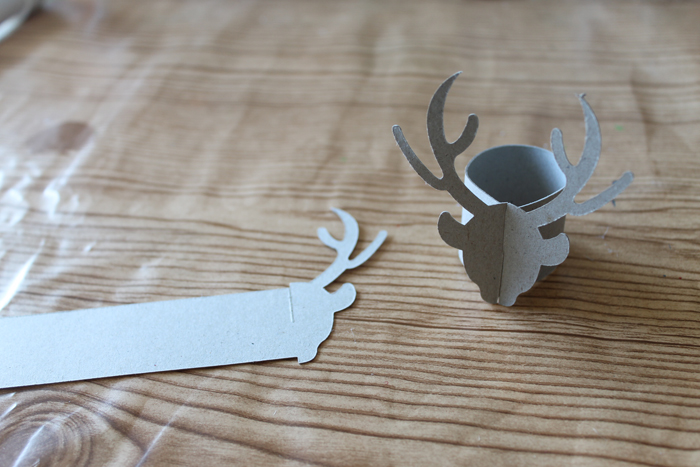 Now you can decorate these deer napkin rings two ways. The first is for whimsical table or for the kids table. Grab some google eyes and a pom pom.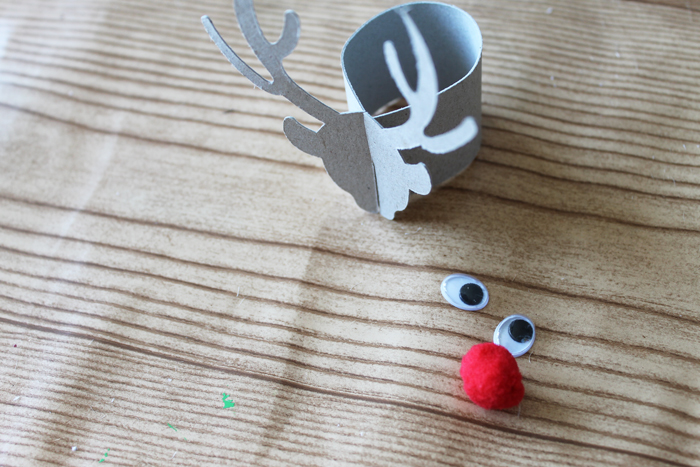 Use hot glue to secure into place.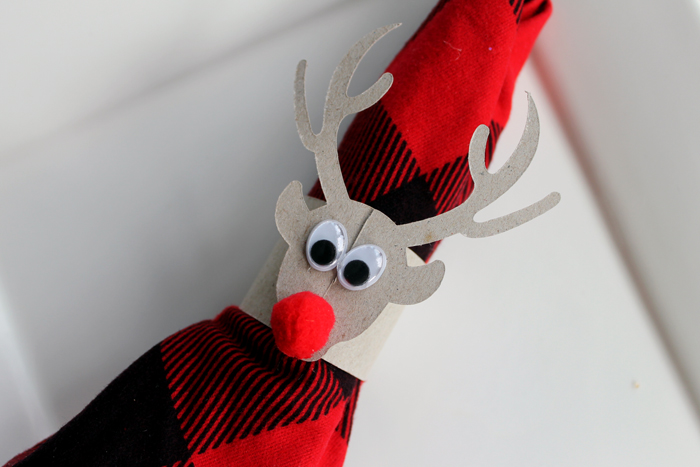 These fun napkin rings are perfect for a table with kids!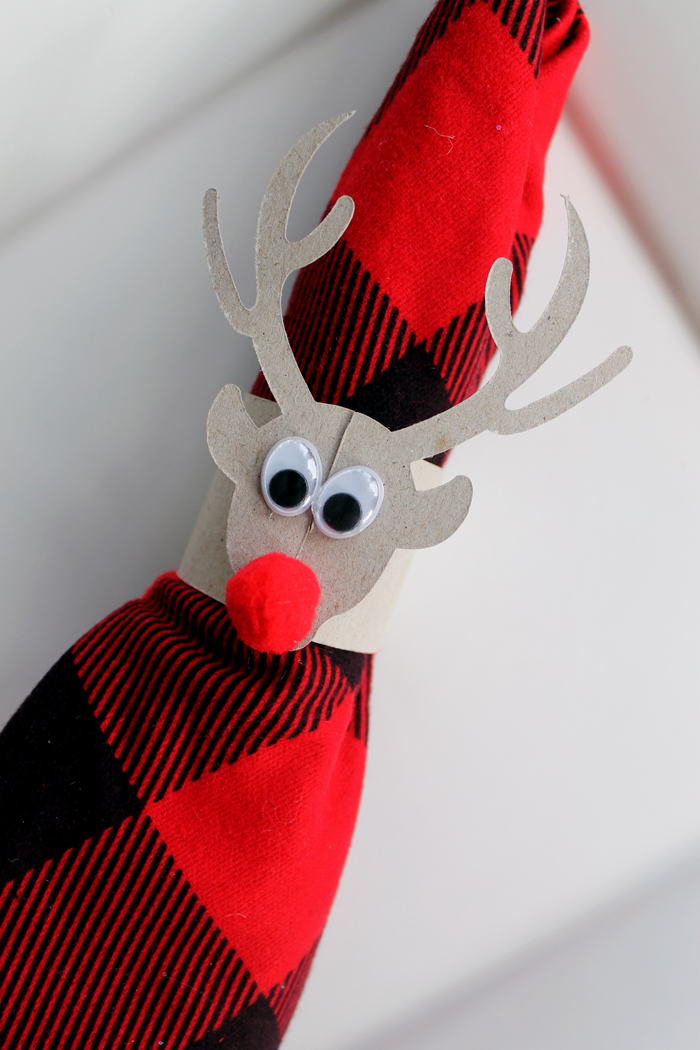 For a more elegant look, grab your decoupage and glitter.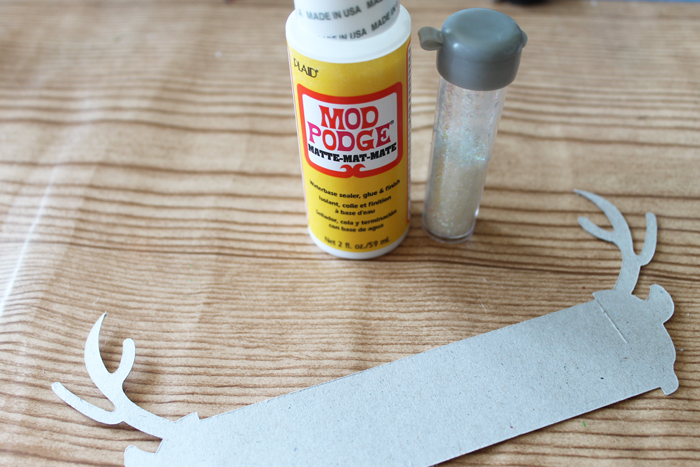 Add glitter to just the antlers of the deer.
Allow to dry completely before adding to your Christmas table.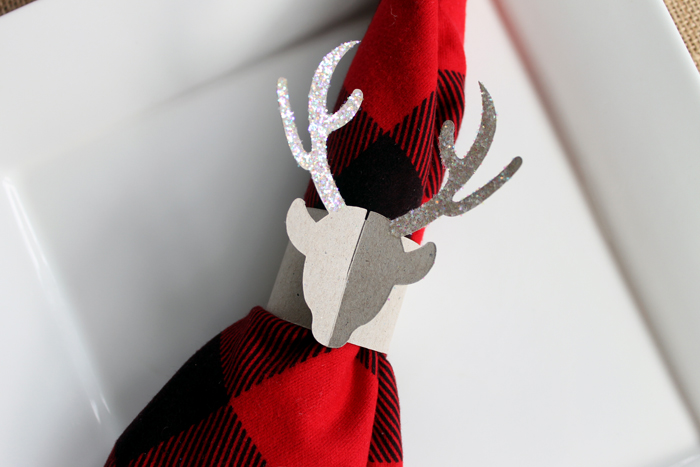 These elegant deer napkin rings will be the hit of your holiday table.
The Cricut Explore Air 2 will make a great gift this holiday season. For me, the speed difference is what makes this the best machine on the market. If you have a person on your holiday list that loves crafts, this is the cutting machine that every crafter will be after this year. Go ahead and research all of the options and I know this one will come out on top! Y'all enjoy these deer napkin rings and add this great cutting machine to your Christmas wish list!
New to Cricut?
Sign up for our email list here to download the Beginner's Guide to Cricut Design Space for FREE today!
Sign up to get the guide emailed to you!