My chevron beach themed candle holders will put you in the mood for some sun and sand. I am not headed to the ocean this year but I can bring a little of that beachy feel into my home. These candle holders are super easy to make and are the perfect accent to any
nautical themed decor
. Some of my blog friends have joined in with me to bring you some beach themed glass paint inspiration. Check out all of the links at the end of this post to get inspired.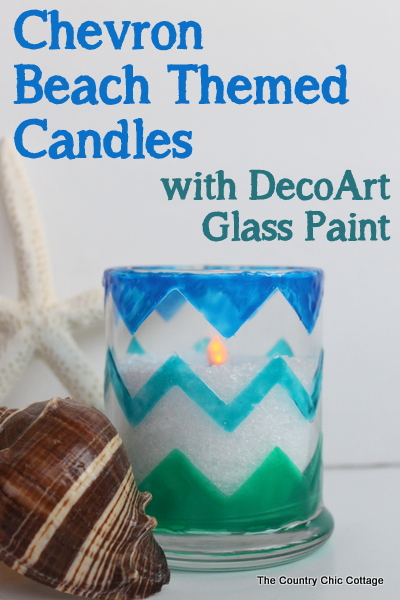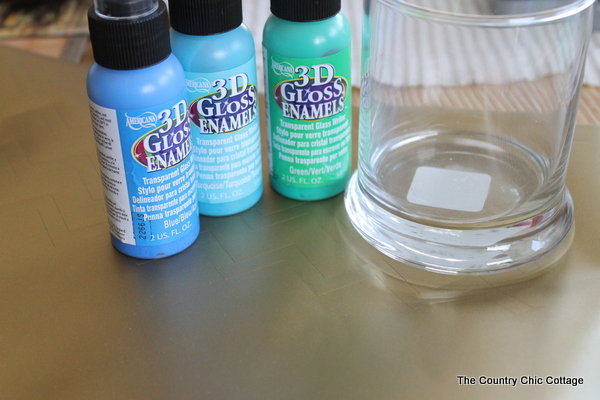 Be sure to clean your glass well before beginning any glass paint project. I always use rubbing alcohol for my projects. I used my Silhouette to cut a few chevron shapes from vinyl. The chevron shape really reminds me of waves in the ocean so I felt it was perfect for this project. Adhere those shapes to your candle holder and burnish all of the edges well.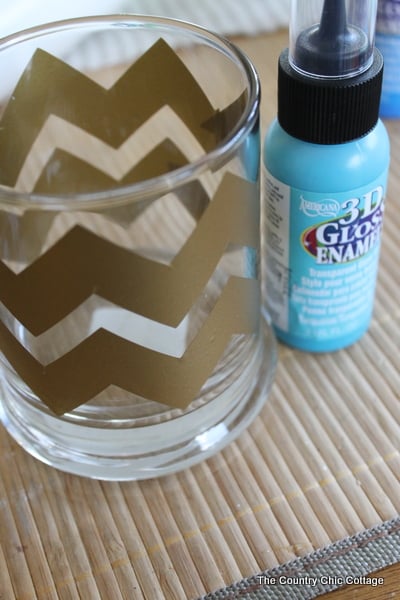 Then just use your 3D Gloss Enamel writers to fill in the chevron shapes. HINT: I always insert my hand INSIDE my project while I am working on painting. That way I can move my project around easily without touching the paint.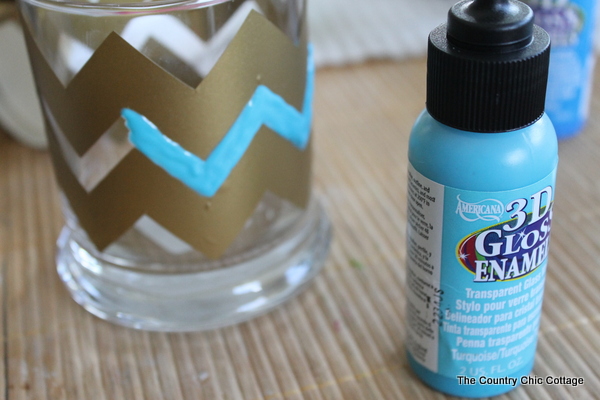 I then peeled away my vinyl while the paint was still wet.
Allow your paint to dry completely. I love how the paint gets a see through quality that makes it look like stained glass. I added some Epsom salts and a battery operated tea light to my candle holder. You could also fill with sand from the beach for even more nautical feel.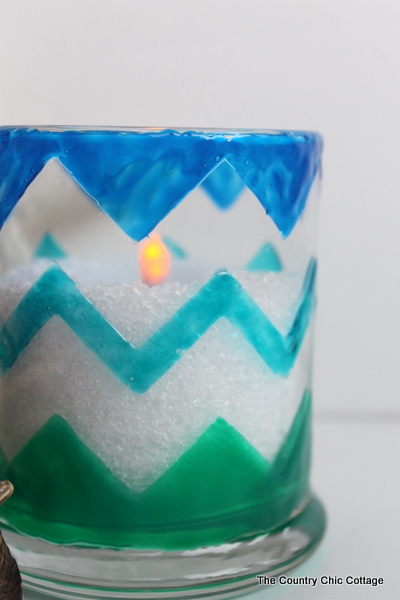 All that is left is to add your chevron beach themed candle holder to your nautical display. I love decorating portions of my home in a beach theme during the summer. Or maybe add a project like this in the colors of your choice to any room in your home. Enjoy this super simple quick and easy project this weekend.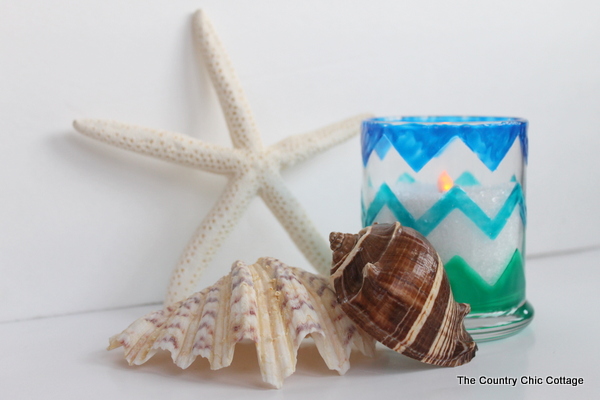 Now hang on to your hats. You will want to run out and buy some gloss enamels from DecoArt once you see what my blog friends were able to make with them. Check out all of the inspiration below for some beachy fun!