I was honored to have this Christmas candy garland featured on the Hands On Crafts for Kids TV show. Jenny Rohrs demonstrated my craft on the latest episode. The full episode is actually up on their website for the next week. Don't worry however as I have the segment of my feature in the post below! I was not compensated in any way for my participation. This was just a fun way to get one of my craft ideas on television!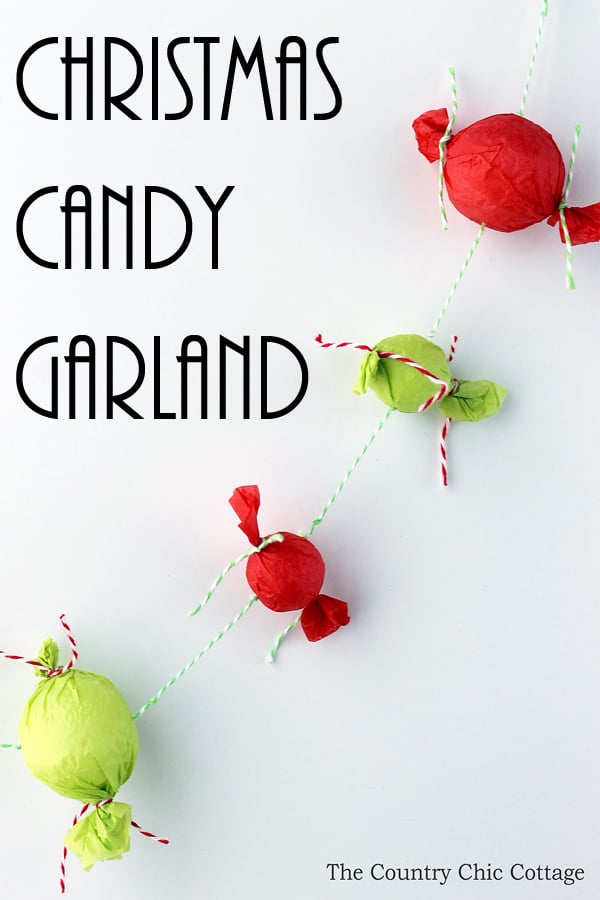 To make this Christmas candy garland you will need:
Styrofoam balls in various sizes (I used 1 inch and 1 1/2 inch)
Tissue paper (I used red and green)
Baker's twine (I used red and green)
Long needle
Small rubber bands (optional)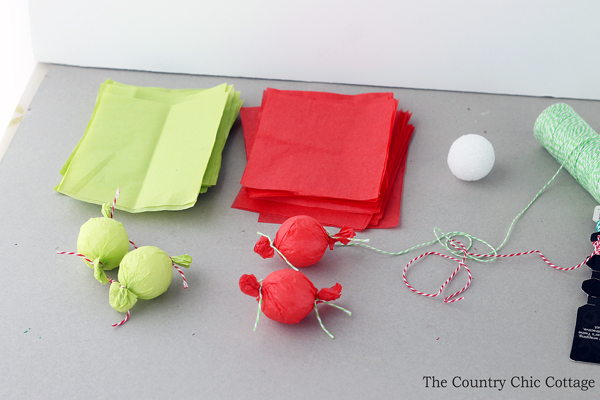 You can see just how to make this Christmas candy garland in the Hands On Crafts for Kids segment below.

Jenny did two different versions of this same idea and added on the rubber bands. The instructions below however are just how I made my version:
Step 1: Cut tissue paper into 4 x 5 inch pieces and baker's twine into 3 inch pieces. Wrap the 1 ½ inch Styrofoam balls in the tissue paper (wrap the long edge and twist the short edge). Tie both ends with a piece of baker's twine.
Step 2: Repeat step 1 with 3 x 4 inch pieces of tissue paper, 3 inch pieces of baker's twine, and 1 inch Styrofoam balls.
Step 3: Use a long needle and a piece of baker's twine to string garland. Knot the twine before beginning, thread on a ball, knot again on opposite side of ball, knot 2 inches away from ball, string on another ball, and keep repeating until you have no more Styrofoam balls.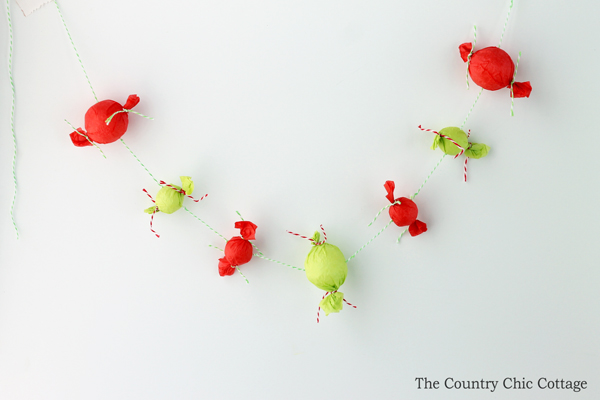 This super simple Christmas candy garland is perfect for the kids to help make this holiday season. Sit down with a Christmas movie and start making candy to string up for your tree. The kids will love helping with this fun project and you will love the handmade touch this project adds to your Christmas decor.
Need more ideas for crafting with kids this holiday season? You will definitely want to make our bottle cap reindeer.