Are y'all ready for the kids to be out of school? Maybe I can help a little with a super simple kids craft today. My cork tree ornaments are perfect for kids of all ages to make and it will keep them occupied for at least a few minutes.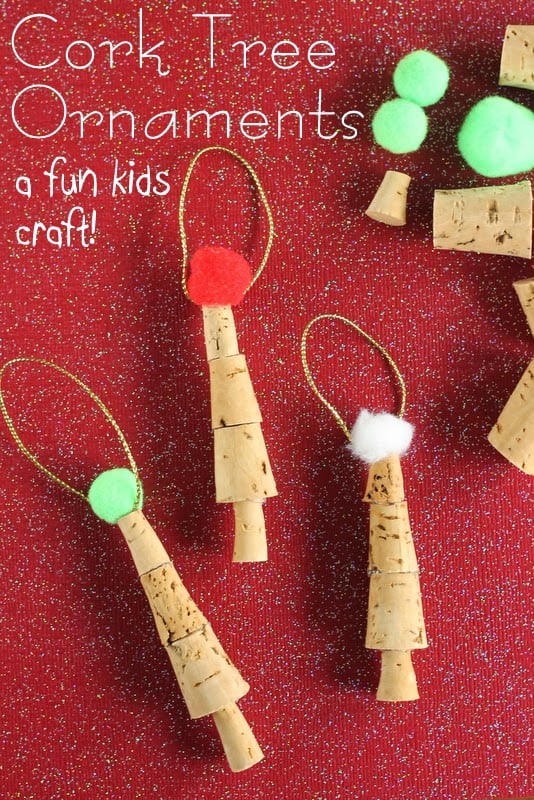 Start with some corks and pompoms. I used purchased corks actually cause I have none at home. But you might just have some that you are saving to recycle and this project is perfect for that. Corks can be found at your craft store if you need them or online at Consumer Crafts. You will also need some type of cording or ribbon for a hanger.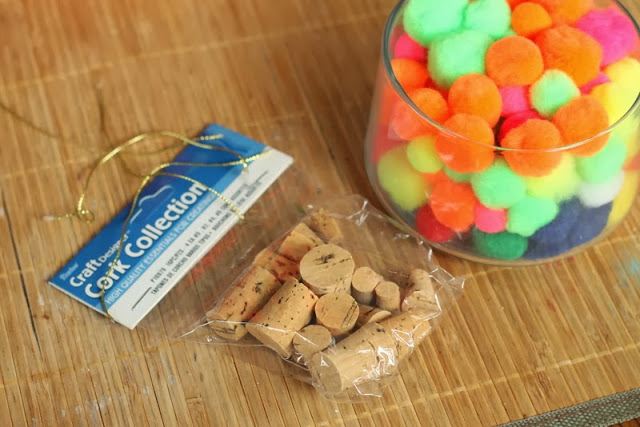 I had a package of assorted sized corks so I dug around and tried things together until I got a tree like shape.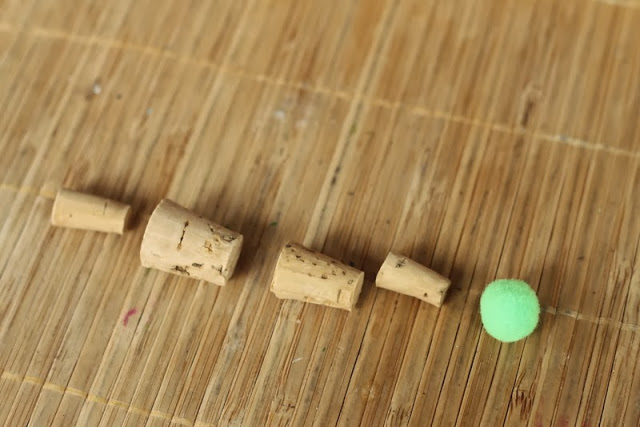 I used hot glue to adhere all of my pieces together just because it was fast. For the little kids, I would recommend either low temp glue or a quick drying adhesive. We don't want any burns y'all.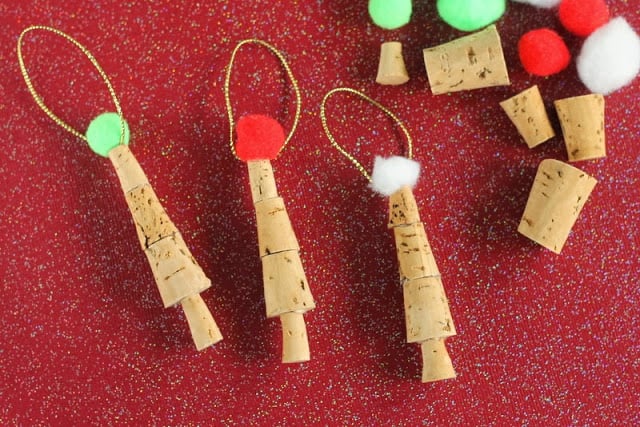 The kids can make these in no time and you will have some extra cute little ornaments for your tree. Now what will you do with them the rest of them time? I can only offer my cork tree ornaments for now but you can check out my kids craft gallery page for more ideas.