Want a shabby chic coffee table tray? Just mix metal and lace into one gorgeous combination that will look great in any home. Plus it is super easy to make as well! You might want to make this one as a holiday gift idea or just keep it all to yourself once it is done. Either way, you are sure to love the results!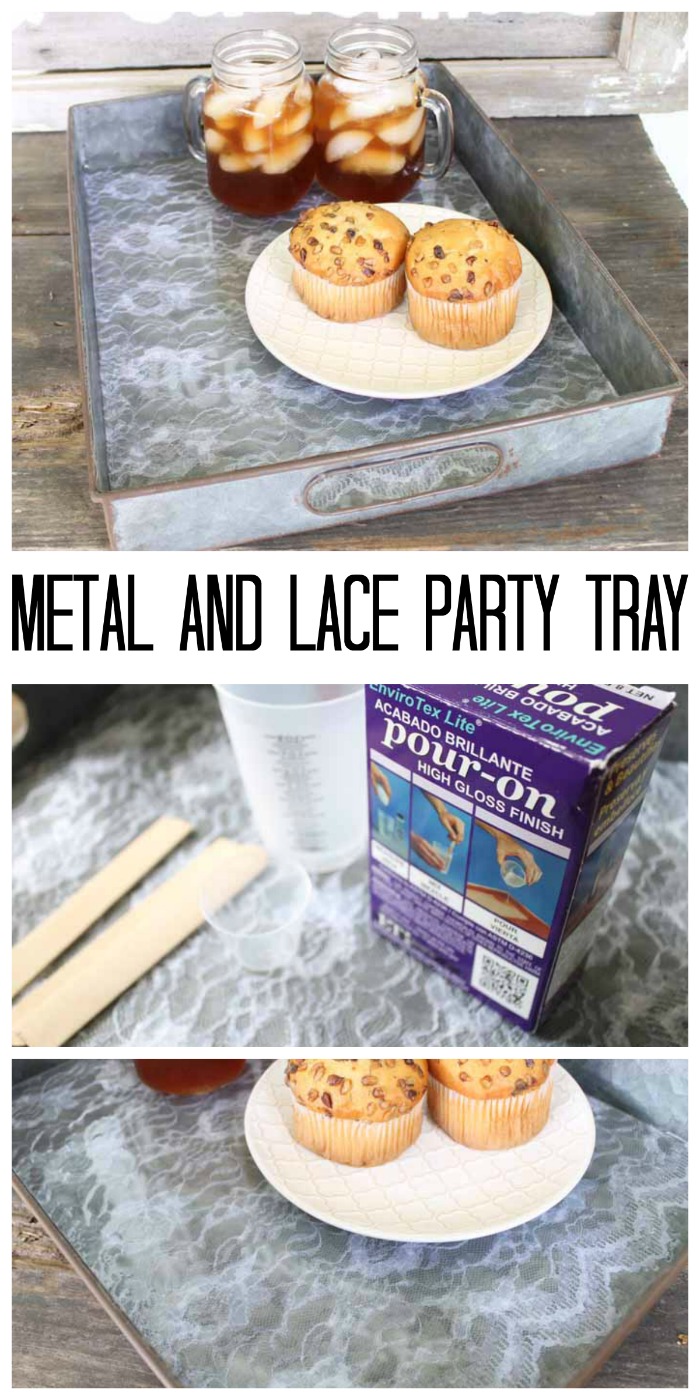 Supplies needed to make this coffee table tray:
Some links below may be affiliate links which means that you do not pay anymore, however, a small commission from each purchase will go to this site.
Galvanized Tray (I found mine at Walmart)
Lace
Mixing cup
Stir sticks
Gloves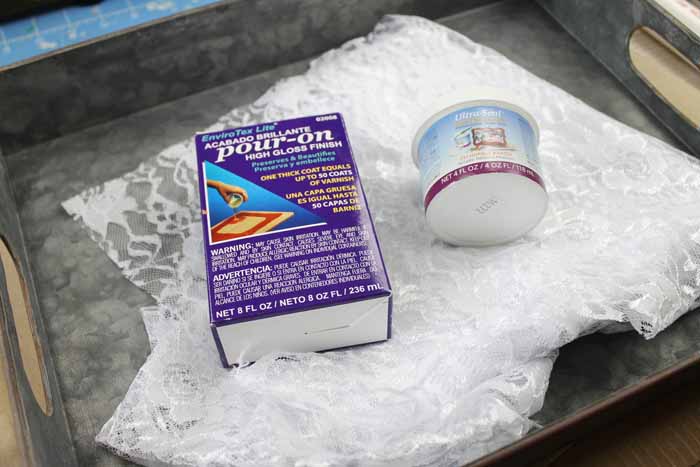 Instructions:
Cut a piece of lace the same size as the bottom as shown below. I left the finished edge of the lace on one end but you can cut that off if desired.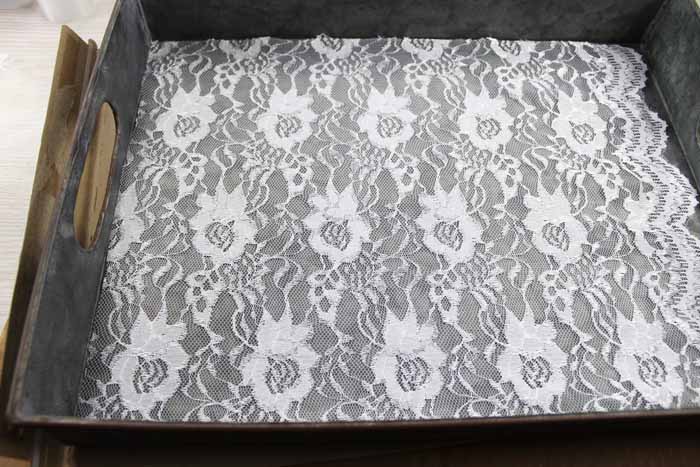 Use the sealer to adhere the lace to the bottom of the tray. Allow to dry before continuing.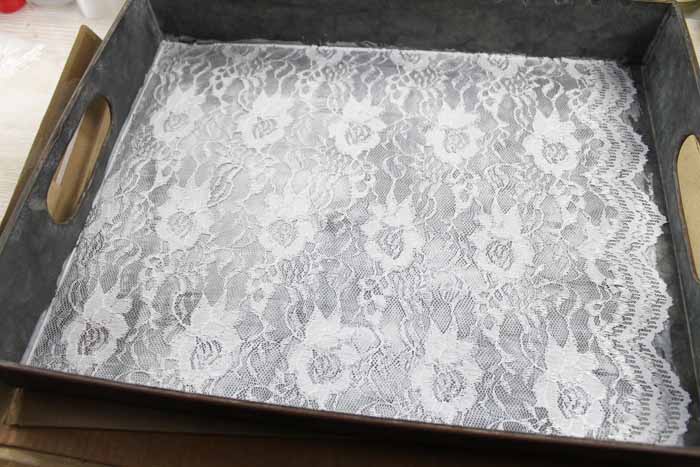 Next, you will need to seal the lace before adding the epoxy resin coating. Add a thick coat of the sealer to the entire surface and allow to dry completely.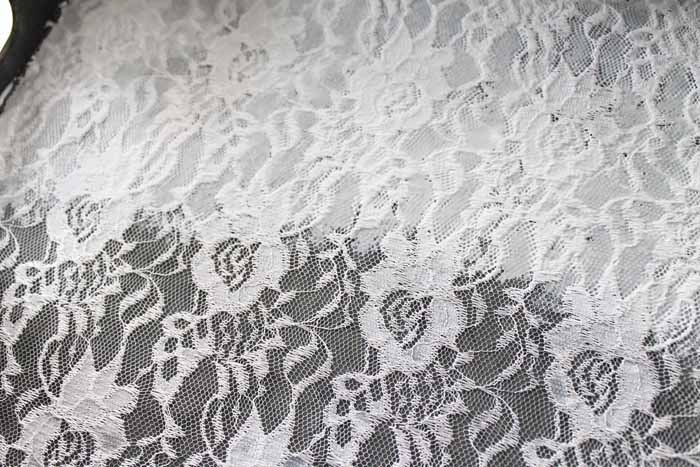 Now you are ready for the magic! Don't be afraid! Just follow all directions that come with your resin product and your project will turn out beautifully.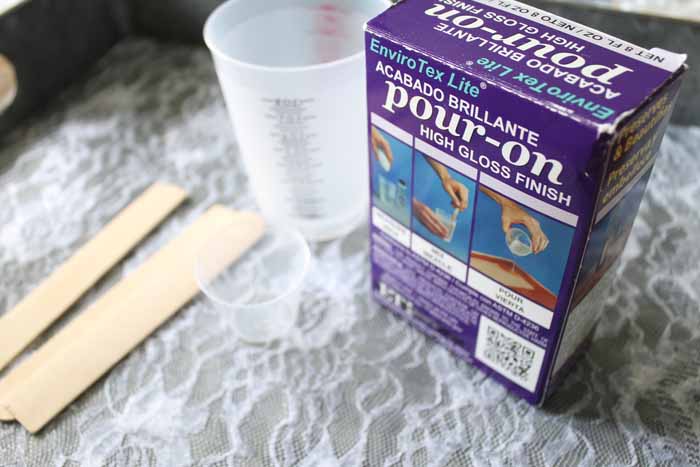 Be sure to wear gloves and measure and mix according to the package directions.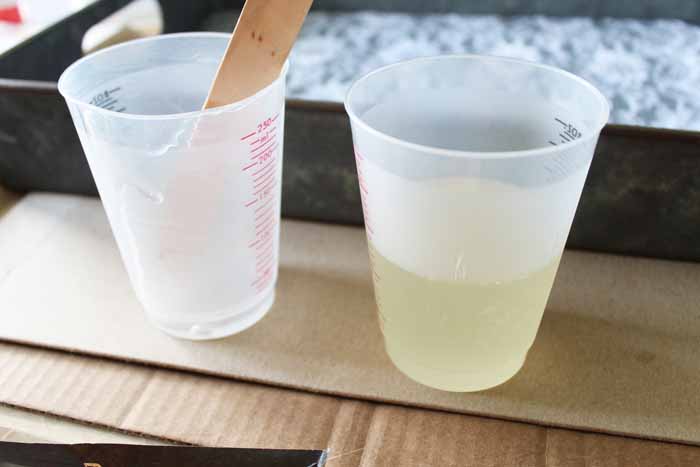 Then just pour over the tray until the lace is completely covered. Allow bubbles to rise to the top and pop them according to the package directions. You can blow on them or even use a torch to pop them. I find it helpful to run my stir stick over the lace to release the surface tension and help the bubbles rise. There are several methods to pop bubbles and you can use any of those. Then allow to cure in a place where the tray can be level.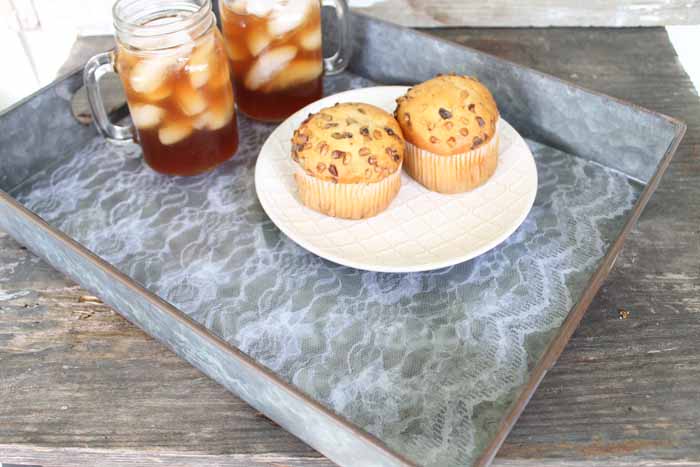 Then you can use your coffee table tray to serve up a snack or just for a touch of shabby chic decor.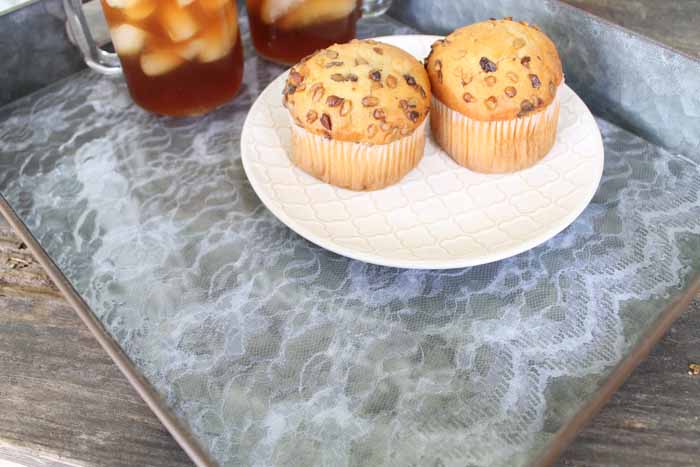 The mixture of the industrial metal with the romantic lace is a stunning combination.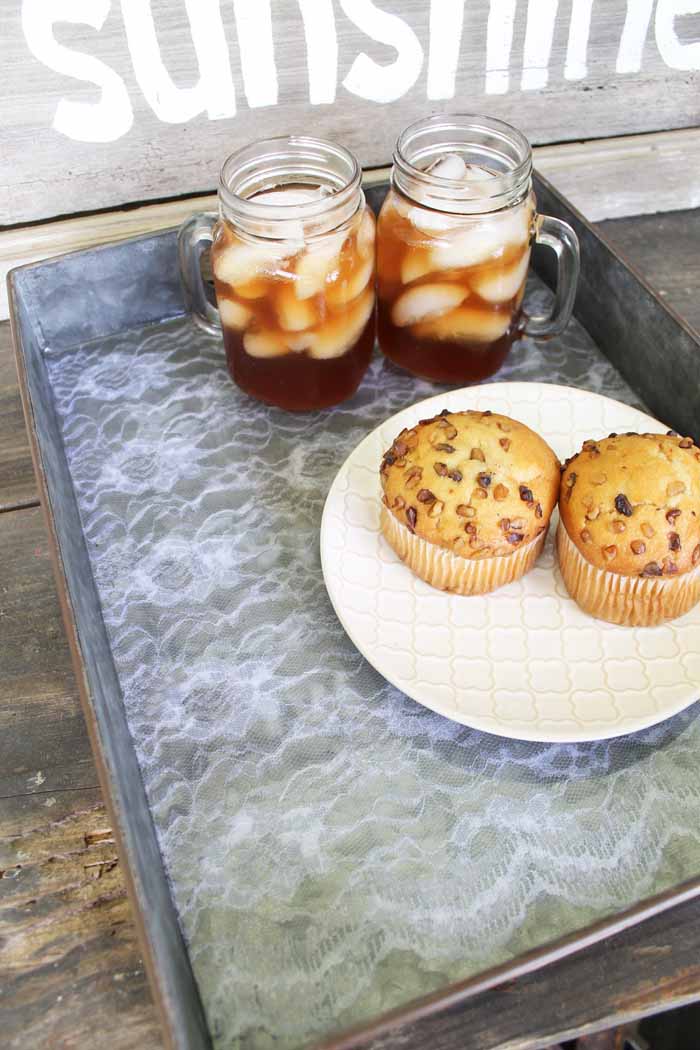 You will love how this coffee table tray looks in your home! So, be sure to make your own version today!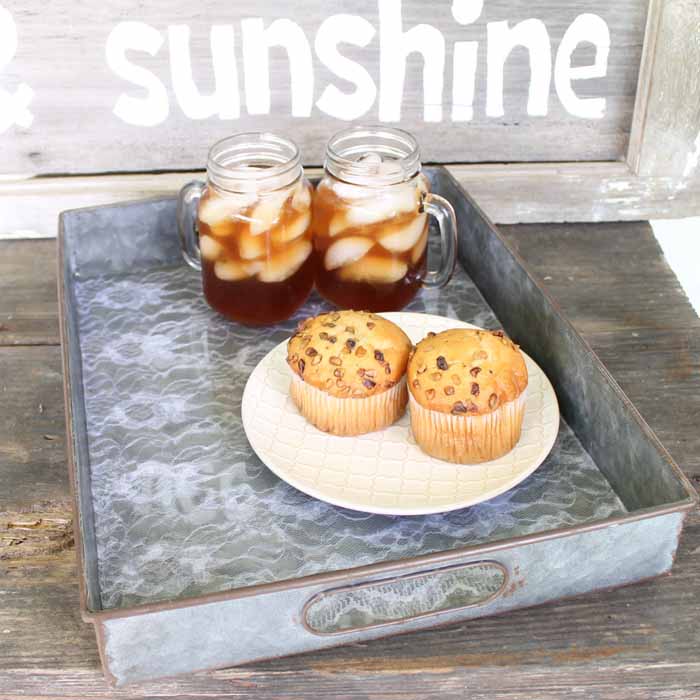 Love this coffee table tray and want more ideas? Try the links below!
Struggling with resin and need help?
I know that a ton of you are intimidated by resin. Don't be! You just need to know the basics and gain some experience with the medium. I have a course that will help you to master epoxy resin and give you the confidence you need to tackle this project and so much more.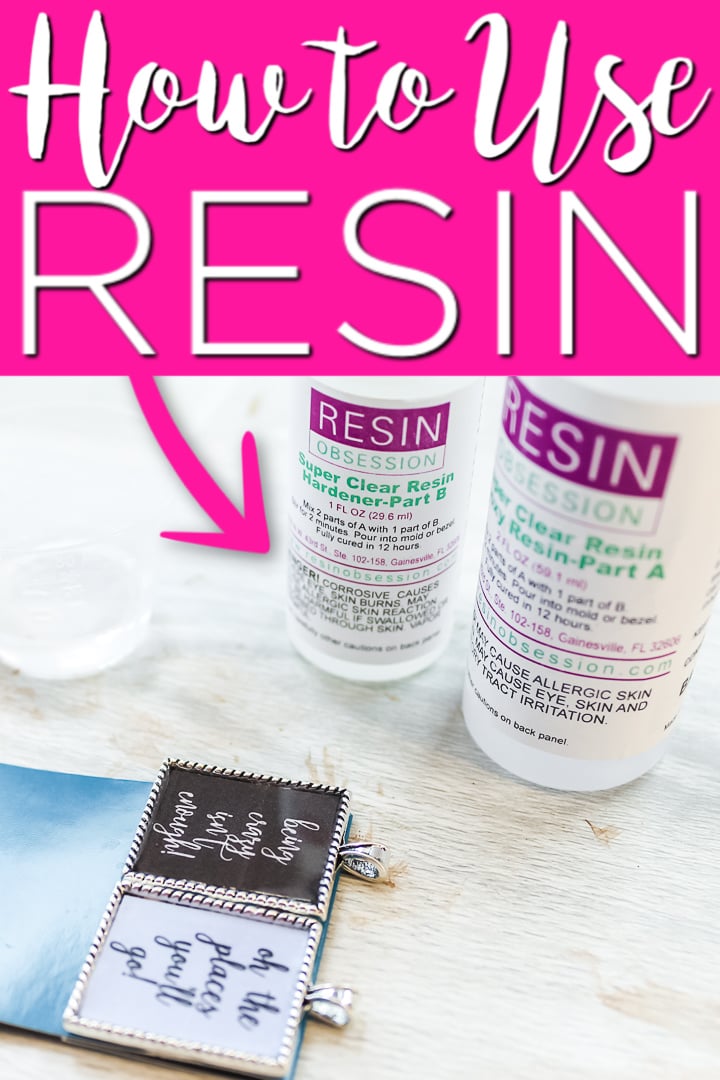 With unique insights drawn from more than a decade of creating and selling resin jewelry worldwide, this course is from an Amazon best-selling author on the topic. This class goes beyond making a few projects. You get thirty video lessons to give you clear directions on how to make resin jewelry you can confidently share and sell. Want to see more?