Today is all about craft room decor. These spaces are going to knock your socks off! Pretty and functional storage all in one? Oh yes! If you are looking to redo your craft room, this is the place to be. You are sure to get inspired to create in these amazing spaces.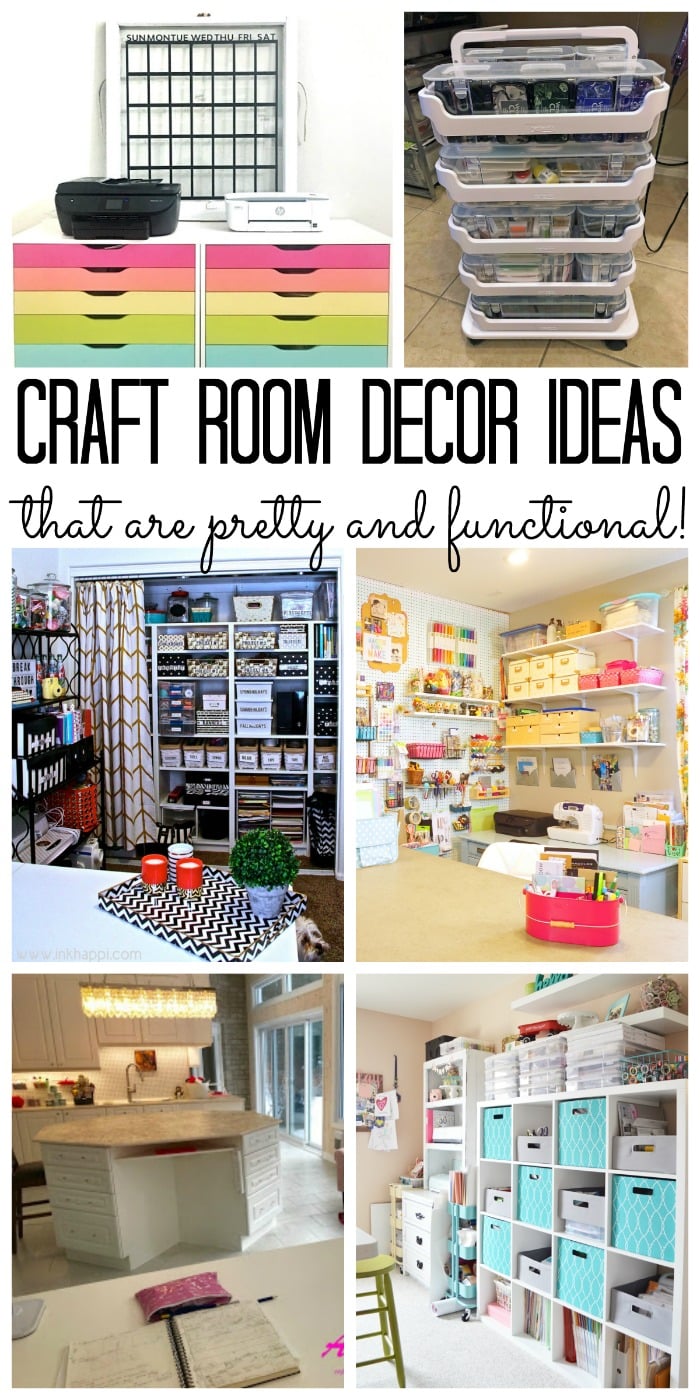 Craft Room Decor on a Budget
Find budget friendly options that look amazing at The Happy Scraps. Loving how bright this space is and the fact that she spent very little outfitting her craft room.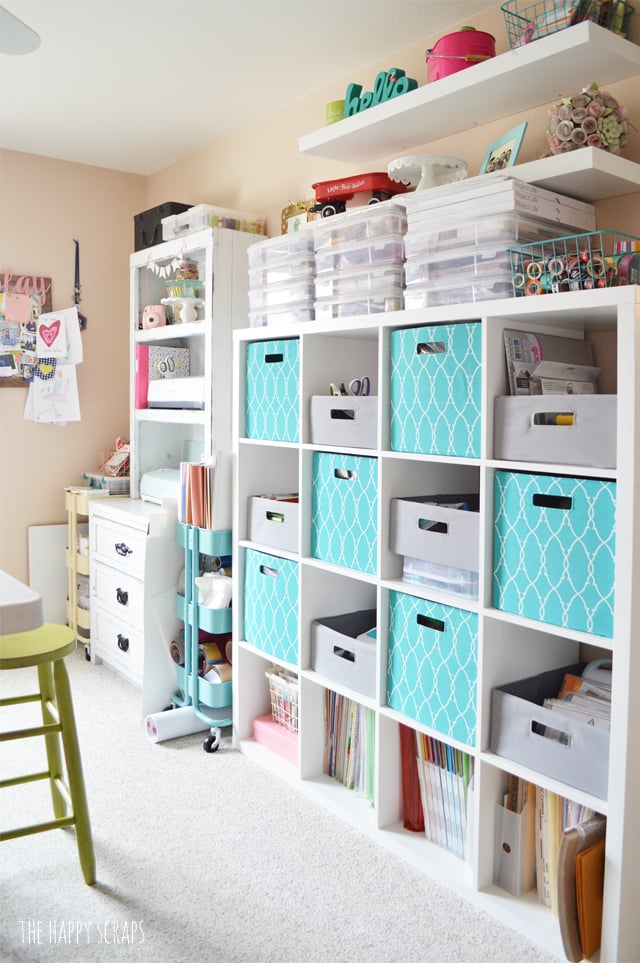 A Pegboard Wall
Yes you read that right! An entire wall of pegboard is inexpensive, super functional, and, in this case, gorgeous. I am in love with this and so much more in the Happiness is Homemade craft room!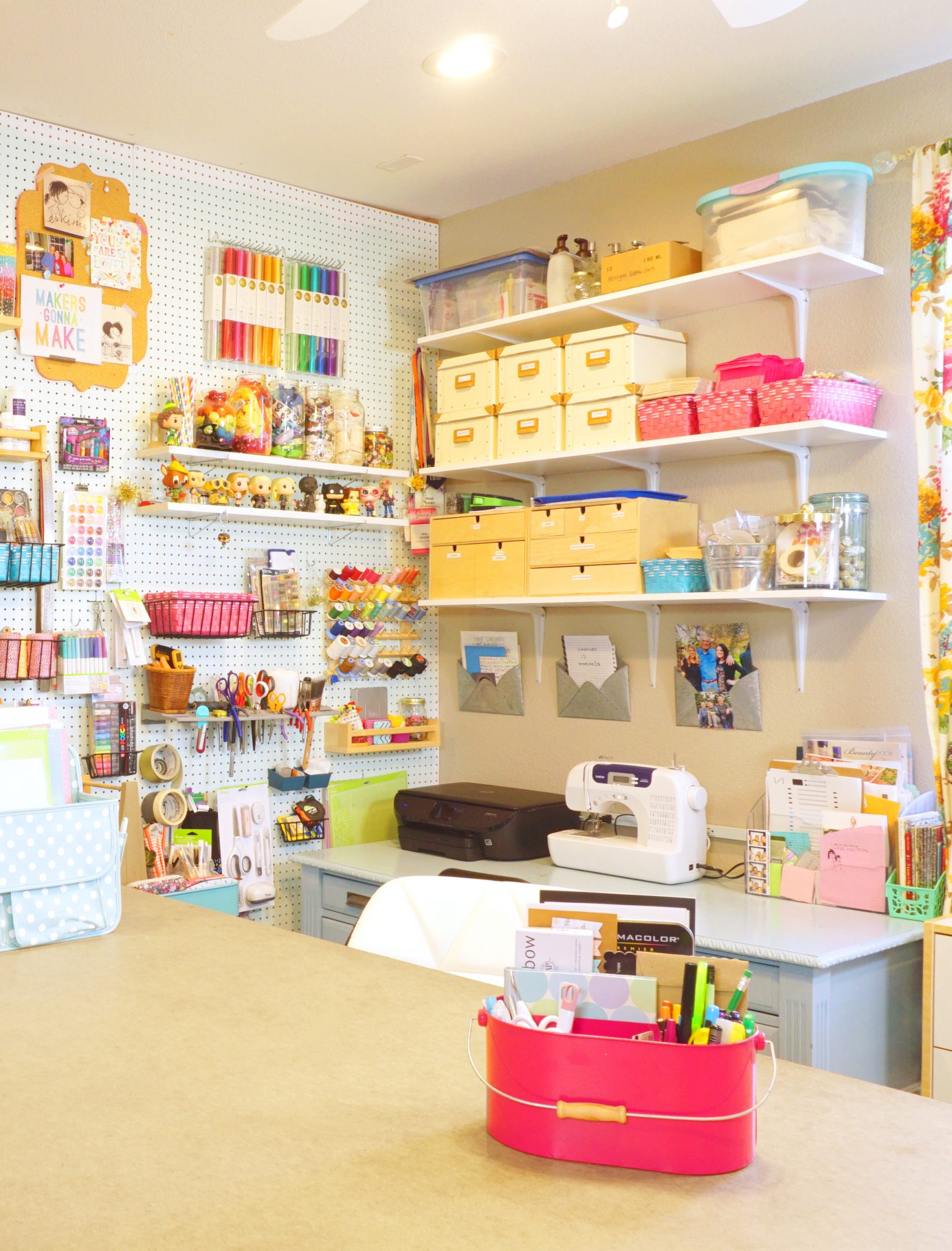 Dining Room Turned Craft Room
Think you don't have a room in your home to turn into a craft room? Think again! Just My Little Mess took her formal dining room and outfitted it as a craft space. Oh and the craft room decor in this room will blow you away!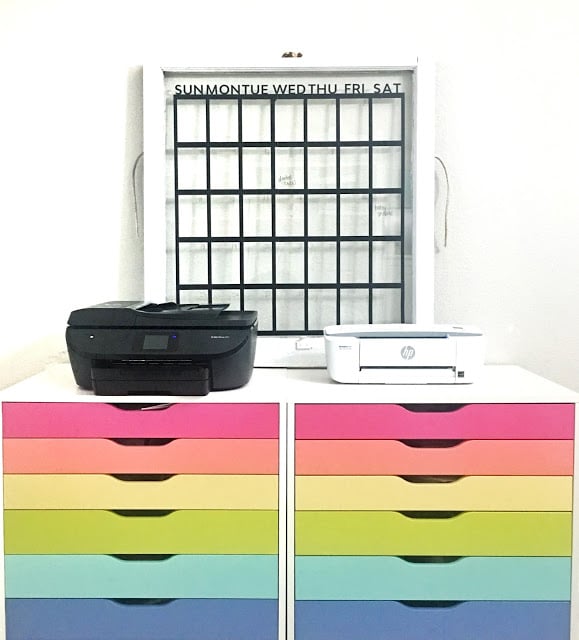 A Custom Made Craft Room
Ann Makes pretty much has the craft space of my dreams. She custom made each and every piece with a contractor for a craft room that is all her own. And….it has a sink! I may come and stay at your house Ann!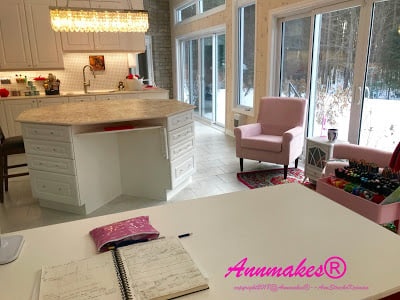 So Much Storage!
Next up is My Scrap n Stuff with a craft room that has so much storage! And not just any storage. These boxes and bins will have you heading to the store to pick up your own.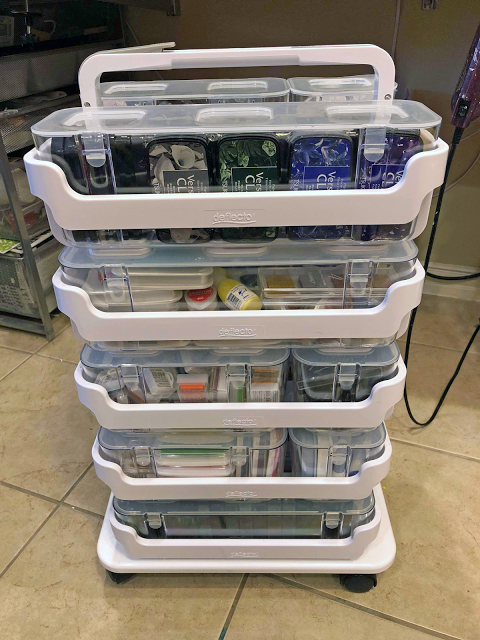 Dream Worthy Craft Room Decor
Sometimes you just need a pretty space to create. That is exactly what you will find at Ink Happi. I am in love with her space and all of the gorgeous decor that is also functional as storage as well.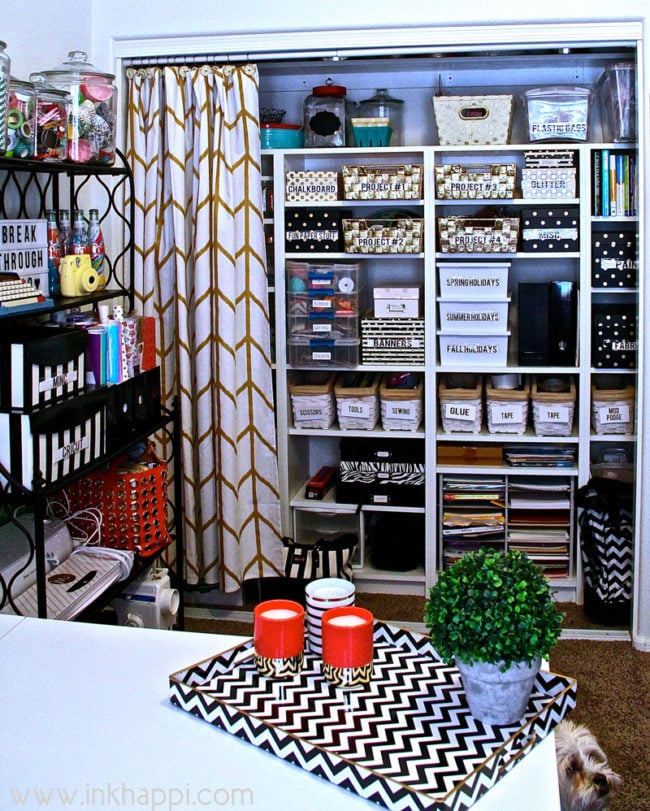 For me, craft room decor is a necessity as it gives you a gorgeous place to work. However, your craft room also has to be functional as a space to store your supplies as well as get creative. Hopefully you found some ideas in today's rooms to inspire you to make your own creative space. Want more craft room goodness? Head to this post and see all of the spaces in our series.
Love This Idea for Storage and Want More? Click the Links Below!