Today we have ideas for a craft room table and so much more! It is the first day of our craft room tours series. You can find my room as well as the rest of the tour by clicking here. Today we have four rooms that you are going to love. Get tons of ideas for your own space then grab a space in your home to get creative.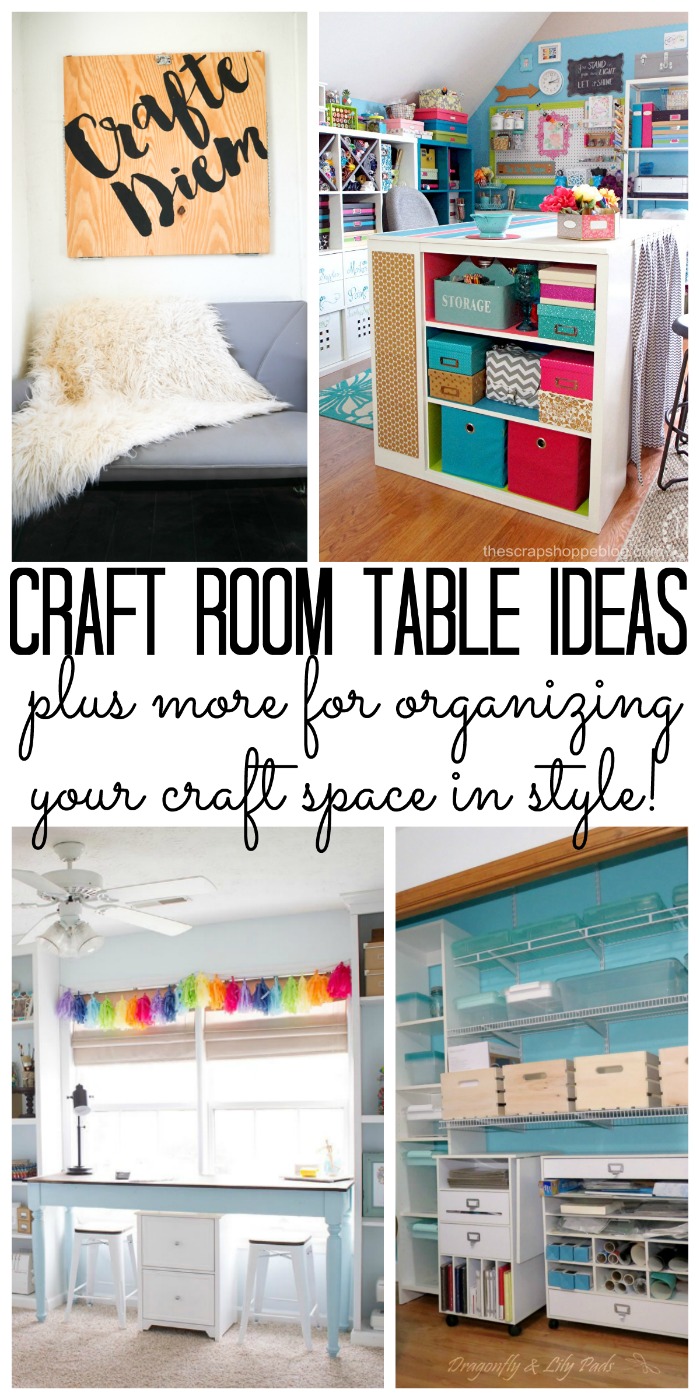 Fold Down Craft Room Table
To start we have a craft room table that folds down from Tried and True. This is a great idea for super small spaces. If you are a blogger, you really must check out how she is using this for project photography. Simply brilliant! Oh and you will love the rest of Vanessa's space as well!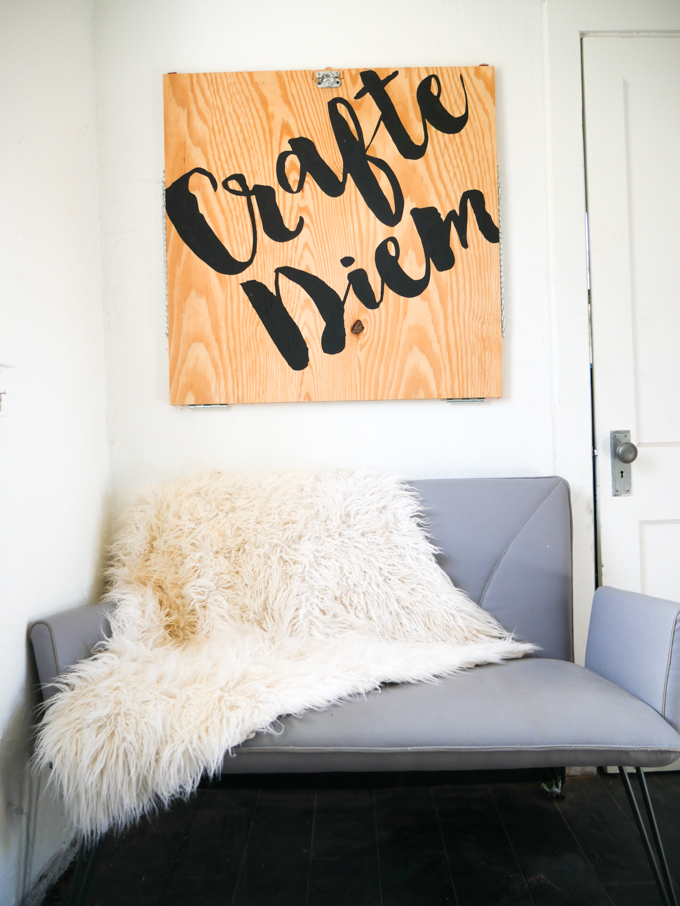 Colorful Craft Room Table
Michele's room always knocks my socks off! It is so bright and cheerful. The perfect place to get creative, don't you think! I must say this table looks amazing right? But wait….you must see the storage UNDER the table as well! It is so full of storage options that it makes my heart skip a beat!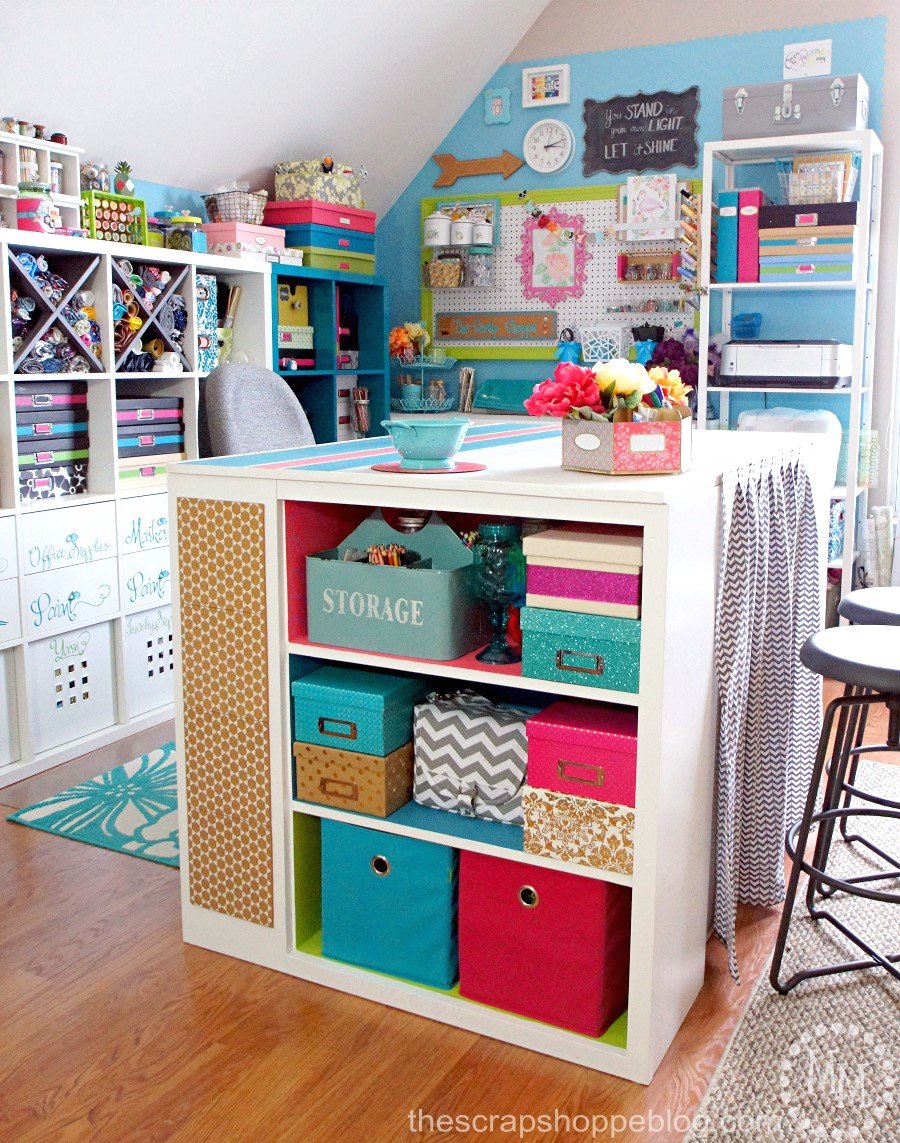 Single Wall Craft Station
No space in your home for a craft room? No problem! Check out how they solved this issue over at The DIY Village. This space is so full of storage and creativity….and it takes up just one wall of a guest room. Now that is amazing!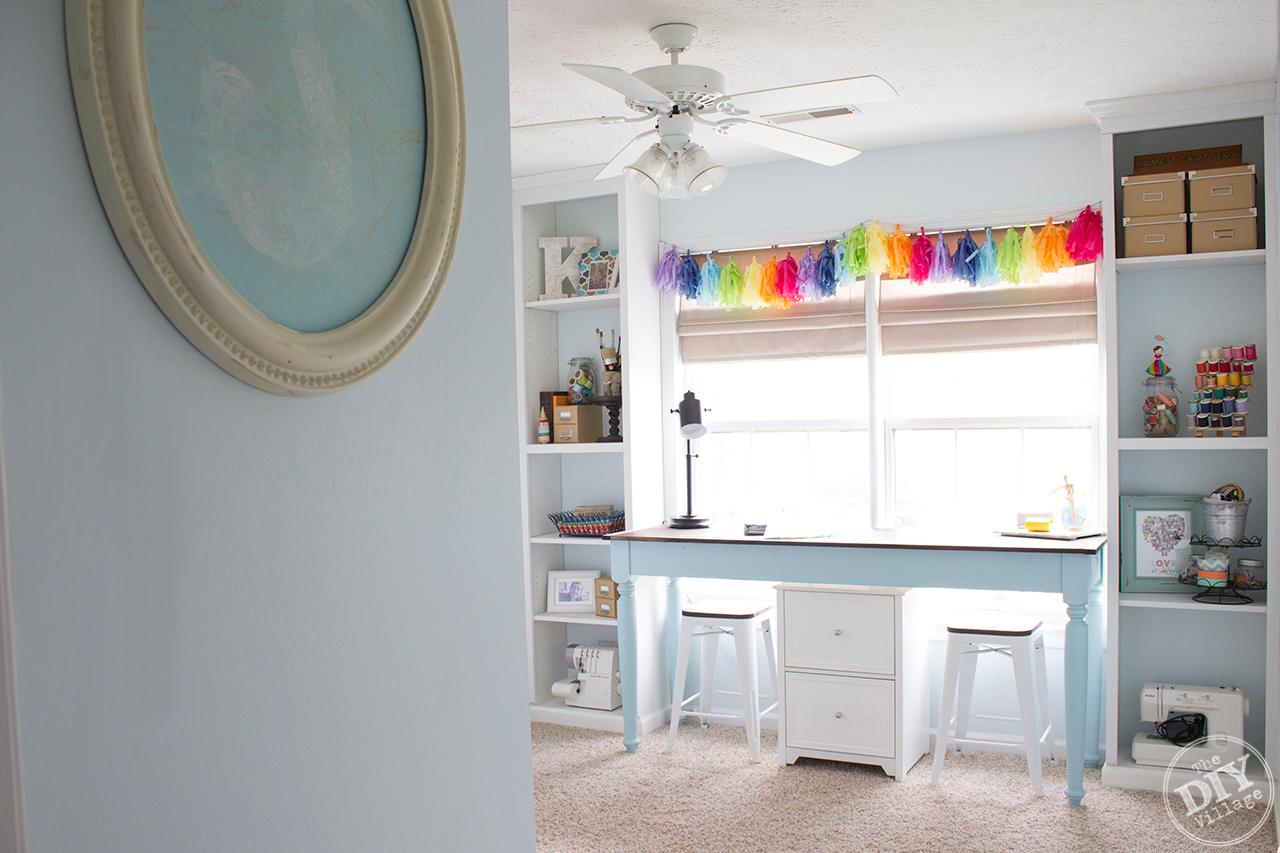 Guest Room Craft Space
If you are like Karen, you have never had a space of your own! Well, y'all, she does now and it is spectacular! Share a space in the guest room by converting a closet into your needed space. Add a craft room table and you are ready to get crafty!
The ideas from today were simply amazing! But this is just the beginning! We have tons of ideas for the craft room table of your dreams and so much more all this week.
Declutter Your Home in 31 Days!
Clear the clutter and organize your home with our daily emails! Every day for a month we will send you a prompt to declutter! Sign up for our email list below to get started.