You can make the most of your craft space with these organization ideas. Even a small space can be really functional. This is day 2 of our craft room series. You can find all of the rooms as well as my space on this post so you can catch up. Today it is all about making the most of the craft space that you have!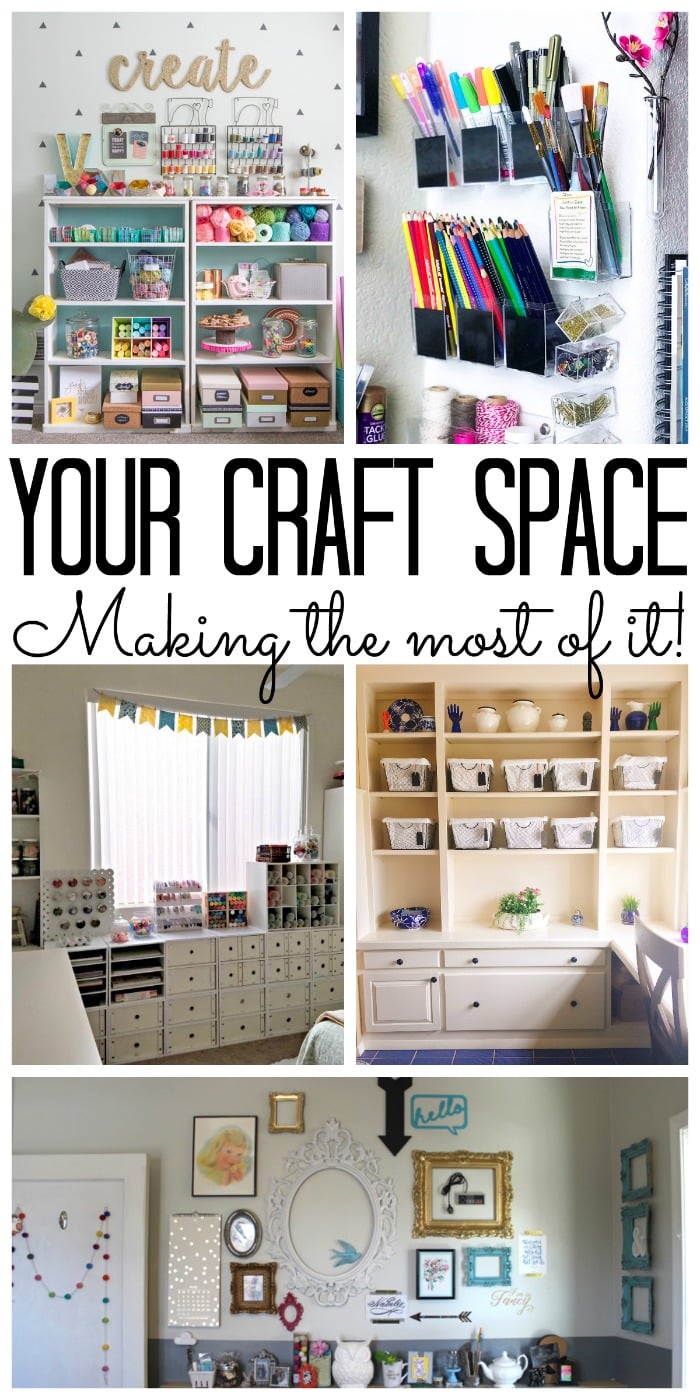 Colorful Craft Space
I love adding a little color in a creative space. The rest of your home may be beige and white but this area is the place to really shine. Plus craft supplies are colorful! So storing them right out in the open really makes a space pop! I basically love everything about this space from The Craft Patch Blog.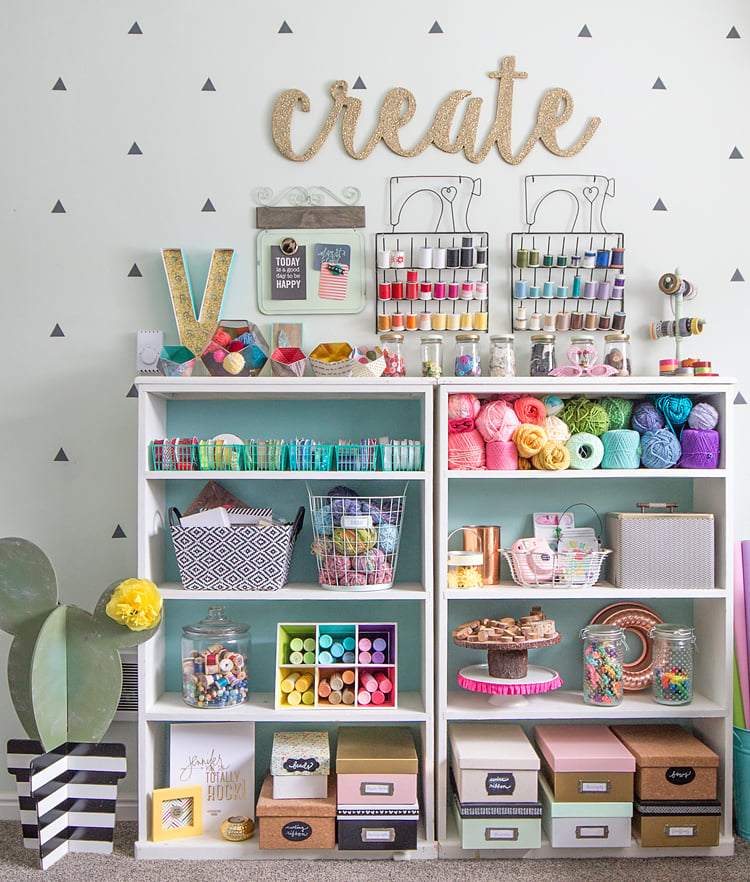 Small Space Storage Ideas
Even a small space can be functional! Just have a corner of one small room for your craft space? So does Jen with 100 Directions but she has packed a ton of functionality into it! From organization ideas to decor, you will love this post!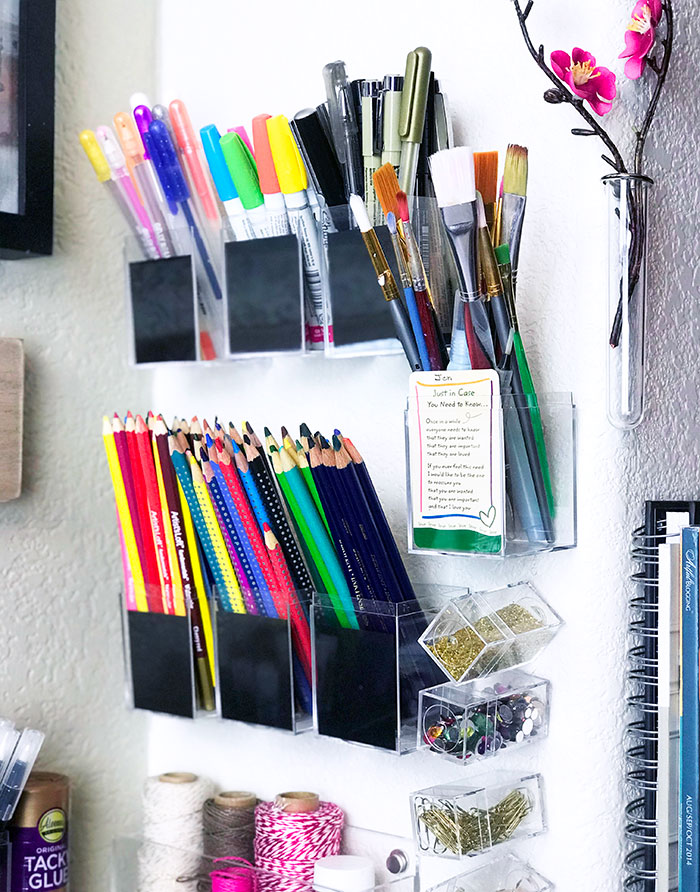 Organizing Your Stash
Perhaps the most important part of any craft space is getting all of your supplies organized. I love this room from Organize and Decorate Everything just purely for those storage options. Now if only she could come do my space!
Cleaning Out Your Craft Space
At times your space just needs a little clean up! No one knows that better than Doodlecraft! I think you will enjoy her real life pictures along with her ideas for a small space work table.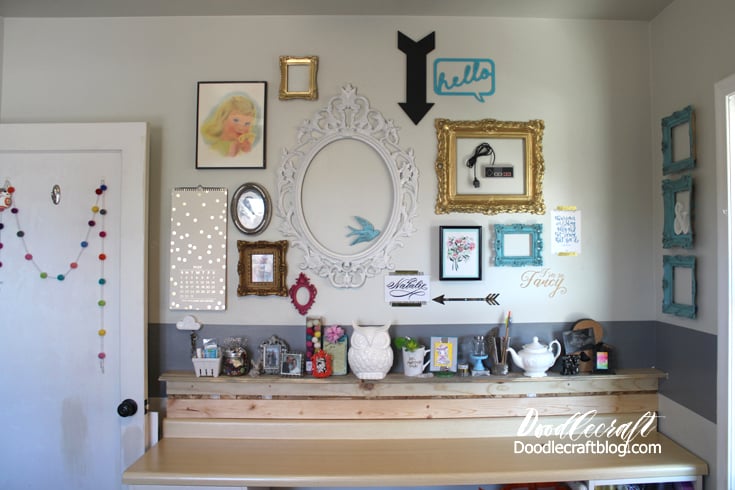 The Craft Corner
Perhaps you only have a corner of one room in your home. This small space from 365 Days of Crafts will inspire you to get creative in whatever space you have available! Love those wire baskets as well!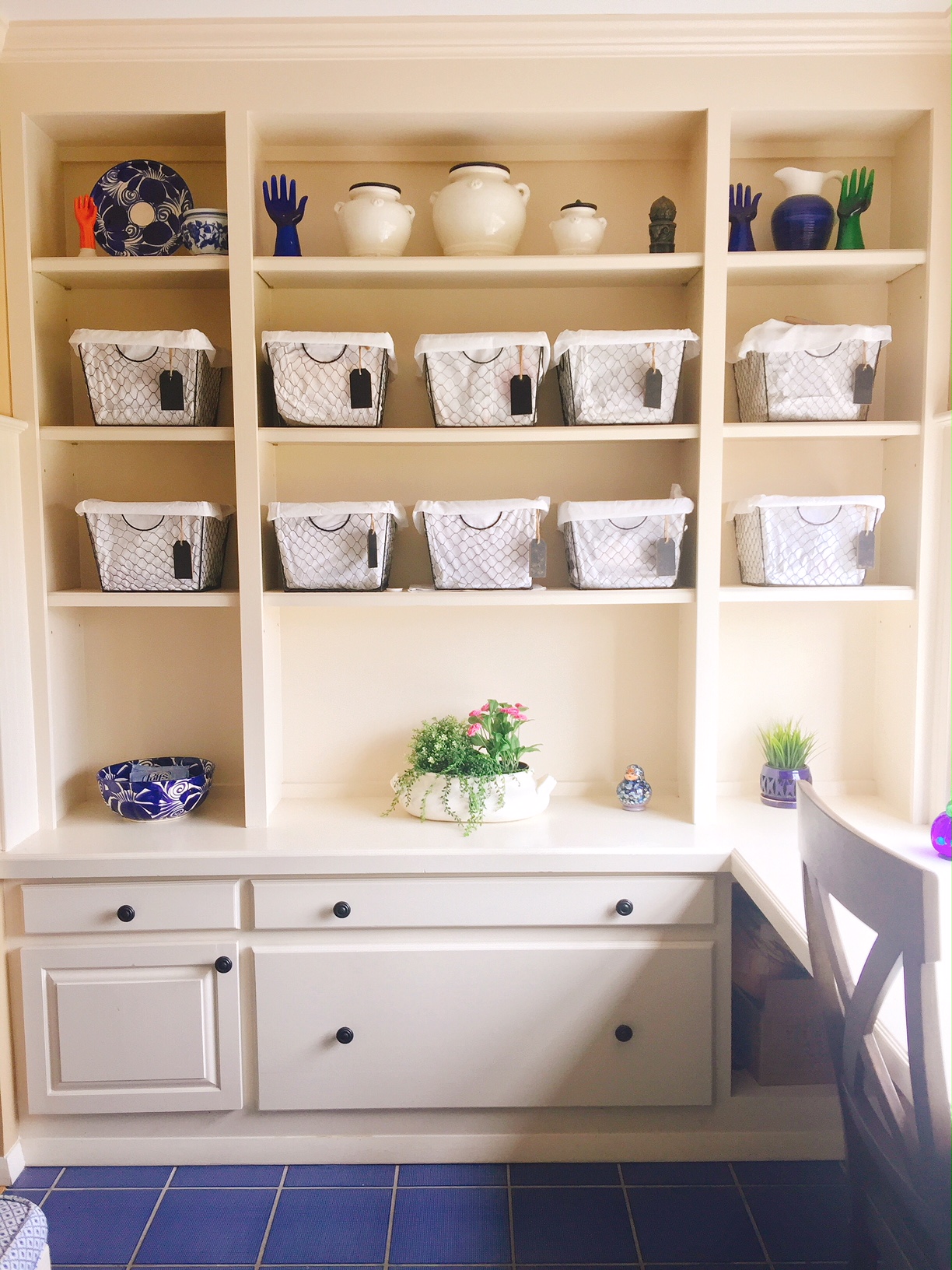 Having a craft space of your very own is a huge privilege. An area where creativity flows and you can let your imagination run wild! Be sure to explore the spaces above to get ideas for your own little slice of crafty heaven!
Love This Idea for Storage and Want More? Click the Links Below!
Declutter Your Home in 31 Days!
Clear the clutter and organize your home with our daily emails! Every day for a month we will send you a prompt to declutter! Sign up for our email list below to get started.