Do you know how to use Cricut SnapMat? Do you know that it is the easiest way to use scraps with your Cricut? I'm going to teach you how to use SnapMat and you're going to love how easy it is to use!
I didn't even know what SnapMat was before I went to a Cricut event with a class on the iOS app. Before that, I had no idea this was possible! You will be floored as well I am sure! Read on and then give it a try for yourself.
What Devices Use Cricut SnapMat
First of all, this technique will work on any Cricut machine as long as you have an Apple mobile device. So, break out your iPhone or iPad to start. Make sure you have the Cricut Design Space app downloaded onto your device then gather those scraps you have been saving for a rainy day. You know what I'm talking about! The scraps you keep them thinking you will use someday but you get so mad because it is so hard to position those cuts just right. Not anymore!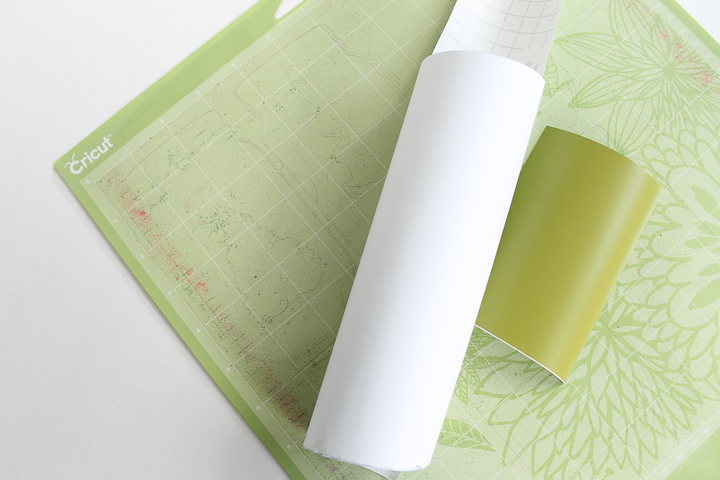 How to Use SnapMat with Your Cricut
I like to follow along with a video when learning new things so I shot a quick video on how SnapMat works when cutting with your Cricut machine. You can watch that below.
Can't watch the video or missed some of the steps? You can also see more about working with Cricut SnapMat below.
How to Position Your Cuts on a Cricut Machine
For this example I used scrap vinyl but this technique will literally work for ANY material that you can cut with your Cricut. Place the materials on your mat. The great thing about using SnapMat is it doesn't matter where or how you put material on the mat, just make sure it's stuck down onto the mat really well.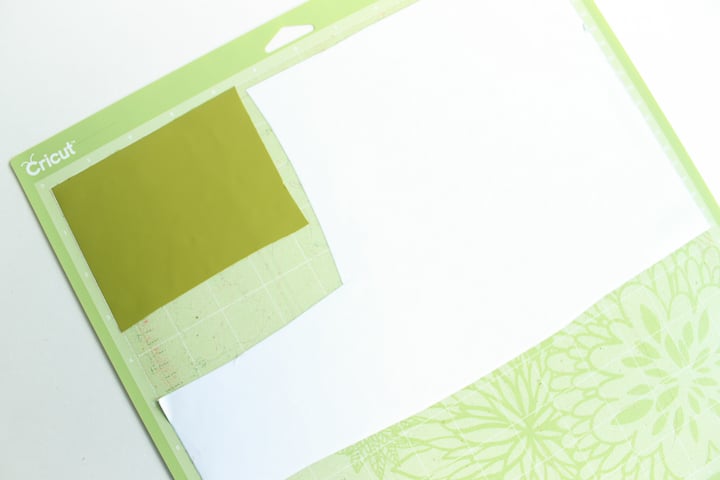 You are now going to use your mobile device to make your project. If it's easier for you to design on your computer you can do that, just make sure you save it into the cloud so you can open it on your device. Once you have it opened click "Make It" on your app and you will have the screen below.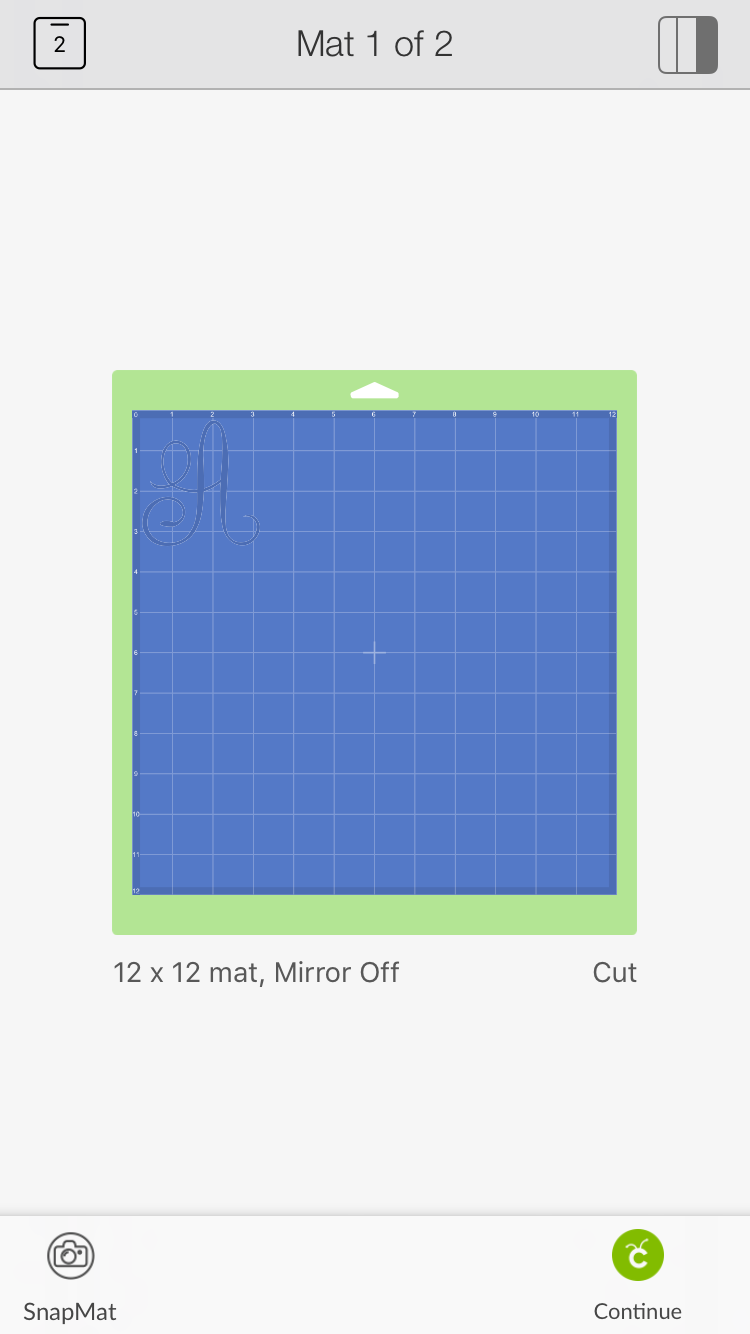 Fairly standard, however, there is that SnapMat button in the corner. Click it! Now you have a screen that looks something like the image below.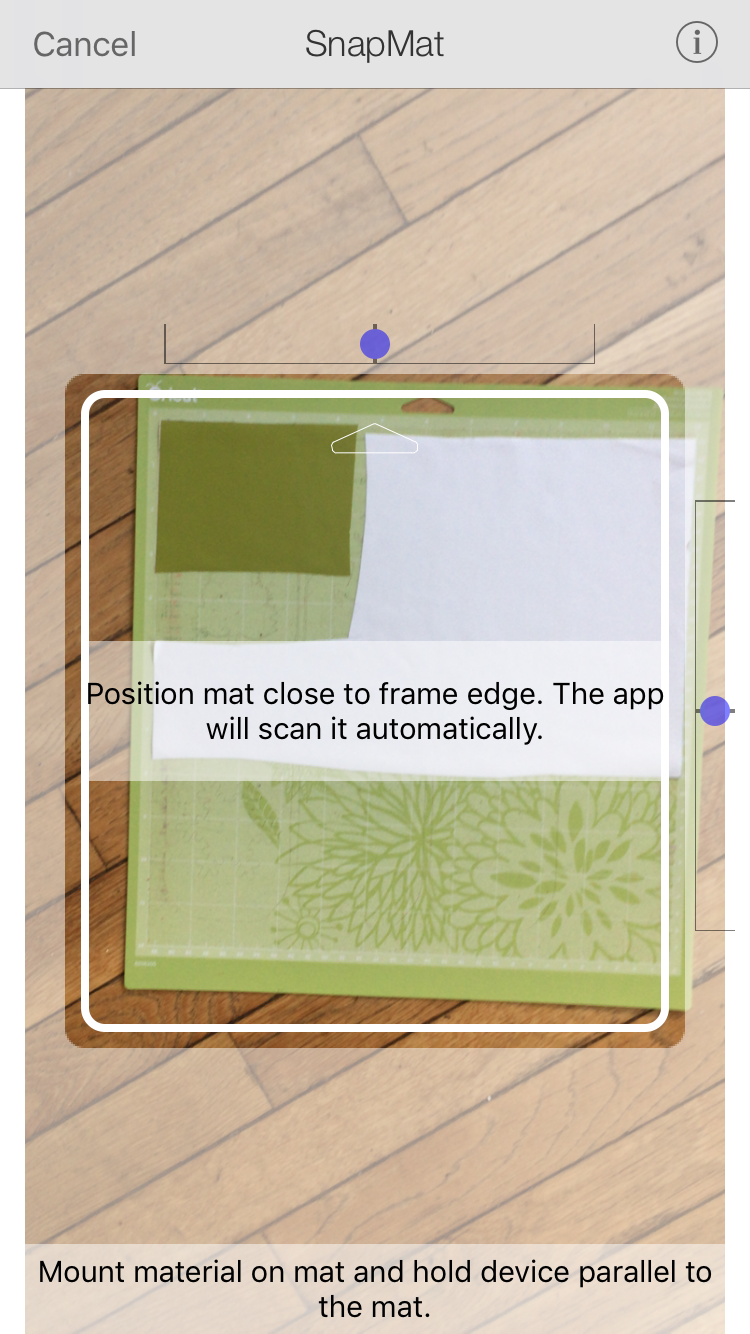 It is using your camera to actually take a picture of the mat! It may take some practice but you need to hold the mat in that square and hold it fairly steady.
If you're having a hard time holding it steady try laying your mat on the floor and use the edge of a table or chair to set your phone on.
Once in position, the app will do all of the work for you. Putting the mat on the floor makes it easy to get the whole mat into the frame to capture the image.
If you have a problem with the photo you can always select retake in the top left corner and snap another photo.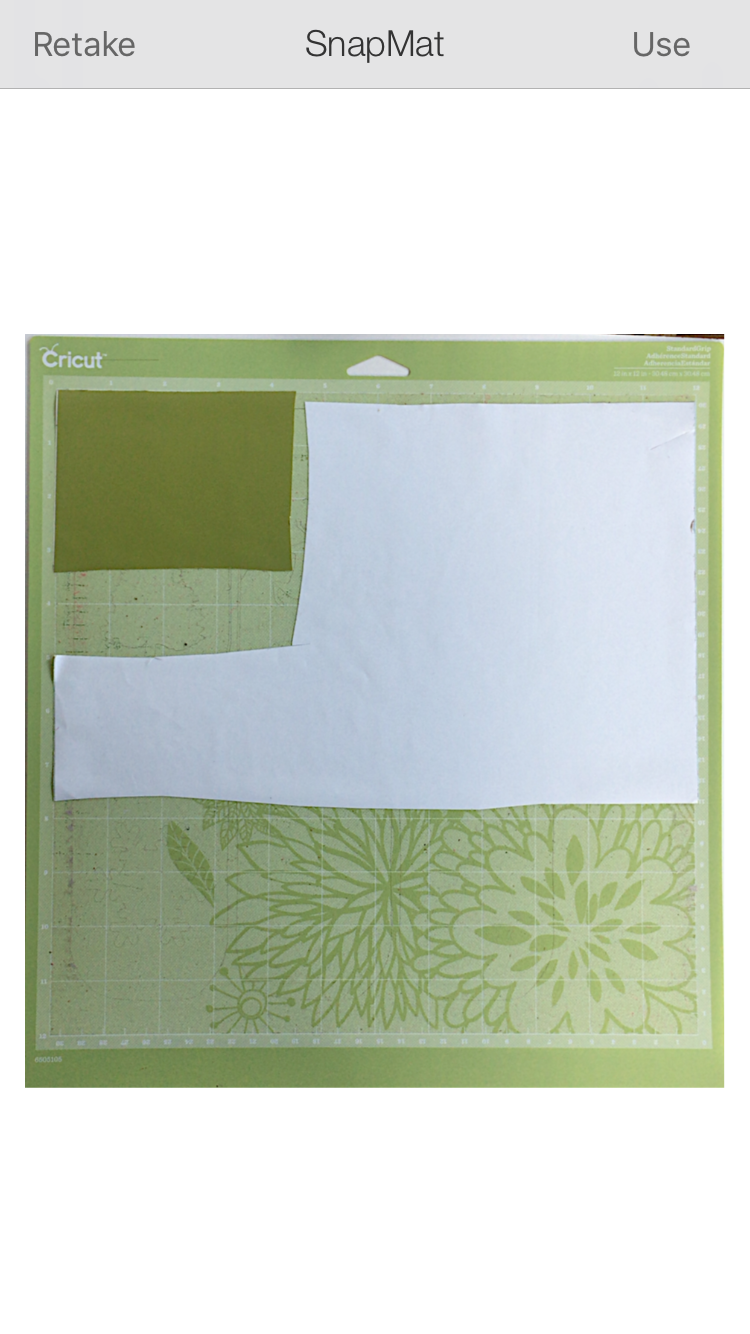 Now the app has a picture of the exact mat I am using! Tap "USE" and your pieces will be put onto the SnapMat image.
Well, at least one of your images. If you have multiple mats on your project, only one will be placed on the mat image. Keep reading to learn how to get them all on one mat.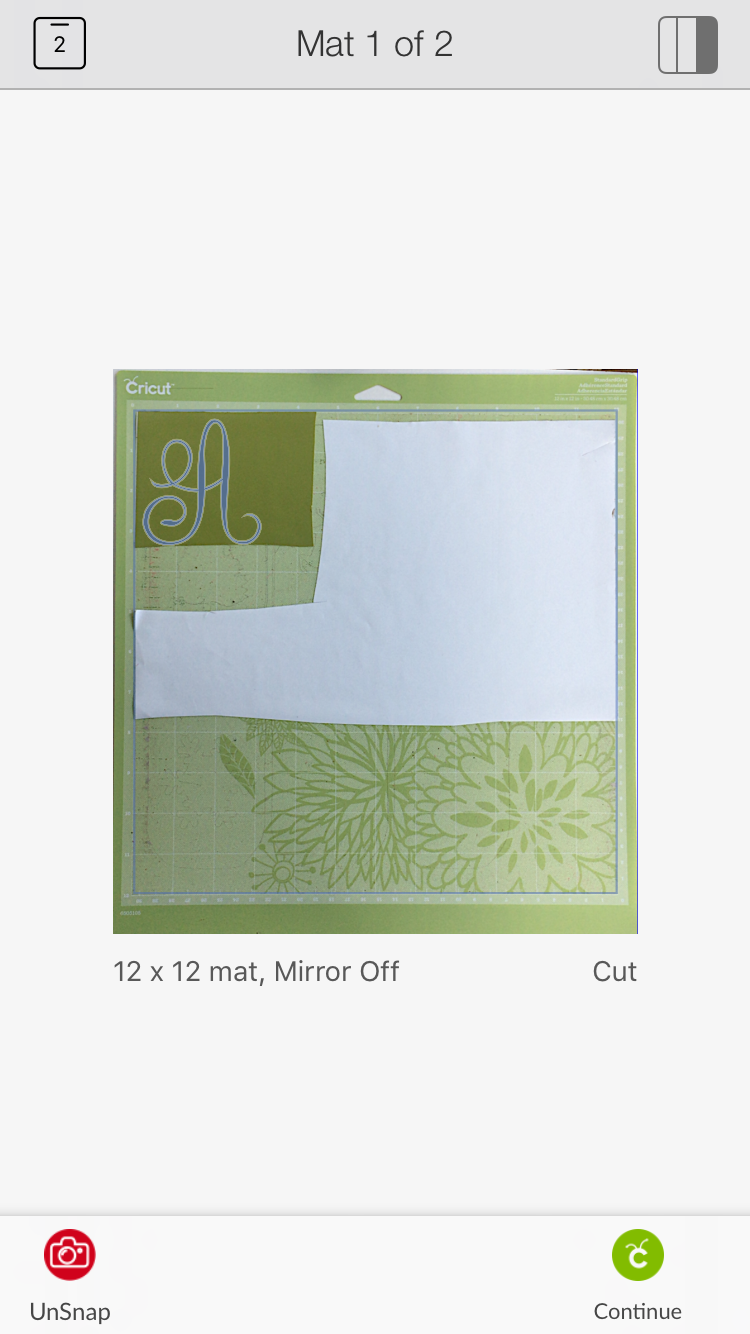 Click the mat in the upper corner and now you can see all of your mats. Head to each one that is not on the SnapMat (one at a time).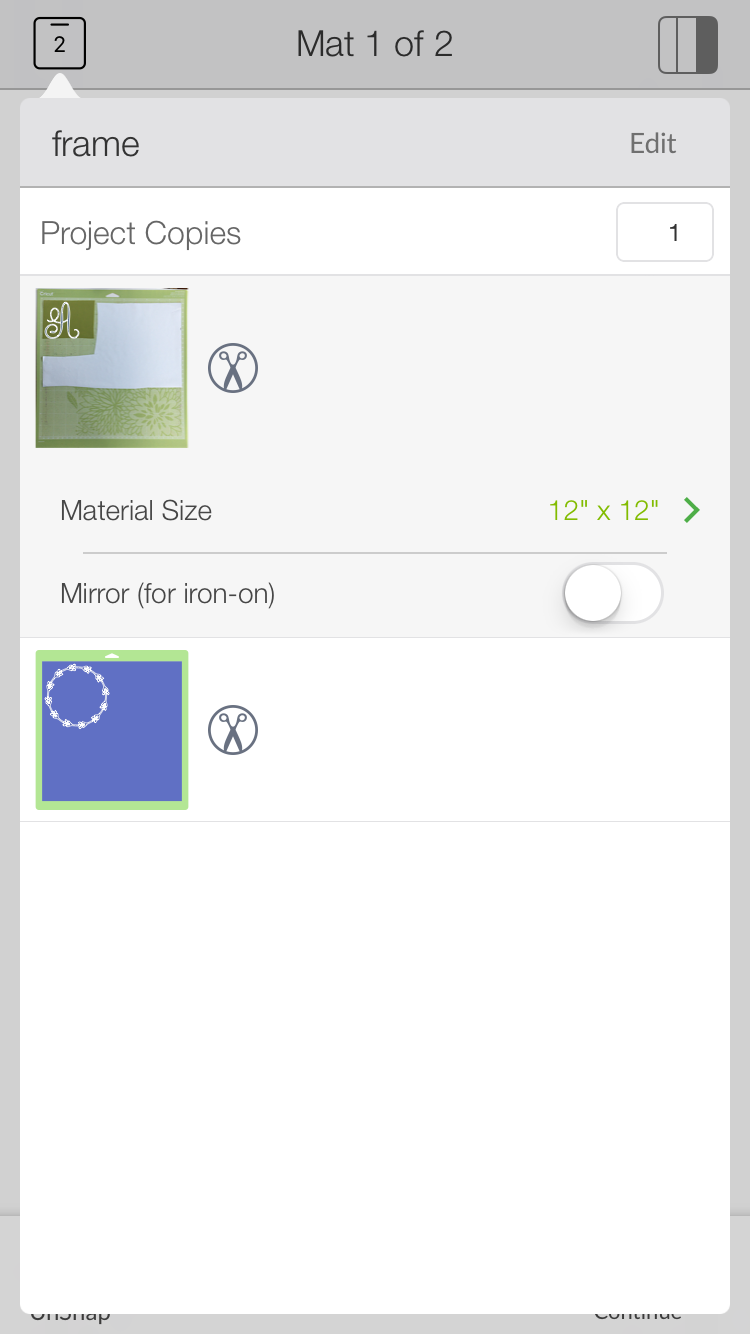 Click the image that is being cut and those three dots will come up in the corner. Click those.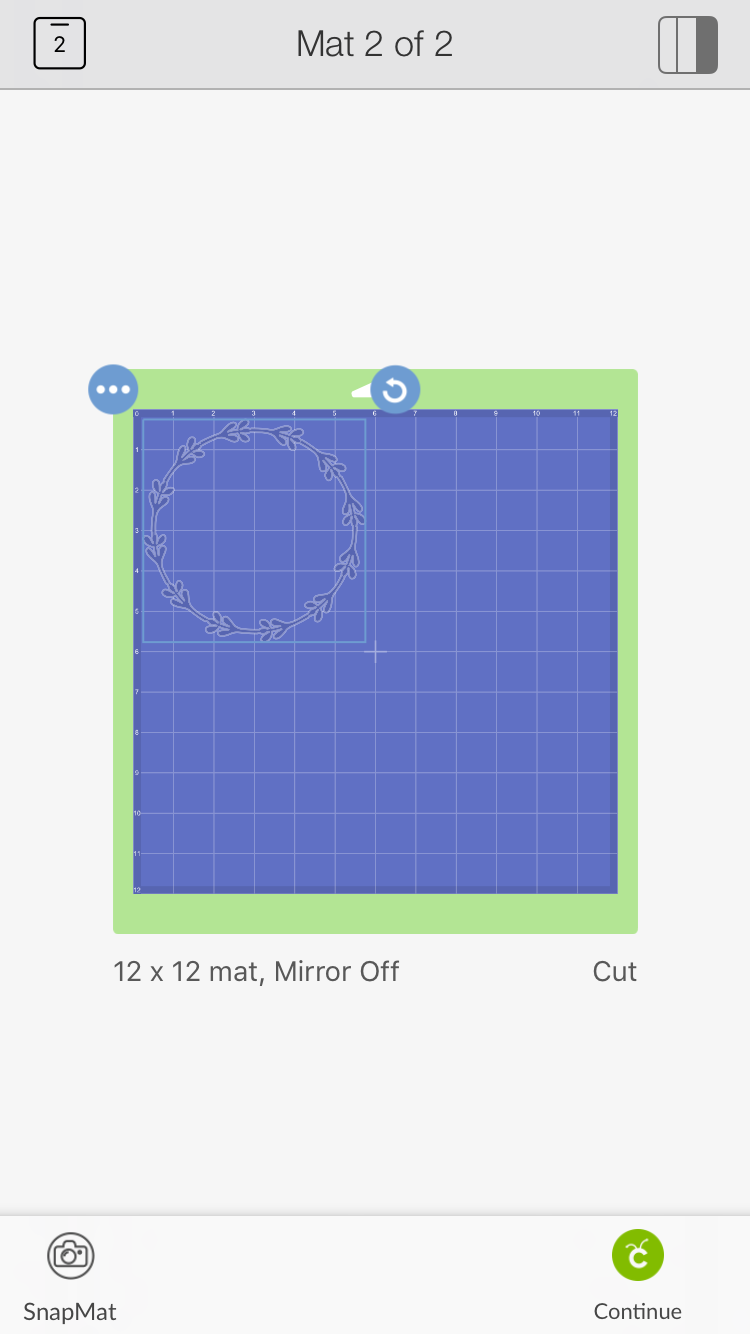 Select "Move to another mat":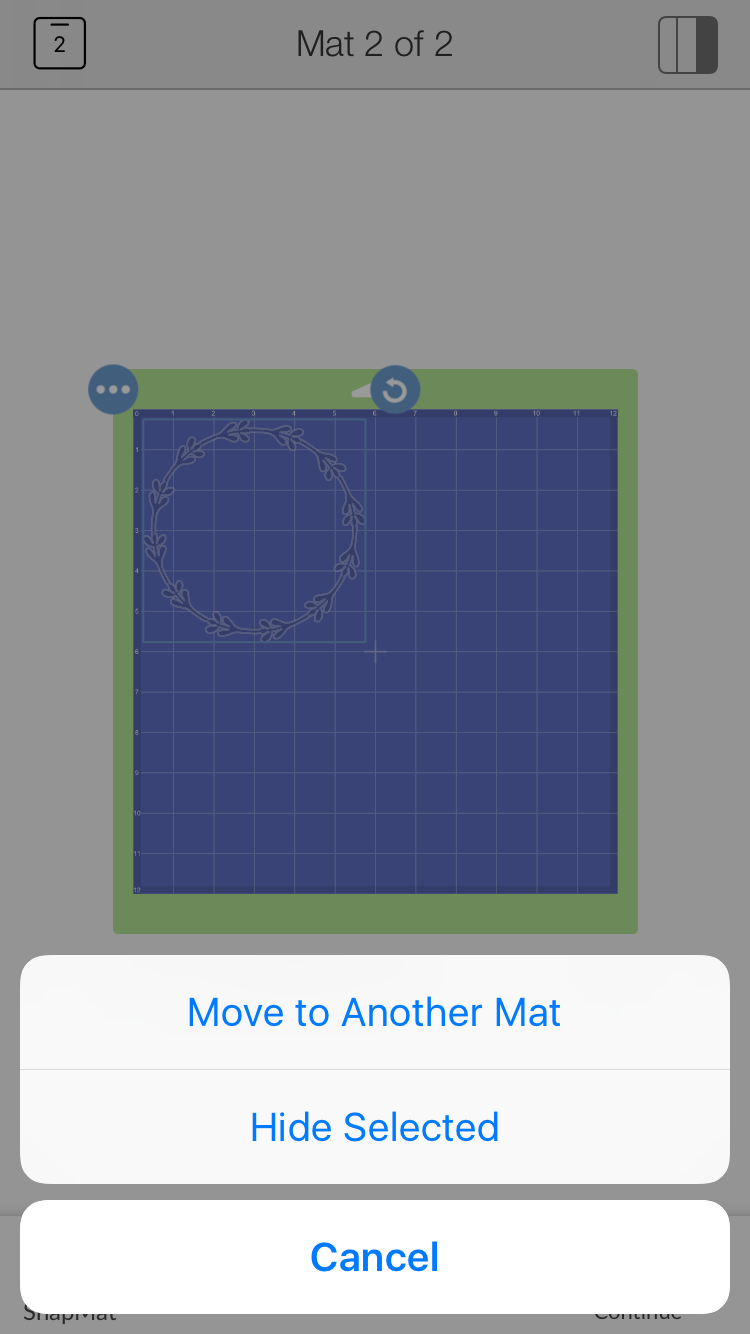 Pick the mat that has your SnapMat (in the photo below that is Mat 1).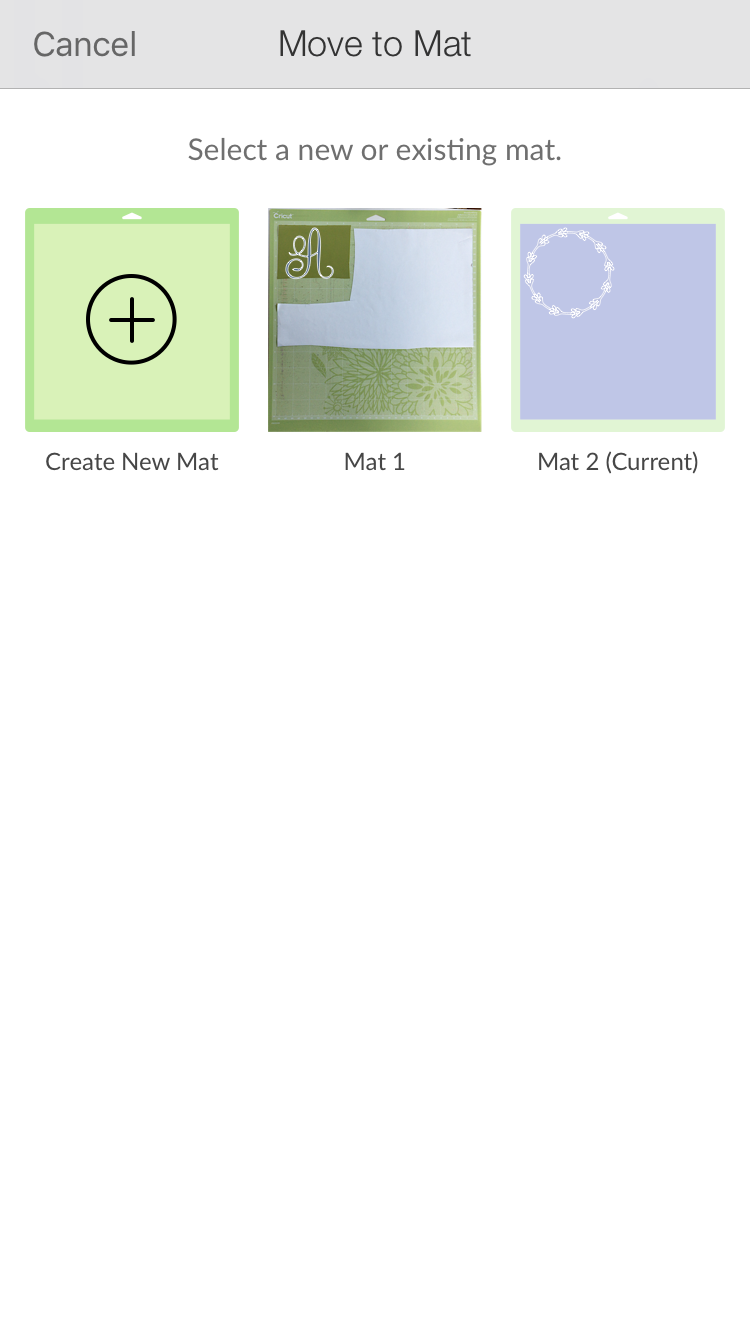 Repeat until all of the cuts desired are on your Cricut SnapMat. Don't worry that they're all on top of each other. We'll move them where they need to be next.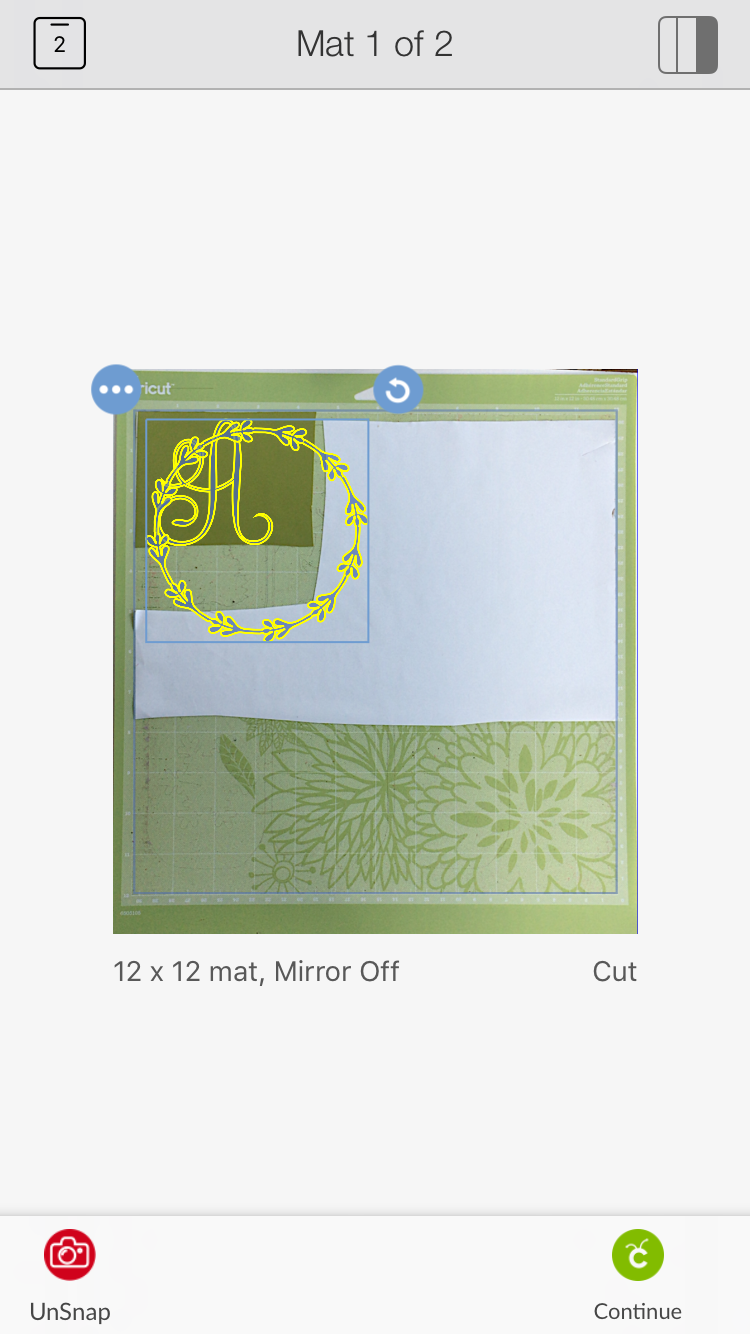 You can now drag those elements into position. Yes, you can see how they will cut right on the mat and move them to the scrap that makes sense for each one. I realized that my "A" was a little large in fact for my scrap piece. I had to go back to my design and resize. You cannot resize on the mat screen. It would be nice but I think it's safer since it would be hard to make sure you're not messing up sizing on something multi layered. However, now both pieces can be cut from my scraps!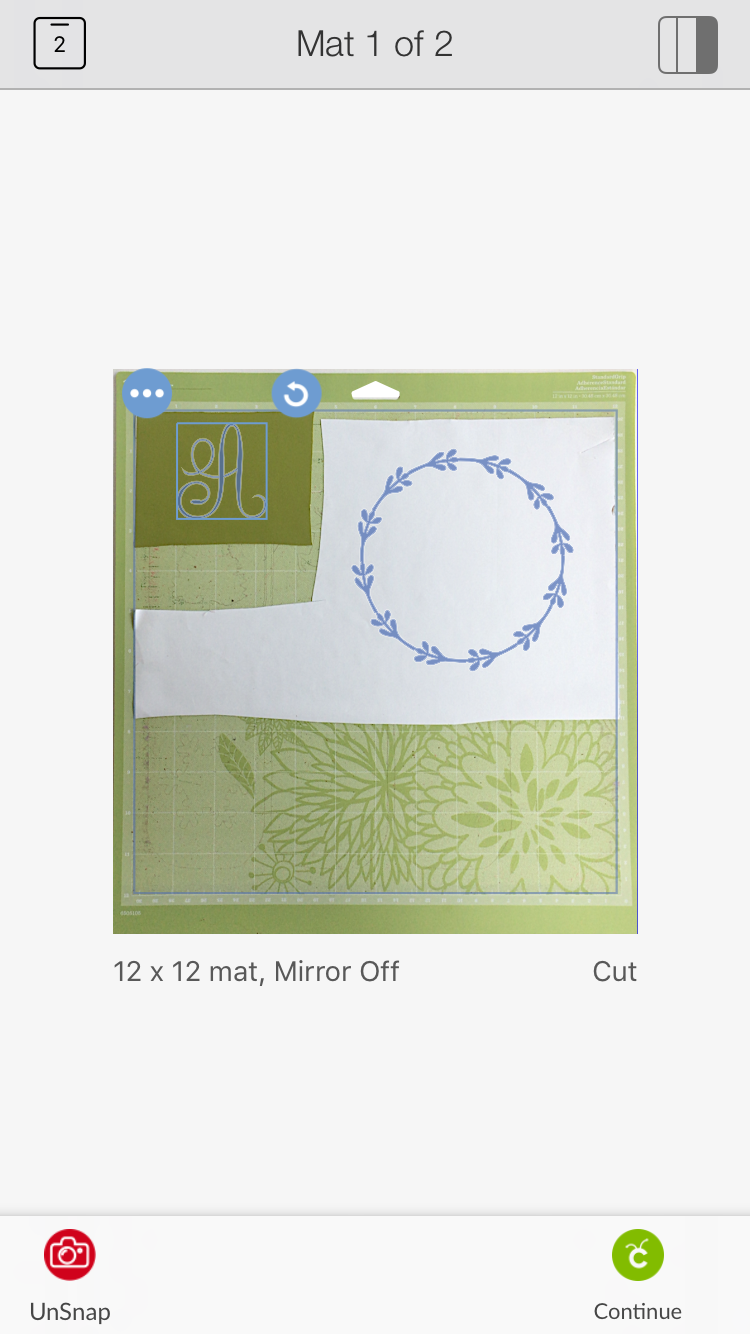 If you didn't know, you can hook your device directly to your Cricut via Bluetooth and then you just have to click continue to cut. Your computer may ask you for a code the first time you connect via Bluetooth. The code for all Cricut machines is 0000.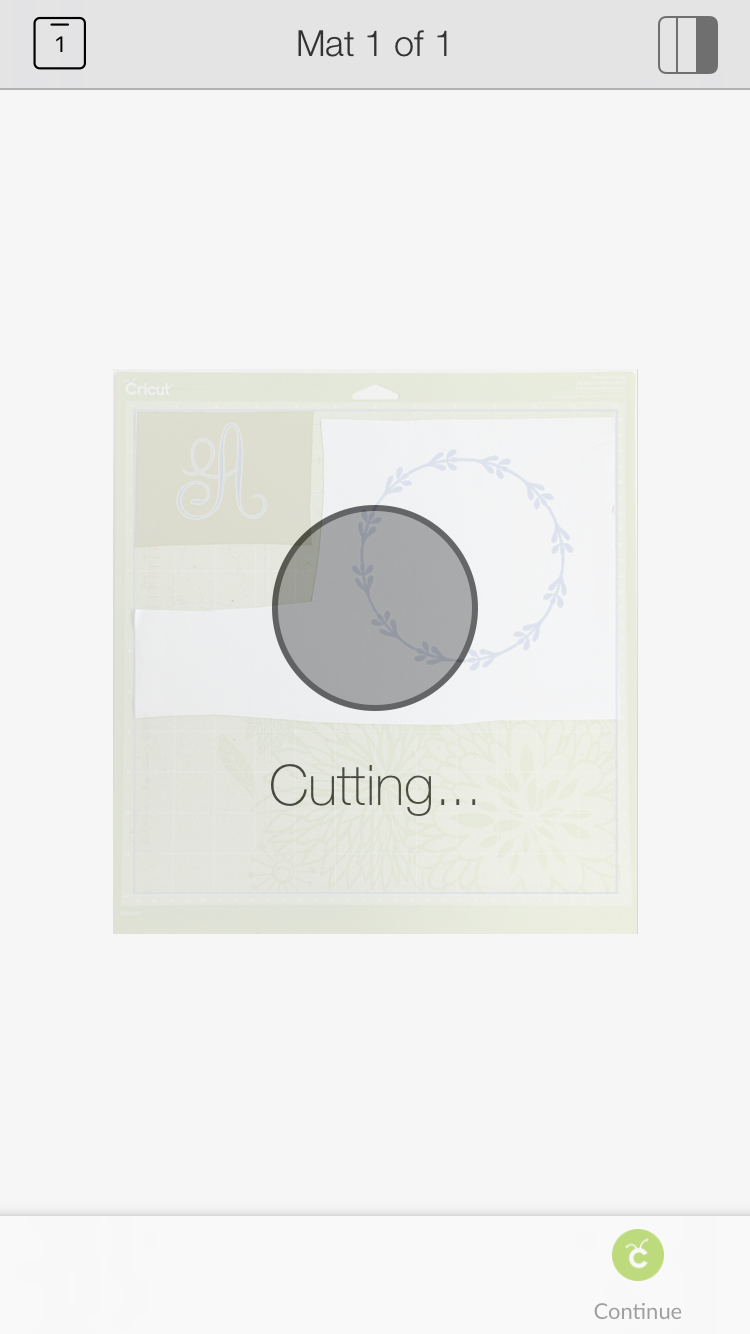 How does it work? One word…..perfectly!
Y'all I have been throwing away small scraps because of the hassle of cutting them correctly. It was such a pain and I could never get it right.
Not anymore! I will be cutting all of my scraps with Cricut SnapMat. So, if you have trouble with your Cricut not cutting in the right place, this may be the solution for you!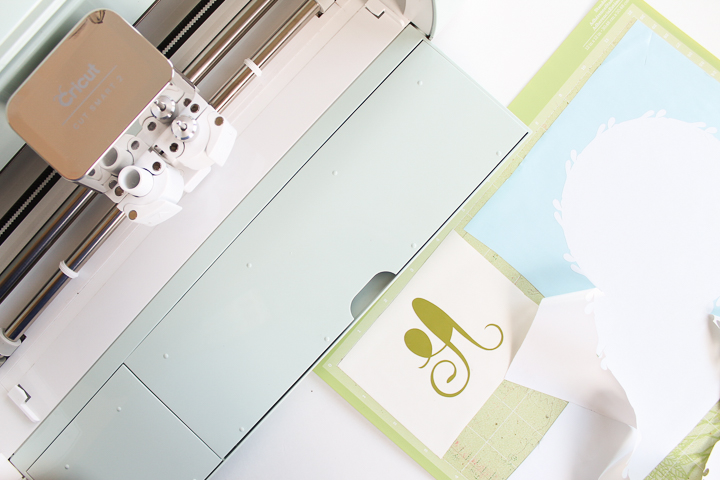 So, tell me, is your mind blown? I know mine was when I first learned this technique. Y'all enjoy and give this a try for yourself. We would love to hear if it worked for you in the comments below!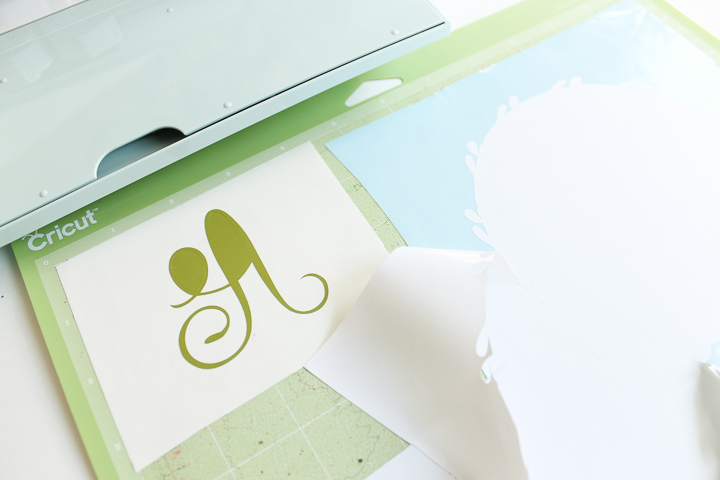 Love this Cricut SnapMat tutorial and want more ideas? Try these links!
New to Cricut?
Sign up for our email list to download the Beginner's Guide to Cricut Design Space for FREE today!
Sign up to get the guide emailed to you!