The new Cricut Iron-On Designs are perfect for those of you that do not have a Cricut machine. Yep you read that right! This newest line allows you to make projects for your home and gifts with just an iron or even a Cricut EasyPress. They are so easy to use that I whipped up four projects in no time at all. Ready to jump in? Just follow along below! This post is sponsored by Cricut, however, all projects and opinions are my own.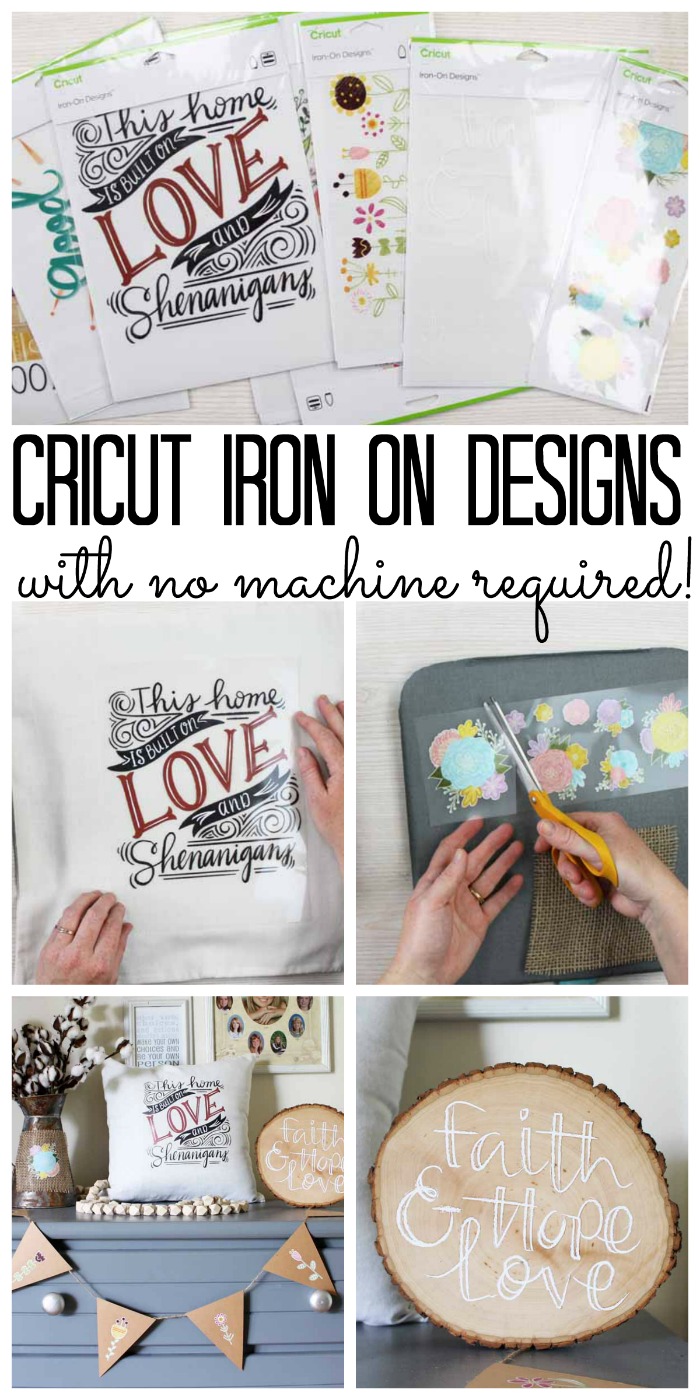 This post also contains affiliate links which means that you do not pay anymore, however, a portion of your purchase will go to support this site.
The Cricut Iron-On Designs come in a wide variety of designs. Right now there are are over 50 designs available with more coming soon. You can see a sampling in the image below or see them all by clicking here. These are ready to use right out of the package meaning you don't have to have a Cricut machine to use them. You can, of course, personalize these designs with materials cut with your Cricut if desired.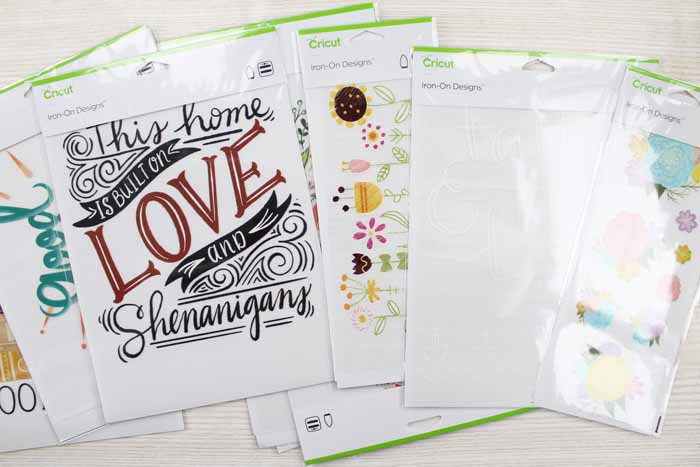 I started out by making a quick video explaining all about the product as well as applying one of the designs to wood. Yes you can apply iron-on to wood! Watch the video below to see how!
But I couldn't stop with just one project. I mean, when the projects are this quick and easy, you just have to keep going! Next, I am going to share how to make a fun pillow cover.
Supplies needed to use Cricut Iron-On Designs on a pillow cover: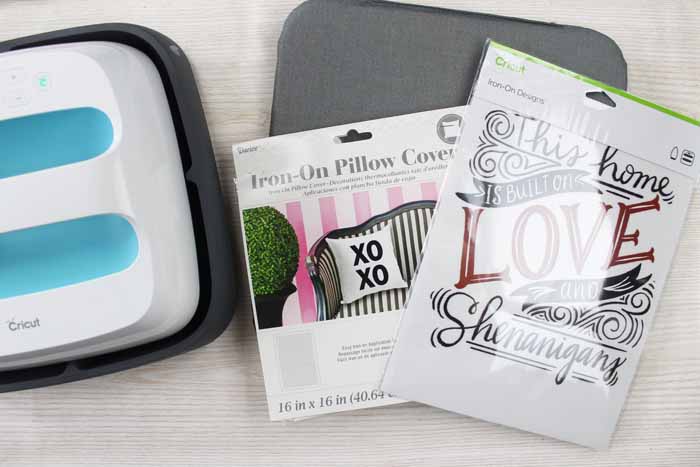 Start by removing your iron-on design from the package. It comes ready to press with all excess removed on a carrier sheet. There are also instructions included right in the package. You will also need the settings for your EasyPress or iron to begin your project. You can find them below:
EasyPress settings – be sure to look up your material type as well as look on the correct chart based on whether or not you are using the EasyPress mat.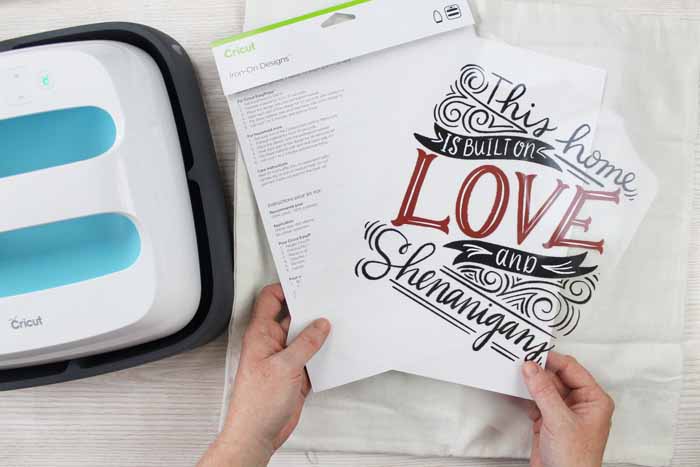 To begin, pre-heat your material for 10-15 seconds. This will also help to remove any wrinkles. You will see in the images below that I am in fact using my EasyPress mat. I find that it works much better than a towel at protecting my surface from both heat and moisture.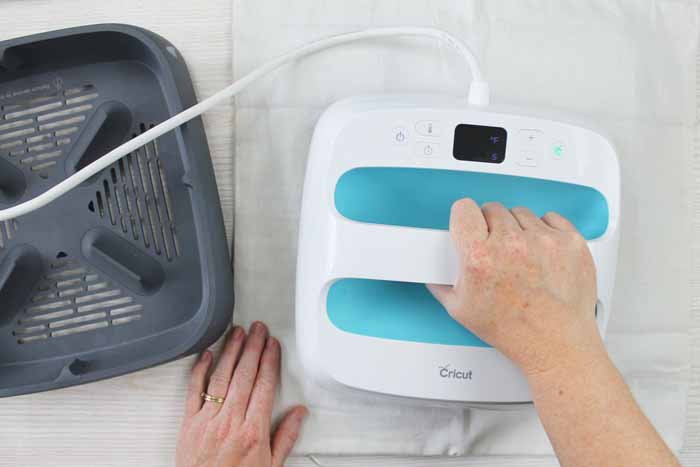 Place your design on the pre-heated material making sure to center on your pillow cover.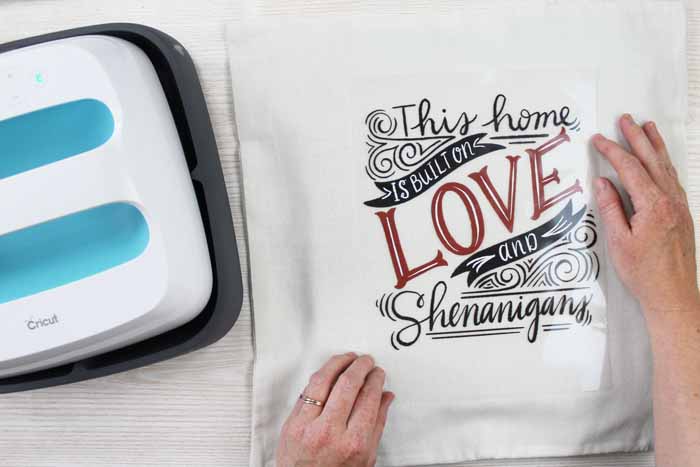 Heat the front with your EasyPress or iron for the recommended amount of time. Be sure to apply medium pressure with either option while pressing. NOTE: The EasyPress covers the entire design in this case so I only had to press once. You want to make sure that each area of your design gets the recommended heat for the recommended amount of time.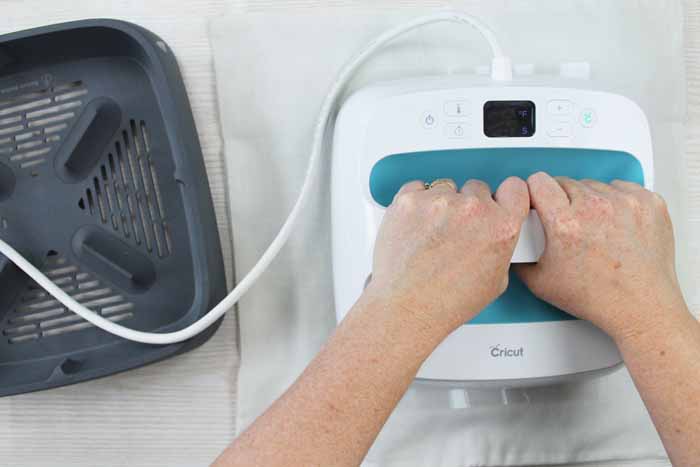 Flip the entire thing over to the back.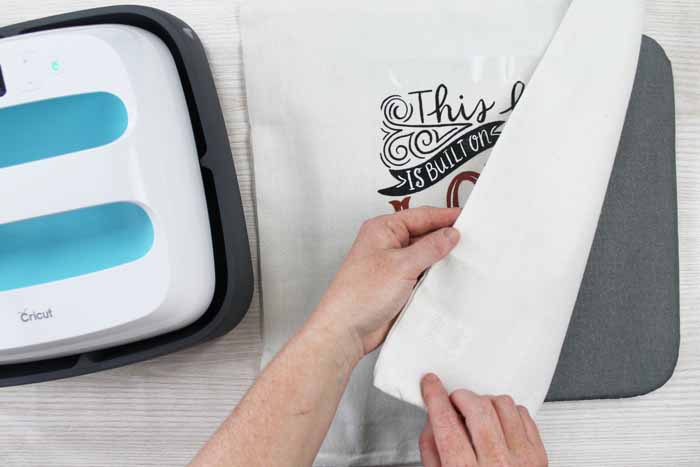 Press for the recommended amount of time on the back as well.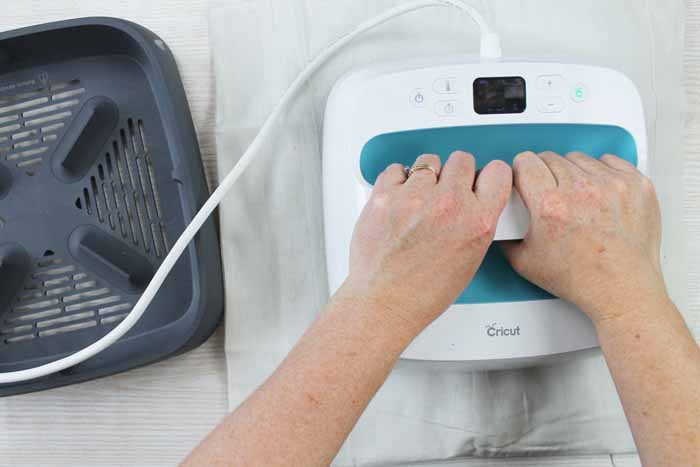 The Cricut Iron-On Designs are a cold peel product. This means that it is recommended that you allow the entire thing to cool completely before removing the liner. So be patient for this next step and allow to cool then peel back that liner to reveal your completed project.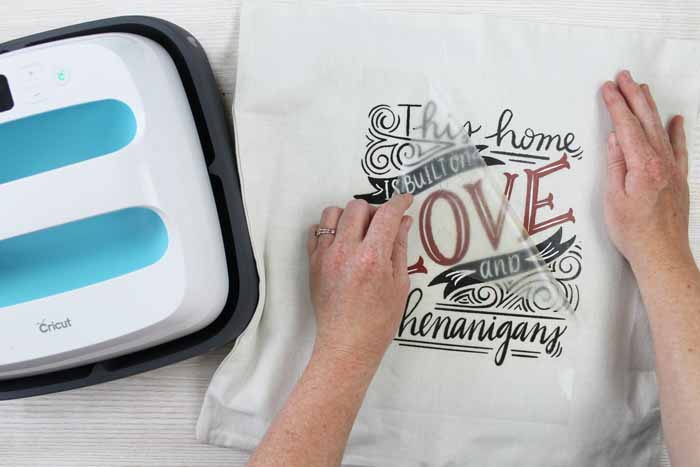 This pillow cover is complete! Yes just that quickly we have a cute pillow! That is why I love this product y'all. I did want to talk a bit about a few of the other things I made as well. You see this product is great for apparel, home decor, tote bags and more! So, I couldn't stop with just two projects. For my next two designs, I actually cut the Cricut Iron-On Designs into pieces. This gives you even more options for using them on smaller projects.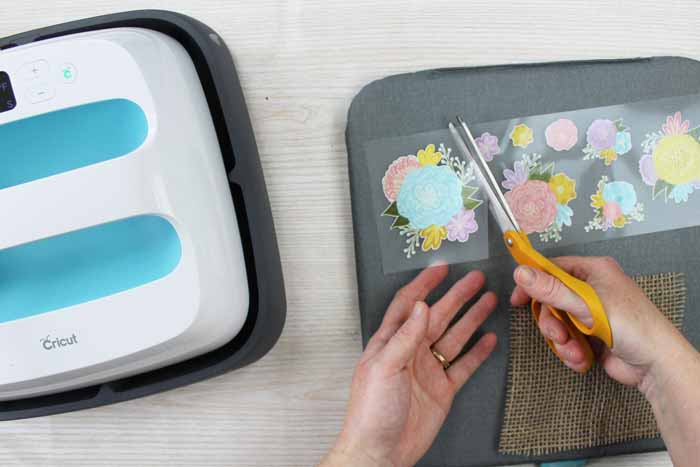 I even added a few of these designs to paper to make a banner. My tip when working with paper is to trim the liner close to the design all the way around. Otherwise I found that I had a slight staining on my paper.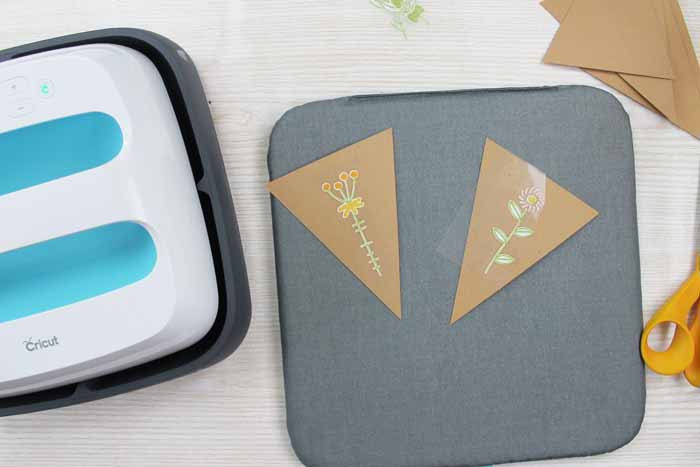 A few notes about the care of your projects (especially those fabric ones):
Allow 24 hours after application before washing.
Wash and tumble dry inside out.
Do not bleach.
If you need to iron, only iron on the backside of the garment.
Otherwise, set all of your projects up and enjoy! Yes I made all of these in under an hour total. Now that is some quick crafting!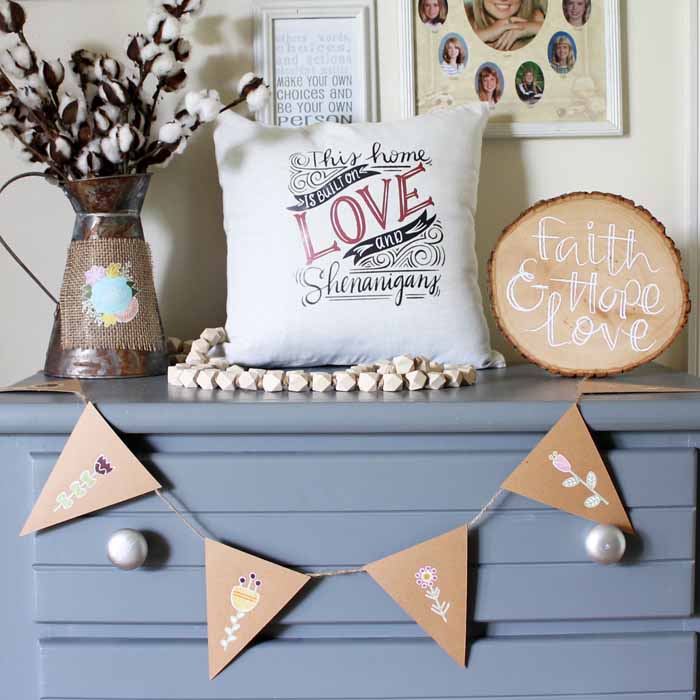 That paper banner turned out great! Using iron-on with paper opens up an entirely new world of crafting y'all.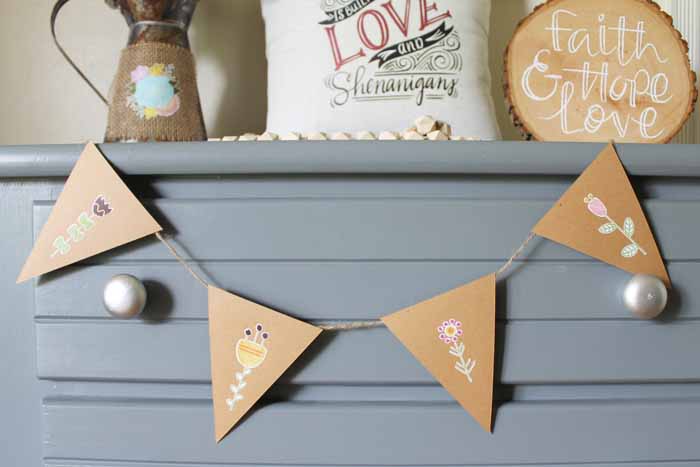 And, of course, you saw me make this rustic wood slice in the video at the top of this post. I love how this one turned out!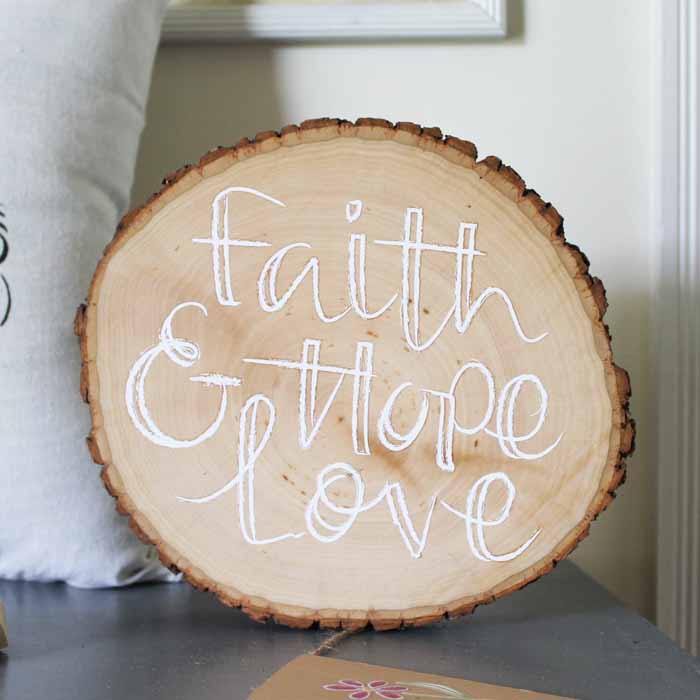 In fact, I just can't decide which is my favorite project from this bunch. Which is your favorite?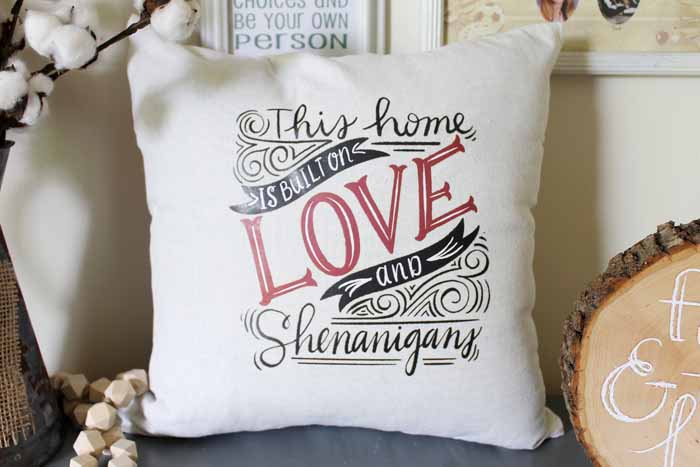 I ended up adding one of the small flowers to burlap and it worked perfectly! That one ended up on the front of this rustic pitcher.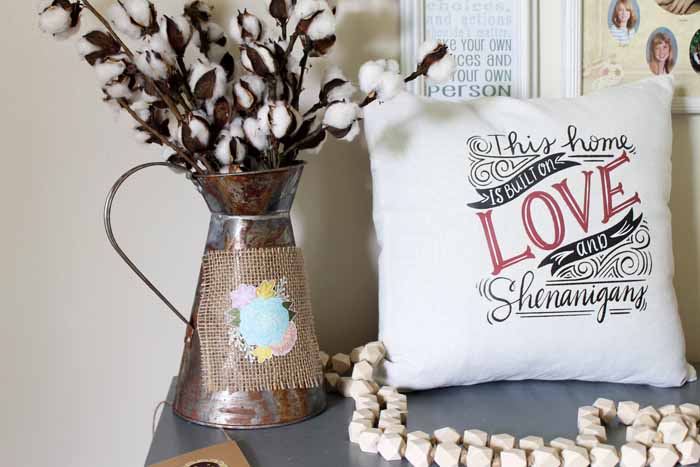 Just to prove to you that I just couldn't get enough of these Cricut Iron-On Designs, I even used them during my Facebook Live broadcast last week. You can watch me make a tote bag LIVE in the video below.
Just another way to use Cricut Iron-On Designs to make all of the projects! I am sure your head is spinning with ideas by now. What will you make with this new product from Cricut? I can't wait to get my hands on more of these designs. I have so many ideas for the use of these products.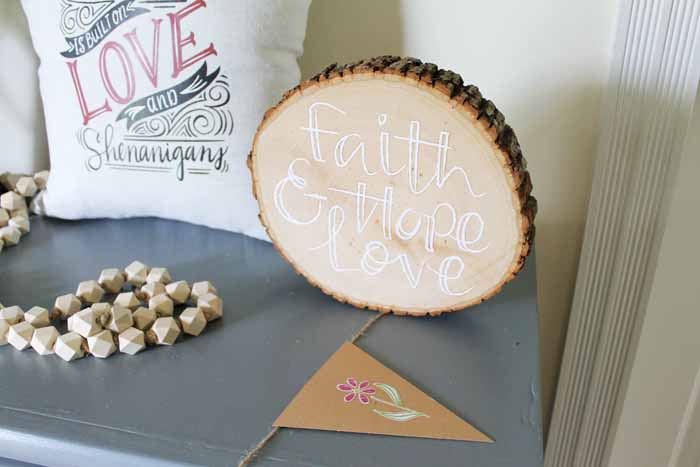 This is a sponsored conversation written by me on behalf of Cricut. The opinions and text are all mine.