Cricut kerning fonts were just released and you may be wondering what all the fuss is about. Well, this update to Cricut Design Space is pretty handy, especially for some fonts. Let's take a look at what kerning is and how it works within Cricut's software. Then you can start making some amazing projects with fonts and they will be easier than ever before to create.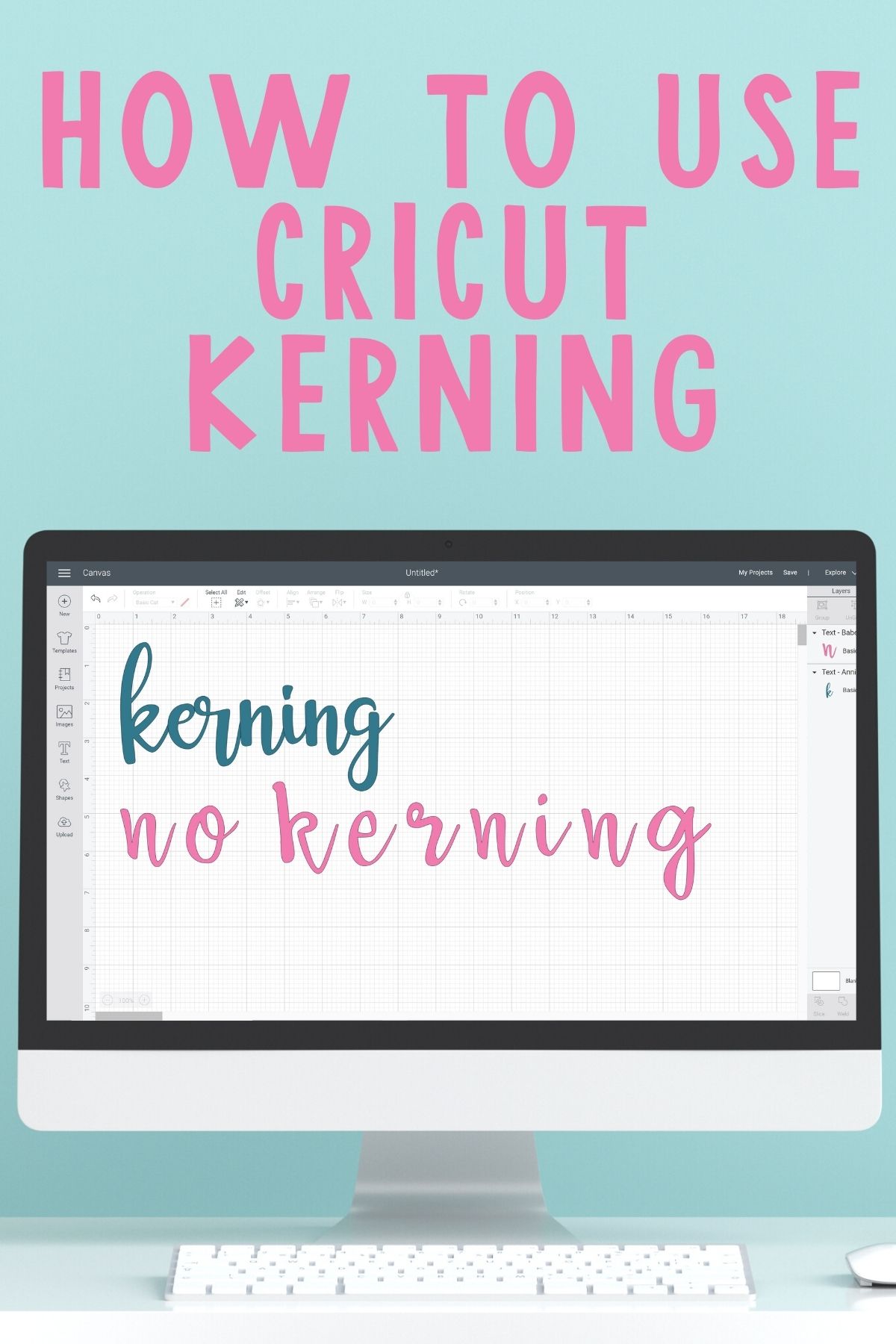 Cricut Kerning Fonts
Want to watch me as I step through the new kerning feature and what is means for you? Just click play on the video below for everything you ever wanted to know about kerned fonts in Cricut Design Space.
Can't watch the video or missed some of the steps? You can also follow along with all of the details below.
What is kerning?
Let's take a look at kerning in action. The following screen shot if of two different fonts. The Embassy Standard Regular on top is a kerned font. The Babette on the bottom is a font that does not have kerning. You can see a HUGE different in these two instances.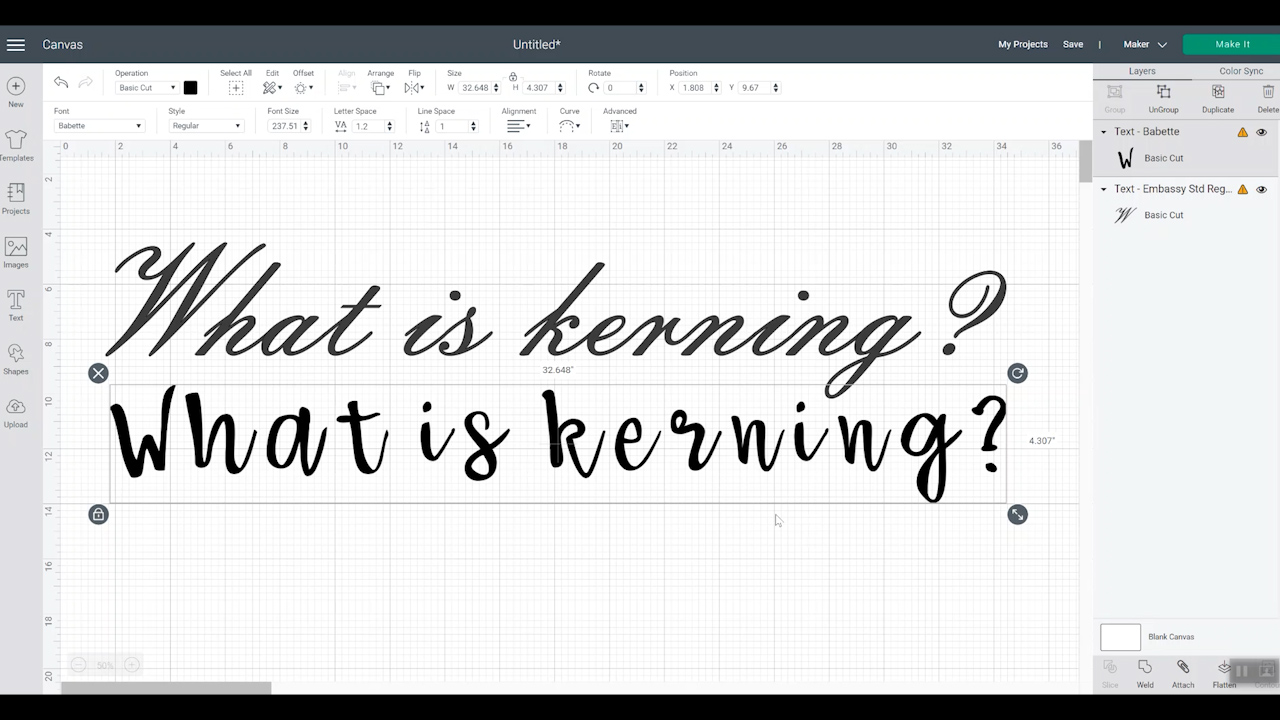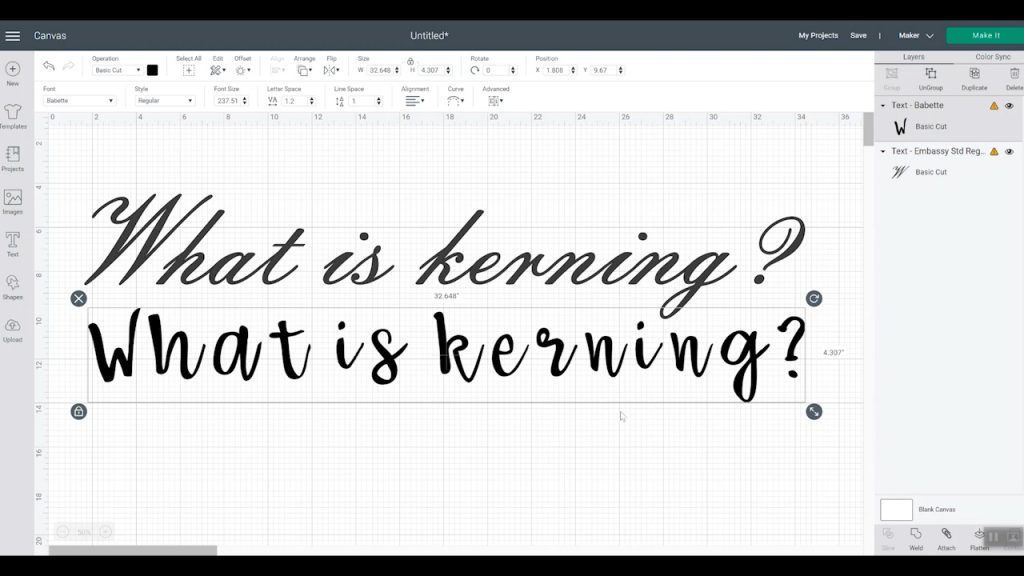 Kerning means that the letters are appropriately spaced and they look good when you type them into Design Space. So instead of needing to ungroup and move each letter, you can now just type your word and have appropriately spaced lettering right from the start.
Finding Kerned Fonts
Let's take a look at how to tell which fonts have kerning and which do not. Click the text tool in Cricut Design Space and pull down your font menu. You will see a checkbox in the upper right-hand corner that says "only kerned fonts". When you have that checked, the only fonts that will appear are those that have kerning. This is the same no matter if you are using Cricut fonts or your own system fonts. Uncheck the box to make your other fonts appear.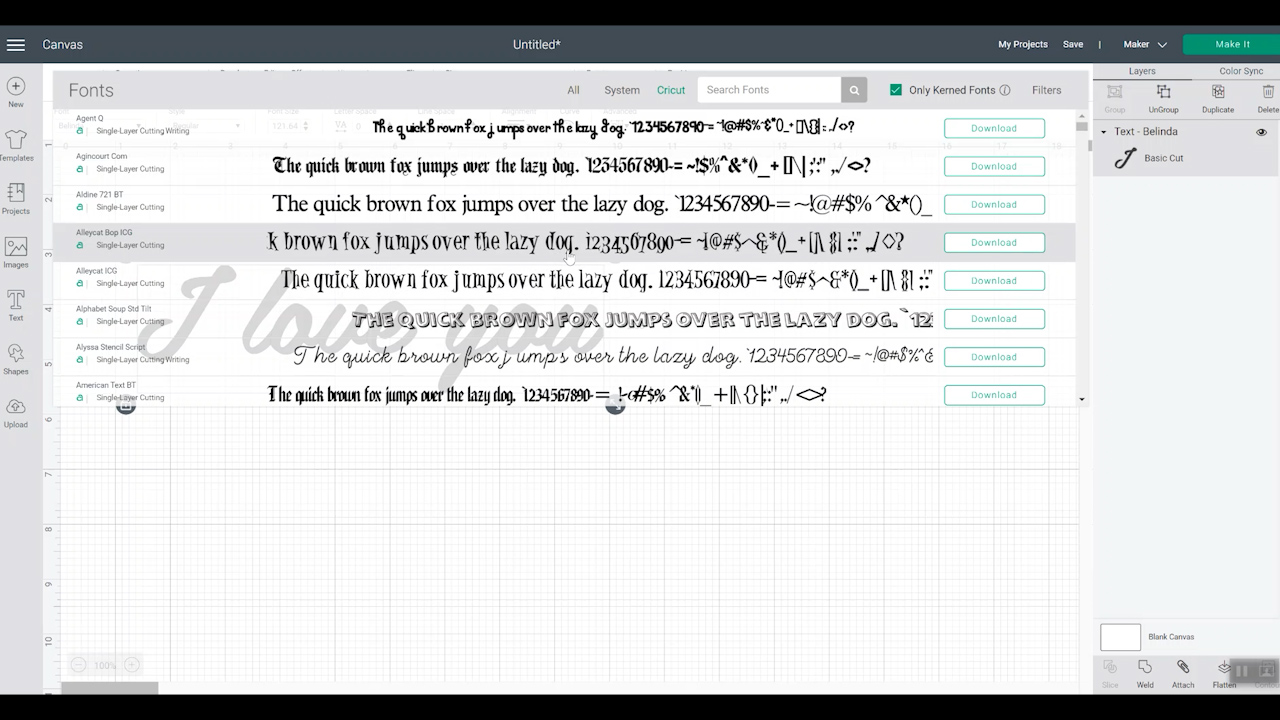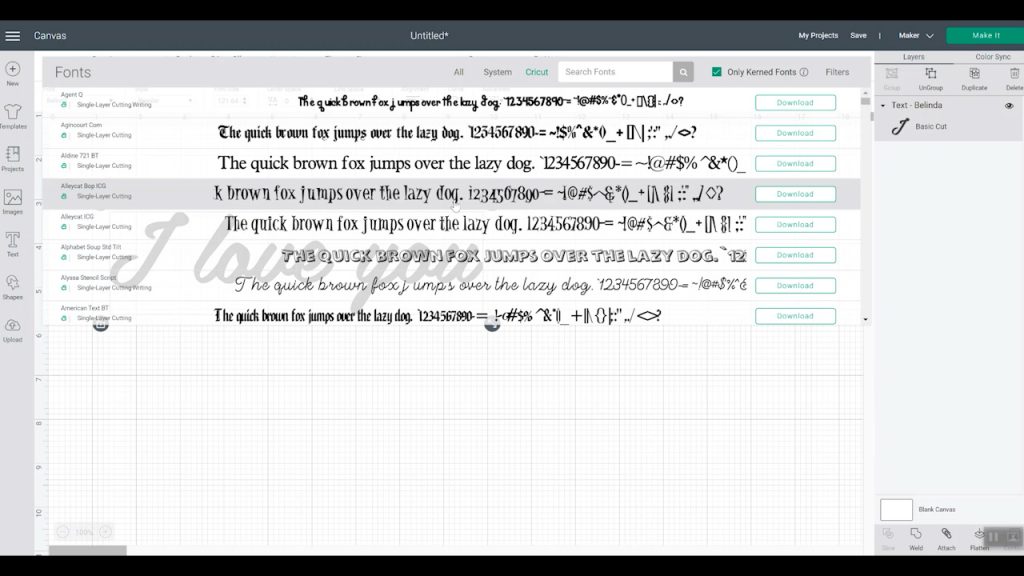 Finding Missing Fonts
If you are missing some fonts, uncheck the box that says "only kerned fonts" and those should reappear. You may just have to manually adjust the spacing on those fonts in order to make them look correct. You can actually see how to do that here.
Welding Kerned Fonts
If you zoom in on the kerned fonts, you will see that all of the letters are separate. You can do one of two things. You can highlight your word and click weld to make it one piece. Or when you click make it, the font will actually fix itself and cut as one piece. The only reason that I would recommend welding is if you are designing on your computer and will be cutting on a mobile device later.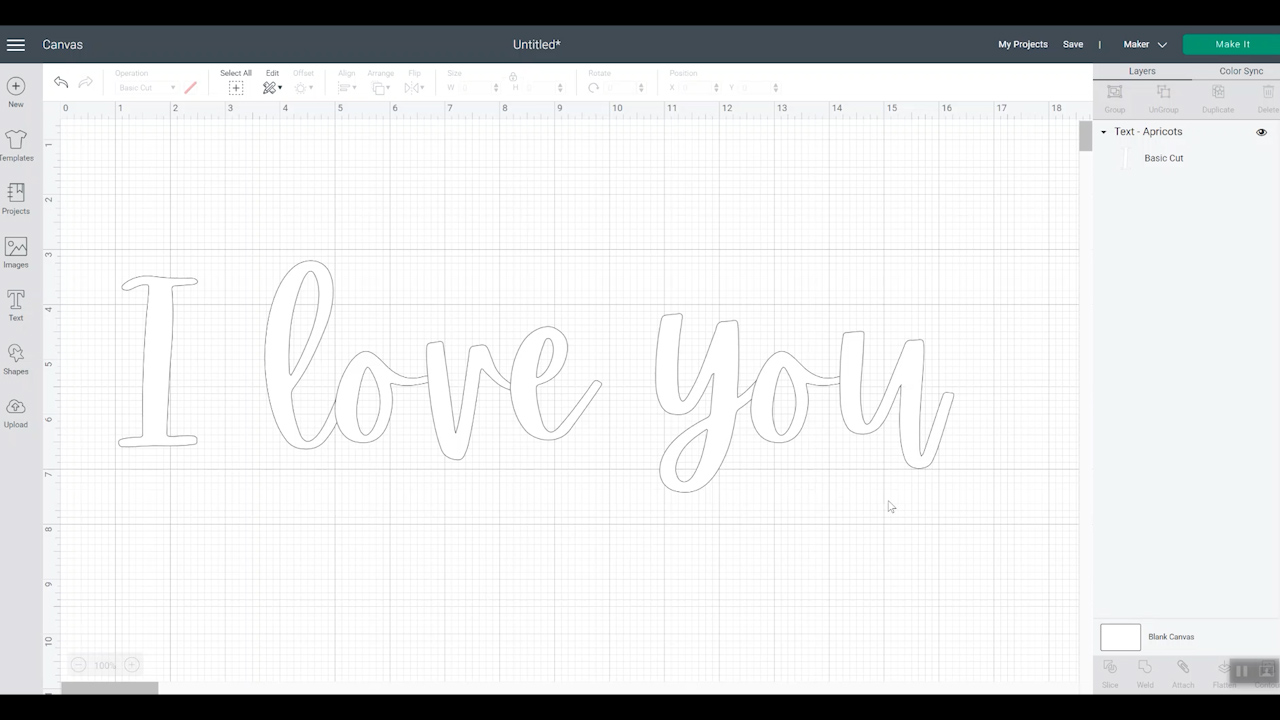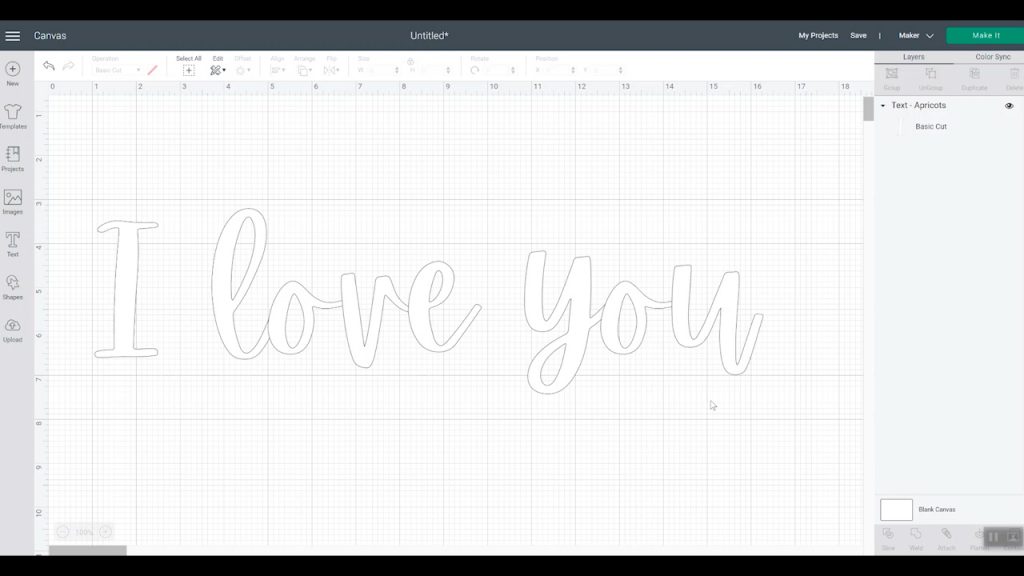 Are kerned fonts on mobile?
As of this writing, the kerned fonts option is only on desktop (so PC and Mac only.) Mobile devices will not have this option. If you design something on a desktop with a kerned font, save it, then pull it up on mobile you will notice that your letters will move. To avoid that, see the welded text area above.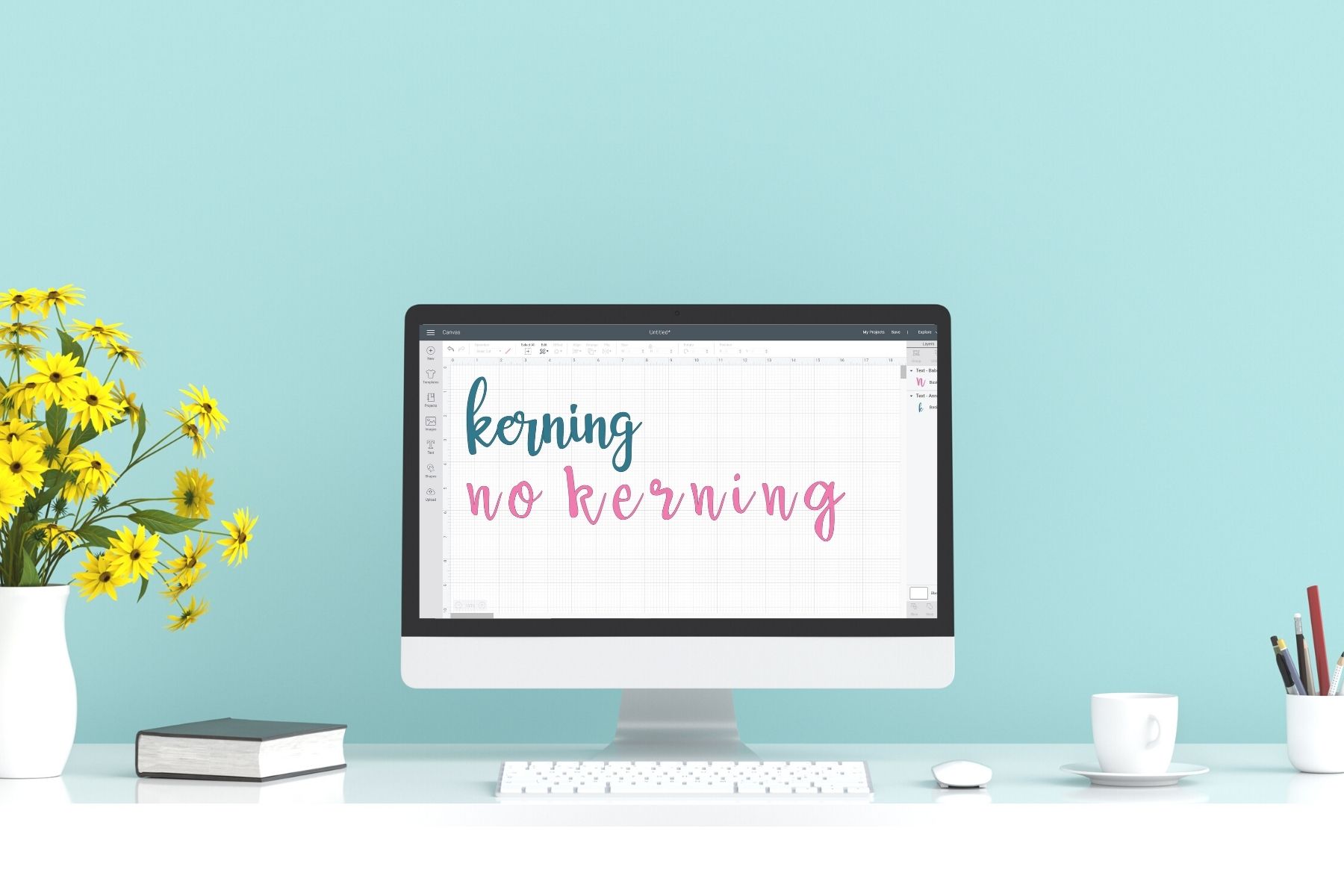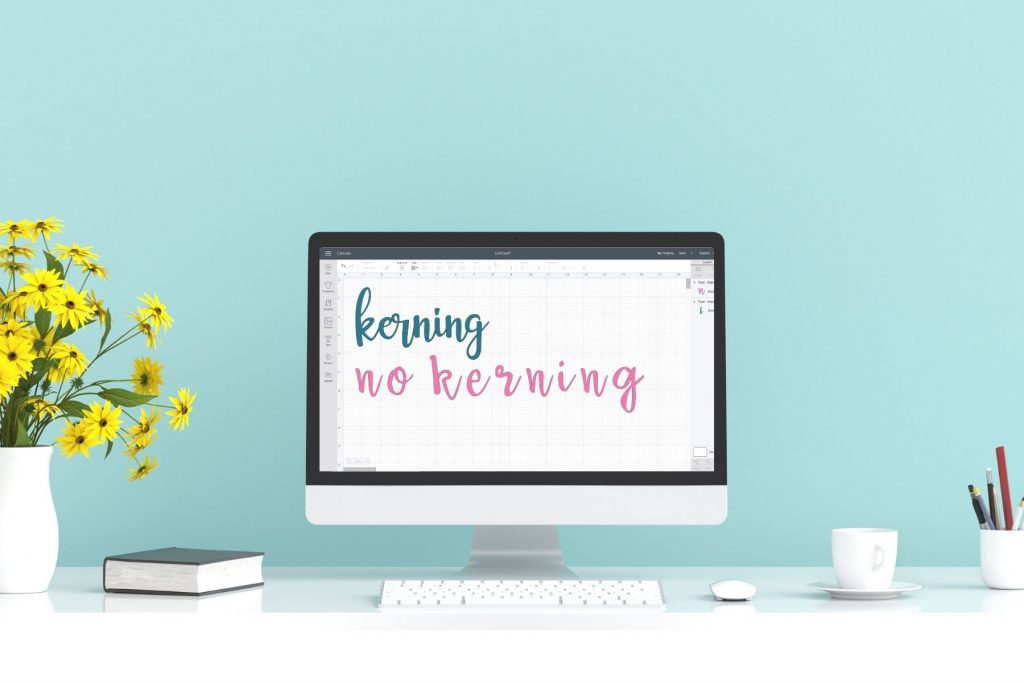 So, will you be using Cricut kerning fonts for your next project? Be sure to use the tips and tricks above to get the most out of this new feature. I know I am excited to use it instead of manually moving letters all of the time for my projects!
Love this and want more ideas? Try the links below as well!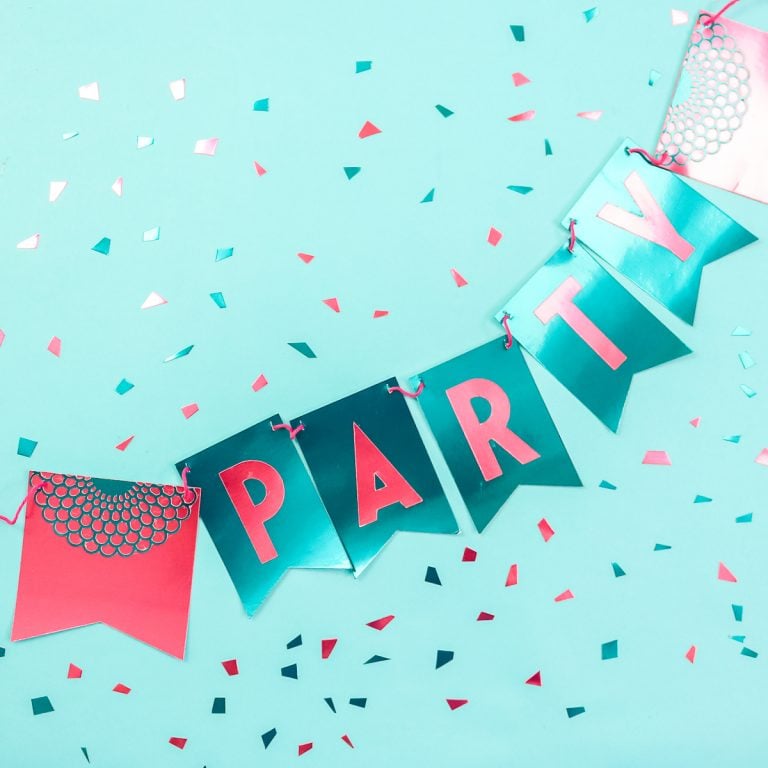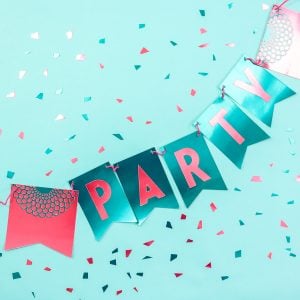 Making a Cricut Banner
This easy DIY project is perfect for those just getting started with their Cricut and can be used for any occasion!
Read More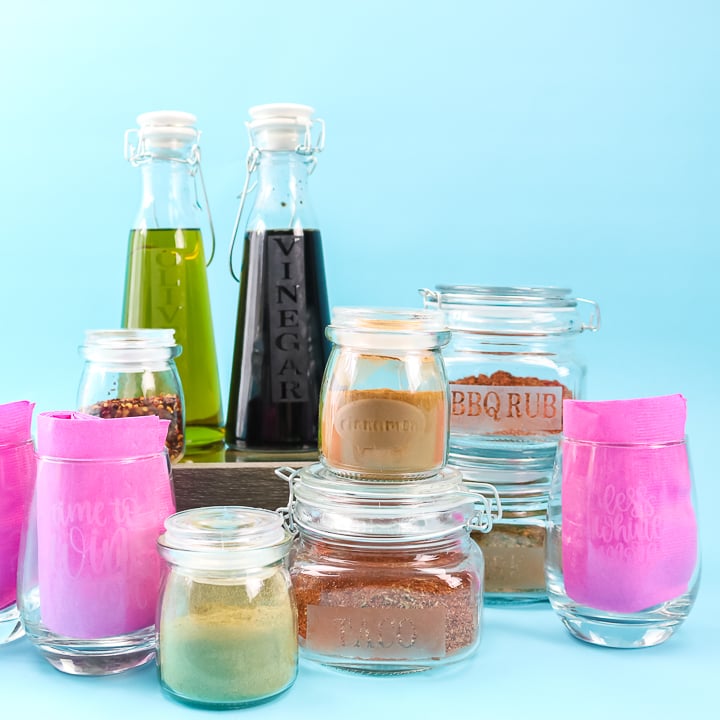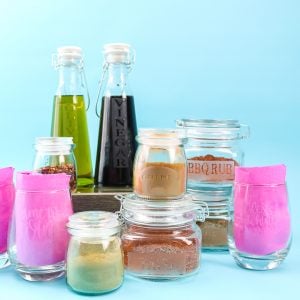 How to Etch Glass with a Cricut
Grab your Cricut machine and start etching glass with this easy to follow tutorial.
Read More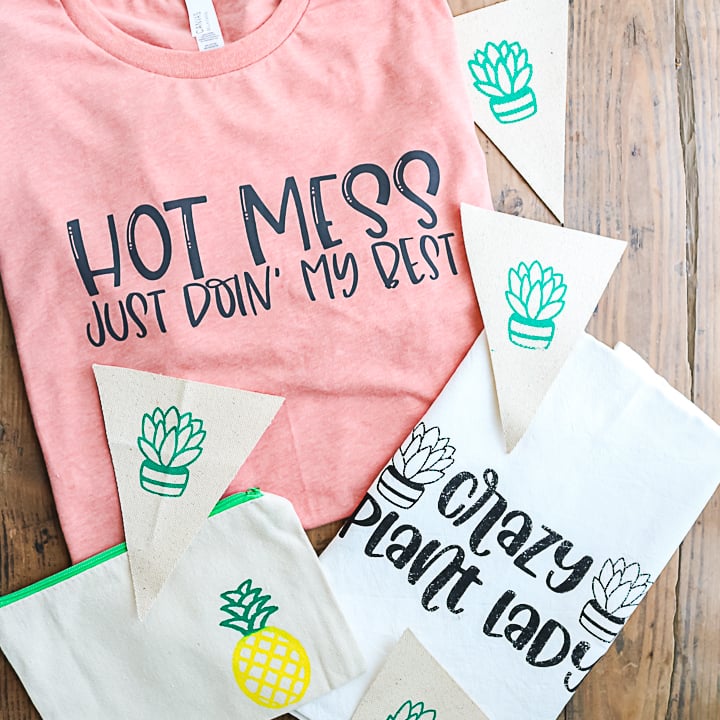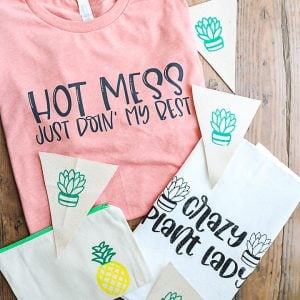 Cricut Silk Screen
Learn to use vinyl and your Cricut to screen print on a variety of materials.
Read More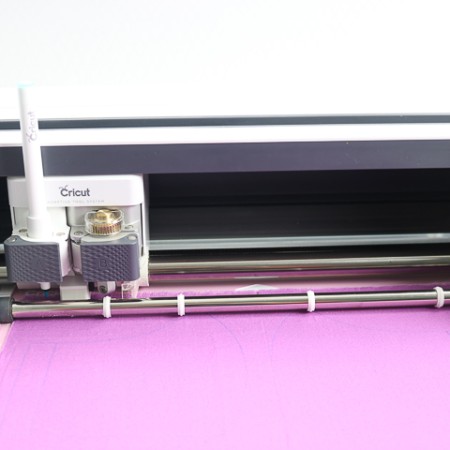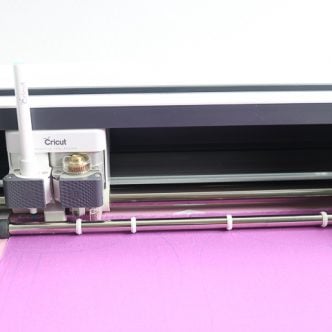 Cutting Fabric with a Cricut Maker
First, you need to cut your fabric for your Cricut face masks.
Read More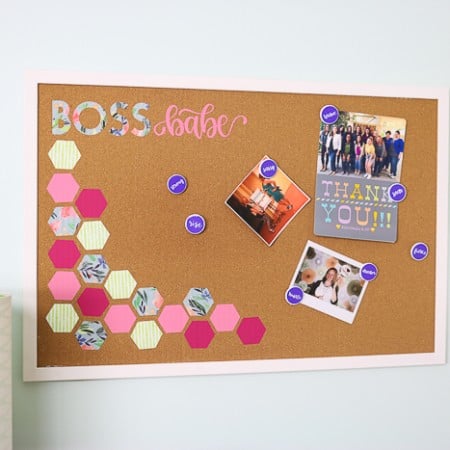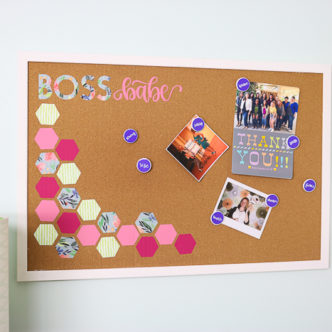 DIY Cork Board
Making a DIY cork board has never been easier! Did you know that Cricut iron-on works great on cork? You can customize your own DIY framed cork board in minutes with this technique.
Read More