Cross stitch was my very first ever true "craft" that I learned. So seeing it come back in new ways lately had me itching to do a project. This one however doesn't take nearly as long! My cross stitch sign on wood can be made in just minutes. This is a part of the design competition with my Cricut Explore however I am not compensated for this post.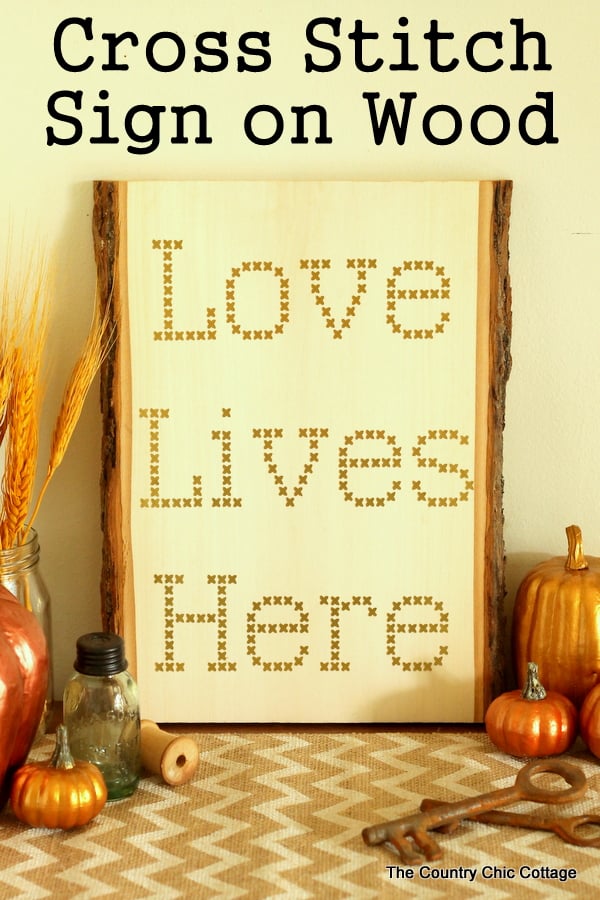 To make this great sign you will need:
The first thing you need to know is something I just figured out….you can download great cross stitch fonts right to your computer! I used Kingthings which you can download here. I tried a variety of them and that one seemed to work best in this application. All you have to do is put whatever words you want into the Cricut Design Space in that font. Size so that it will fill your board but not go over the sides.
Then cut the words from some gold metallic vinyl. This is some I had one hand and I am unsure of the source…sorry! Remove everything except for those little Xs!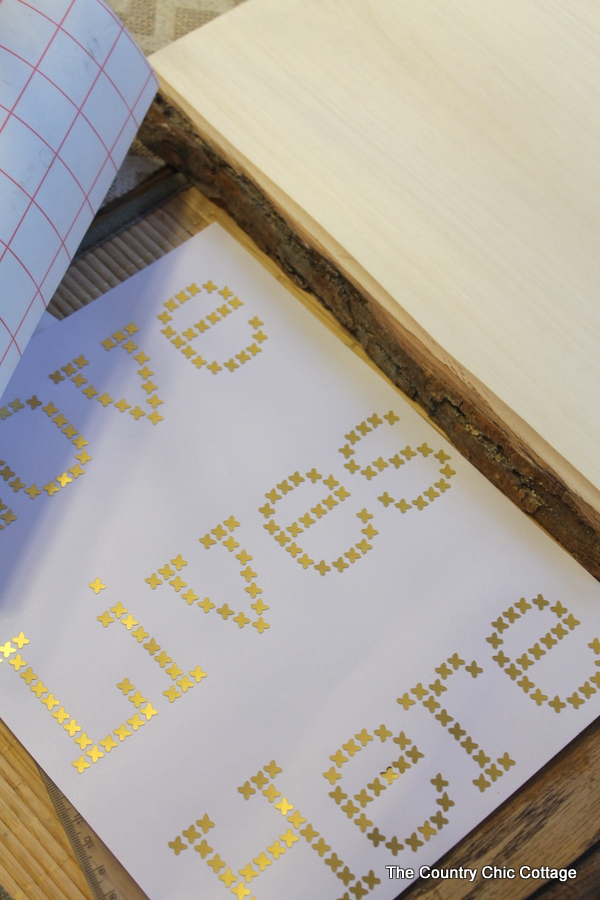 Apply the vinyl transfer paper and remove the vinyl from the backing. Center on your wood plank and press down firmly. Them SLOWLY remove the transfer paper to reveal your project.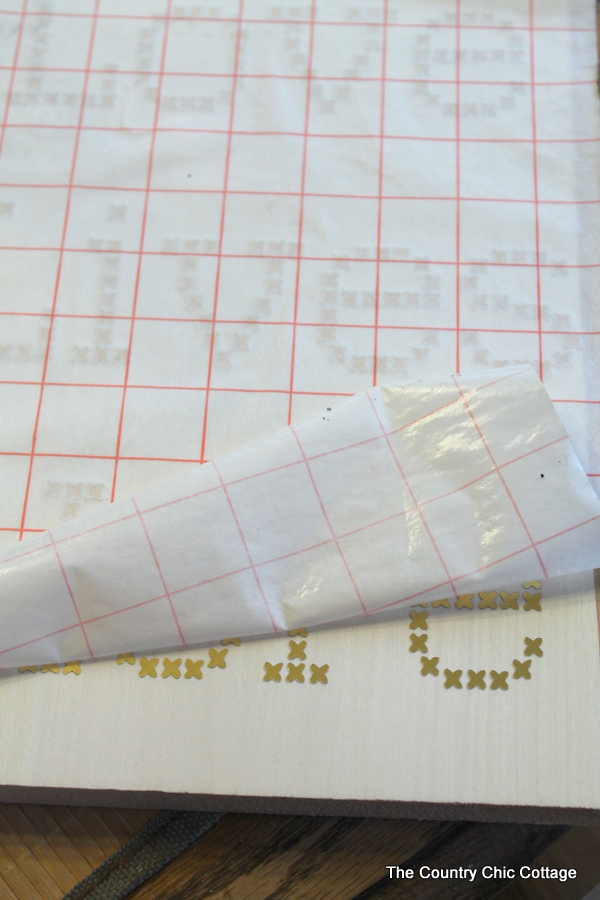 Just go slow and steady through each step and make sure you don't leave any of those precious Xs behind. You will have a completed cross stitch wood sign in no time at all.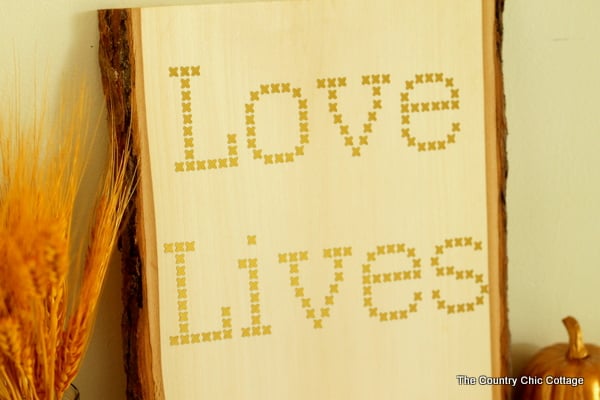 I am in love with this technique and am dreaming of other things I can make. I love that cross stitch look but this can be applied to a variety of surfaces and it is so quick and easy. This particular project makes great home decor or even a holiday gift. Y'all enjoy this project and head on over to learn more about the Cricut Explore.