Did you know that you can make custom candles in a jar shape? You can make them in any shape really! This tutorial will show you how to do just that. This is a part of mason jar week where we are sharing ideas for summer using jars. If you have missed any of the projects, be sure to catch up with day 1, day 2, day 3, and day 4. You will also want to read all the way to the bottom of this post to see the ideas from the other bloggers for today. Note that this one was originally posted at the Resin Crafts Blog where I am a paid contributor but I thought I would post it here in case y'all missed it!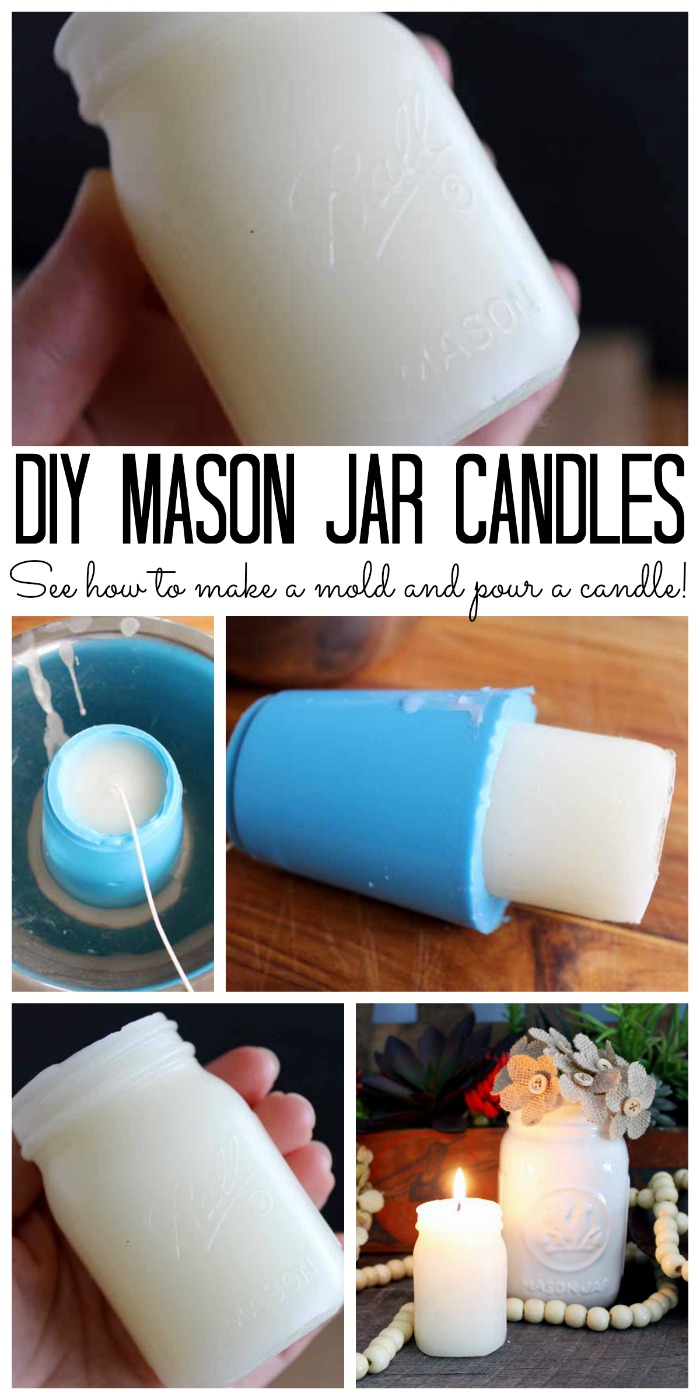 Supplies needed to make a mold for custom candles:
Please note that some links below may be affiliate links which means that you do not pay anymore.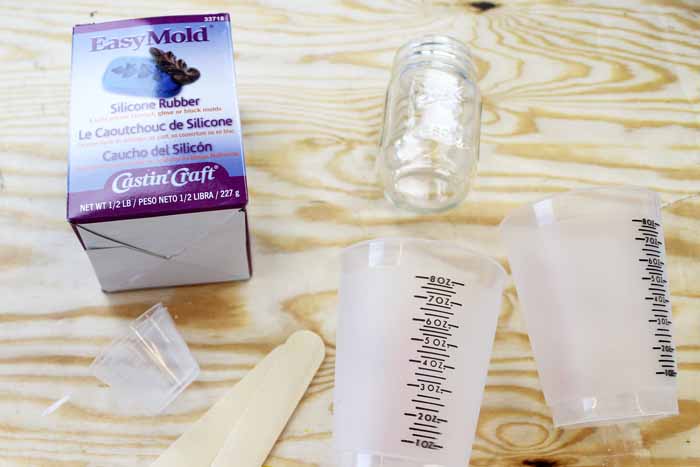 Let me say before I begin that this tutorial has several steps. It is completely do-able however and you may be surprised at just how easy it is and how great it turns out. The bottom of the mixing cup that I used was domed but you will need a flat surface. I added some hot glue to the bottom of mine to make it flat and set aside to cool.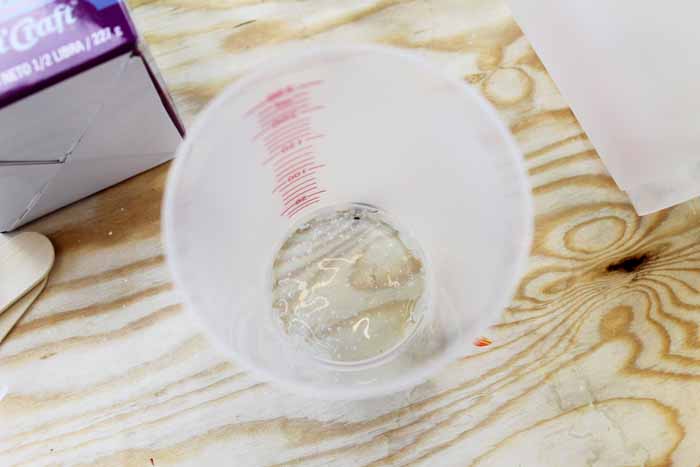 In a separate mixing cup, you can mix the Castin' Craft EasyMold Silicone Rubber. Mix equal parts of the two components. Be sure to follow all instructions and measure carefully. Mix really well before continuing making sure all product on the sides and bottom gets mixed.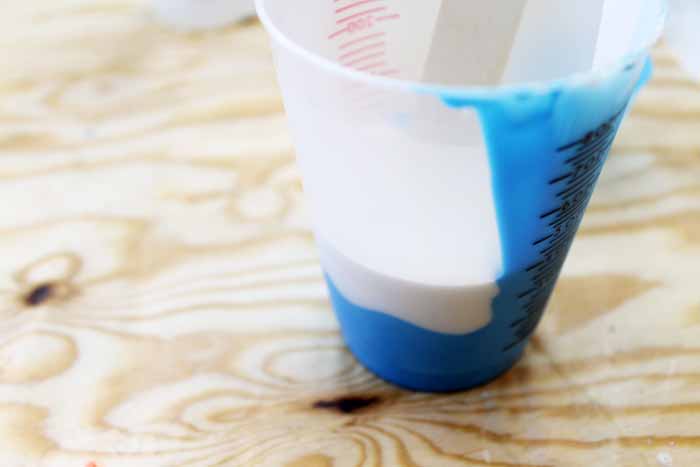 Next apply hot glue all around the top of your jar and put it upside down in the mixing cup that has the hardened hot glue in the bottom. Remember you want a tight seal here that will not leak. Allow to cool before continuing.
Lets pour a mason jar mold!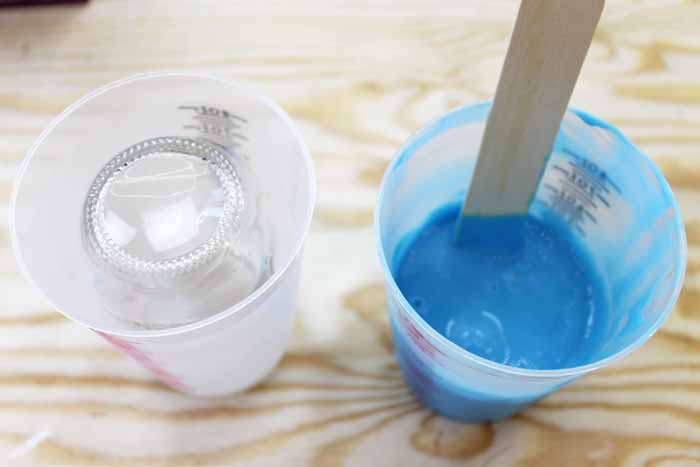 Slowly pour your mixed product around the jar. Follow all instructions that come with the product to minimize bubbles.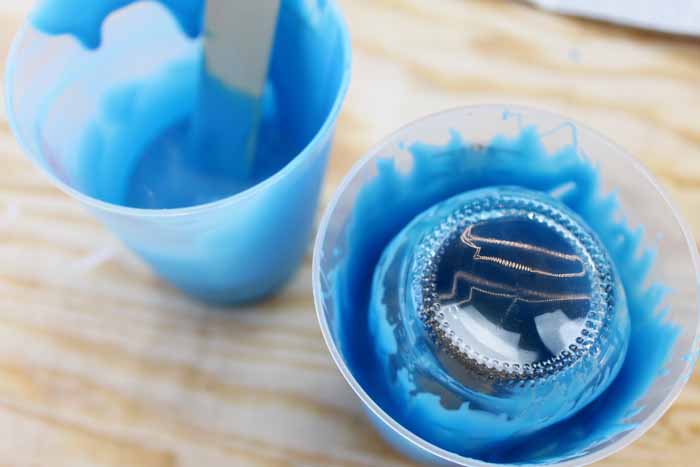 Fill up the mixing cup until almost the bottom of the mason jar as shown below. We want to be able to get this out easily later so we will leave that very bottom portion out of the mold.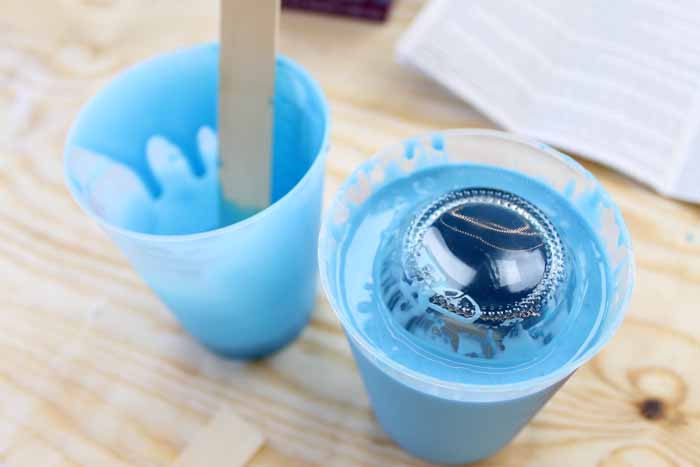 Bubbles will rise to the top as the product cures. I tapped the entire thing lightly on the table for about 20 minutes to get as many as those out as possible.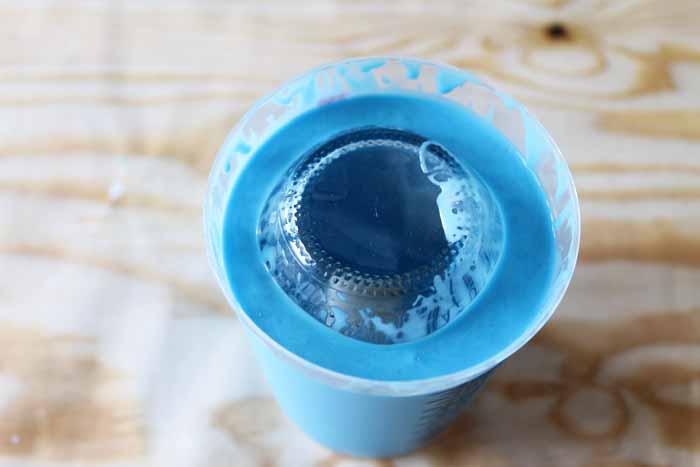 Allow your mold to cure for about 24 hours. Now we need to get it out of that mixing cup! I found it easiest just to use scissors and cut away the cup.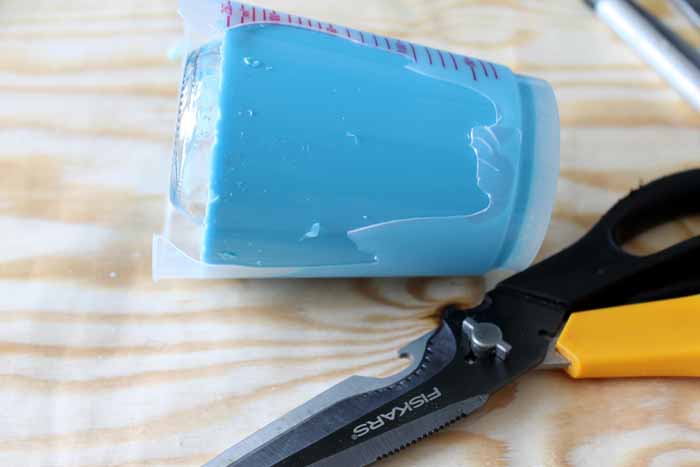 Now you will want to wiggle the jar that is inside of the mold to release it as well.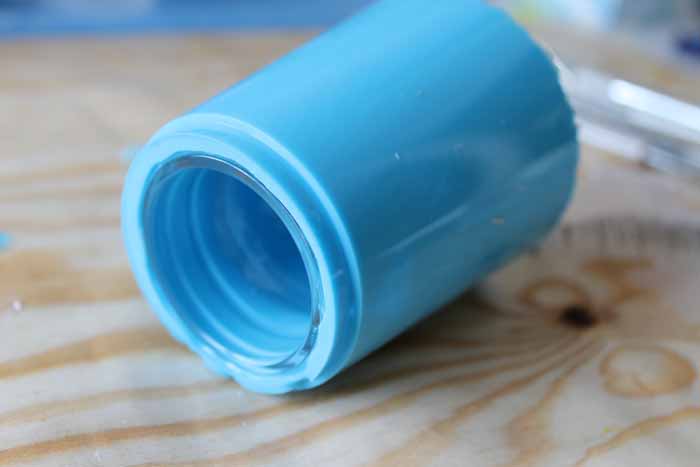 Push the jar out from the threads end.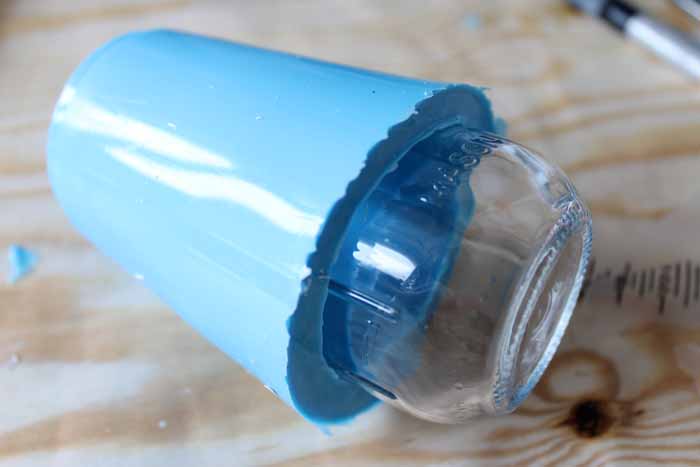 You now have a mini mason jar mold to make your candle. Note that this mold can be used for other craft projects and is re-usable as well so be sure to keep it after this project is complete.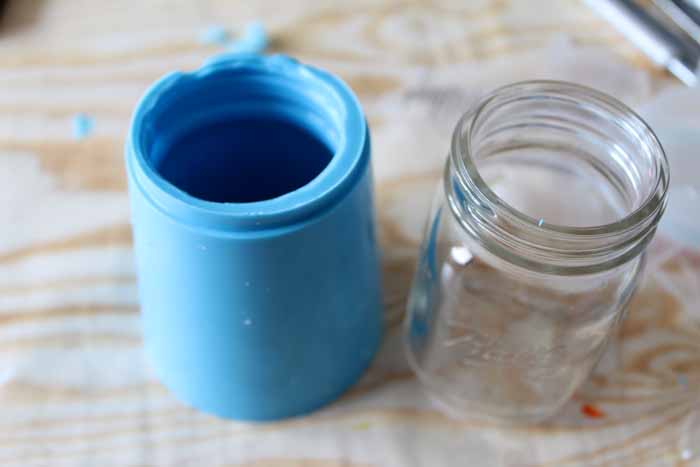 Supplies needed to make custom candles:
Metal bowl
Tin can
Mason jar ring
Small cooking pot
Scissors
Be sure to use the Castin' Craft Mold Release and Conditioner on the inside of the mold as well as the bottom of the bowl. Spray everything liberally twice allowing to dry in between. Everything should be dry before beginning the molding of the candle as well.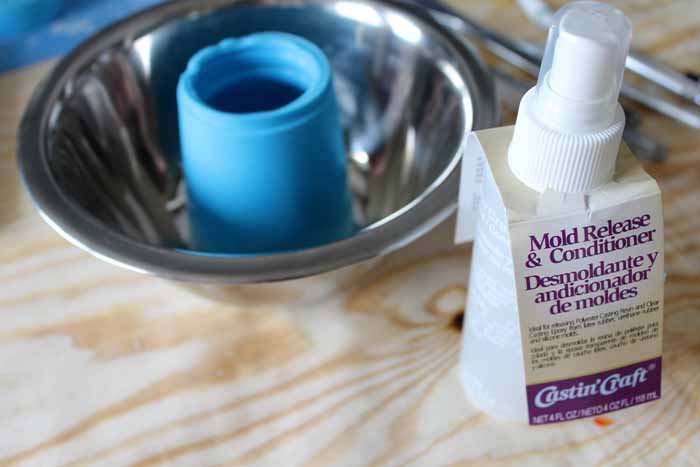 Add the mold sealer to the bottom of your mold making sure to cover the entire area.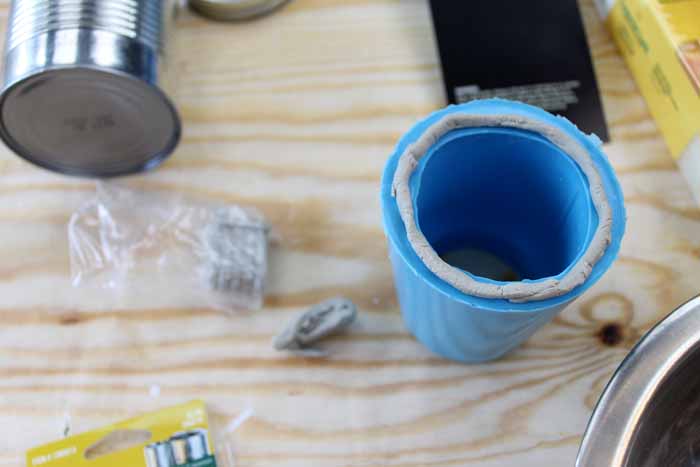 Press well into the bottom of the bowl.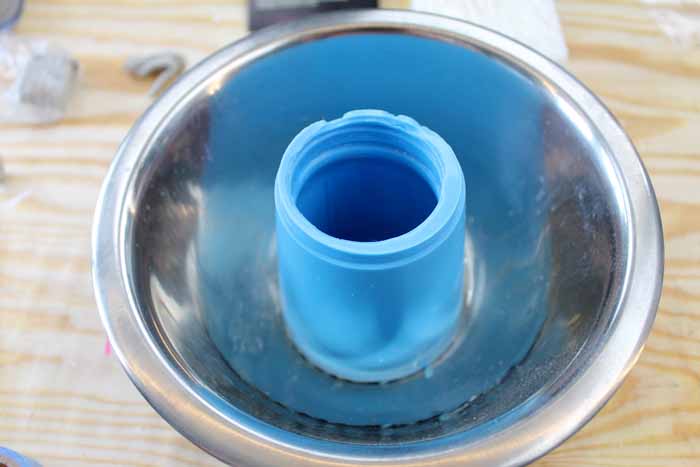 Add the mold sealer to the bottom of your wick as well.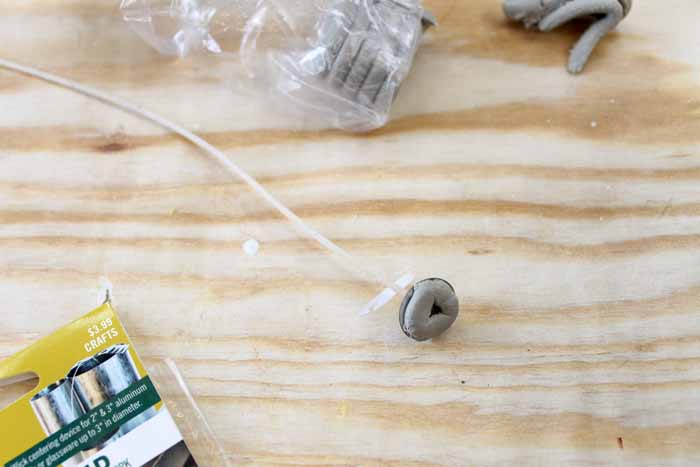 Press into the bottom of the bowl in the approximate center of your mold.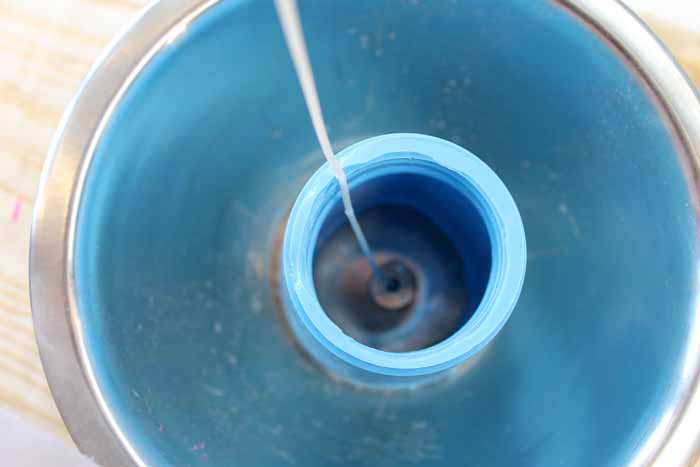 Then add the wick centering devices to hold the wick.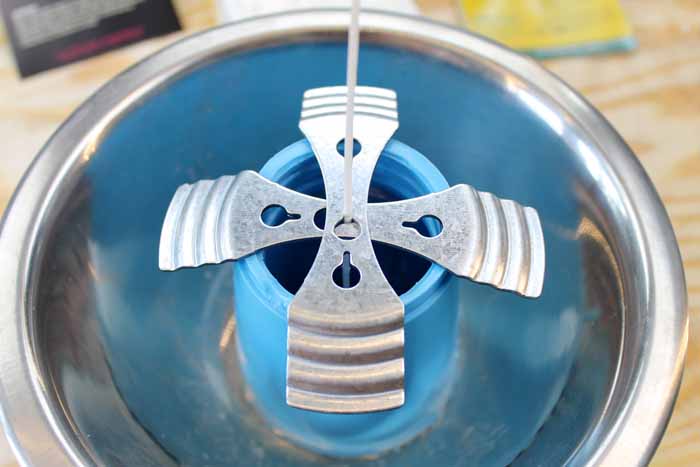 Melt the beeswax in the tin can. Create a "double boiler" by placing the tin can on the mason jar ring in a small pot of water. Melt it slowly and according to the package directions. Remember that wax is very hot so be cautious! I used about half of the block when making this mini mason jar candle. Once completely melted, pour into the mason jar mold carefully. TIP: Use a hair dryer on high heat to heat the mold before pouring. The will help to prevent any voids in your candle. The metal bowl will catch any spills. Fill to the threads of the jar mold but be sure that the wick tabs are not in your wax.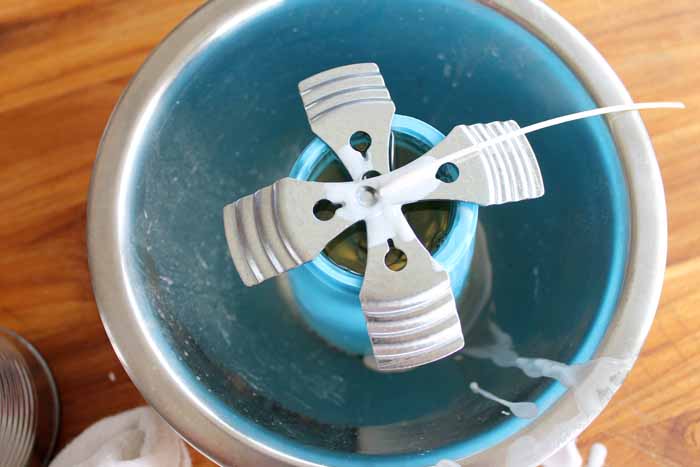 Once the candle starts to set but is not cool, remove those wick centering devices.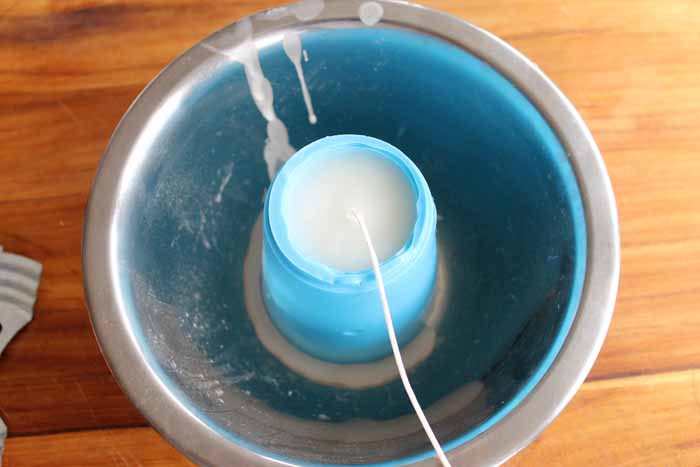 Give the candle a full 24 hours to cool. Then wiggle the mold and it should release from the bowl.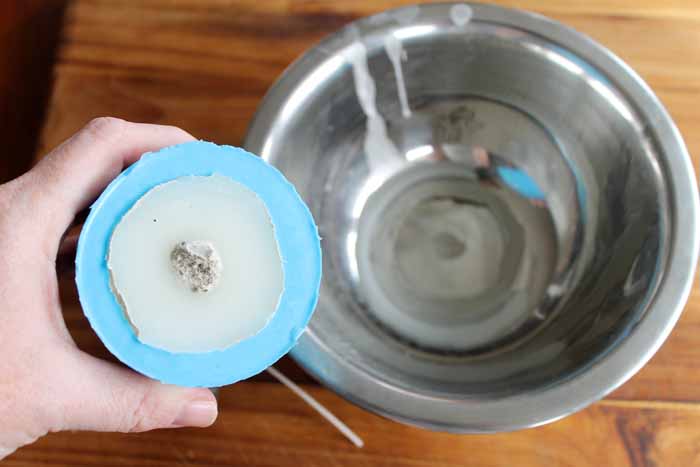 Wiggle the candle itself and push it out from the threads end.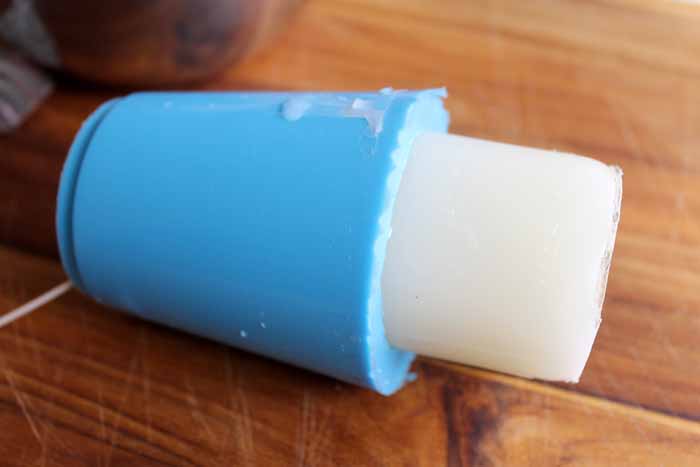 The only edge that was not perfect was around the bottom. You can use a knife to shape and melt by heating an old skillet or holding a lighter around those areas.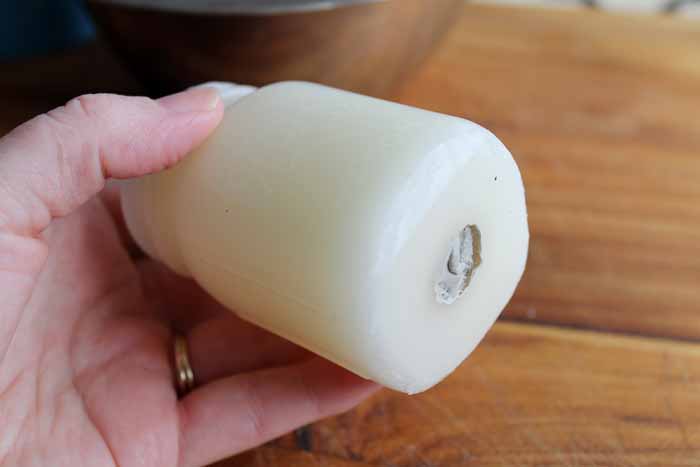 Finally, trim any excess from your wick with scissors and you now have a mason jar shaped candle!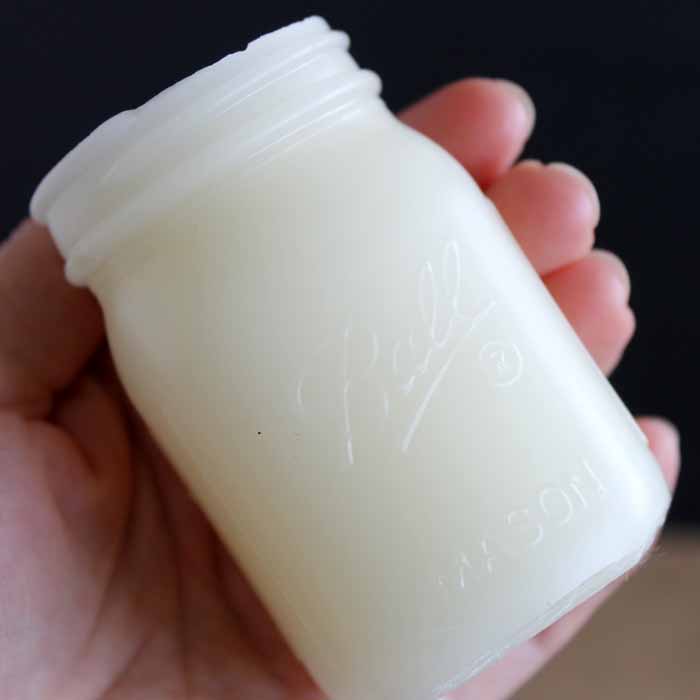 I love all of the details that transferred into the wax. It makes this project perfect!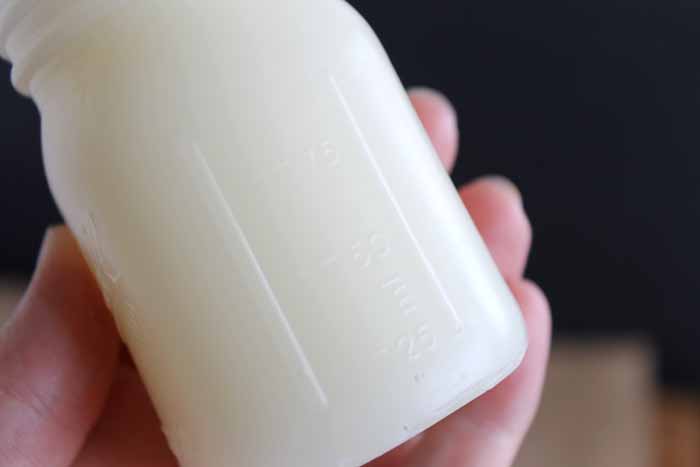 You too can make custom candles in any shape that you desire.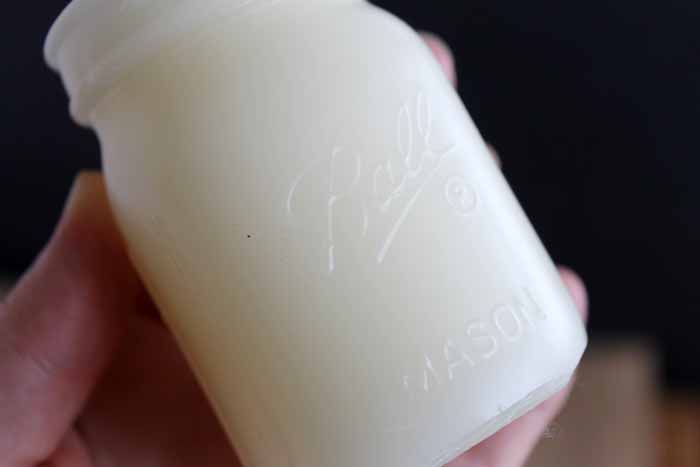 Just make your own mold and get started pouring your wax. You will love the results!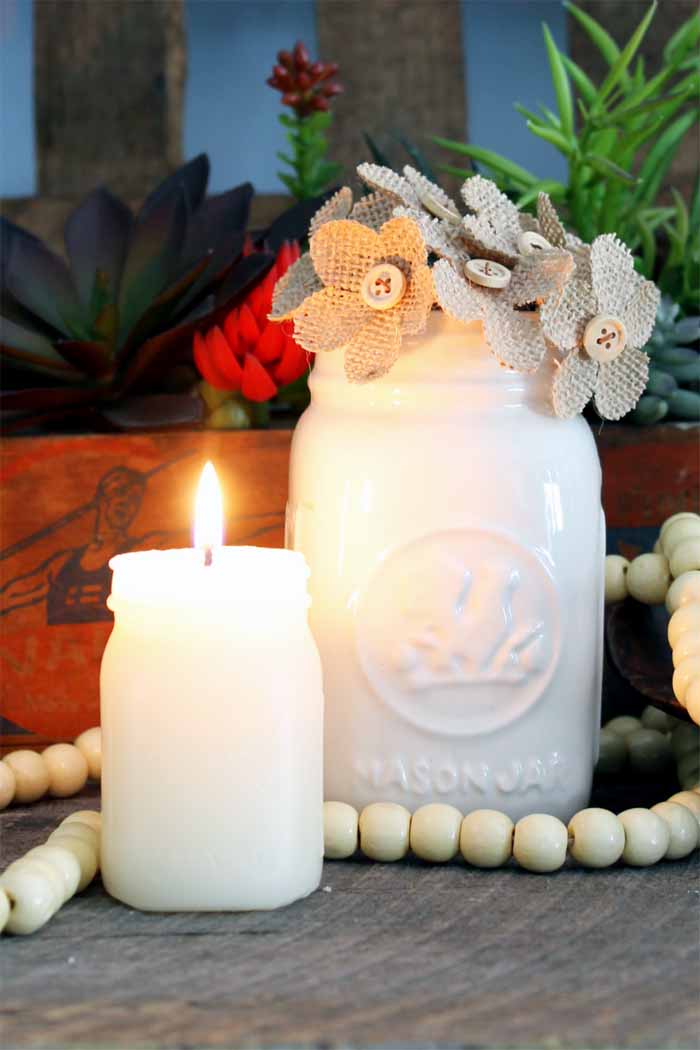 So will you be making custom candles in a mason jar shape?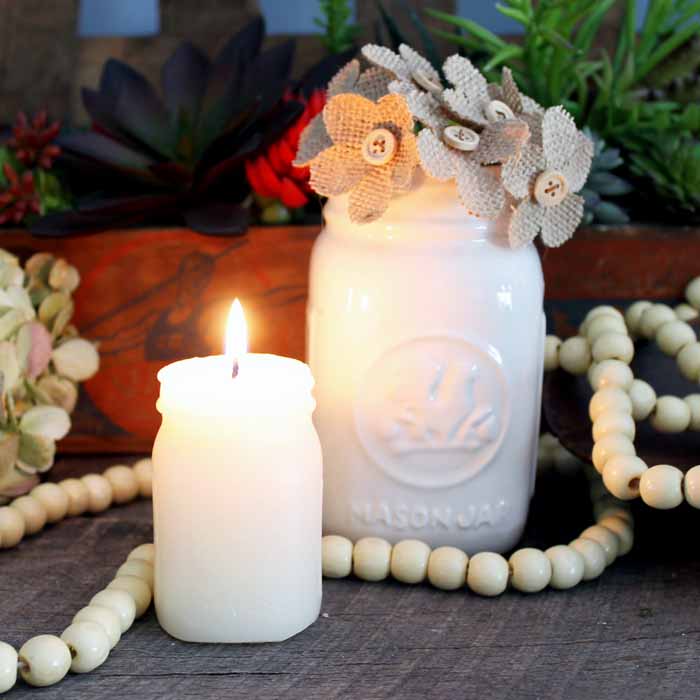 These will look great around your home or you can also make them as a fun gift idea.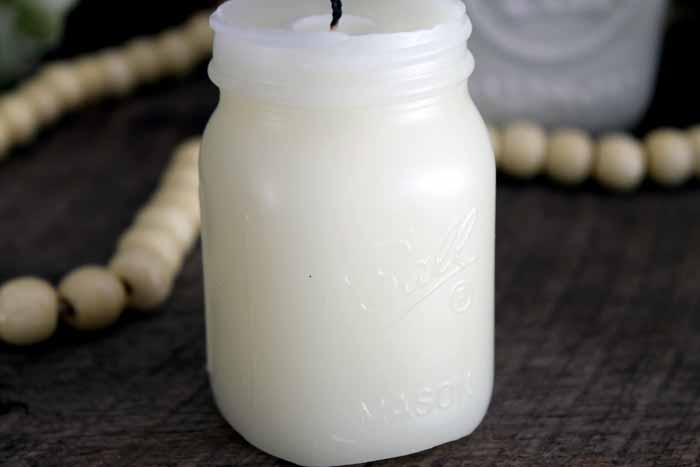 I promised you even more fun summer in jars projects for today! Just click the links below to be taken to the craft ideas.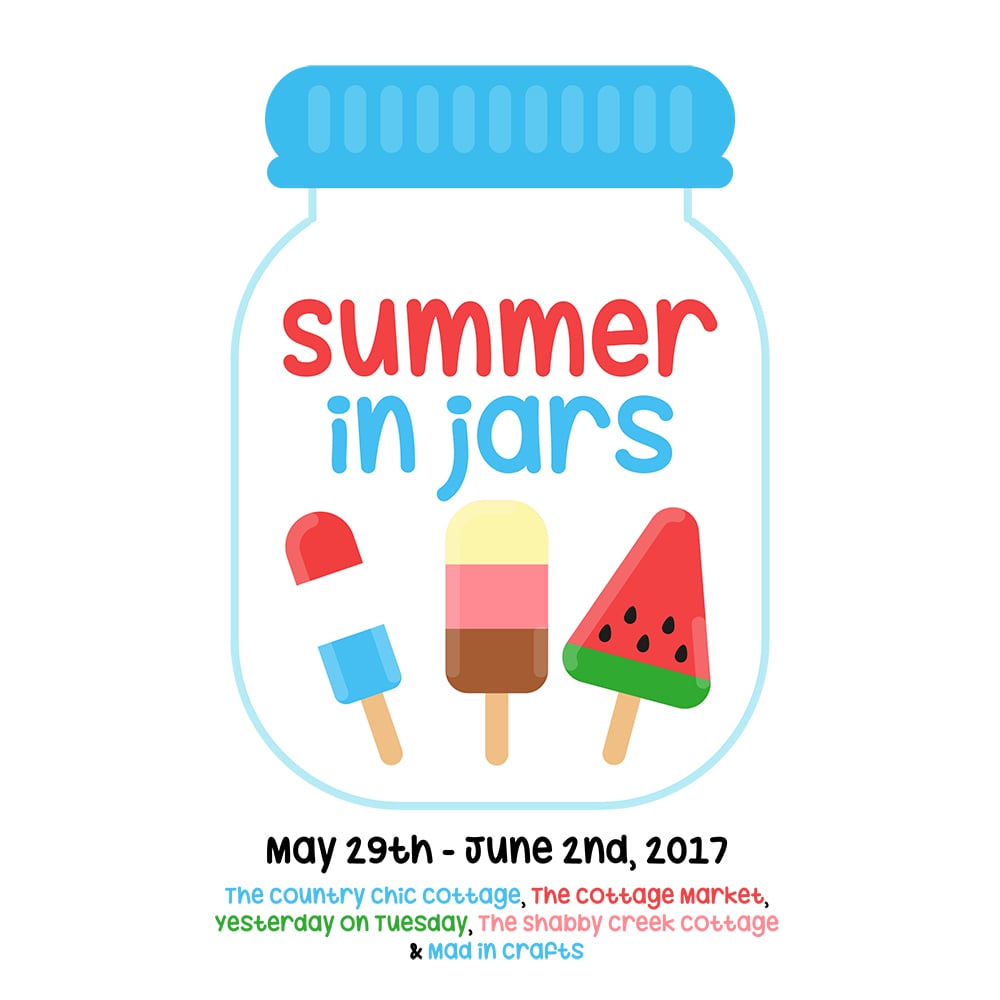 Just in case you are curious, I have also created a quiz so you can find out what type of mason jar you are! This is just for fun but might give you some great ideas for jars to use in your own crafts. Take the quiz below!
A Year of Jar Crafts
Sign up for our email list to get a FREE book with an entire year of jar crafts! 12 months, 12 crafts, tons of fun!