Are you on a mission to declutter your home this year? I have a great free resource that can be delivered directly to your inbox. This series will help your to declutter your home in just 31 days. Get daily prompts that will lead you through your home and your clutter. I just love an organized home….don't you? Let me help to get you there!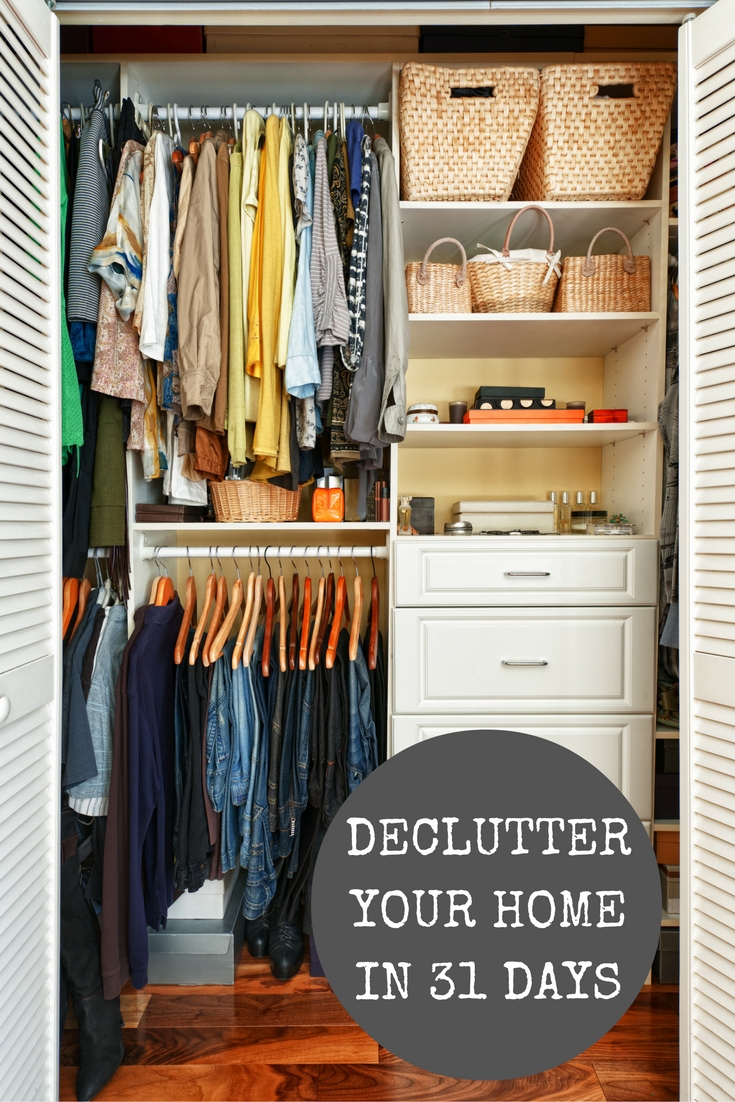 Sometimes we all feel overwhelmed by our homes. Where do you start on your organization mission? There is just so much to do! I found that tackling my home in bite sized pieces worked best but I didn't want to drag out the process too long. I took the areas of my home and divided them into 31 daily missions for a clutter free home. I thought y'all might benefit from these tasks as well. I took the entire thing and put it into a series of emails. Each day you will get a mission to reduce the clutter in your home. Each one should take about 30 minutes to an hour depending on how much you have to tackle. Of course, some areas might take a entire day if it really out of control! The beauty of getting the tasks in bite sized emails is that you can work on the series at your own pace. Perhaps you don't have time to work on organization today…no problem! Just tackle today's prompt tomorrow or this weekend. We all deserve a clutter free home that makes us feel good. Now you can have that in just one month! Sign up for the emails in the form below and declutter your home in 31 days.
You will get your first email right away then daily emails for 31 days after that. Work at your own pace and enjoy the process. After all, you are working on taking your life back and eliminating all of that clutter. Declutter your home with our great email guide!
Need more tips to declutter your home? Try these!
Additional Home Organization Help
Do images on Pinterest stress you out because they seem more like a fairy tale than something you can actually achieve?
Don't fall into that pretty and perfect trap. You can get clutter-free and organized without living a fairy tale life.
No one knows this better than my friend Hilary! She has an entire course for sale that is dedicated to real-life organization ideas. I love that her approach works for any family with any budget.
Check out her course and judge for yourself!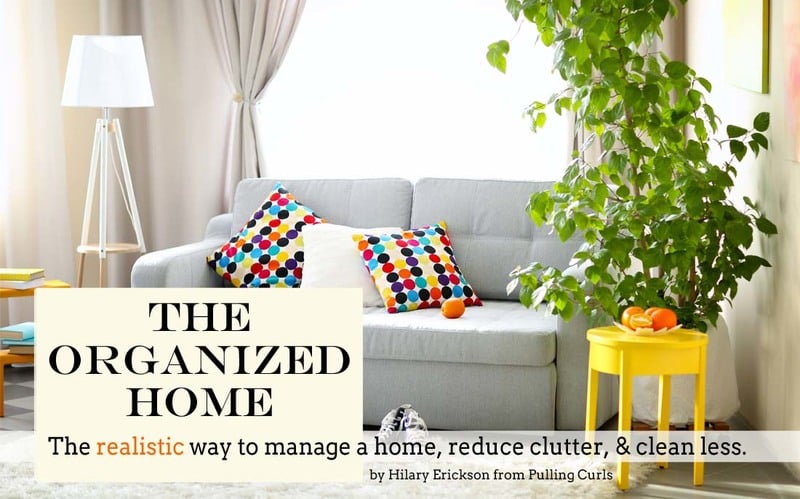 My favorite part of this course is that Hilary strives to make your home easier to clean-up, so that it takes only minutes, instead of hours. Who couldn't use more time and less cleaning?
Plus the system can make your house look fairly put together most times of the day. See for yourself with this course!
Declutter Your Home in 31 Days!
Clear the clutter and organize your home with our daily emails! Every day for a month we will send you a prompt to declutter! Sign up for our email list below to get started.