Did you know that you can make your own decorative gourds in minutes? I am going to show you how to make a knotty pumpkin with a quick and easy technique. Grab some dollar store pumpkins and give them some farmhouse flair with this technique. You are sure to love the results!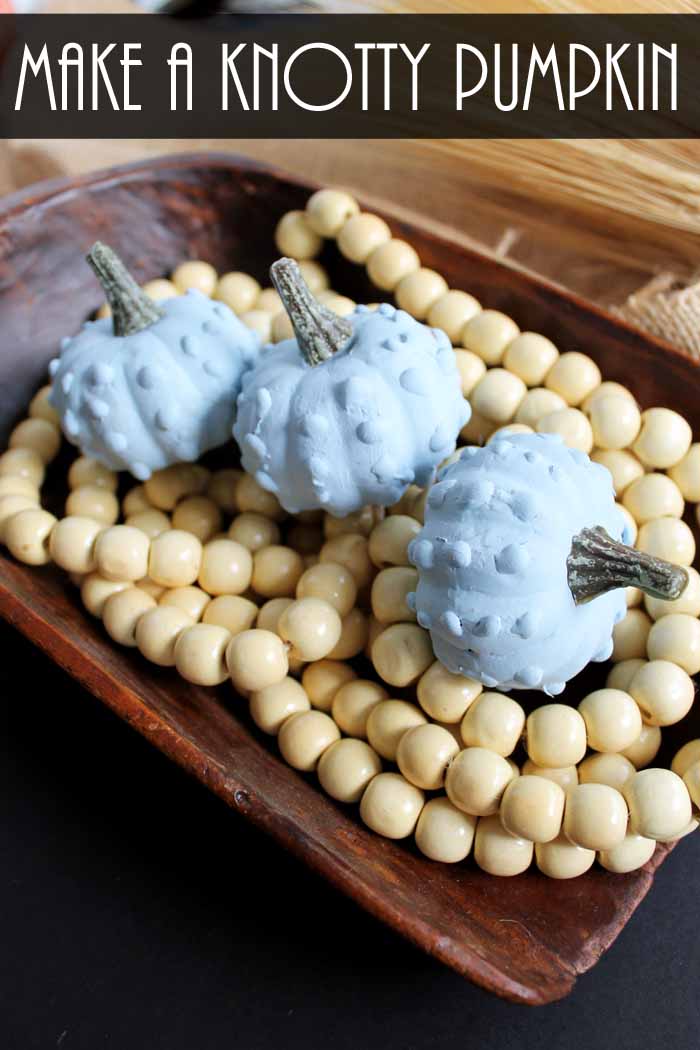 Supplies needed to make these decorative gourds: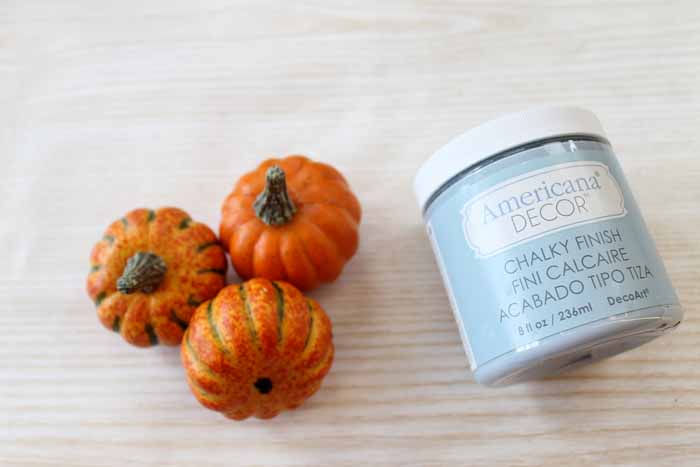 My tip for making this project easier is to remove the stem from your pumpkins and put a small dowel rod in that hole. This will give you a handle so to speak for adding the hot glue and paint. This step is optional but I highly recommend it.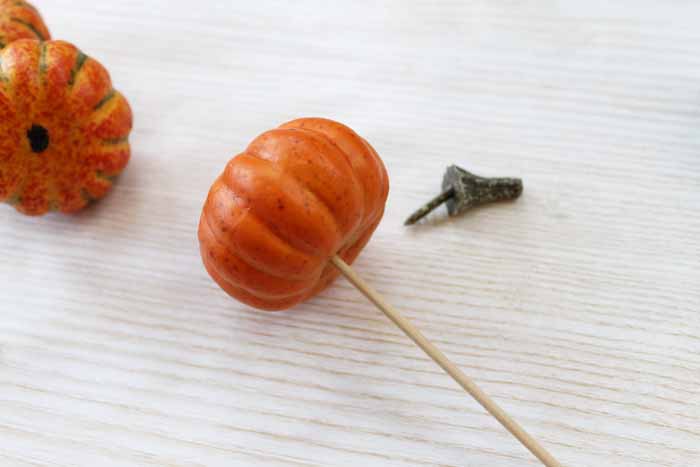 Start by making the pumpkin knotty. How do you do this? With hot glue! Just add on drops of hot glue randomly wherever you would like. Be careful to minimize glue strings however. My number one tip for doing this is to move the glue gun in a circular motion after application. The glue string will generally break when you do this leaving you will a dollop of hot glue.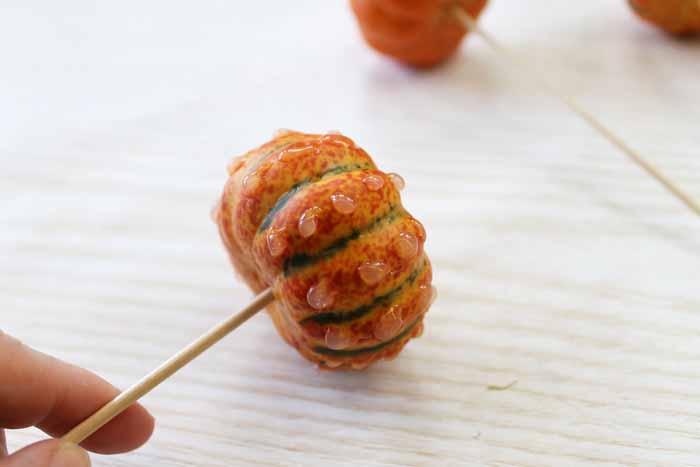 Keep adding those dollops until you are happy with your decorative gourds then allow your hot glue to cool completely. Remove any visible glue strings with your hands. Then use a paint brush to give your knotty pumpkins a couple of coats of paint over the entire surface. Again, I leave the dowel rods in place to give me something to hold onto. I also add the pumpkins on a dowel to a jar to allow them to dry.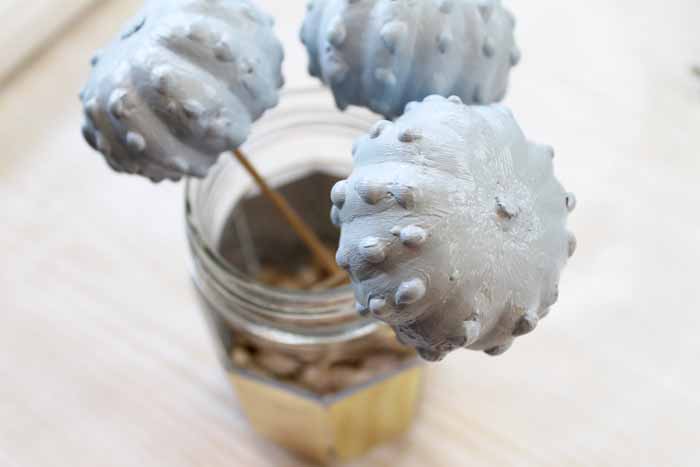 Once everything has dried completely, you are ready to add your decorative gourds to your fall decor.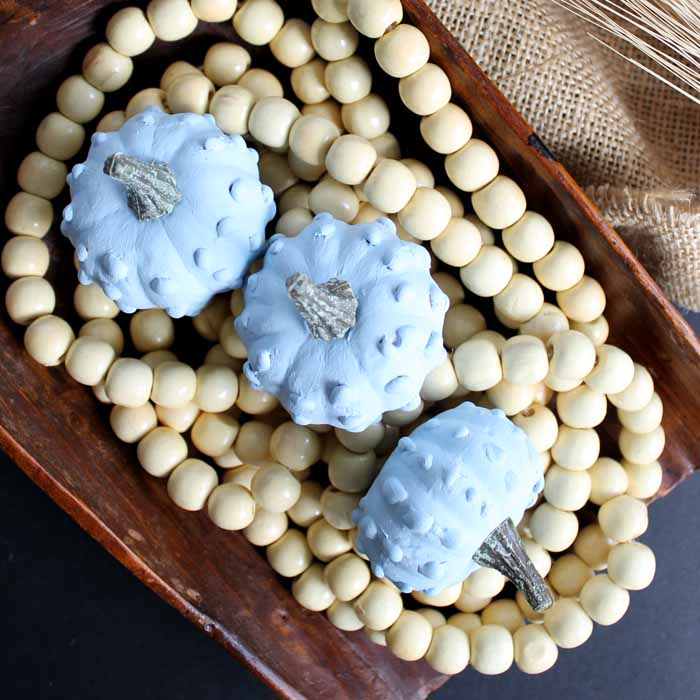 I love a knotty pumpkin that is perfectly imperfect. However, I don't want to pay outrageous prices for them. This allows me to get that farmhouse look at a fraction of the price. Pick up some plastic pumpkins at your dollar store and get started on this project today. You are sure to love the results.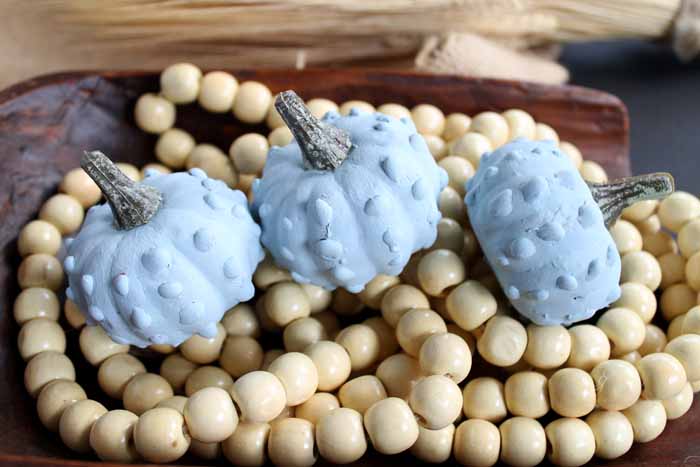 Love these decorative gourds and want more ideas? Try the links below.