Start a Thanksgiving tradition this year with this thankful pumpkin. Make it this year then pull it out year after year to write down what your family is thankful for and to remind them of those items from past years. This will soon become a fun tradition for your entire family. This post is sponsored by Elmer's however all projects and opinions are my own.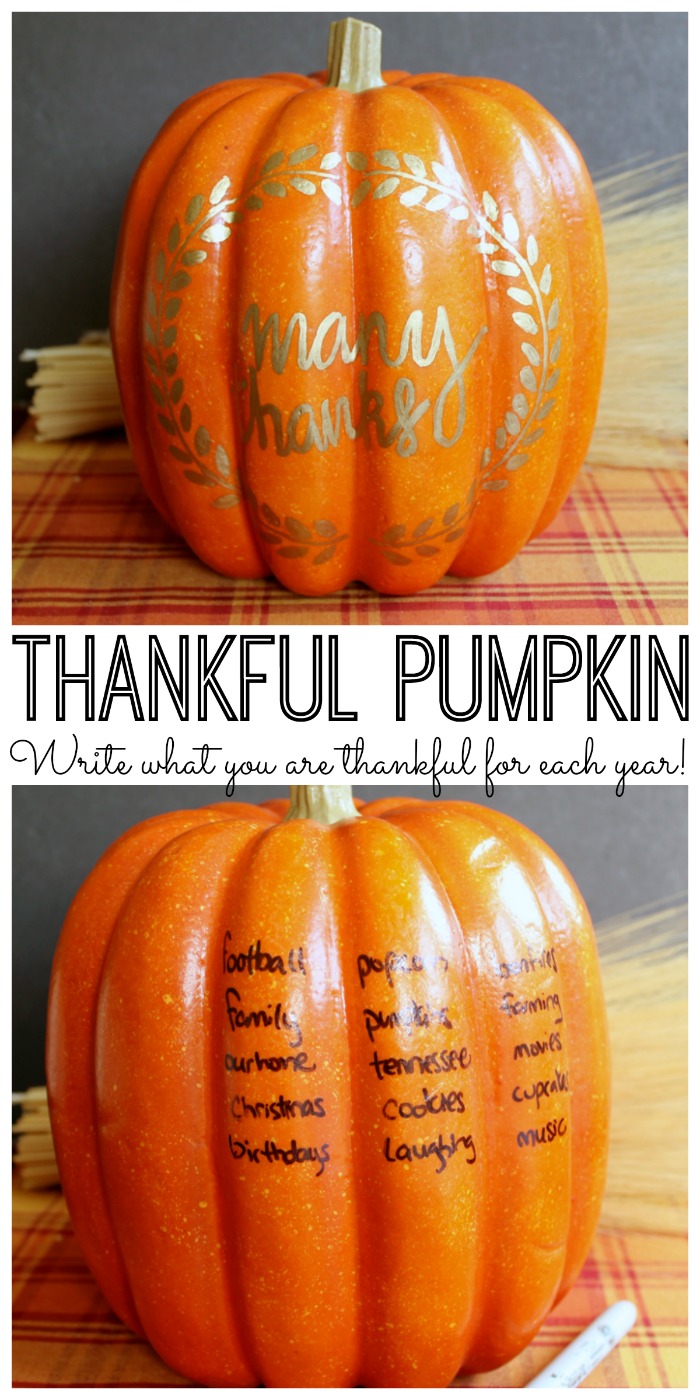 Supplies needed to make your own thankful pumpkin: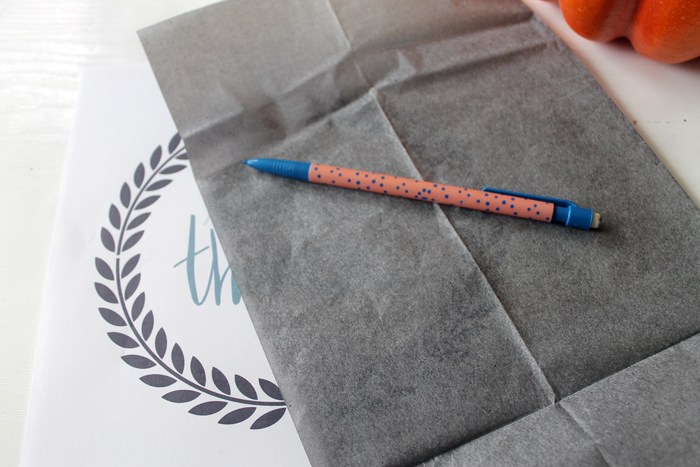 Start by printing our many thanks art (you can find it here) on standard printer paper.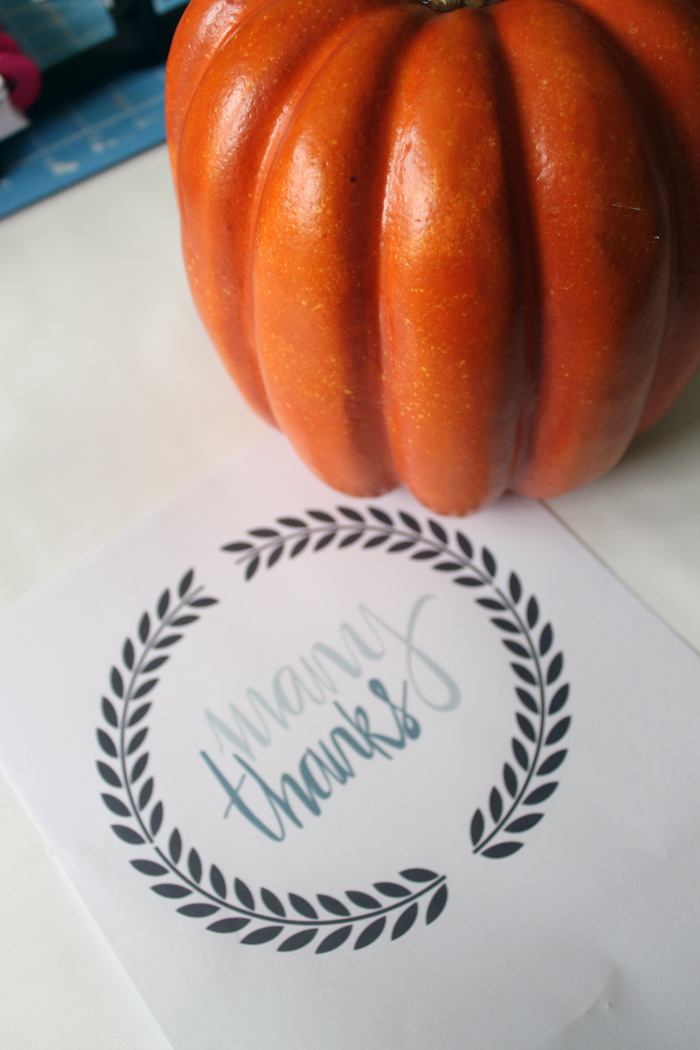 Add the carbon paper and the print to the front of your pumpkin and secure with tape.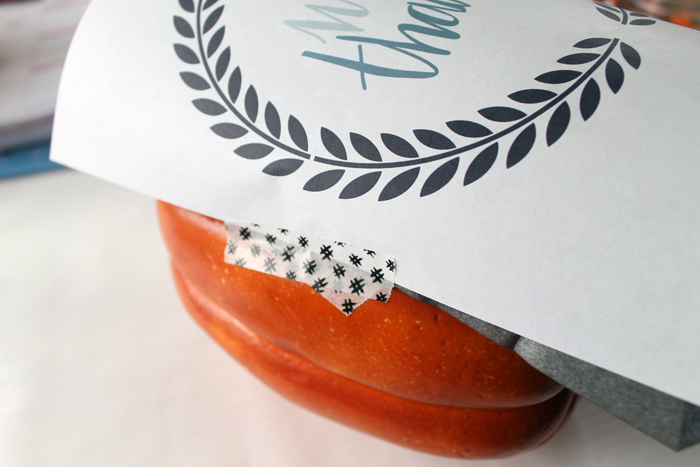 Use a pencil to trace the design. Remove the design and carbon paper. You will be left with an outline on your pumpkin that is ready for painting.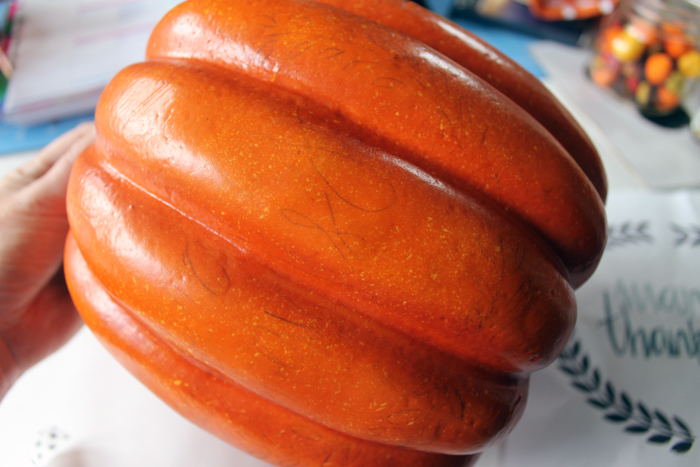 Start going over the outline with your Elmer's Paint Pen. The best thing about using the paint pen is that painting this design is just like using a pen to trace a design. So simple yet it turns out gorgeous!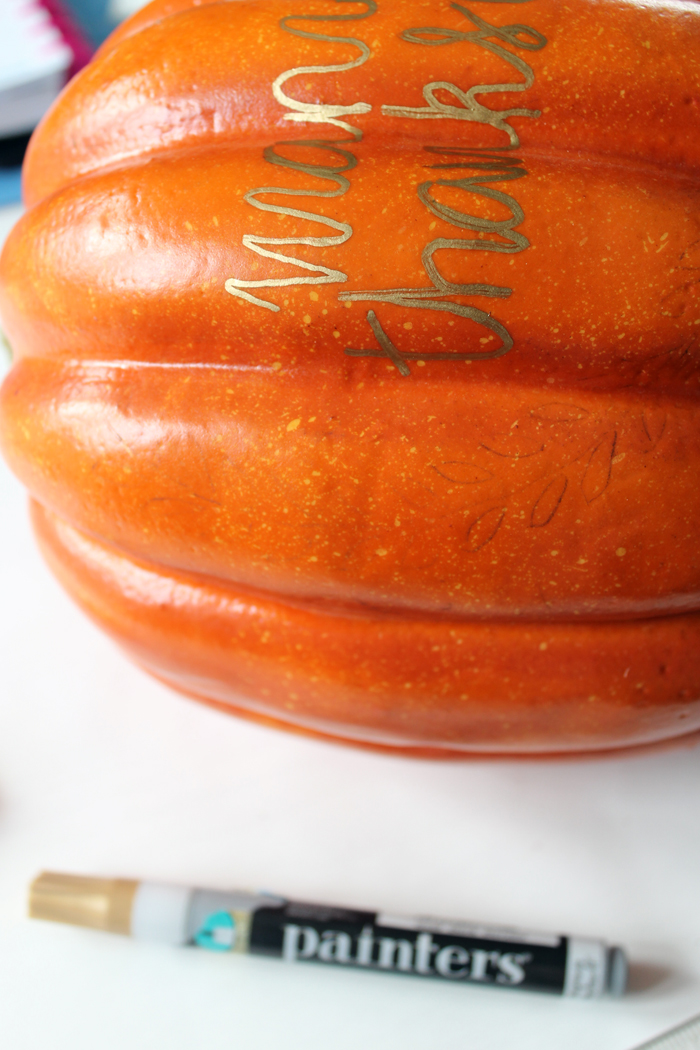 I went over the words twice with the fine point paint pen. The vines were only painted once.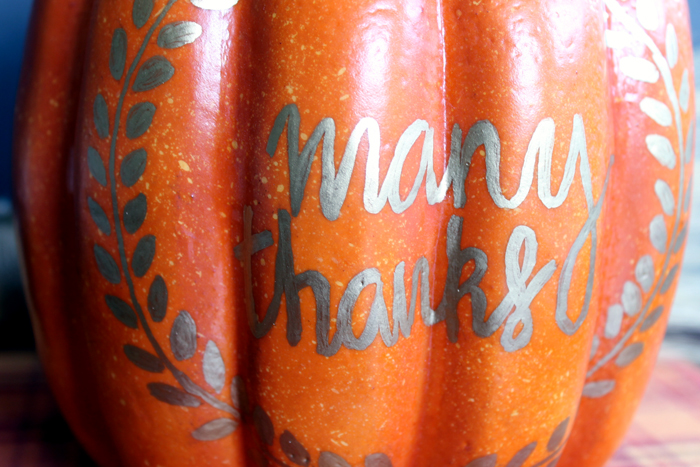 The paint actually dries really quickly but make sure everything is dry before you continue.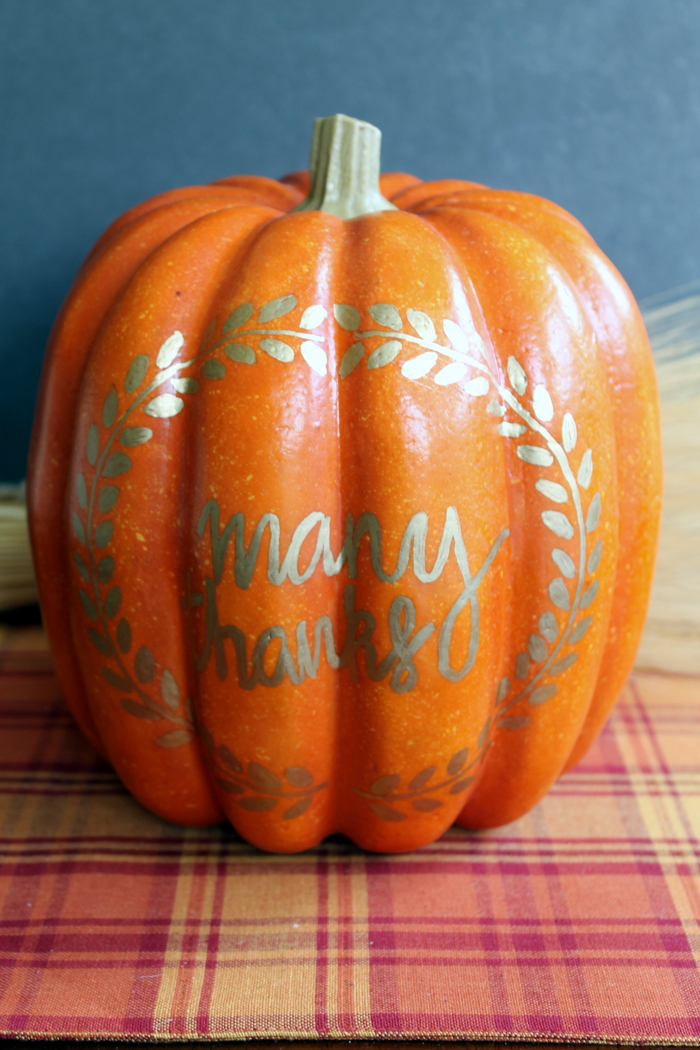 You can use the pumpkin as is in your home decor but I had something else planned for this project. Set this thankful pumpkin out where your entire family can see it everyday.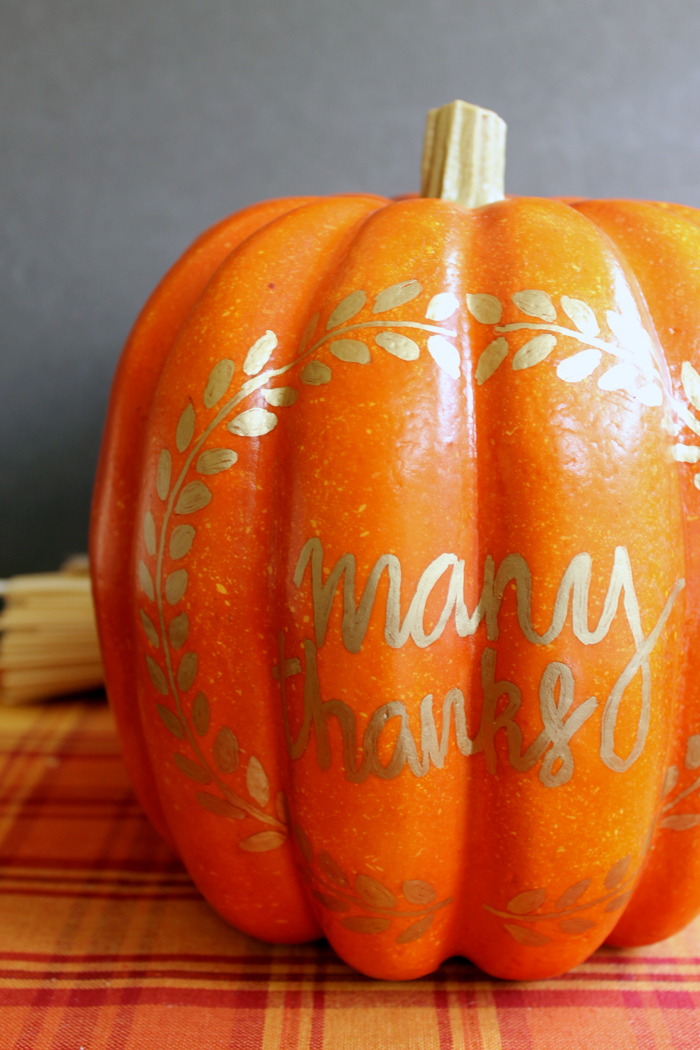 Be sure to keep a permanent black marker beside the pumpkin as well. Then encourage your entire family to write down what they are thankful for this year.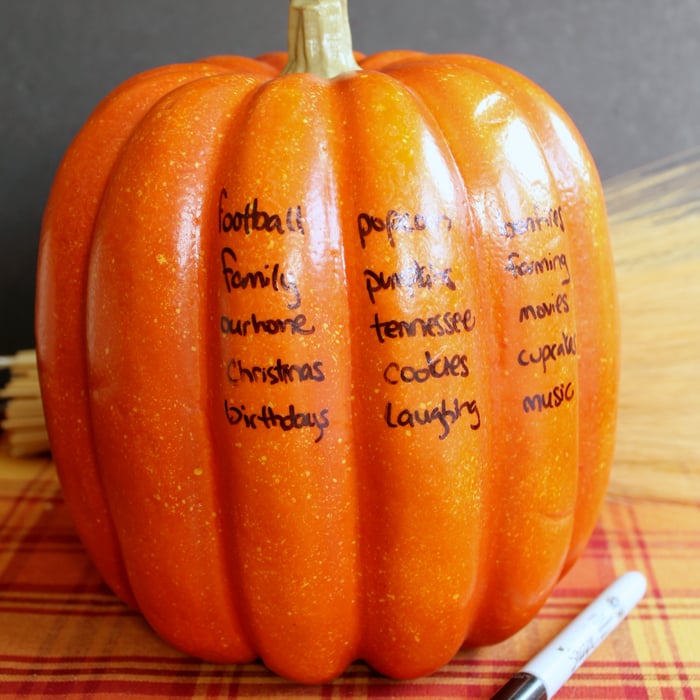 The items can be ANYTHING! Let them fill up the pumpkin if they wish or just write down a few things and put this one away until next year.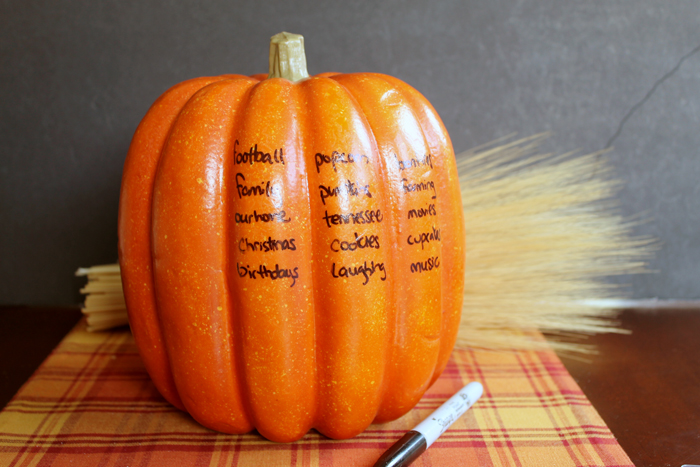 Pull this thankful pumpkin out every year and add to the back! You can even wrap around your "thankful" items to the front of the pumpkin. Imagine pulling this thankful pumpkin out in five years and reading what you wrote this year. A fun Thanksgiving tradition that your entire family will love!