What happens when you dye some curtains for one daughter? Well of course the other one wants some too. This time I am doing a dip dye technique that turned out awesome. Read on below to see how to make your own dip dyed curtains.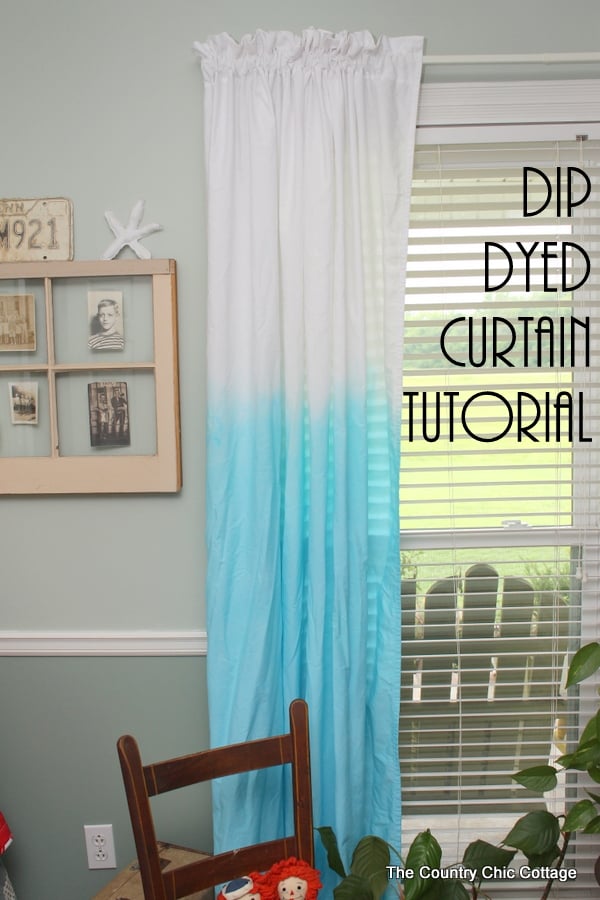 You can click over to my tie dyed curtain tutorial for more information on making the curtains from sheets and the mixture I use for my dye. Yep those are the original dyed curtains that started me down the path of dying more.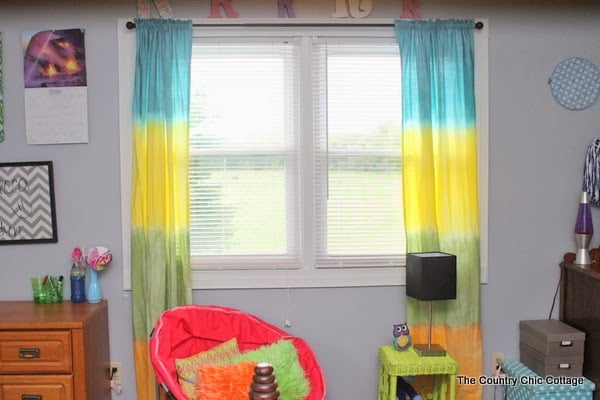 This time I used just the aquamarine dye from RIT. I prefer this brand and the liquid form but use whatever color and brand you love.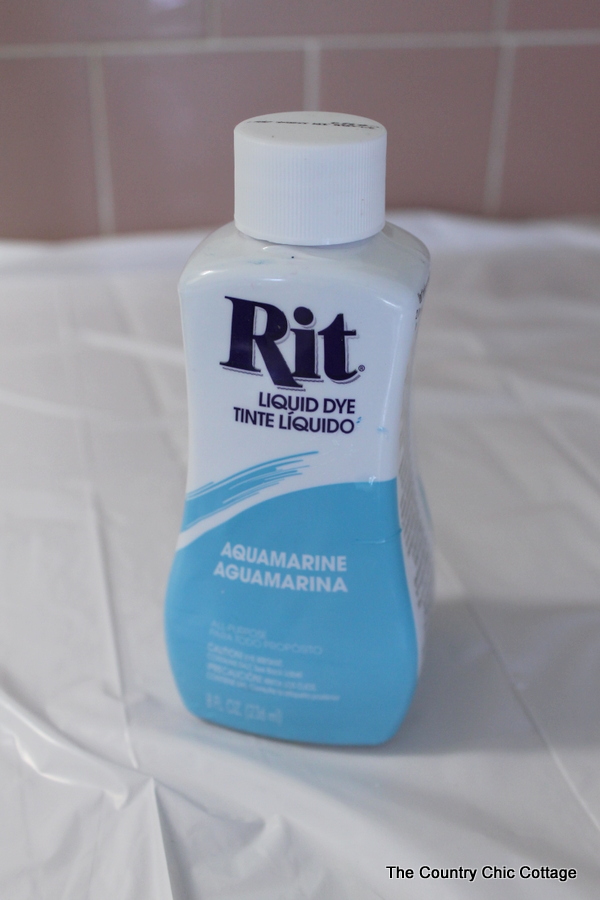 My setup looked like the below while I was dying. The dye is in the right sink and I would rinse in the left sink. The curtains are slightly ombre as I left the bottom in the dye longer than the top most dyed portion. You can decide how you want yours to look. This is just an easy set up for handling the large amount of fabric. I did two panels and dyed them both at the same time.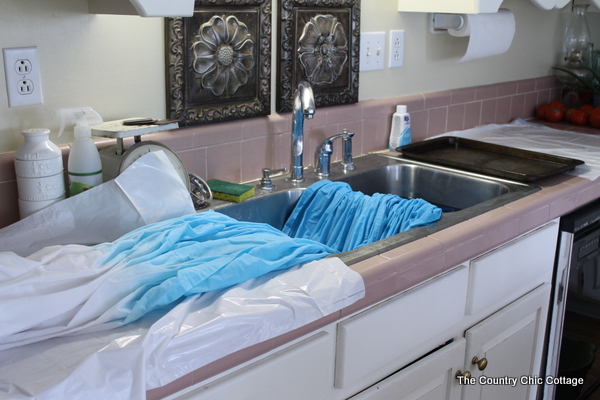 Once they were completely rinsed, I put them on the clothes line outside to dry. Then I brought them in for a little photo session.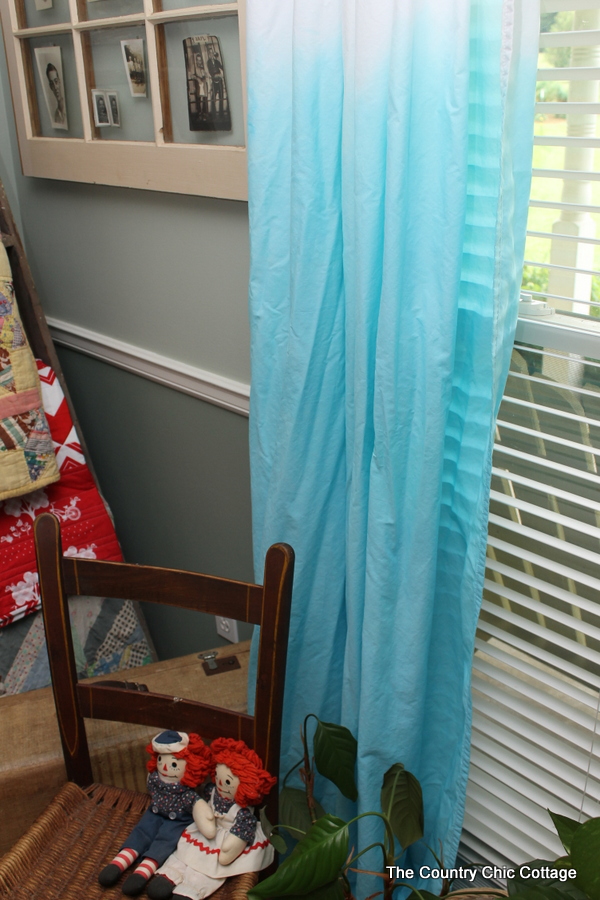 They are staged in my room here but quickly left to the college daughter's apartment. I think I might have to dip dye another pair for this room. What do you all think? Love em?