After completing our bathroom upstairs, I thought the downstairs bathroom could use a little love as well. Just a little facelift and some new accessories. I started with making an extra long shower curtain then I added in some fun metal baskets. Plus I found an amazing chevron Listerine bottle that just had to be added to this bathroom as well.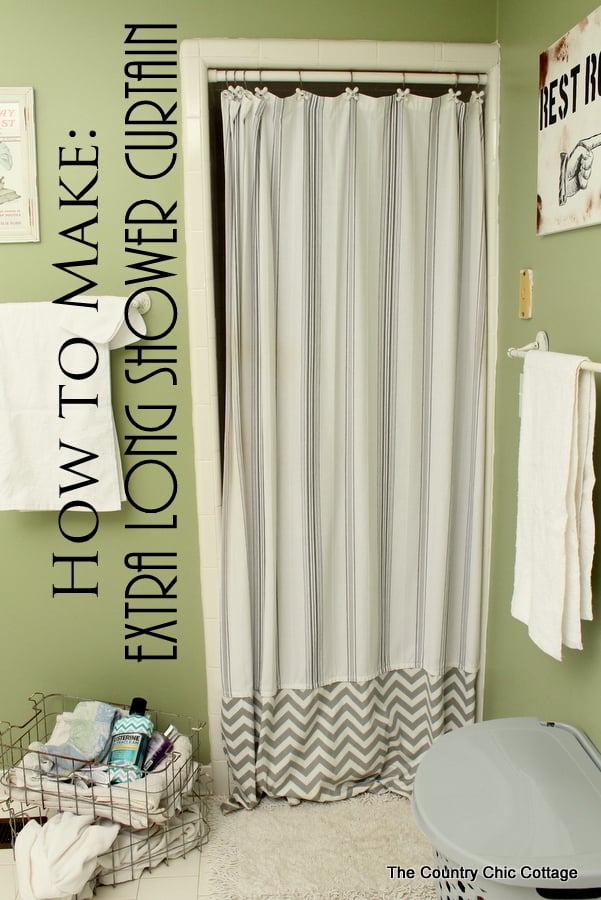 For the shower curtain, I started with a plain striped curtain from Target. Just pick a coordinating but contrasting fabric and sew a wide strip on the end. You have a custom made extra long shower curtain that will pool on the floor instead of coming up like a too short pair of pants. We love the extra coverage, especially on a cool morning.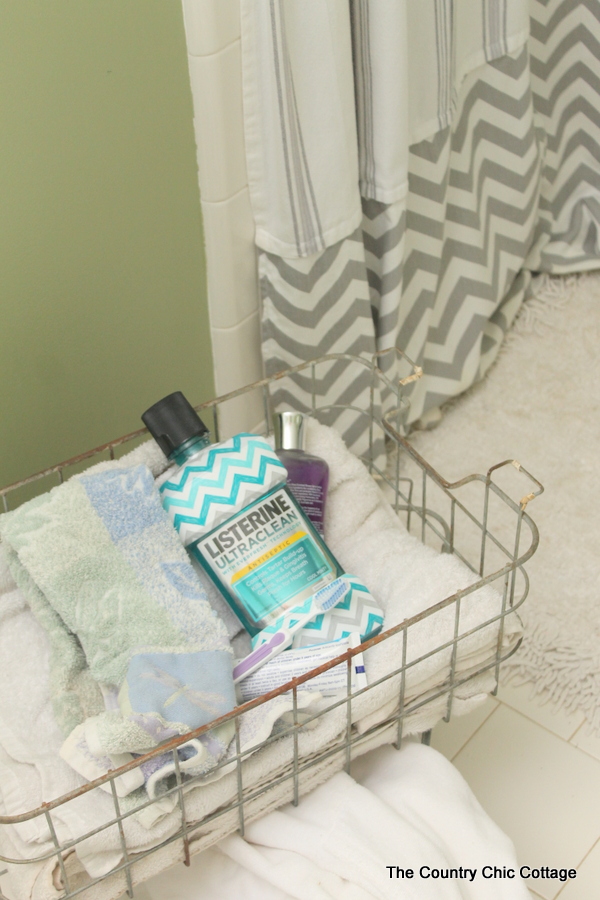 Those rusty baskets were found in an old barn on our farm. A little cleanup and they are the perfect addition to our bathroom. I love the rustic feel of those gorgeous wire baskets. Inside the basket is the amazing Listerine bottle I was telling you about from Target. I love it when our bathroom essentials also fit into our decor. You can get these exclusive Listerine bottles only at Target. So pick up the one that fits with your decor.
Our family favorite is the cool mint but this new design also comes in fresh mint, artic mint, and fresh citrus. Don't wait as these bottles are only available for a limited time. Add that chevron look to your bathroom just by picking these up at Target. After all Listerine is the #1 dentist recommended brand and we can all use a cleaner, healthier mouth.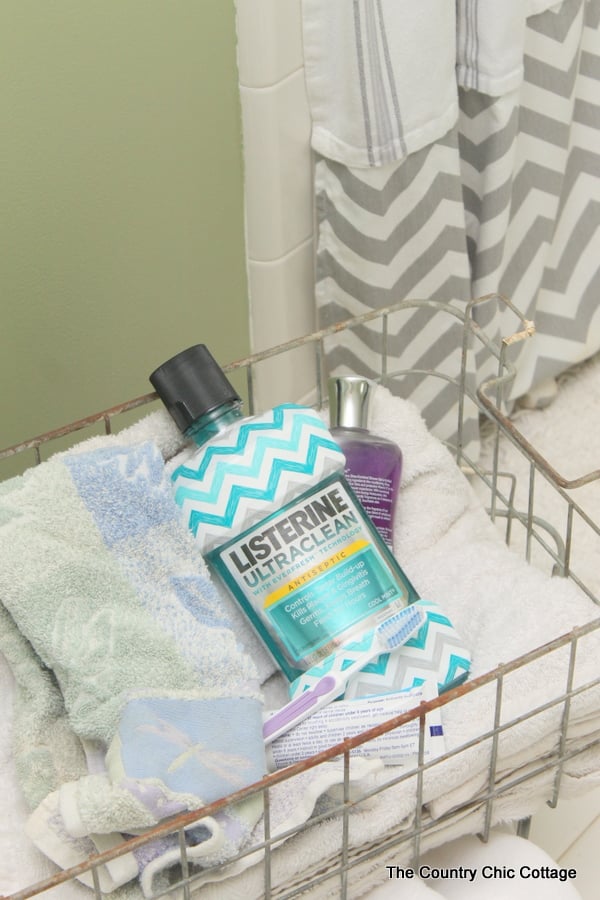 Be sure to give your shower curtain a makeover as well. I know I was tired of my shower looking like it was waiting for a flood. Make an extra long shower curtain today. Your shower and your bathroom will thank you. Psst….if you notice that rusty rest room sign it is a fairly new addition as well. You can get the details on making your own rusty sign by clicking here. The clothes hamper is a recent Target find as well. Y'all enjoy!