This has been the spring for outdoor fun (and work) around here. Duluth Trading Company sent me some clothes to try out and I have been giving them a work out! But first lets talk about my DIY Container Garden Stand. I love this project y'all and I am well on my way to a great container garden on my deck. So far I have worked on selecting the right planters and making some garden markers. I wanted a stand to put my container garden on when complete. Something to lift it up off of the porch. The fabulous hubby designed and built this great stand.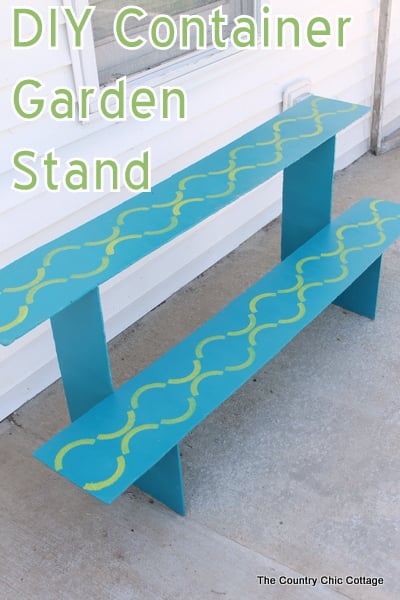 Yes that is out of metal in case you were wondering. He actually built and welded up my garden stand. I don't have to worry about that one rotting! It is nice to have a hubby that can weld sometimes. Just in case you would like to build you own stand I drew up a very crude drawing below (no laughter). We used 1/4″ metal to build our stand. I think you could modify these plans slightly to make a wood stand if you wanted.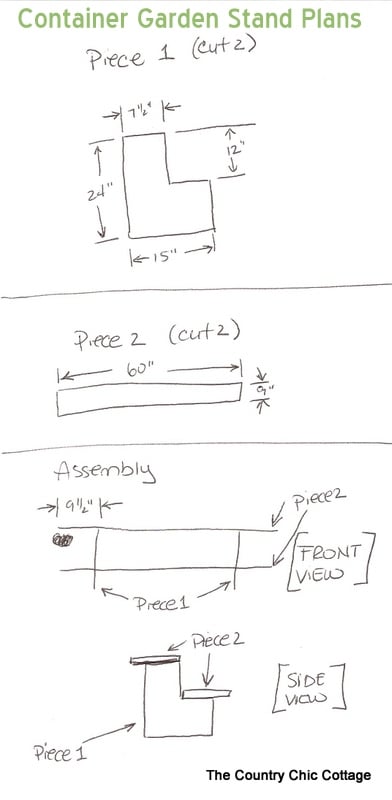 At the beginning of this post, I was talking about all the work I have done outside this spring. Then I talk about hubby making the plant stand. But someone had to take that plant stand from this….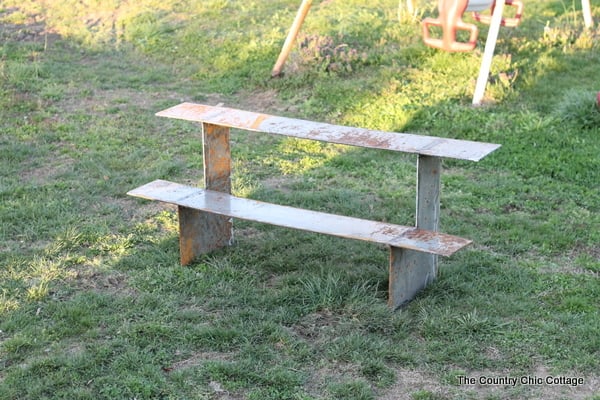 To that gorgeous beauty below!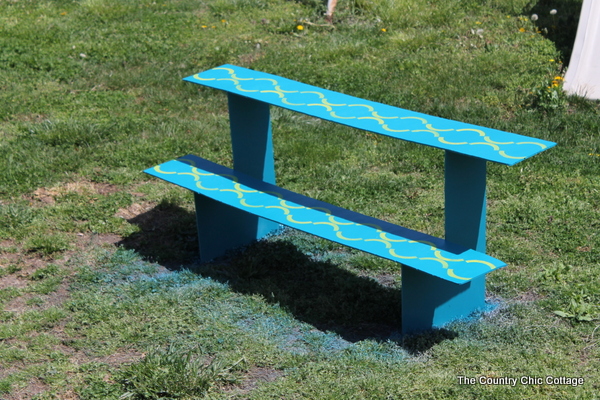 I used a good quality gray metal primer on all surfaces then Rustoleum Blue Lagoon on all surfaces. I love that color. I used Patio Paint from DecoArt with a stencil for the details. The color combination is just perfect.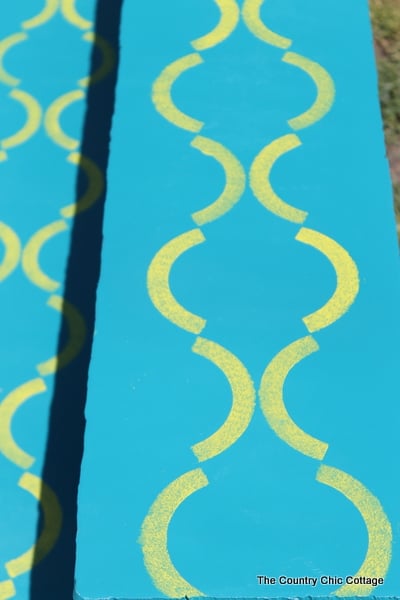 We then hauled the finished product up onto the porch. Allow spray paint to dry for several days before sitting anything on it. You will save yourself lots of screaming when your paint job messes up.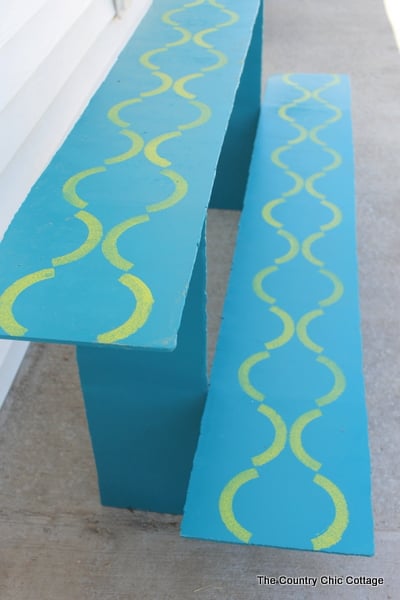 Now this stand is ready for some planters don't you think? I will continue on with my container garden all this week so y'all stay tuned for even more and the final reveal.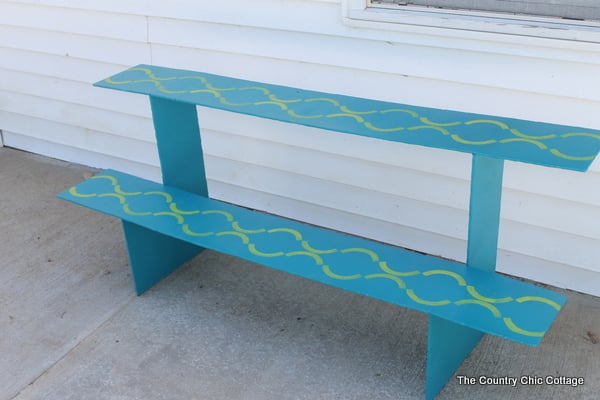 For now, lets get some really great shots in of me that my 8 year old photographer snapped while I was working in the front yard. You need evidence that I tested these work clothes right?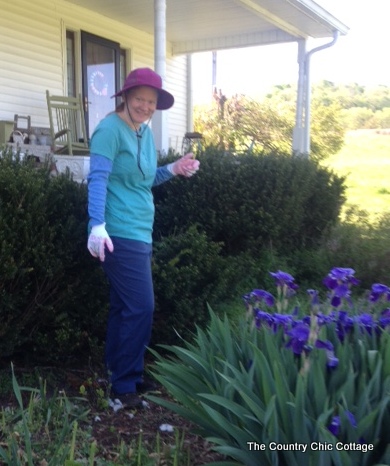 The products I ordered from Duluth were the short sleeve no sweat henley, the quick dry convertible pants, and the crusher sun hat. I love that the shirts are extra long cause all I need is that gap when I am bent over in the garden (y'all know the gap). I actually had to put a long sleeve shirt on under my Duluth shirt this day because we had a little cold snap. The hat is perfect for my fair skin. I stayed out all day this particular day and didn't have any sunburn. That in itself is worth the price of the hat y'all.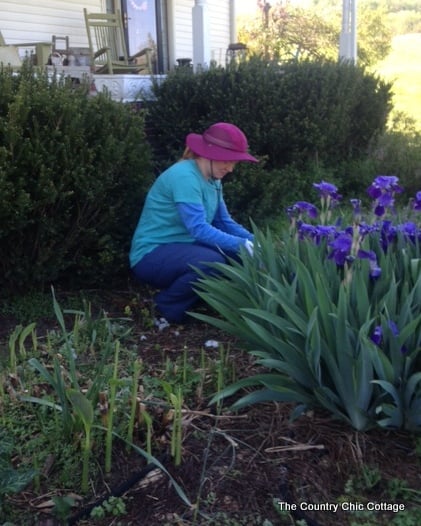 The pants actually convert to capris with a few snaps and I love the quick dry fabric. But the best part is all of the pockets. A girl has to have a place to put her work gloves.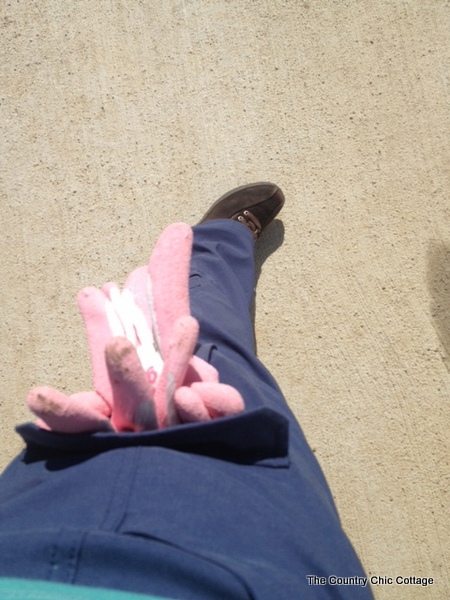 All of the clothes at Duluth Trading Company are field tested by real people. They take the suggestions and make awesome clothes that WORK for you.
I was selected for this opportunity as a member of Clever Girls Collective and the content and opinions expressed here are all my own.