A bit of history is needed to explain this DIY framed arrowheads shadowbox. We purchased our farm many years ago and the first time my husband turned some of the ground people came to ask if they could look for arrowheads. That is when I found out that it is well known that there was an Indian camp on our land. So, this year when he decided to turn the land again, I decided I wanted some of the arrowheads for us. Not because I am a collector, but because they are from our land. I feel that decorating with things we find on our farm keeps the history alive. So my hunt for arrowheads and a proper display began.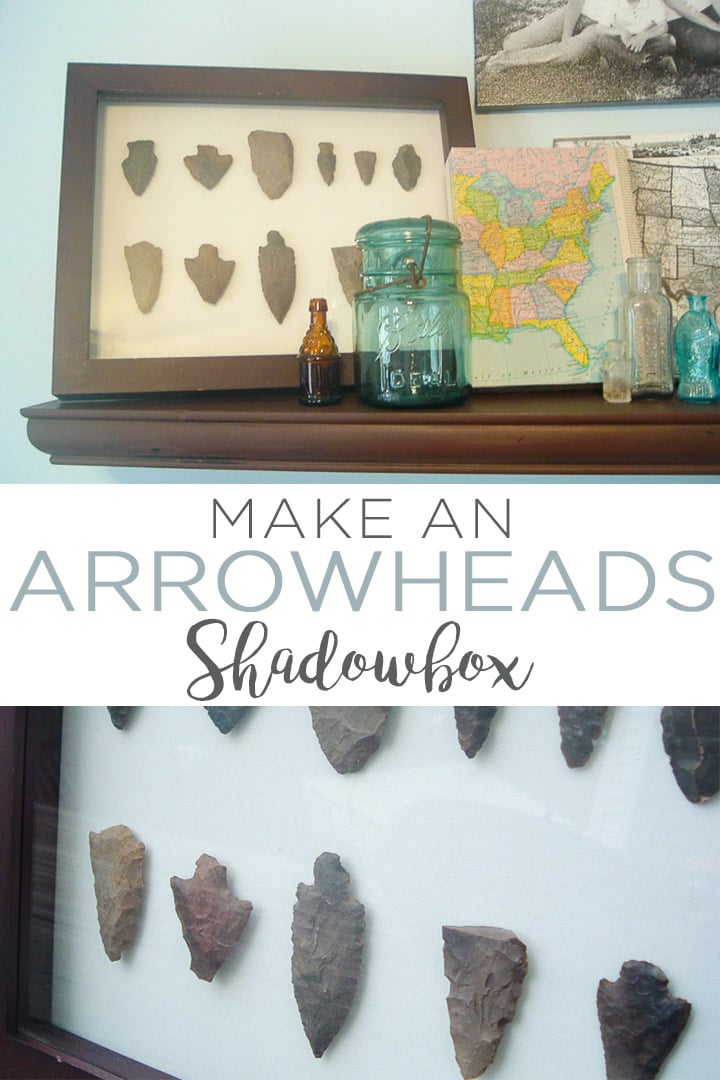 The Shadowbox
The display is a shadow box I found at Goodwill for $3.99. Yes, I must be the luckiest person on earth. Although I did search for this for a loooong time without luck. Then one day there she was! Gorgeous! And I did not have to do anything to it!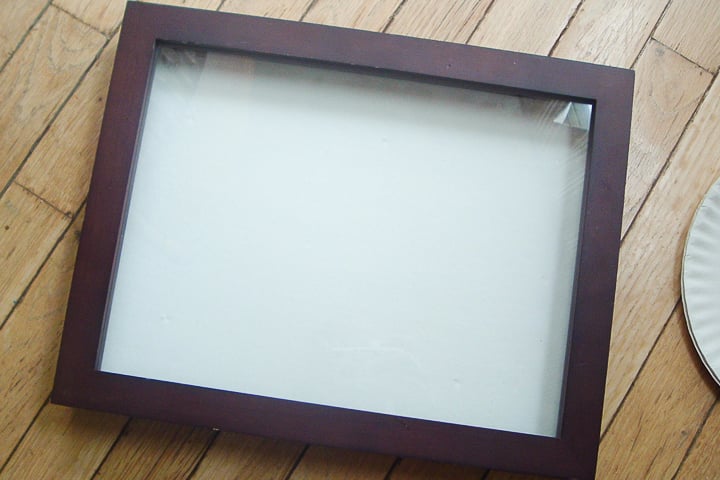 The Arrowheads
Seriously these arrowheads plus many more not pictured came from about 2 hours of hunting on our land. They are in abundance. I just gave them a good scrubbing. Yes, some are not perfect. But I love them all just the same! It is about history for me.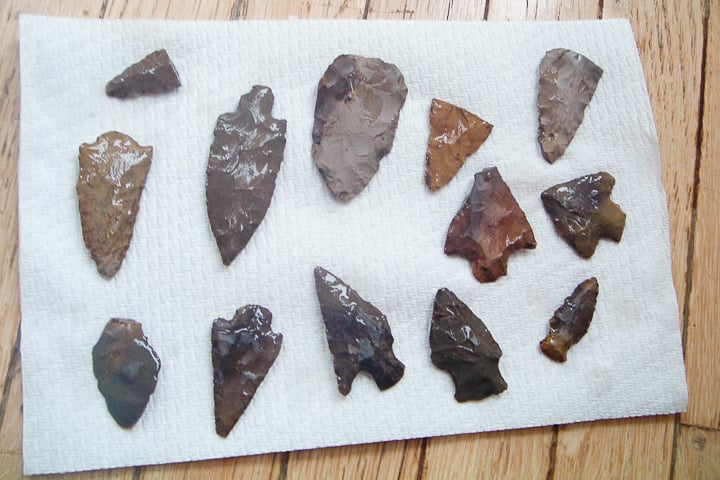 Making an Arrowheads Shadowbox
I mounted them using a small amount of hot glue on each one. That way I can easily get them off without damage if I want to do something else with them.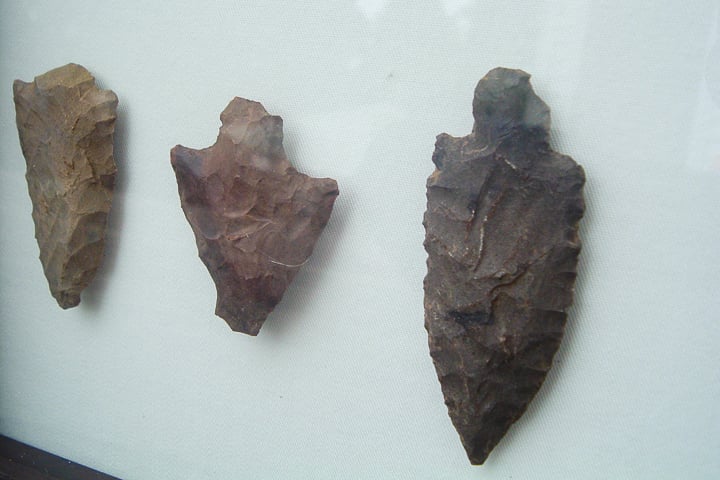 Now I say all of them are not perfect but I think some of them are pretty darn good ones!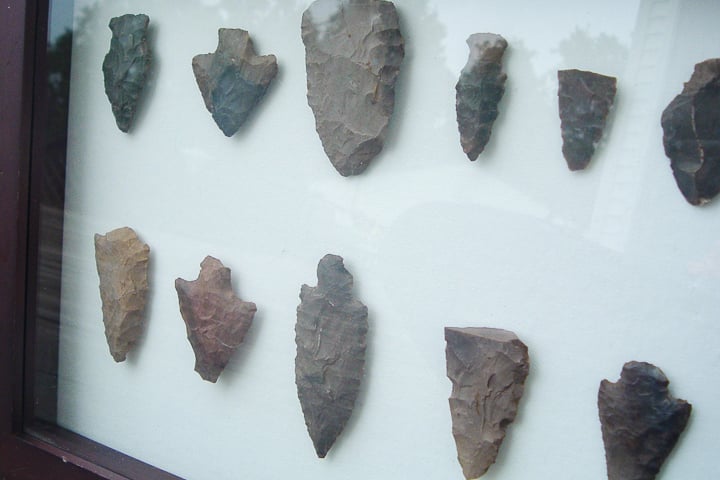 I just laid them around the box until it looked good to me. No rhyme or reason.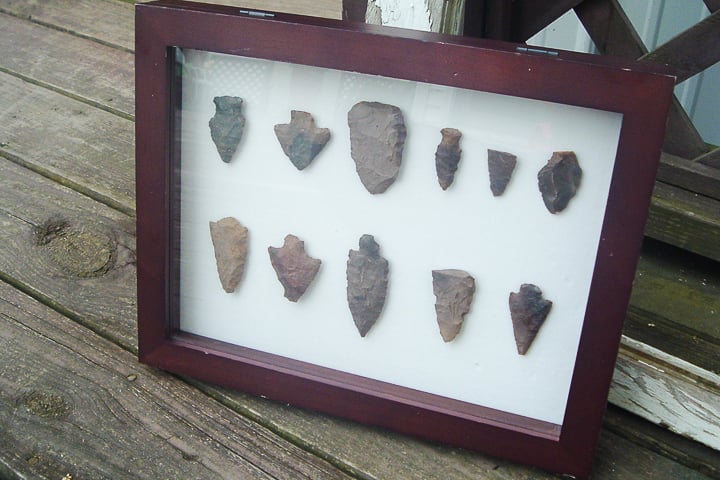 I am in love with this little display! The perfect combo of history and home decor.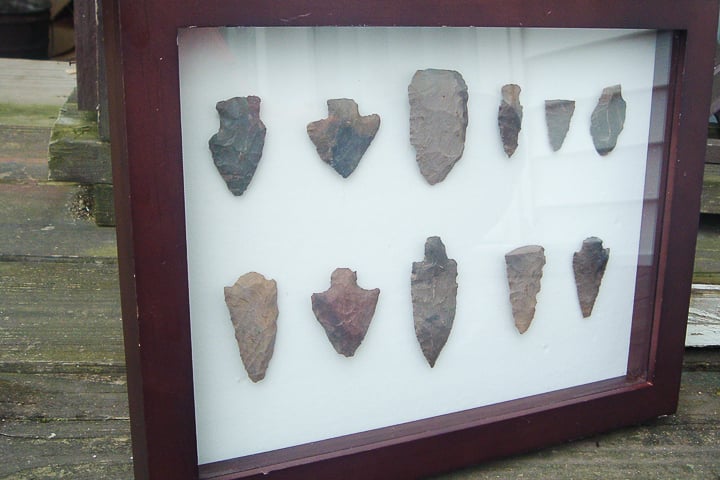 Such detail! Can't you just imagine the craftsmanship it took to make these! And to last this long in the earth…simply amazing.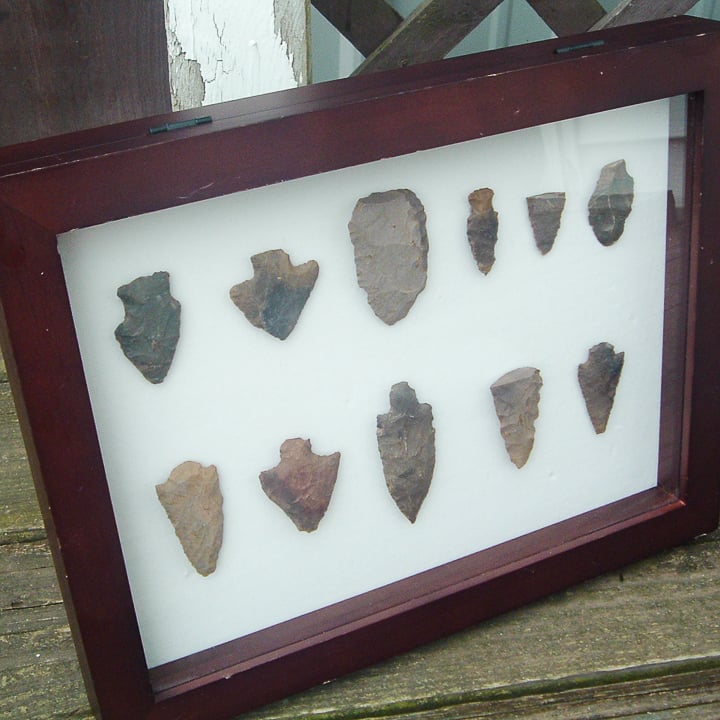 You can actually see them on my mantel below.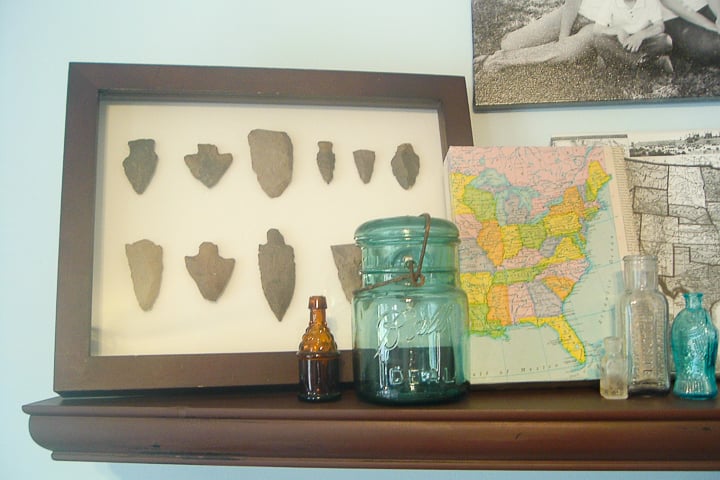 So are you an arrowhead fan? Do you love to decorate with found objects? If so, you might try making a DIY arrowheads shadowbox of your very own! It will look great with a DIY wrapped map canvas as well!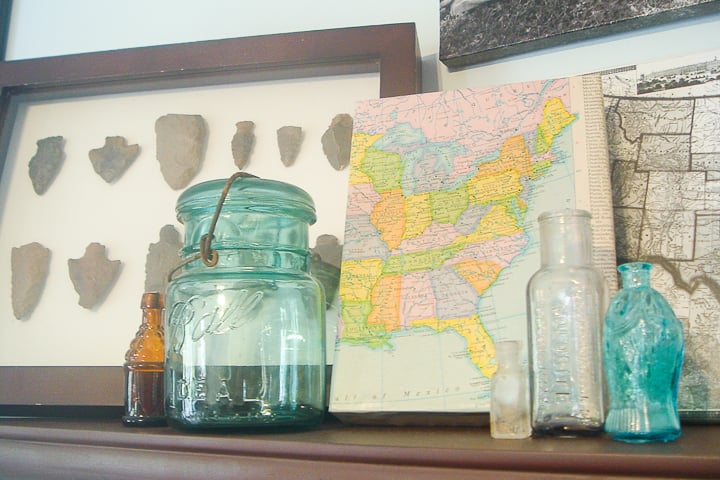 Love this way to display arrowheads and want more ideas? Try the links below!