Today I am going to share how to make your own wood sign with your Cricut machine. Seriously, if I can do this you can too! Learn how to make your own wood signs in minutes by cutting a stencil with your Cricut. I made mine with a piece of worn wood that I found laying out back. I love the farmhouse flair that comes with rustic wood! Of course, you can use new wood for yours if you want. I made mine a lemonade themed sign and I will be sharing the cut file below as well.
This post was originally published on June 15, 2011. I have had many requests for the cut file so I recreated it below for you.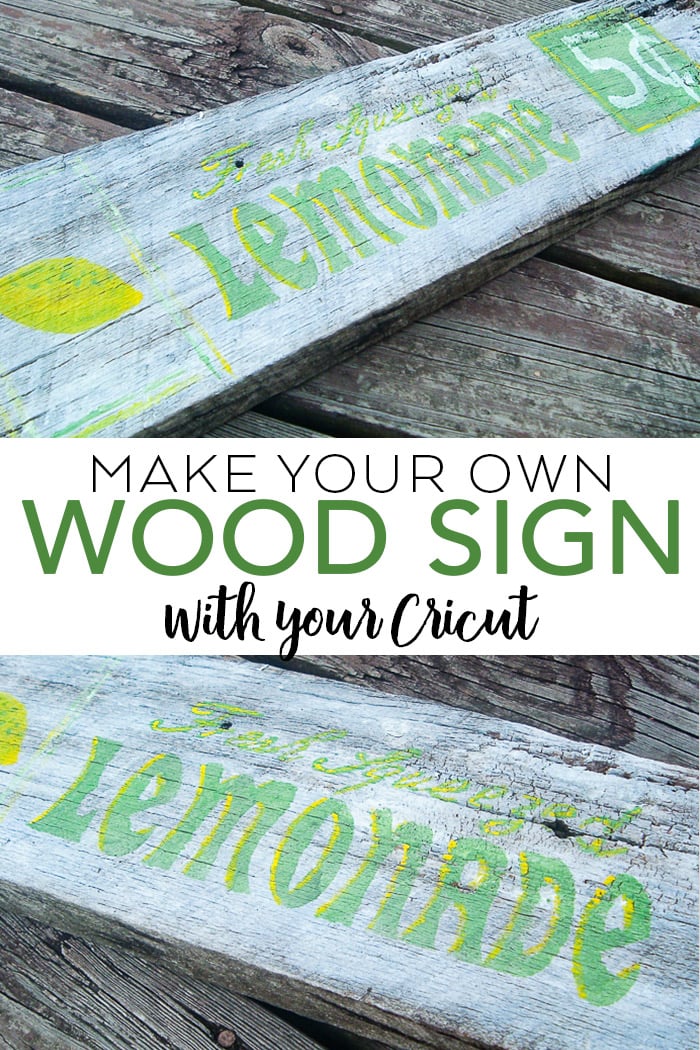 Supplies needed to make a wood sign:
Some links below may be affiliate links which means that you do not pay anymore, however, a small commission will go to this site.
How to make your own wood signs:
Click here to open up the cut file in Cricut Design Space. Then size to fit your board. Cut with your Cricut machine from either card stock or stencil material. Please note that this file is extremely similar but I was recreating something I made several years ago and there are slight differences.
Add a really light coat of white paint over your entire board. The secret to a worn finish is to use a really dry brush and move it quickly over the surface. Allow this to dry completely before continuing.
Tape your stencil into place and use green paint to go over everything except for the lemon. For it, use yellow paint. Remove your stencil immediately and allow to dry completely. Again, I use a really dry brush and barely get any paint on the surface.
Once dry, paint yellow down the sides of your letters to get a two-toned effect on your wood sign.
Add white paint over the 5 cents portion of your sign. I also took the yellow and added a few lines around the outer edge of that square.
You can also add a few green touches to your lemon as well as a few lines around it making a rectangle.
Allow everything to dry and your wood sign is complete and ready to be displayed. You can also add a coat of clear spray sealer over the entire thing if you wish to help protect the finish.
This rustic wood sign will look great in your home indoors or out. It is the perfect way to welcome in summer this year!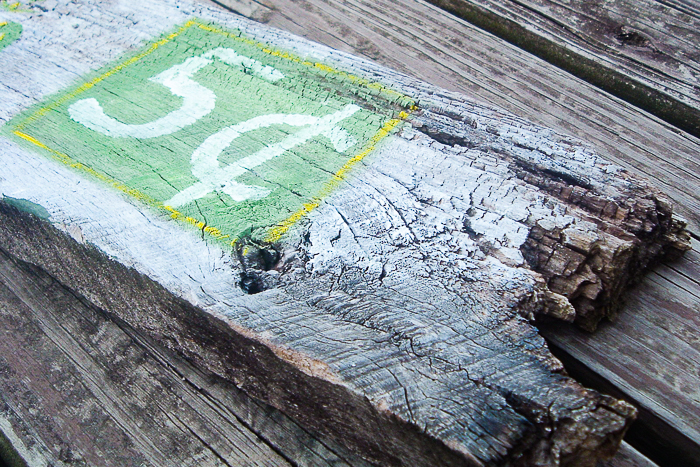 Now that you know how to make your own wood sign, you can use this same technique to make any sign you can dream up.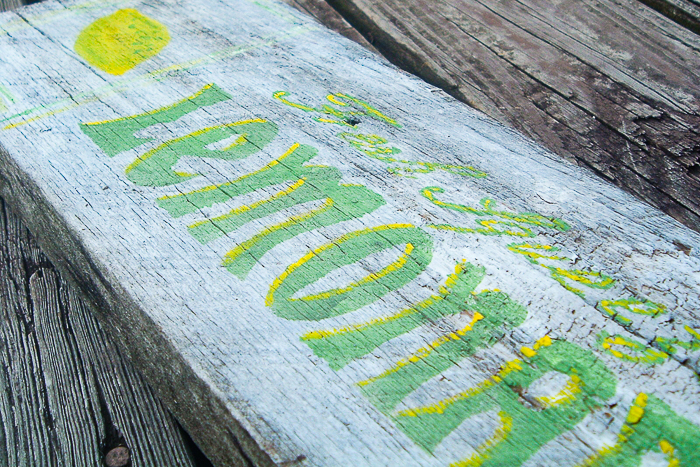 I used a rustic, worn board for my sign with a battered end but you can choose to use a new board right from the home improvement store for a less rustic look.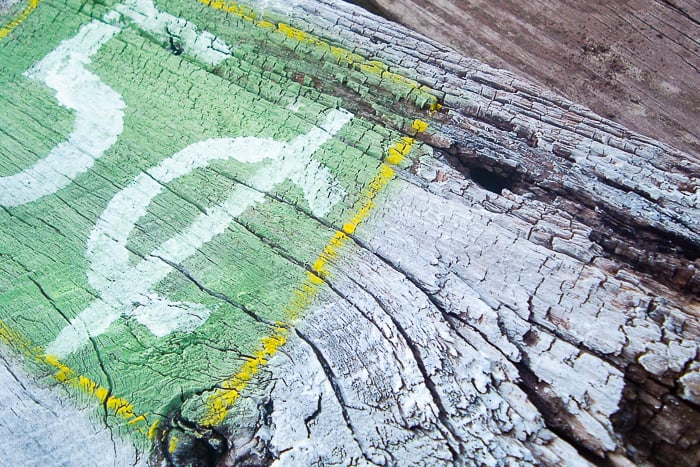 Choose to make your own wood signs however you would like and they will look great in your home!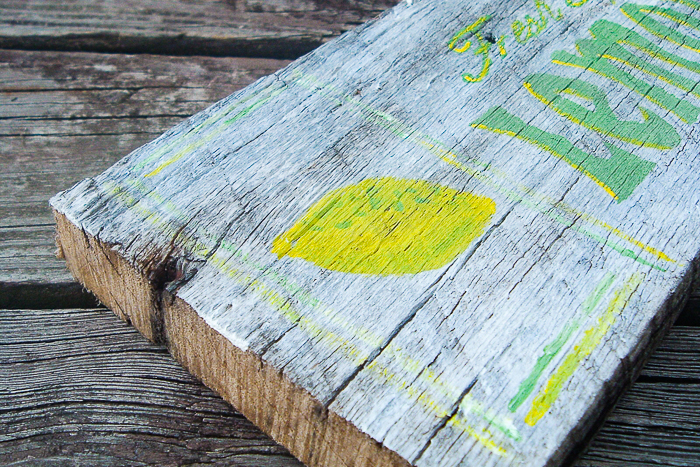 Use our techniques to make your own vintage wood signs for yourself or even to sell.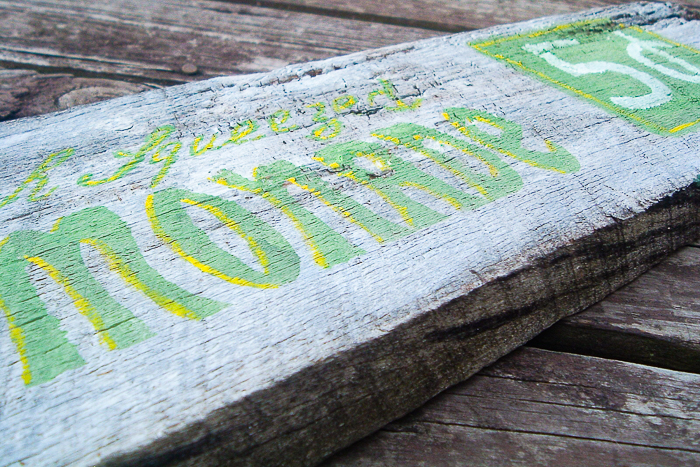 After all, everyone will love this fresh squeezed lemonade sign for their farmhouse!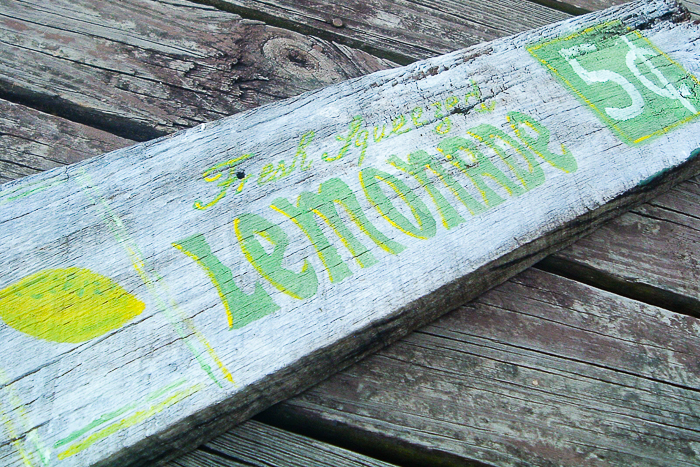 Love to make your own wood sign and want more ideas? Try the links below!
New to Cricut?
Sign up for our email list here to download the Beginner's Guide to Cricut Design Space for FREE today!
Sign up to get the guide emailed to you!