I know you have seen a placemat pillow floating around the net somewhere right? I made one before waaaay back when! 🙂 I still love that one BTW! When I ran across a placemat at Big Lots for $2 that was GORGEOUS! I decided to DIY a pillow from a placemat!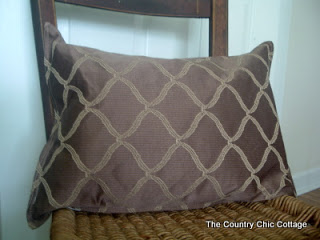 See this $2 placemat…both sides are gorgeous! And those colors….perfect living room match!! We need to talk pillows a minute. I make lots for my family room and some may look like they are not to be used by snot nosed kids. My theory is, I put $2 into this pillow, let the snot fly! When it is too nasty to take it anymore, I will make another one and toss this one!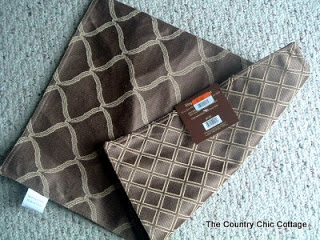 These are seriously the easiest thing EVA!! You just use your seam ripper to make yourself a hole in one edge. Enough to get your stuffing in there is all you need. Then just stuff and sew that little hole back up. So flippin easy!!
Okay that side above is def my fave!! But the other side doesn't look shabby at all…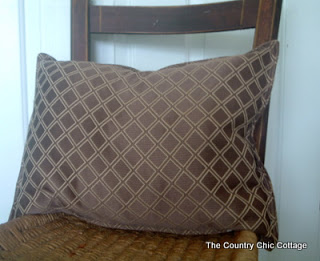 I heart my new $2 pillow!! And will continue to heart it until someone rips it or spills something on it…then it will be on to the next pillow!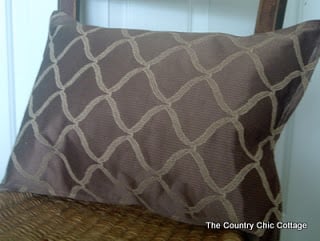 So let your kids use your "company" pillows — it will be okay!