It is the last day of Craft Lightning and I am sharing my DIY rustic wedding signs today. If you have missed any of Craft Lightning, be sure to catch up with the quick crafts in the round ups from day 1, day 2, day 3, and day 4. This tutorial was originally posted over at the Darice blog but I wanted to share it here in case y'all missed it. Bear with me as this one has tons of steps but trust me they all go quickly and you will have your own rustic wedding signs in no time.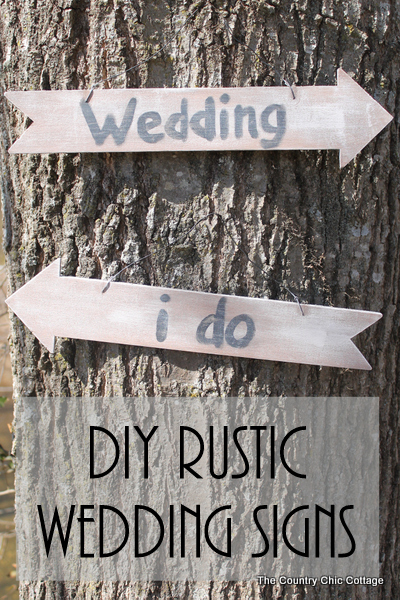 Items needed to make your own DIY rustic wedding signs: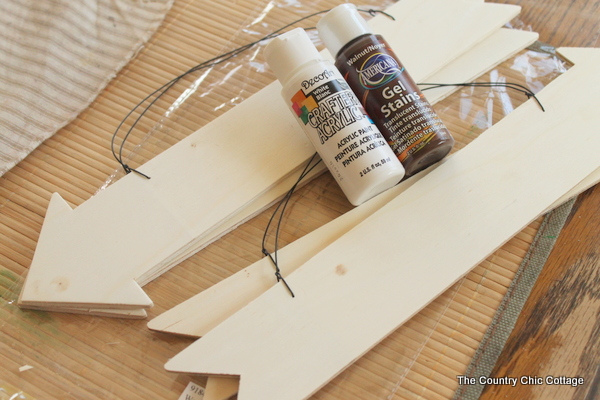 The weathered look of the wood is accomplished by a layering effect of the stain and white paint. You can stop at any point if you are happy with the way your wedding sign looks. Again there are several steps but each one goes very quickly. I am going to give you the steps I used to create my signs. Start with the gel stain and coat the front and sides of your wedding sign. Wipe off any excess with a rag or paper towel. Allow to dry.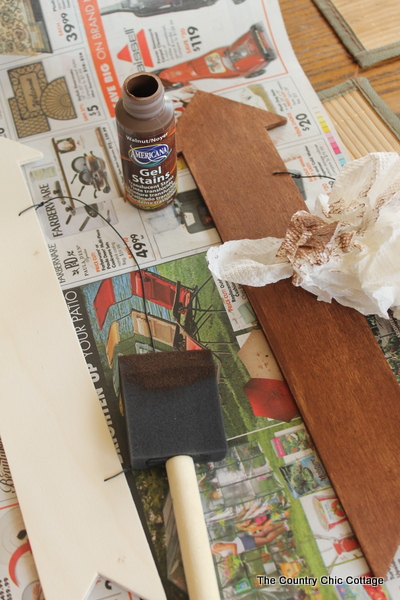 The use of a "dry brush" method is very helpful in getting the correct look on your signs. Dab a very small amount of paint onto your brush and wipe most of it off on a paper plate or towel. Then swiftly move it over the entire front of your wedding sign. See below for an example of dry brushing once over the stained surface. Allow this to dry before continuing (it dries quickly).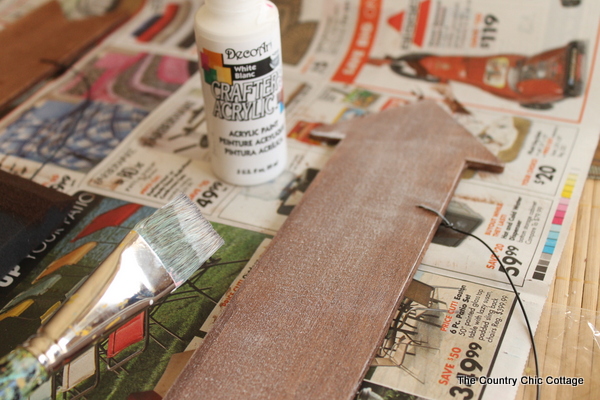 Use your sponge brush with stain once again and make "lines" of darker areas as shown below. Wipe off excess after 3 minutes or so. Allow to dry.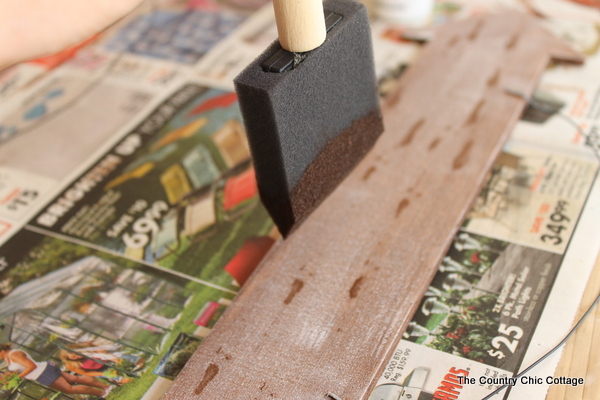 Below is the sign after this step was completed. You can now see some darker areas.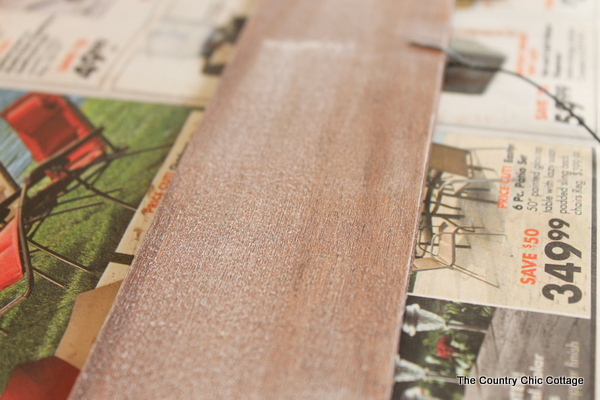 Sand the entire sign. Concentrate in some areas to remove more paint. Remember we are going for a rustic look.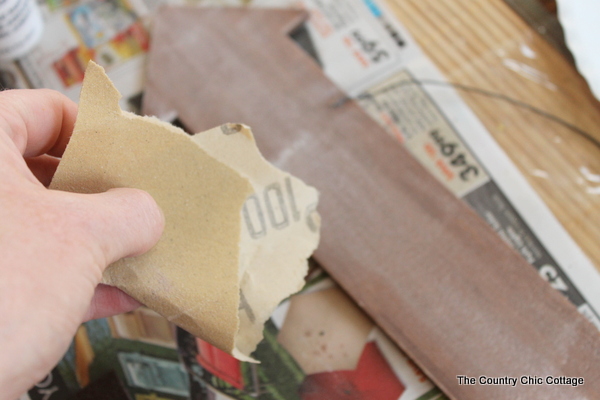 Mix 1 part gel stain with 1 part water to make a thinned out version of your dark stain.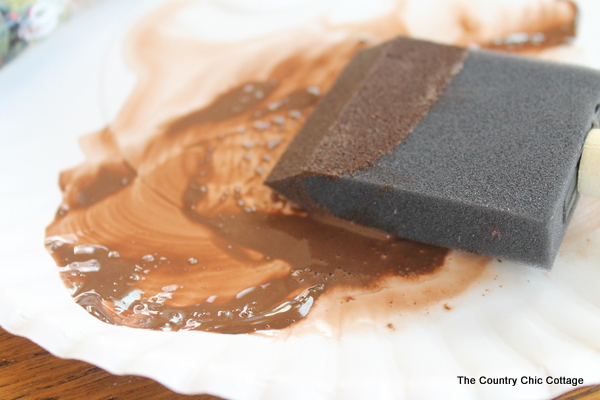 Brush this mixture over your wedding sign then immediately wipe off with a rag or paper towel. The wedding sign on the below left has been completed. Allow this to dry.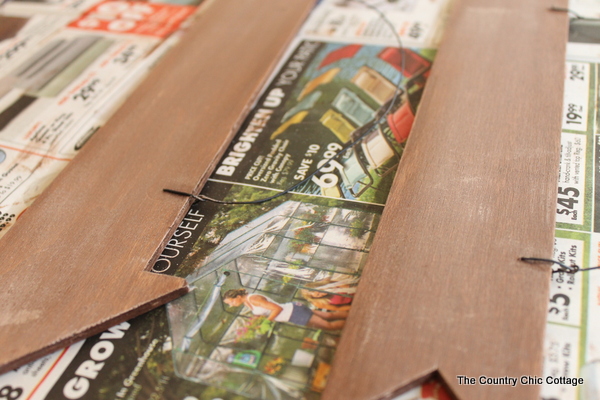 Again mix 1 part paint to 1 part water but this time with the white. This makes a white wash for the sign.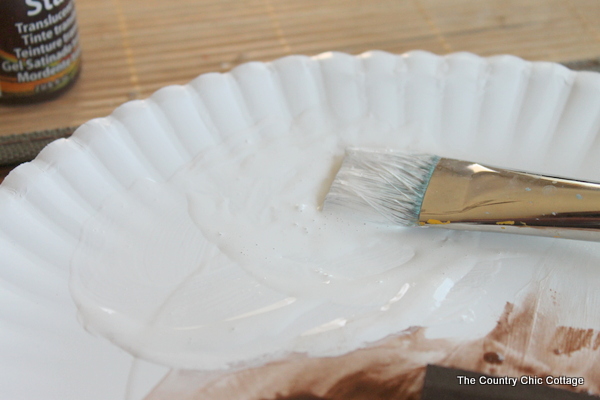 Again brush over the entire sign then immediately wipe away with a rag. Allow to dry. In the picture below, the sign on the right has been white washed.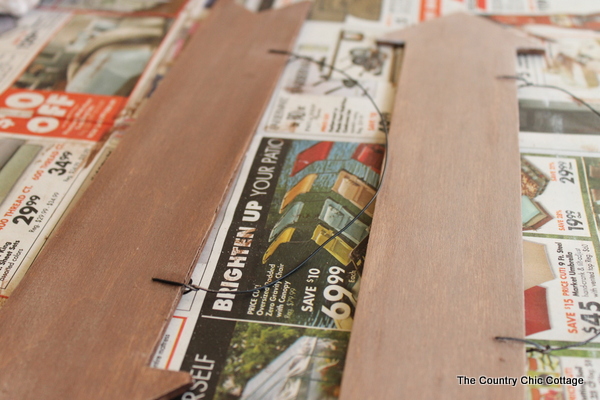 Once again use sandpaper to rough up the surface and edges. You can concentrate in an area to make it rougher than other areas.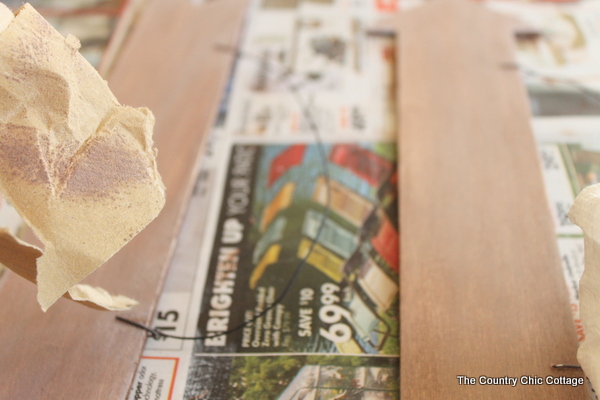 I then dry brushed white over the top of the signs one last time. The sign on the right below is complete while the one on the left still needs dry brushed. Allow this to dry.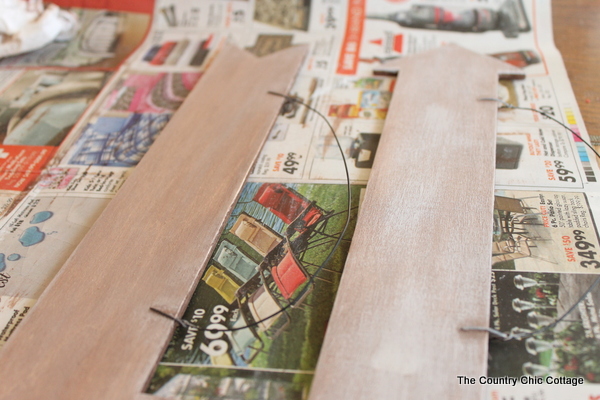 Your sign base is complete and we are ready to add the lettering. Be sure your sign is dry completely before continuing. I used black paint with just a touch of white mixed in for a very dark grey color. You can play with the amounts until you like the look.
To make these feel REALLY rustic, I hand lettered the wooden signs just free handing the writing with my brush. You can absolutely use a stencil but I was going for an old worn handcrafted look.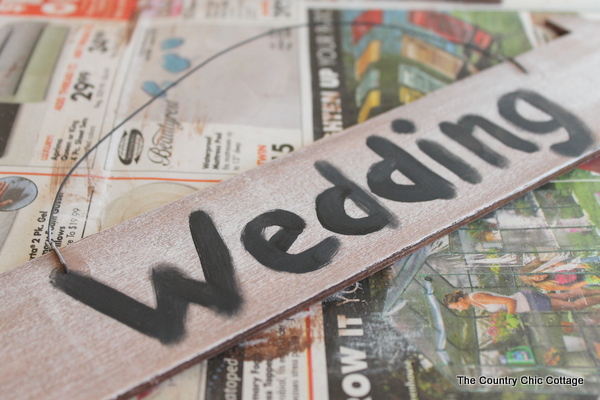 Allow your lettering to dry then go over it HEAVILY with sandpaper. Wear the lettering off completely in areas. Remember we want rustic, old ,worn — new lettering just does not do anything for these signs.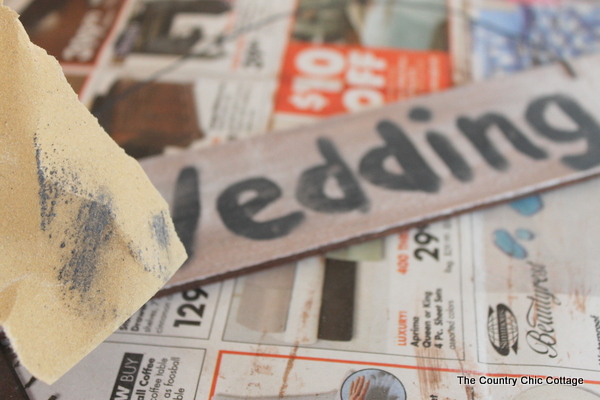 We have been concentrating on the front of our sign and neglected the edges. Remember to go back with that white paint and a dry brush and touch these edges. Just to make them appear to be not so new. You can also finish the back if you desire (I did not).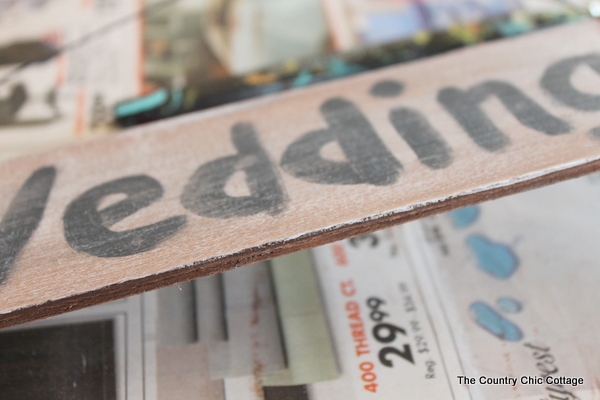 I also used a very dry brush and the white paint to touch over the lettering on the front. It added just a little something. After that, I allowed the entire thing to dry and the paint to cure. I am ready for a wedding! You can absolutely add a spray sealer over the top of your project as well to protect it from the elements.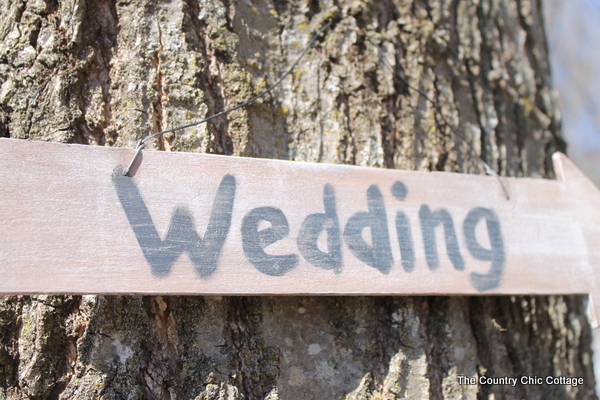 You can make these signs in 15 minutes or less (excluding dry time). I promise. The steps go so fast and you will be painting and wiping quickly for the most part. Grab a few of these arrow signs and point your guests in the right direction with these DIY rustic wedding signs.