I was stalking the aisles of my local Dollar Tree recently when inspiration struck. I found all of the items to create this candle centerpiece within the store. A grand total of $4! Plus this one is super easy and will only take you a few minutes.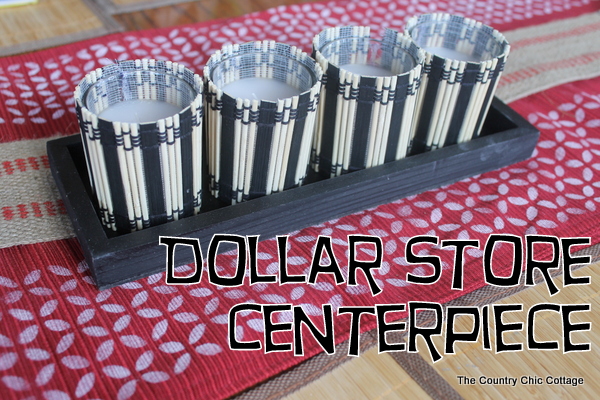 The supplies I purchased included a Zen Garden, 2 sets of glass votives, and some bamboo trivets.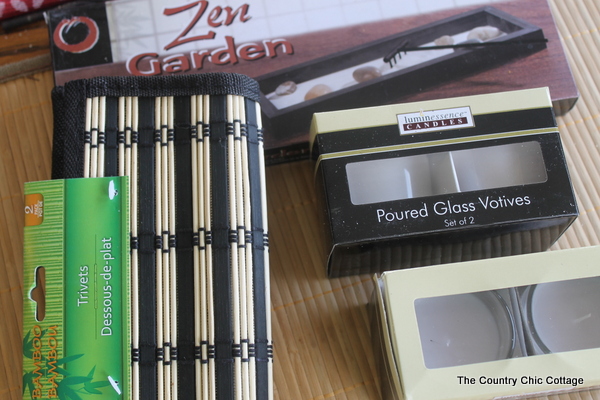 The trivets cut remarkably easy with scissors. I cut off the "binding" edge and then cut to the height of my candles.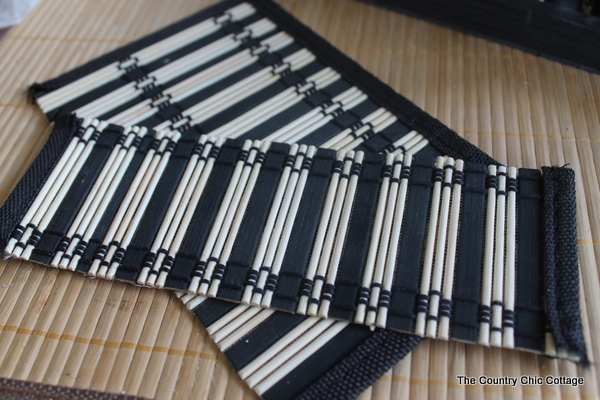 Then just cut off that binding on both sides, wrap around your votives, and secure with a little hot glue.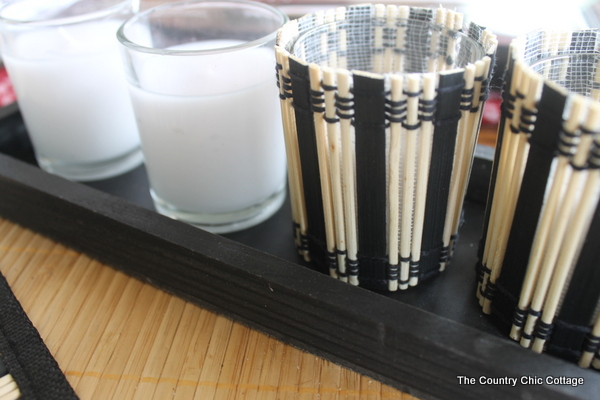 Continue until you have all 4 candles complete. Drop the candles in the base for your Zen Garden. You can ditch the rest of the garden or find other uses for it. I was just after the gorgeous black base.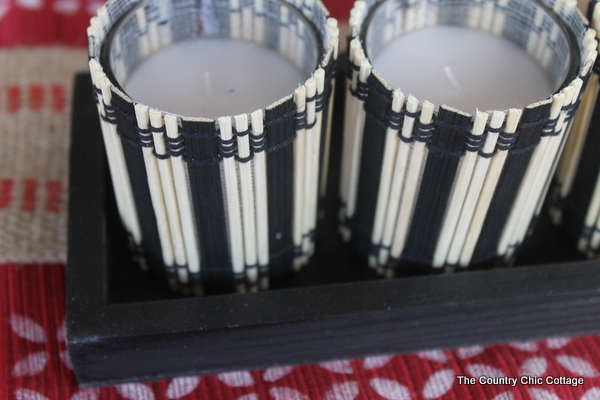 Then just display your creation. See I told you it was super easy!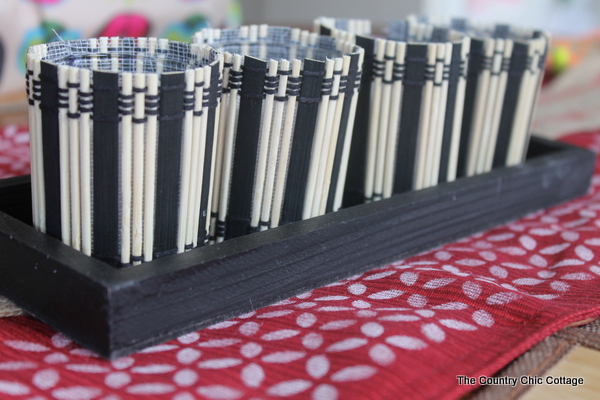 What have you found at the Dollar Tree lately? Am I the only one that stalks stores looking for crafty inspiration?
~Thanks for stopping by!~
~Angie~