It is time for another day of quick crafts and I am sharing my dyed glitter clothespins today. This week is Craft Lightning week and each day I will be sharing a craft that takes 15 minutes or less to complete. Each afternoon I will be sharing quick craft features from around the web. Want a chance to be featured? Be sure to link up your quick crafts to our Craft Lightning linky party. Now for some dyed glitter clothespins!
If you missed any of the Craft Lightning fun, be sure to check out the quick crafts from day 1, day 2, day 3, and day 4.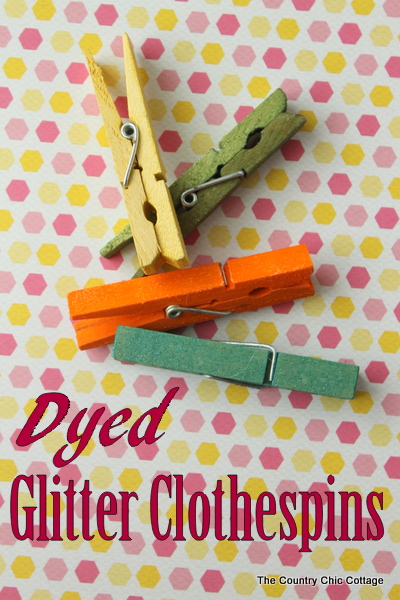 I love clothespins! You can use them in your home decor or even in your office instead of paper clips. However painting them is so darn challenging. So I came up with a super simple way to get a base color on your clothespins. DYE! Grab RIT dye in a variety of colors. Did you even know you could dye wood? Well you can! And in this case with all of those nooks and crannies — it makes turning these clothespins a color super simple! FYI — I am part of the design team for RIT however I always give y'all my true opinions on any product.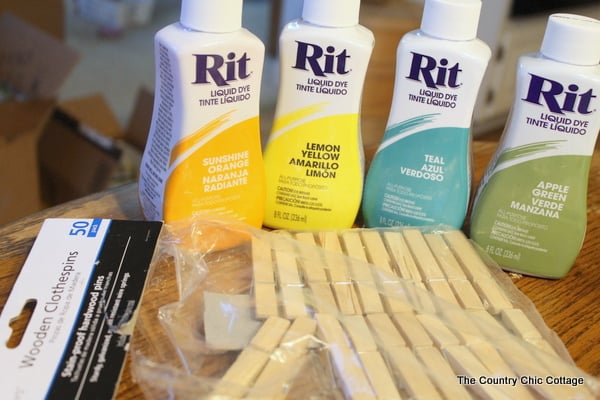 I actually used the same method for these as for my DIY tie dye curtains. Use the following recipe then add as many clothespins as your heart desires. (WEAR GLOVES WHEN WORKING WITH DYE!!):
Add 1/2 cup salt to the bucket.
Pour in 1 gallon plus 2 cups of VERY hot water and stir to dissolve salt.
Add one drop of liquid dish detergent and stir.
Add 1/4 cup dye and stir.
Put in your items for 15 minutes.
Remove after 15 minutes and rinse under cold water until the water runs clear.
Now how can this be a quick craft when you have to leave in your items for 15 minutes?? Well it is basically hands off time so I count it as "away" time. I just added in a rag on the top of my clothespins to hold them down so they did not float. There you go — walk away and allow that color to seep in.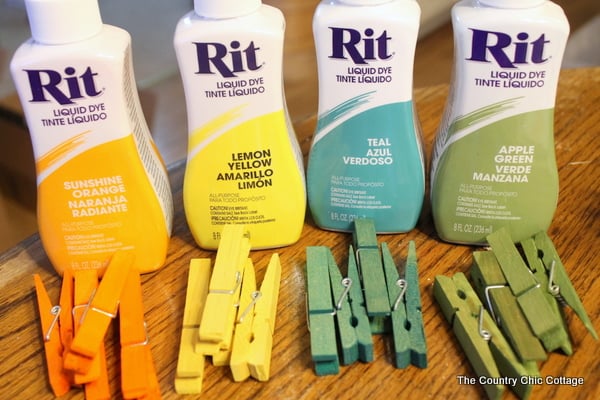 Once they are completely dyed and rinsed, allow to dry completely. You can see in the image above the results that came from each color. Now lets add the glitter. The easiest, quickest, and least messy way to do that is with Glamour Dust paint from Decoart. FYI — I am on the DecoArt design team as well but I always give my true opinions of all products.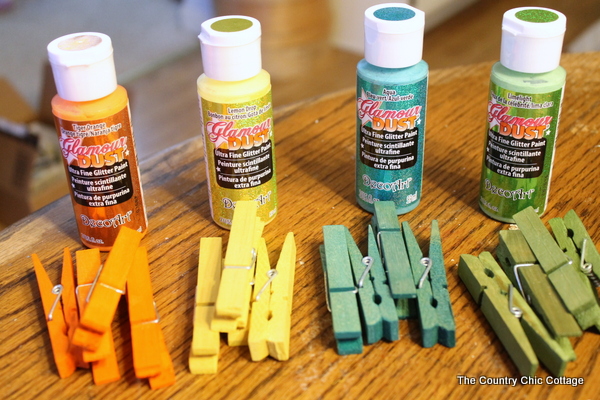 Paint a couple coats of glamour dust just on the flat sides of each clothespin. It will add that gorgeous shimmer with no mess and you have dyed glitter clothespins ready for your home.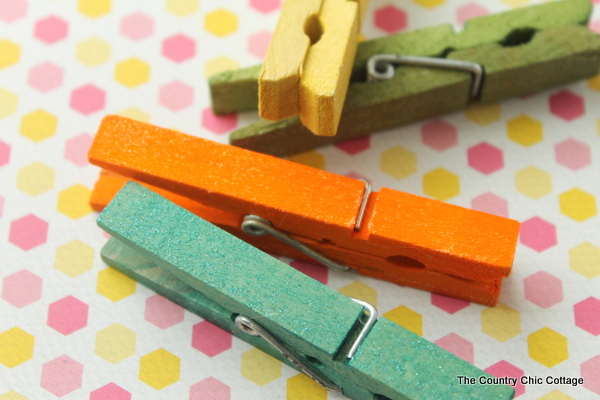 Where will you use these dyed glitter clothespins? Are you excited about dying wood with RIT dye? What about adding mess free glitter with Glamour Dust? I know right? Mind blowing! Run to the store to get your supplies!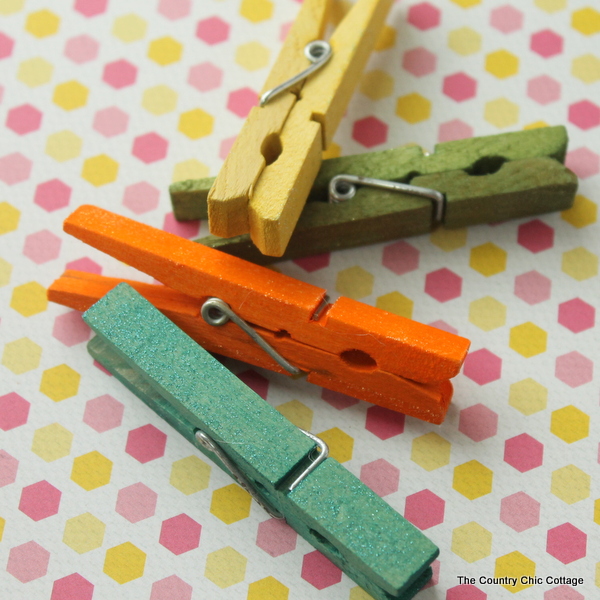 I am a member of both the RIT and DecoArt design teams. I am compensated for my participation in both teams however all opinions and projects are my own.